Course Highlights and Why Graphic Design Courses in Bangalore at FITA Academy?
The Graphic Design Courses in Bangalore are an industry-specific program that shares its syllabus with the Adobe certifications exams and related credentials.
FITA Academy training programs provide flexible learning options for the learners. They can choose to attend offline classes, live online, or recorded classes.
The best Graphic Design Institute in Bangalore offers regular pace and fast track options for the students.
This course adopts hands-on classes and live-projects to ensure your expertise in practical implementations.
The Graphic Design Training in Bangalore covers relevant sections from scratch. It is appropriate for all types of individuals who are new or experienced in the subject.
Practice assignments and mock tests are present for self-evaluation after the conclusion of every topic.
The Graphic Design Training Institute in Bangalore has a placement support system with a distinct network of 1000+ small and large-scale companies.
Lifetime support for the training resources or references is accessible post-completion.
Describe the role of Graphic Design in different industries.
Demonstrate the installation of Adobe tools or environments for designing.
Explore idea planning, image-making, and illustration.
Navigate through interface design and infographics.
Understand the factors that influence trends in Graphic Designing.
Build logos, posters, and brochures from scratch for digital marketing.
Perform editorial finishing on photos to enhance them.
Understand the most in use operations in Photoshop.
Learn design theory, web graphics, animation, and interactive designs to achieve brand identity.
Explore typography to find suitable fonts for your designs or illustrations.
Understand the product lifecycle management in Graphic Designing.
Discuss the career opportunities for professionals with Graphic Designing skills.
Upcoming Batches
| | | | |
| --- | --- | --- | --- |
| 05-10-2023 | Weekdays | Thursday (Monday - Friday) | |
| 07-10-2023 | Weekend | Saturday (Saturday - Sunday) | |
| 09-10-2023 | Weekdays | Monday (Monday - Friday) | |
| 14-10-2023 | Weekend | Saturday (Saturday - Sunday) | |

Classroom Training
Get trained by Industry Experts via Classroom Training at any of the FITA branches near you
Why Wait? Jump Start your Career by taking the Graphic Design Courses in Bangalore!
Instructor-Led Live Online Training
Take-up Instructor-led Live Online Training. Get the Recorded Videos of each session.
Travelling is a Constraint? Jump Start your Career by taking the Graphic Design Online Course!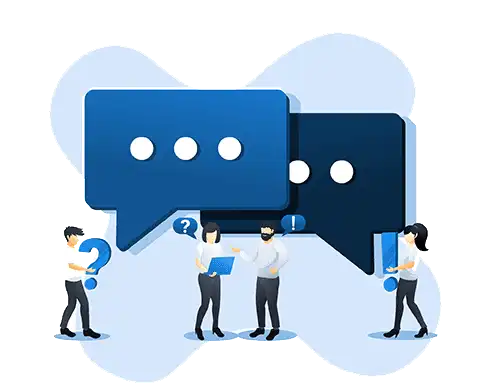 Have Queries? Talk to our Career Counselor
for more Guidance on picking the right Career for you!
Trainer Profile
Our Graphic Design mentors are certified experts in the topic.
The trainers at the Graphic Design Courses in Bangalore share employment experience of 20+ years.
Mentors in this program have delivered innovative projects and student success stories with their Graphic Designing expertise.
Our trainers are responsible for the theoretical and practical development of learners in the top Graphic Design practices.
Mentors in the Graphic Design Training in Bangalore have taught almost 30 batches every year.
Our trainers deploy up-to-date techniques and tools in the course syllabus to keep up with the changing times.
FITA Academy mentors adopt hands-on classes and live projects to improvise on their brainstorming skills.
Interested learners can seek out mentorship for career counseling and placement assistance.
Mentors in the best Graphic Design Courses in Bangalore have encouraged more than 72% of learners to attempt global credentials. The success rate in passing or earning desired scores is 100%.
Features
Real-Time Experts as Trainers
At FITA Academy, You will Learn from the Experts from industry who are Passionate in sharing their Knowledge with Learners. Get Personally Mentored by the Experts.
LIVE Project
Get an Opportunity to work in Real-time Projects that will give you a Deep Experience. Showcase your Project Experience & Increase your chance of getting Hired!
Certification
Get Certified by FITA Academy. Also, get Equipped to Clear Global Certifications. 72% FITA Academy Students appear for Global Certifications and 100% of them Clear it.
Affordable Fees
At FITA Academy, Course Fee is not only Affordable, but you have the option to pay it in Installments. Quality Training at an Affordable Price is our Motto.
Flexibility
At FITA Academy, you get Ultimate Flexibility. Classroom or Online Training? Early morning or Late evenings? Weekdays or Weekends? Regular Pace or Fast Track? - Pick whatever suits you the Best.
Placement Support
Tie-up & MOU with more than 1500+ Small & Medium Companies to Support you with Opportunities to Kick-Start & Step-up your Career.
Graphic Design Certification Institute in Bangalore
About Graphic Design Certification Institute in Bangalore at FITA Academy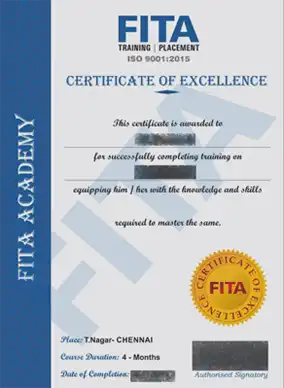 Graphic Design Certification Institute in Bangalore
At the successful finishing of the Graphic Design Institute in Bangalore, FITA Academy awards the candidate with a course completion certificate. Most organizations recognize this certificate as validation for the effort invested in this subject. This certificate provides credibility to the skills and concepts you acquired in the duration of enrollment. It acts as verification for passing all the assignments, assessments, and projects to become a successful Graphic Designer.
The Graphic Designing course certificate at FITA Academy is fit to confirm your proficiency in this field. However, mentors at FITA Academy motivate learners to test this expertise beyond the course, with relevant credentials.
The most well-known credential to add to your achievements is the Adobe Certified Associate. They are known as:
Multiplatform Animation Using Adobe Animate
Graphic Design & Illustration Using Adobe Illustrator
Visual Effects & Motion Graphics Using Adobe After Effects
Visual Design Using Adobe Photoshop
Web Authoring Using Adobe Dreamweaver
Digital Video Using Adobe Premiere Pro
Print & Digital Media Publication Using Adobe InDesign
Some popular queries about these tests are below:
1.How to enroll in the Adobe certification exams?
You can take up these exams at a testing center or online. However, online exams are available in limited countries.
2.Who can qualify for these certifications?
There are no specific eligibility criteria for Adobe certification exams.
3.What are the relevant exam details?
The exam details cover hands-on tasks, depending on the certification you choose.
4.How long does it take to earn these certifications?
It takes around 50 mins to complete any of these exams.
5.What is the minimum score to earn these credentials?
The minimum passing score for these credentials is 550.
6.After how many years do these certifications expire?
These certifications expire in three years. Therefore, a professional should consider renewing them to stay credible to the industry.
7.What is the total cost for earning these certifications?
The total price for each certification is 65 USD globally for students.
For more information, feel free to consult with the trainer or support team from the official page.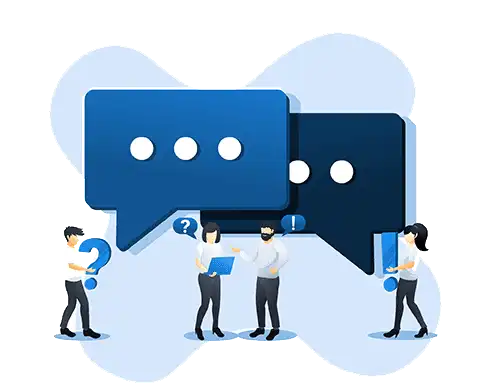 Have Queries? Talk to our Career Counselor
for more Guidance on picking the right Career for you!
Job Opportunities After Completing Graphic Design Courses in Bangalore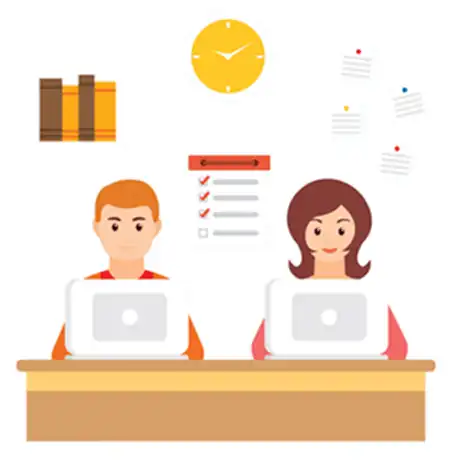 Many industries are dependent on Graphic Designers for their functioning. It is for individuals interested and working in job roles revolving around UI/UX, Sale & Marketing, Fine Arts, Fashion Technology, Animation, Computer Graphics, Web and Application Designing, Interior Designing, Architecture, Brand Development, Product Management, Entrepreneurship, etc. This subject is best for professionals motivated to explore a career using Adobe or related tools. As of now, naukri.com delivers around 17393 full-time and part-time job openings for Graphic Design and related careers in India. Some examples are Graphic Designer, Motion Graphic Designer, Web Designer, 2D Animator, Multimedia Graphic Designer, Fashion Designer, Digital Textile Designer, Creative Designer, Illustrator, Graphic Design Associate, Visual Designer, Brand Executive, etc. Some enterprises hiring Graphic Design experts are Brunel, Myntra Designs Pvt Ltd, Accenture, SourceHOV, Future Generali, etc. After 2021, the average annual earnings for a Graphic Designer is approximately $55K globally. In India, it amounts to around Rs 2.9 lakhs.
Nonetheless, these figures vary exponentially with time, experience, location, proficiency level, enterprise, and position in the industry you hold. With the Graphic Design Institute in Bangalore, you can be at peace about your career goals or ambitions.
Here are the various domains that need graphic designers to promote their business.
Web Design Studios- The website is created according to your requirements as a part of Graphic Design services. It can be an eCommerce site, business portal, or any other web-based application that need creative and attractive designs. Our graphic design courses in Bangalore have the experience and expertise to help you create a website that meets your specific needs.
Advertising Agencies- Advertising agencies require creative concepts to attract customers for their advertising campaigns, either on television, print media or the internet. So they require talented graphic designers to create the best ads, which will bring more attention towards the brand. They also provide ideas and suggestions regarding marketing strategies. Also, it would help to improve their sales revenue.
Brand Identity – Brand identity is all about creating new identities for existing brands as well as promoting them in public. This requires the creativity of designers so that people get connected with it. You may use images or colours and develop a unique identity for your brand.
Logo Designs – Branding plays a vital role in building a strong image for a product or company. A logo represents the name of a particular brand and has become a symbol of a brand in today's world. Good logos have the ability to catch people's eye and make them want to know more about this particular brand.
Print Ads- There is no better way than advertisements when it comes to branding. Print ads are used to communicate messages via billboards, posters and brochures. To ensure that these ads effectively communicate the message, the designer should be able to create eye-catching designs using bright colours. They should also be familiar with different printing techniques like offset lithography etc., from where they could take inspiration.
Packaging Designs – Packages are one of the main factors making a difference in consumers' purchasing decisions. Thus a designer should be aware of its packaging styles and designs to get noticed by potential customers.
So if you are planning to work as a graphic designer and wish to add value to your career, then choose a graphic design courses in bangalore. It provides quality education under expert teachers and helps students gain knowledge through workshops and projects.
Roles Available– There are numerous job profiles available for candidates who complete the graphic design courses in bangalore and also based on experience. Here are some of them:
Art Director– An art director is responsible for designing visual elements of various types, including logos, labels, signage, graphics, websites, videos, TV commercials, etc. He oversees all stages of production of a project till completion. Apart from drawing skills, his knowledge of colour theory and typography goes a long way in helping him create outstanding visuals for clients. Being an Art Director takes time to learn and master. But once mastered, this profession is very lucrative and offers excellent opportunities to grow professionally within organizations.
Illustrator– Illustrators draw pictures of objects, characters and figures. Their expertise lies in creating drawings using pencils, pens, watercolours, marker pens, spray paints etc. The illustrations that they produce must be clear, simple and attractive. They are mainly employed in advertising industries or other commercial purposes. This graphic design courses in bangalore are ideal for those who are aspiring to work in the field of advertisement.
Designer– As mentioned earlier, designers help businesses build up their brands using creative ideas. This involves developing print advertisements, packaging designs, website layouts, corporate stationary etc. Most importantly, designers need to understand how people perceive things visually. Hence, they possess excellent communication skills, making them a perfect fit for marketing jobs.
Web Designer– Web designers specialize in creating the graphical look and feel of websites. They use creativity to develop attractive site structures that users find easy to navigate. There are different types of web designers. Some specialize in graphic designing, while others focus on interface programming. To become a Web Designer our graphic design training in bangalore needs to be completed.
Graphic Artist– This might not sound much exciting, but it is the most sought after position among candidates since it requires both artistic ability and technical aptitude. These artists draw images, cartoons, paintings, diagrams etc., following the specifications provided by clients.
Package Designer– As the name suggests, package designers develop packages such as boxes, brochures, leaflets, menus, calendars, catalogues etc. They have extensive knowledge of materials used during printing and manufacturing processes.
Marketing Graphic Designer– Graphic designers help companies establish the proper brand identity amongst audiences. They take care of all aspects of graphic design, including layout, text formatting, graphics and colours. From our graphic design institute in bangalore , you could learn about different design concepts and principles, which will improve your understanding of graphic design. They ensure that everything looks professional and clean at all times.
So what do you think? Are you interested in becoming one of these professionals? If yes, then start your career now! You can get started by searching for Graphic Design Course in Bangalore at FITA Academy.
Student Testimonials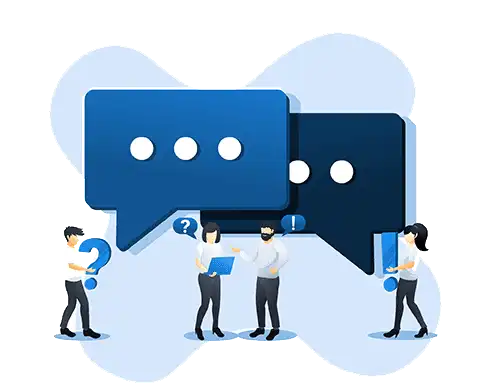 Have Queries? Talk to our Career Counselor
for more Guidance on picking the right Career for you!
Additional Information
Graphic Designs are an essential part of several industries today. As a field, its primary function is to create visual communication with the target audience. It can also generate traffic and aid promotions for many established and budding brands. Professionals can also validate their proficiency in this practice with Adobe certifications for specific tools and applications. With creative utilization, Graphic Designing can prove to be a versatile career for any individual.
FITA Academy houses the best Graphic Design Institute in Bangalore. It explores the necessary tools for your real-time implementations. Thus, this course deals with some of the top concepts to ensure your absolute proficiency. They include photoshop, illustration, interface design, typography, photography, editorial finishing, logos, poster making, infographics, design theory, brand identity, prototype making, animation, web graphics, etc.
The course syllabus is up-to-date with the overall audience expectations. The exercises, mock tests, hands-on sessions, and projects revise all the topics relevant for Graphic Design expertise or related industry benefits. With this course, you can attain career perks for Graphic Designing and various other fields.
Trainers in this course are certified experts in Adobe tools. They ensure technical, soft skills, and creative proficiency for interviews relevant to most professions. Students from any learning background or occupation are eligible for enrolling in this course. You can choose to study at the Graphic Design Institute in Bangalore or through online methods. At FITA Academy, our programs ensure that your existing potential gets recognized in the industry.
Graphic Design Trends that Will Define this year
Designers are constantly looking for ways to differentiate a brand or design. This graphic design courses in bangalore is required in order to make the most of you talents and skills. Graphic design trends are constantly changing, so keep up to date to ensure your company is ahead of the rest. Here are some of our top graphic design trends.
1) Geometric shapes with a futuristic feel
Since Antiquity, the concept of geometric shapes has been used as an artistic tool. Today, the use of these geometrical patterns is not only limited to sculptures; it's also being applied to advertising graphics on a larger scale.
Computer technology allows us to create any shape almost at no cost. This allows us to combine multiple shapes into one pattern. It makes the final product more appealing visually. You can create something new by combining a square and a circle. Combining them creates a different kind of visual impact.
2) An emphasis on depth
This trend is probably related to the previous one because they tend to create more complex designs when using 3D software. It is easier to "paint" over pictures instead of creating 3D objects. So, it was logical for designers to start making their designs seem more profound by adding elements such as shadows or textures. This graphic design institute in bangalore has been a featured contributor to the field of design for quite some time now. In addition, the size of an object becomes even smaller, especially in advertisements where space is extremely important.
3) Colorful images
As you might have noticed, colour plays an increasingly important role in design. Colours can express emotions like happiness, sadness or aggression, communicate personality traits, and act as a vital branding element. Therefore, colour should always be considered part of any design plan. We provide you the best graphic design institute in bangalore with experienced and popular faculty who have been in the industry for years. But what happens when all colours become too aggressive? This is why today's graphic designers are starting to rely less on bright primary colours (think yellow, red, etc.) and focus more on secondary colours, like green, blue, etc., that add interest while still enhancing the overall feeling of the project.
4) Typography and icons
Back in the 1980s, typography started to fade away from corporate logos and became a key component of the identity of many brands. Since then, many companies have completely abandoned text-based logotypes and replaced them with icon-only solutions. Designers are combining type with other expressions and returning to type. Designers are taking advantage of the fact people can read symbols and pictograms, but words. A logo can communicate a company's story and tell it well.
5) Bold lines and soft hues
For years, we've seen bold lines and harsh contrasts as the norm both in print and digital design. However, with the arrival of computers, printers and scanners, designers have found a way around the limitations of 2D media. This has led to softer colour schemes and softer lines that allow us to display more intricate details without compromising on legibility.
6) Customizable designs
Many websites today feature custom logos. Some are free and others require registration. The design can be modified quickly and is similar to traditional printed pieces. Many companies offer web services that allow you to design the best logo for your company based on a specific criteria. Learning from this graphic design institute in bangalore offers a great way for business people to get a logo for their company.
7) More rounded shapes
In the past few years, rounded corners were mostly used to provide a clean and modern feel to a flat design. But nowadays, designers are playing with these rounded corners as well as with other geometric shapes like squares, circles, triangles and rhombuses. The main reason behind this 'shape rush' is that this kind of shape creates less visual clutter and takes up less space. This means that every square inch on the screen contains valuable information.
8) A return to simplicity
Designers have seen a shift in their approach to realism since the late 1990s. It all started with Photoshop's introduction, which enabled designers to use powerful adjustment layers. Web fonts were next, making websites virtually indistinguishable. Then came new ways to use drop shadows and transparency as well as reflections. Everything was getting more complex.
There is a trend to simplify things once more. Flat design is dominating the web. Web designers are trying to minimize unnecessary details to make their sites more attractive and cleaner. Through our graphic design training in bangalore we train you to make the best use of colors, fonts and other elements.
9) Digital art and illustration
Illustrations have been a key part of communicating ideas to people since the dawn of print. Illustrations can now be placed anywhere on the page. They don't have to show a person in front of a curtain. Websites load quicker with illustrations, as graphic files take up less space.
10) Font usage
Before font usage became commonplace, all websites had one single font embedded into the coding by default. Over time, most websites started experimenting with multiple fonts and eventually began designing their entire website in this manner. These days, typography plays a much bigger role when it comes to branding and presenting a message to an audience. You may even notice small changes in the fonts online today.
11) More creative solutions
With so much competition going on nowadays and a large percentage of consumers switching their shopping habits to mobile devices, web designers had to start thinking outside the box. Our best graphic design courses in bangalore are always more than happy to put their skills to good use and create beautiful, functional websites that provide users with a great experience. Creative solutions, such as responsive images or animated backgrounds, are some examples of how businesses are coming up with innovative ways to attract traffic to their websites.
12) Branding
Brand managers, marketing teams and CEOs of major corporations spend a great deal of money developing brand identities. Nowadays, corporate identity managers are no longer restricted to just colours and fonts. They use various methods to create a sense of personality to a company's style. From corporate mascots and parodies to product placement, brand managers are trying to find better ways to communicate messages to clients and users.
13) Responsive Web Design
A few years ago, websites looked quite similar across all platforms, regardless of whether they were mobile-based or desktop apps. The difference between the two was only in the way they displayed information. At present our graphic design classes in bangalore are on the verge of a revolutionary change. The same goes for websites. They will evolve differently according to their visual content and functionality. But times changed, and now it is common to build separate pages for each device type, including desktops, tablets, smartphones and Internet browsers. This concept is called responsive (or adaptable) web design. By using smaller versions of the same design, an individual can view a site at any size without constantly resizing the browser window.
Join Graphic Design Training in Marathahalli to get trained by industry experts with workshops. The courseware is expertly designed to meet the global standards and changing design and technology trends. Grab your chance and build a strong career!