Course Highlights and Why Software Testing Course in Pondicherry at FITA Academy?
Our Software Testing Course modules are meticulously developed to the highest quality standards to match the requirements of the worldwide business.
A subject matter expert curated instructional materials to assist students comprehend manual and automated testing topics.
Our trainers have over a decade of experience in the subject of Software Testing Platforms, making them extremely knowledgeable and efficient.
Extensive software testing training that will enable you to become adept with numerous testing technologies.
At FITA Academy in Pondicherry, an instructor-led, interactive software testing training session is being conducted.
The preceding classes will be reviewed on a regular basis in order to deepen your understanding.
You will learn Software Testing at FITA Academy using Smart Classrooms and integrated learning.
The training course, which leads to certification upon successful completion, will be provided in Pondicherry at an affordable price.
FITA Academy offers flexible batch scheduling - weekend, weekday, and fast track software testing courses in Pondicherry are available.
It is a guarantee that FITA Academy will offer Placement Assistance to all students who successfully complete the training.
We have alliances with more than 1,500 organisations of various shapes and sizes, from startups to multinational corporations.
Our Active Placement Cell at FITA Academy seeks to assist students in obtaining their dream job by assisting them in locating the ideal career.
Upcoming Batches
| | | | |
| --- | --- | --- | --- |
| 05-10-2023 | Weekdays | Thursday (Monday - Friday) | |
| 07-10-2023 | Weekend | Saturday (Saturday - Sunday) | |
| 09-10-2023 | Weekdays | Monday (Monday - Friday) | |
| 14-10-2023 | Weekend | Saturday (Saturday - Sunday) | |

Classroom Training
Get trained by Industry Experts via Classroom Training at any of the FITA Academy branches near you
Why Wait? Jump Start your Career by taking the Software Testing Training in Pondicherry!
Instructor-Led Live Online Training
Take-up Instructor-led Live Online Training. Get the Recorded Videos of each session.
Travelling is a Constraint? Jump Start your Career by taking the Software Testing Online Course!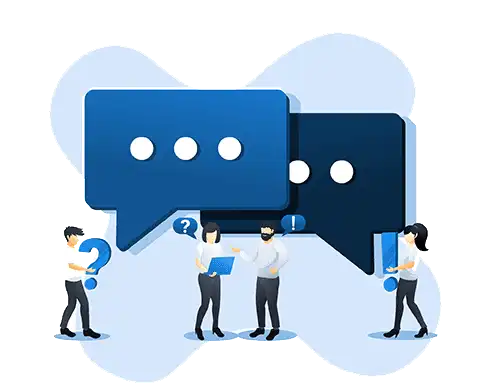 Have Queries? Talk to our Career Counselor
for more Guidance on picking the right Career for you!
Trainer Profile
With a passion for blended learning, FITA Academy trainers provides students with the ideal blend of academic and practical Software Testing procedures expertise.

Our software testing trainers provide our students with industry-relevant training.

Trainers at FITA Academy are software testing platform specialists with substantial experience in the area.

We offer hands-on instruction on Software Testing techniques from industry experts.

FITA Academy training provides students with an in-depth overview of the most recent industry trends by offering them specialised instruction from qualified Instructors.

At FITA Academy, a professional Software Testing Trainer provides each student with a comprehensive training curriculum that includes hands-on practice.
Features
Real-Time Experts as Trainers
At FITA Academy, You will Learn from the Experts from industry who are Passionate in sharing their Knowledge with Learners. Get Personally Mentored by the Experts.
LIVE Project
Get an Opportunity to work in Real-time Projects that will give you a Deep Experience. Showcase your Project Experience & Increase your chance of getting Hired!
Certification
Get Certified by FITA Academy. Also, get Equipped to Clear Global Certifications. 72% FITA Academy Students appear for Global Certifications and 100% of them Clear it.
Affordable Fees
At FITA Academy, Course Fee is not only Affordable, but you have the option to pay it in Installments. Quality Training at an Affordable Price is our Motto.
Flexibility
At FITA Academy, you get Ultimate Flexibility. Classroom or Online Training? Early morning or Late evenings? Weekdays or Weekends? Regular Pace or Fast Track? - Pick whatever suits you the Best.
Placement Support
Tie-up & MOU with more than 1500+ Small & Medium Companies to Support you with Opportunities to Kick-Start & Step-up your Career.
Software Testing Certification Training in Pondicherry
About Software Testing Certification Training in Pondicherry at FITA Academy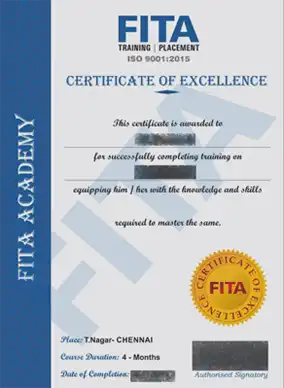 Software Testing Certification Training in Pondicherry
A Software Testing Course Certification is a professional credential that shows how much a candidate knows about the Software Testing platform and how to use it. After completing the course and gaining real-world project experience, this certification verifies that candidates have gained the abilities essential to function as Software Testers. When you go in for an interview, a recruiter will be more likely to pay attention to your profile if you bring this certificate along with your CV. This will lead to a greater number of possible job offers.
Under the guidance of our Real-Time professionals, students enrolled in FITA Academy's Software Testing Certification Course in Pondicherry are able to develop the skill sets necessary for a career as a professional Software Tester. Moreover, our Software Testing course in Pondicherry is taught by professionals with more than eight years of expertise. Through this course, you will be able to increase your knowledge of the most recent advancements in Software Testing.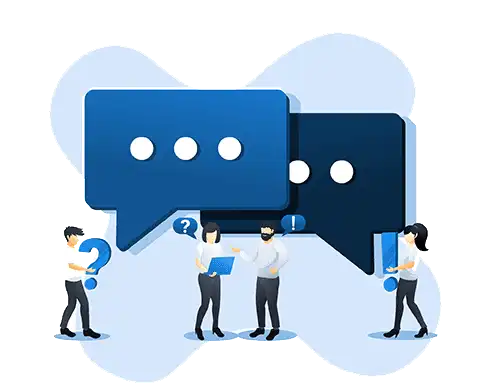 Have Queries? Talk to our Career Counselor
for more Guidance on picking the right Career for you!
Job Opportunities After Completing Software Testing Course in Pondicherry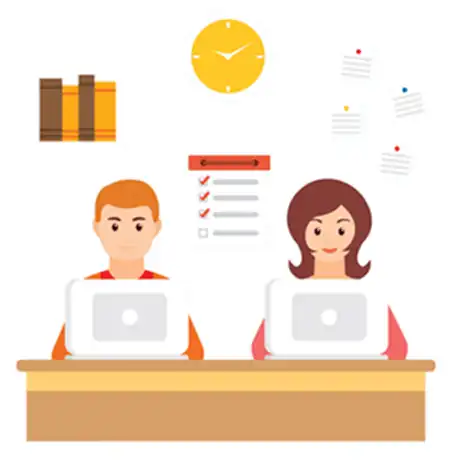 Software Testing is currently one of the most rapidly expanding fields. Today, testing has become one of the most critical and significant aspects of product/application implementation. Also, firms seek software testers with professional training. Because every product or piece of software that has been created contains at least one flaw. It is impossible to produce an error-free product. And only the testing process offers important information about how customers engage with a product and determines whether the service or product serves its intended function.
Typically, companies execute testing functions to validate that an application or product meets the organisation's or client's requirements. Testing is to an organisation what project planning is to an organisation. Because only the testing procedure can definitively determine whether a developed product or piece of software is error-free and can function without interruption. These are the primary drivers that have compelled firms of all sizes to implement the testing process and hire a large number of testing developers.
According to data released by Research & Markets.com, the global automation testing market is projected to reach USD 19.72 billion by the end of the following year. In addition, according to the survey analysis report presented by McKinsey's Analysis, 60 percent of business processes will save up to 30 percent of their productive time with the help of automation testing.  Consequently, these are the key factors that have prompted businesses and organisations to hire more Software Testers. Healthcare, Financial Services, Media, Retail, Telecommunications, Transportation, and Manufacturing are the industries with the highest demand for software testers.
The most common job titles in the industry are Quality Assurance Analysts/Trainee,  Software Test Engineer, Software Tester, Quality Assurance Tester, Quality Assurance Engineer, Test Architect, Test Lead, and many more job titles with the best Software Tester Salary for Freshers. The typical annual compensation for an entry-level Software Tester is between Rs. 3,70,000 and Rs. IBM, Amazon, HCL, TCS, Accenture, Cognizant, Capgemini, and Infosys are examples of well-known companies that employ Software Testers. The Software Testing Training Institutes in Pondicherry offer hands-on instruction in the various testing procedures and methods. The Software Testing Course at FITA Academy effectively imparts knowledge and skill sets to students, hence boosting their professional prospects.
In recent years, there has been a tremendous increase in the need for software testing employment, and a growing number of people are enrolling for these courses.
We are the finest software testing institute in Pondicherry and can help you pursue a career or leadership roles in this industry. You will also be able to test software for industries other than IT and computer science. You can also read references from the Top 25 Best Software Testing Books for Beginners and Experts for some more information on software testing. Here are some of the job roles and responsibilities.
QA Analysts/Trainee
Create the product requirements, specifications, analytical reports, user acceptance testing (UAT), and test scripts.

Perform exploratory and regression testing using automated and manual techniques

Participate in both non-functional and functional testing

Perform defect validation, root cause investigation, and code review.

Analyse the project paperwork, specifications, and designs.

Prepare test data

Communicate results, recommendations, and deliverables through diverse written means.
QA Analyst
Test cases and test plans must be designed, developed, implemented, analysed, documented, reported, and maintained.

Research, design, plan, implement, and analyse business operations, system performance, and business processes.

Identify, investigate, recommend, implement, and monitor testing methodology enhancements.

Evaluate, alter, adapt, or improve current processes.
Software Test Engineer
Manage the assets used to conduct system testing in a variety of application contexts.

Mentoring is the process of guiding and directing team members.

Determine and suggest solutions for problems associated with product defects.

Organise quality assurance teams that provide support through the development of process guidelines.

The fact that FITA Academy is the premier Software Testing Institute in Pondicherry is crucial to the success of the product. It offers training and certification at a reasonable cost.
QA Executive
Oversee all Quality Assurance activities.

Make sure that quality control and quality management policies and standards are followed.

Initiate and manage projects and programs that contribute to overall system development objectives.

Act as the primary liaison between developers and testers.
Student Testimonials
I completed my Software Testing Training at FITA Academy in Pondicherry. Due to my lack of technical training, I was completely unfamiliar with everything. The instructors were encouraging and genuinely supportive. I can now work with multiple software packages and test for bugs. After completing the course, I was placed in an organisation of my choosing.
I learned a lot after enrolling in the Software Testing Institute in Pondicherry at FITA Academy. I was given the chance to participate in projects and lectures. The trainer did an excellent job of explaining even the most minor details. I was grateful for their placement services because they helped me find my dream job.
For my testing course, I enrolled at the Software Testing Institute in Pondicherry. Overall, my learning has been perfect. The lessons assisted me in expanding my knowledge. My Mentors used real-world examples to keep the class interested at all times. The course was enjoyable and simple to grasp for me. I strongly recommend FITA Academy for effective learning to my friends also.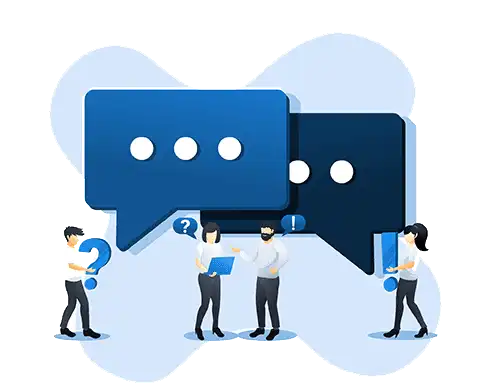 Have Queries? Talk to our Career Counselor
for more Guidance on picking the right Career for you!
Additional Information
Software Application Testing has become an important part of the SDLC over the past 10 years (Software Development Life Cycle). This is because new technologies like Artificial Intelligence, the Internet of Things (IoT), Robotics, and Big Data are becoming more important in everyday life. Organizations have to make apps or products that take advantage of these changes in technology. Here, it's important to remember that a developer who builds an app can never be a good tester. As soon as a developer starts testing an app, the quality of the app will go down. Also, the developer usually thinks that what he or she has made is almost right and doesn't have any problems. So, the job of testing is given to a group of experts who have done well in the past.
Benefits of Software Testing Training in Pondicherry at FITA Academy and Getting Certification
Software testers are well compensated and have the opportunity to make more money than other IT professionals.

Experience is not essential for entry into this area, therefore you can obtain your desired job without any.

The programme will teach you how to do testing, the various types of testing, and how to execute them.

It assists you in comprehending the significance of testing in a corporation and its function in the development process.

This industry offers numerous opportunities, which makes it quite lucrative.

Employers everywhere acknowledge the credential.

It is an excellent method to launch a career and acquire skills that may be valuable in the future.

Many students who complete this course become qualified testers and find employment effortlessly.

This course teaches you how to test using a developer's mindset.

This Software Testing course in Pondicherry is intended to teach you all you need to know about software testing.
Different types of Software Testing
Let's begin by defining what Software Testing entails. Software Testing is the process of validating and analysing the performance and efficiency of a programme. The primary objective of testing is to reduce problems and enhance the performance of the application. There are various types of Software Testing, which are
Integration Testing: This testing is performed to guarantee that all of the components and functions of the software programme work together properly.
Acceptance Testing: This type of testing determines whether the entire system functions as intended.
Functional Testing: This type of testing is performed to validate the application's functionality by simulating business scenarios and evaluating functional requirements. Black-box Testing is the most prevalent method of function testing.
Unit Testing: This test assists in validating each software unit and determining if it performed as anticipated. The unit is the smallest testable application peripheral.
Performance Testing: This demonstrates how the software performs under a variety of load conditions. For instance, load testing conducted under real-world conditions to evaluate performance.
Regression Testing: is the process of determining whether new features can break or degrade functioning.
Usability Testing: This type of testing is undertaken to ensure that the Web Application or System can be utilised by the user to achieve the intended task.
Stress Testing: This is performed to determine how much pressure or load a system can withstand before failing.
The primary objective of various types of testing is to evaluate the performance of an application. It is done to provide consumer happiness. Any consumer counts on a flawless and error-free product. Therefore, before releasing their items to the market, all businesses must execute a Testing procedure. FITA Academy's Software Testing Training in Pondicherry is a thorough training programme designed to familiarise students with industry-standard testing principles and situations. At the conclusion of your Software testing programme at FITA Academy, you will have acquired all the necessary skills for a successful career as a Software Tester.
AlsoRead: Software Testing Tutorial