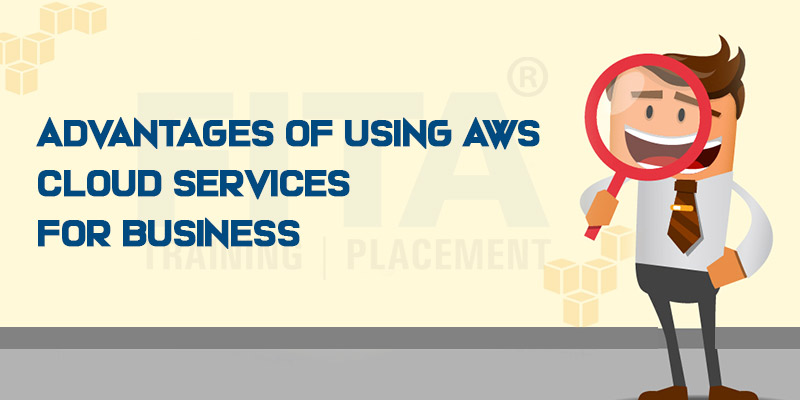 The Cloud Services are internet-Based Services, which can give hosting websites on virtual servers, to pick up the computation of resources from several clusters of the web servers. The security has cared, the load is balanced, and the hardware sources are essentially available, so they can be applied when needed. Cloud Web Hosting, is an extensive resolution for websites, which have crossed the devices of their current shared hosting provider.
What is AWS:
AWS-Amazon Website Services are a group of remote computing services. It offers cloud computing services across the Internet, with the storage, bandwidth, and support for application programming interface (API).
Amazon web services produce the huge capacity of computing. It is quicker and cheaper than the building of Client Company and an authentic physical server field. To learn more about Aws services, join AWS Training in Bangalore at FITA.
Advantage of Amazon AWS Services
Easy to Use 
The Major motivation of AWS service is to generate the platform, where the vendor and ISVs can securely, quickly, and easily host their apps. AWS reaches the goal for both existing and SaaS-based apps. The important computing tasks and networking responsibilities are covered by AWS, it is the setting up of firewalls, allocations, and routing of IP addresses, the supply of virtual servers, etc.
Flexibility
AWS supports to design the sources as per the specific project requirements. It may also support the auto-scaling which helps to create a self-managing foundation for exact need. AWS supports the developer in opting for a programming language, operating system, web application platform, etc. It helps easy migration to the new app.
Security
AWS has an extremely strong foundation which can undertake both the software and physical measures, to assure both app and web. The resources of AWS can be blocked by applying IAS, where Specific roles can be tracked in modifying advantages. IAM- Access Management Leverage Identity supports to trace the action performed by different users.
API
API- (Application Programming Interference) is supported by AWS management. It performs as a gateway to manage the services. API is accessible in the different programming languages which can allow the production and handling of the foundation demand programmatically. Beginning the new case, or using backups, everything is achievable through the API.
Cost-Effective
AWS services pay per use policy, permit you to spend on the devices, which is being used. It involves backup, computer power, storage, and other tools. The important advantage of the AWS Economic Centre is, it gives a general view of different pricing choices. Join AWS Training in Chennai, and learn deeply about the AWS field and advantages for business.
Related Blogs: