Course Highlights and Why Informatica MDM Training In Chennai at FITA Academy?

Skillfully Compiled Informatica MDM Course Modules to cohere with the global industry needs.

Courseware that is tailored by Certified Experts for enabling the learners to have a holistic understanding of Data Migration, Performance Tuning, Advanced Transformation, and Informatica Data Director.

Proficient Informatica MDM Trainers with 10+ years of experience in the Informatica PowerCenter platform.

Extensive Informatica MDM Training in Chennai at FITA Academy to make you comprehend MDM Architecture and Data WorkFlow concepts.

Immersive Instructor-led Informatica MDM Training Classes in Chennai at FITA Academy with Certification.

Regular Wrapping-up of the previous Informatica MDM sessions are provided to enhance the skillsets of the students.

Experiential Method of Informatica MDM Training at FITA Academy in an Updated Classroom learning environment.

Professional Informatica MDM Training at a cost-efficient price along with accomplishments certificate on completing the training.

The Informatica MDM batch timings in Chennai at FITA Academy are framed in various time formats - Weekday, Weekend, and Fast Track Classes to suit the flexibility of the learners.

FITA Academy renders 100% Placement Support for the Students who have completed the Informatica MDM Training successfully.

FITA Academy has a Placement Network and Tie-Ups associated with 1500+ Corporate and Non- Corporate Business Enterprises.

The Placement Cell at the FITA Academy helps the Learning Participants to begin their career in the desired path.
Upcoming Batches
11-12-2023
Weekdays
Monday (Monday - Friday)
14-12-2023
Weekdays
Thursday (Monday - Friday)
16-12-2023
Weekend
Saturday (Saturday - Sunday)
23-12-2023
Weekend
Saturday (Saturday - Sunday)

Classroom Training
Get trained by Industry Experts via Classroom Training at any of the FITA Academy branches near you
Why Wait? Jump Start your Career by taking the Informatica MDM Training in Chennai!
Instructor-Led Live Online Training
Take-up Instructor-led Live Online Training. Get the Recorded Videos of each session.
Travelling is a Constraint? Jump Start your Career by taking the Informatica MDM Course Online!
Syllabus
Module 1: Informatica Mdm Overview
Introduction to Master Data Management (MDM)
Understanding Master Reference Data
Core Components of MDM Hub
Application Server Tier and Database Server Tier
Batch Data Process Flow
Trust Framework
Consolidation Flag
Module 2: Mastering Data Models And Lookups In Mdm
Data Mode Elements
Understanding Data Models
Relationships and Relationship Types
Lookups
Global Business Identifier (GBID)
Module 3: Configuring Stage Process In Mdm
Learn Basic Mappings
Cleansing and Transforming Data
Testing your Mappings
Performing External Data Cleansing
Rejects in Informatica
High-Level Stage Process Flow
Working on Complex Mappings
Execution Component
Reusable Cleanse Components
Delta Detection & Audit Trail
Cleanse Match Servers
Detailed Stage Process Flow
Module 4: Configuring Load Process In Mdm
Trust & Validation Rules
Allow NULL Update
Performing the Load process
Perform Cell Level Update
Allow NULL Foreign Key
Module 5: Configuring Merge Process In Mdm
Understanding Match & Merge
Match/Search Strategy for Base Object
Match Path, Columns, and Match Key
Primary Key Match Rules
Match Keys Distribution
Match/ Merge Properties: Merge Style Base Object
Match Server Architecture
Configuring Rules
How to work on Population
Match Rules and Rule Sets
Match Rules using Primary Key Match
Working with Merge Settings
Working with External Match
Module 6: Configuring Data Access In Mdm
Understanding Queries & Packages
How to use Package
How to use Query
Module 7: Working With Batch Processes
Batch Viewer
Executing Stored Procedures
Job Status & Job Statistics
Batch Group
Scheduling Considerations
Module 8: Data Management Tools
Data Stewardship
Data Manager
Merge Manager
Unmerge and Tree Unmerge
Module 9: Handling User Exits
Working with User Object and Registry Tool
Working with User Exits in the STAGE, LOAD, MATCH, MERGE, and UNMERGE Process
Working with User Exits in Java
Module 10: Mastering Log Files
Importance of Log files
Enterprise Manager
Hub Server Tab
Cleanse Servers Tab
Environment Report Tab
ORS Databases Tab
Types of Log Files:
Database
Application Server
Cleanse/ Match Server
Console Log
Module 11: Hierarchy Management In Mdm
Entities & Entity Types
Relationships
Profiles
Importance of Hierarchy Management
Hierarchies
Packages
Module 12: Security Access Manager (Sam)
Users, Resources, Privileges & Roles
Resource Groups
Roles
Resources
Privileges
Module 13: Services Integration Framework (Sif)
Introduction to Siperian SIF
SIF Features & Benefits
Interacting with SIF
SIF Request Object with Examples
About Record
ORS Specific APIs
Logging
SIF Framework
SIF & Integration
SIF Architecture & Protocols
Processing Responses
SIF APIs with Examples
Introduction to SIF Manager
Auditing
Module 14: Informatica Data Director
Informatica Data Director Configuration
Data Model Elements
Subject Area and its Groups
Application Validation
Match Paths
Cleansing
Create, Manage, Consume, and Monitor
Configuration File
Relationships
Importing an Application
Lookup
Resources and Privileges
Module 15: Message Queue
Introduction to Message Queues
Creating a Message Queue in the Application server
Configure the MRM to the Queue
Publish Message to the Queues
Mastering Message Queues
Test the Queue
Checking Message Queue count in the App server
Trainer Profile
The Informatica MDM Trainers at FITA Academy comprehend the participants with the correct Practical & Theoretical prospects of the Informatica MDM concepts.
Informatica MDM Tutors at FITA Academy imbibes the students with Industry-Specific skill sets.
Informatica MDM Instructors at FITA Academy are Expertise from the Database platform.
The Informatica Mentors at FITA Academy are Real-time Informatica Developers and they impart the students with hands-on learning practices of the Informatica MDM system.
The Informatica MDM Trainers Panel at FITA Academy enhances the technical competence of the students by training them immersively on the Informatica tools & MDM Architecture.
The Informatica MDM Instructors at FITA Academy provides the required 1-1 mentorship to all the participants and extensive hands-on practices of the MDM system.
Informatica MDM Trainers at FITA Academy provides the required Mentorship in the Building the Professional Portfolios of the Students.
Informatica MDM Mentors at FITA Academy enhance the confidence level in the students by training them exhaustively on numerous Group Discussions, Interview Questions & Techniques to face the interview boldly.
Learn at FITA Academy & Get Your
Dream IT Job in 60 Days
like these Successful Students!

Features of Informatica MDM Training In Chennai at FITA Academy
Real-Time Experts as Trainers
At FITA Academy, You will Learn from the Experts from industry who are Passionate in sharing their Knowledge with Learners. Get Personally Mentored by the Experts.
LIVE Project
Get an Opportunity to work in Real-time Projects that will give you a Deep Experience. Showcase your Project Experience & Increase your chance of getting Hired!
Certification
Get Certified by FITA Academy. Also, get Equipped to Clear Global Certifications. 72% FITA Academy Students appear for Global Certifications and 100% of them Clear it.
Affordable Fees
At FITA Academy, Course Fee is not only Affordable, but you have the option to pay it in Installments. Quality Training at an Affordable Price is our Motto.
Flexibility
At FITA Academy, you get Ultimate Flexibility. Classroom or Online Training? Early morning or Late evenings? Weekdays or Weekends? Regular Pace or Fast Track? - Pick whatever suits you the Best.
Placement Support
Tie-up & MOU with more than 1500+ Small & Medium Companies to Support you with Opportunities to Kick-Start & Step-up your Career.
Why Learn Informatica MDM Training In Chennai at FITA Academy?
Live Capstone Projects
Real time Industry Experts as Trainers
Placement Support till you get your Dream Job offer!
Free Interview Clearing Workshops
Free Resume Preparation & Aptitude Workshops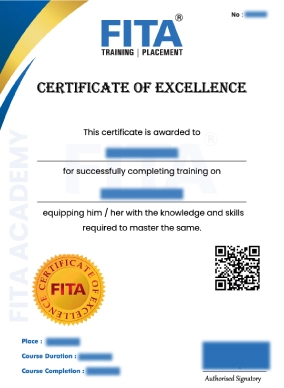 Informatica MDM Certification Training in Chennai
The Informatica MDM Course Certification is the professional accreditation that exhibits the candidate has obtained extensive knowledge of the Informatica MDM Architecture and Informatica Data Director. With real-time Database project experience provided in the Informatica MDM Course, this certificate mentions that the participant has gained the required coveted skills and technical competence to work as an Informatica MDM Developer. Affixing this accomplishment certificate with your resume at the time of the interview supports in boosting the credibility of your profile and also helps in prioritizing it over your peers. Furthermore, this certificate aids in accessing a broad range of career horizons. 
Informatica MDM Certification Course in Chennai at FITA Academy instills the required professional skills that are essential for Informatica MDM professionals under the training and guidance of Real-time Informatica professionals. Informatica Training in Chennai at FITA is imparted by professionals who possess 8+ years of experience in the Informatica Power Center domain. The Informatica MDM Trainers at FITA Academy upsurge the career prospects of the students by training them profoundly on the current industry practices.
Have Queries? Talk to our Career Counselor for more Guidance on picking the
right Career for you!
Placement Session & Job Opportunities after completing Informatica MDM Training In Chennai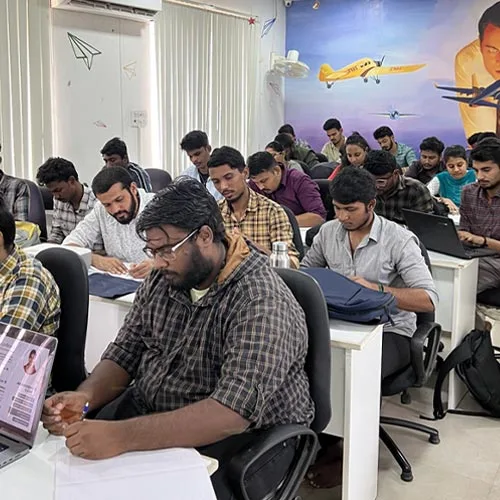 Today, MDM is one of the highly desired skills among the organizations that predominantly make data-driven decisions. Most businesses have seen the potential impact of implementing MDM solutions for their business. On deploying the MDM the organizations were able to streamline the Data Processing on various levels without any errors and redundancy. This has mandated the increased demand for MDM professionals and other roles that are associated with Data Management. Based on the recent survey report submitted by Gartner Inc, for the MDM solutions, it is stated that Informatica MDM is the market leader in the MDM solutions.
Popular companies that hire the Informatica Professionals are Deloitte, IBM, Volkwagen, Wipro, Infosys, B&Y, Cognizant, Bank of America, Ernst & Young, TCS, and Accenture. The average pay offered for an entry-level Informatica MDM professional is Rs. 4,50,000 to Rs.5,30,000 per annum. Globally, an Informatica MDM professional is paid $ 116,000 yearly. Also, it stated that in the LinkedIn sites the demand for MDM professionals is significantly high for the Database and Data Warehousing jobs. Informatica MDM Training in Chennai at FITA Academy equips the students with the correct technical and professional skills that are highly sought-after in the industry under the mentorship of real-time Informatica professionals with hands-on exercises.
Success Story of Informatica MDM Training In Chennai
I completed my Informatica MDM Training in Chennai at FITA Academy. The overall program was good. My Informatica Trainer taught me all the concepts of the MDM in-depth with real-time examples. I am happy that I did my Informatica MDM Training in Chennai at FITA Academy! I recommend FITA Academy for the Informatica MDM Training to all my friends.
The Informatica MDM Course Structure truly complies up with the market norms. Also, the Complete Syllabus of the Informatica MDM Training was covered with regular assessment and assignment sessions. The Informatica MDM Training @ FITA Academy is an inclusive program of correct practical and theoretical knowledge. Good job FITA Academy.
I must share that My Informatica MDM Trainers was the best trainer of my life. He motivated and trained us with enthusiasm and this made us learn the Informatica MDM Concepts at ease. Thanks to the Support Team as well who did a marvelous job in scheduling the classes according to my convenience. In case if you are in the quest for the best Informatica MDM Training I would say that FITA Academy is the best option to go with.
My overall learning experience at FITA Academy's Informatica MDM Training was Excellent. Quality training of the Informatica MDM concepts was given at FITA Academy. I had lots of doubts about the load and merge process of the Informatica MDM solution but my trainer was really patient enough to clear all my doubts. Furthermore, FITA Academy assisted me in building the profile. Also, numerous interview tips were given. Really happy about taking the Informatica MDM Training @ FITA Academy.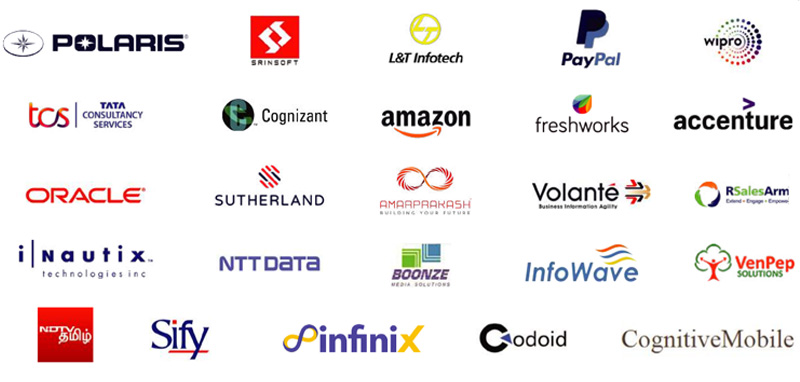 Frequently Asked Question (FAQ) about Informatica MDM Training In Chennai
Additional Information of Informatica MDM Training In Chennai
Informatica MDM Training in Chennai at FITA Academy will enable you to Develop, Test, and Monitor critical data processing using the automated, scalable, and auditable approach. The course will start with the fundamentals of Informatica MDM and later dive into advanced concepts like Service Integration Framework, Message Queue, and Informatica Data Director. Informatica Training will be handled by real-time Informatica MDM working professionals with 12+ years of Datawarehouse expertise.
Master Data Management also popularly called MDM is a single master reference source for all critical business data, leading to lesser errors and almost zero redundancy in business processes.
Prerequisites and Eligibility Criteria for the Informatica MDM Course in Chennai at FITA Academy
Prerequisites: At FITA Academy, we don't ask for any requisites. However, having a good understanding of the following concepts will be more beneficial to the students,
Fundamental knowledge of the Data Warehousing & ETL Concepts.
The basic idea of SQL/PL, RDMS, and Database is recommended.
If you don't have prior knowledge of any of these concepts is not an issue. The Informatica MDM Training in Chennai at FITA Academy trains the learners right from its basics and provides a complete glimpse of the required prerequisites.
Eligibility Criteria: This course can be chosen by any novice who plans to kick-start their career in the Big Data domain. Yet the Informatica MDM Course in Chennai at FITA Academy is ideal for professionals such as
Administrators
SQL & ETL Developers
Data Integration Developers
Business Intelligence Professionals
MainFrame Professionals
Project Managers.
The Informatica MDM Training in Chennai at FITA Academy enables you to master the Database tools and Database Management systems under the training of Expert Informatica MDM Developers in real-time with certification.
What will you obtain from the Informatica MDM Training in Chennai at FITA Academy?
An in-depth understanding of the Informatica Master Data Management Solution Architecture and the key components.
A clear idea of the Informatica Version 10.1 Architecture
Able to create the Message Query in the Application Server
Know-how to Configure the ORS Specific Schema
Get Acquainted with the Lookups in the Data Model
Become Familiar with the MDM Business Requirements
Ability to create the MDM Mappings
Comprehensive understanding of the Load and Stage
Capable of Writing the Custom Cleanse functions for various needs
Know-how to Merge and Load Process in the Informatica MDM solution
What Are The Benefits Of Informatica MDM?
Since there is just one reference for critical information, companies save huge money by avoiding redundant data that usually occurs when there are multiple data sources. For example, MDM will ensure that when a customer's contact information changes, the organization will not unnecessarily attempt sales or marketing outreach using both the old and new information. Having multiple data sources is a bigger problem in many companies and the costs associated with it can be very high. These are prime reasons behind the tremendous growth of the Informatica MDM professionals at present. The time perfect to start with your Informatica MDM Training in Chennai at FITA Academy and foster your career growth in the Big Data domain.