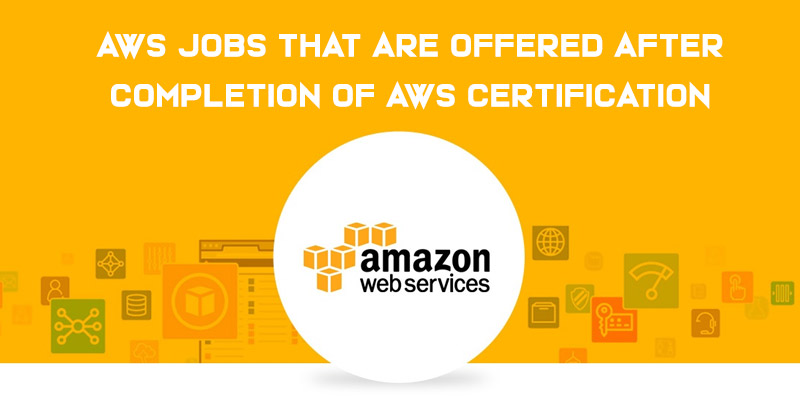 Amazon Web Service is one of the leading cloud services providers. In IT Industries, Amazon Web Service Certification is the most required certification, and it helps to begin with many high-paying good careers in the IT field. Once you have passed the AWS Certification exams, you will get more opportunities to attend several AWS job interviews.
Whether you are a System Administrator, Developer, Database Admin, or Big Data Analyst professional, you can create a strong career with AWS certifications. With AWS expertise, many Job opportunities are possible to the peoples. To enhance your skills and excel as a Data Analyst, consider enrolling in a specialized Data Analytics Course in Chennai. Let's have a look at some
Benefits of Certification 
You should know the importance of an AWS certification, and it is very useful to pursue. Some benefits of getting AWS Certifications are:
The chances of getting hired will increase
Provides various opportunities for new jobs
It makes you a reliable person in the job market.
Possibilities to get a hike in salary
Makes you look like complete Professional
AWS Jobs, you can get with an AWS Certification.
AWS certification can help you to get the opportunity for many highest-paying jobs. Several job opportunities are available. Let's have a look at the AWS jobs, that you can get with an AWS Certification.
AWS Cloud Architect
In the Cloud industry, AWS Cloud Architect is one of the most demanding roles. The architects are required to implement technical management and design extremely scalable and cost-efficient AWS Cloud solutions. This position is directly linked with engineers and they have an interaction with clients, during the time of discussion and recommend desirable optimization in the system architecture. It is a techno-managerial role. Having the Qualification as an AWS Certified Solution Architect and experience in the Cloud computing domain will help you became an Aws Cloud Architecture. Join Aws Training in Bangalore and learn more about AWS concepts and functions.
AWS SysOps Administrator
An AWS SysOps Administrator is responsible for operating, deploying and managing the entire system on the AWS platform. They have to maintain a good knowledge of analytics software, cloud metrics and create a dashboard for reporting. The responsibilities are configuring the new system and have good skills in expanding them in a production environment.
Gain more knowledge in extending and maintaining production operations on the AWS cloud, and it will add on to your capabilities and credentials in a resume and get AWS Jobs with a better salary.
Preparing for the AWS interview? Then, prepare with Top AWS Interview Questions and Answers!
AWS Cloud Developer
Cloud Developer is responsible for software application development and solution for companies. The developers are expected to do any programming languages like Python, Java, C++, etc. They provide company application development through the implementation of new services.
If you have deep knowledge of the AWS platform and have good experience in software development it will increase the chances of working as a cloud Developer.
Cloud DevOps Engineer
DevOps engineers play an important role in creating an AWS Cloud Solution that can help to improve business. They perform server support and execute any debugging or applications that may be required. DevOps engineers can handle code releases by playing multiple roles. He can be able to work with software developers, system operators, and also with the production technical team.
DevOps culture is developing quickly and has rapid growth in the technology industry. DevOps has become an important part of every company.
Learn Aws Training in Chennai and gain deep knowledge on the AWS platform, and there are many AWS Jobs for you in the market. Many companies are looking for Cloud DevOps Engineers to make implement the culture of DevOps in the organization. If you get the Cloud DevOps Engineer Professional Exam Certification, it will increase our chances of grabbing this role.