Course Highlights and Why Primavera Training in Chennai at FITA?
Meticulously tailored Primavera Course modules to meet the standards that are set at a global level
Courseware that is skillfully devised by Industry Experts to gain a holistic understanding of the Project Portfolio Management Solutions
Exhaustive Primavera Training to make you equipped with Planning, Organizing, and Scheduling the Project activities efficiently
Interactive Expert-led Primavera Training Program at FITA
Regular summation of the previous Primavera classes to bolster your skills
Lab-Facilities with Experiential method of Primavera Training in Chennai at FITA
Feasible Primavera Batch Timings - Fast Track, Week Day, Week-End Primavera Training in Chennai at FITA
Professional Primavera Training in Chennai at a modest range with quality training and certification on the successful accomplishment of Primavera Course
FITA Training Center provides 100% Placement Guidance to all the students on completing the Primavera Training successfully at FITA
FITA Institute has a mobilization and network with 600+ Corporate Enterprises of all scales
FITA Training Academy has an Active Placement Portal that aids the students to land in their desired career path
Upcoming Batches
| | | | |
| --- | --- | --- | --- |
| 05-10-2023 | Weekdays | Thursday (Monday - Friday) | |
| 07-10-2023 | Weekend | Saturday (Saturday - Sunday) | |
| 09-10-2023 | Weekdays | Monday (Monday - Friday) | |
| 14-10-2023 | Weekend | Saturday (Saturday - Sunday) | |

Classroom Training
Get trained by Industry Experts via Classroom Training at any of the FITA branches near you
Why Wait? Jump Start your Career by taking the Primavera Training in Chennai!
Instructor-Led Live Online Training
Take-up Instructor-led Live Online Training. Get the Recorded Videos of each session.
Travelling is a Constraint? Jump Start your Career by taking the Primavera Course Online!
Syllabus
Introduction to Primavera
5 Different Process Groups in Project management
Starting up Primavera and Navigation
Structure of Enterprise Project, Calendars, and Organisational Breakdown Structure
Creation of Sample Project
Overview of Project Details
Concept of Work Breakdown
Create Work Breakdown Structure
WBS Overview
Detail and Add Different Activities
Activities Overview
Activities and the 4 Relationships
Add Relationships to Activities
Critical Path Method (CPM)
Schedule a project
Resource Analysis
Create and maintain the Project Documentary Library
Schedule data formatting (timescale, columns, bars, filters, group, and sort)
Layouts
Activity and Activity Codes
Roles and Resources definition
Assignment of Roles
Assign Resources
Assign Expenses
Resource Analysis
Project Plan Optimization
Baselining Project Plan
Project Execution and Control
Performance reports
Risk Reduction aspects
Other miscellaneous features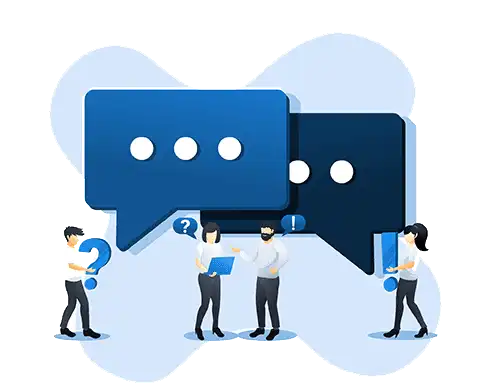 Have Queries? Talk to our Career Counselor
for more Guidance on picking the right Career for you! .
Trainer Profile
FITA Training Institute zestfully implements the Applied method of learning and we apply the same in our institute
Primavera Mentors at FITA matriculate the students with the proper combination of the Practical and Theoretical concepts
Primavera Instructors at FITA Academy instills the knowledge of the student's with Industry-oriented practices and skills
Primavera Trainers pool at FITA Institute is Certified Experts from the Engineering field
Primavera Course Mentors at FITA Institute are Real-time professionals, and they give you hands-on knowledge and training on how to plan, prioritize, and execute projects efficiently
Primavera Trainers at FITA boosts the technical competence of the students by training them exhaustively on the recent practices that are applied in the industry
Primavera Instructors at FITA Mentors all the students with the required individual attention along with in-depth training of the Primavera Software and it applications
Primavera Mentors at FITA supports the students in edifying the Resume professionally. Apart from this, the Primavera Trainers at FITA provide valuable insights into the Interview questions and give them the required tips to handle the interviews diligently
Features
Real-Time Experts as Trainers
At FITA Academy, You will Learn from the Experts from industry who are Passionate in sharing their Knowledge with Learners. Get Personally Mentored by the Experts.
LIVE Project
Get an Opportunity to work in Real-time Projects that will give you a Deep Experience. Showcase your Project Experience & Increase your chance of getting Hired!
Certification
Get Certified by FITA Academy. Also, get Equipped to Clear Global Certifications. 72% FITA Academy Students appear for Global Certifications and 100% of them Clear it.
Affordable Fees
At FITA Academy, Course Fee is not only Affordable, but you have the option to pay it in Installments. Quality Training at an Affordable Price is our Motto.
Flexibility
At FITA Academy, you get Ultimate Flexibility. Classroom or Online Training? Early morning or Late evenings? Weekdays or Weekends? Regular Pace or Fast Track? - Pick whatever suits you the Best.
Placement Support
Tie-up & MOU with more than 1500+ Small & Medium Companies to Support you with Opportunities to Kick-Start & Step-up your Career.
Primavera Certification Training in Chennai
About Primavera Certification Training in Chennai at FITA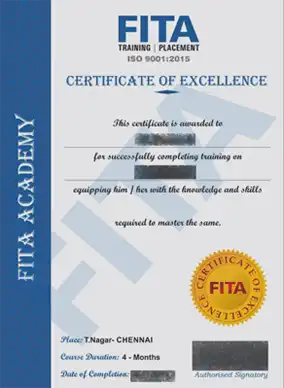 Primavera Certification Training in Chennai
Primavera Course Certification is the authentic accreditation that testifies your knowledge of the Primavera Software and its applications. With the experience of the real-time project provided at the end of the Primavera Training program, this certificate specifies that the candidate has instilled the required skill sets to work as a Primavera Consultant. Affixing this accomplishment certificate with your resume aids in bolstering your profile during the interview and acts as a gateway to access wider career options.
Primavera Certification Course in Chennai at FITA Academy trains and hones in you the most sought-after-skill sets in a Primavera Professional under the guidance of experts from the industry. Primavera Trainers at FITA are real-time working professionals who have at least 8+ years of experience and knowledge of working with the Primavera Software.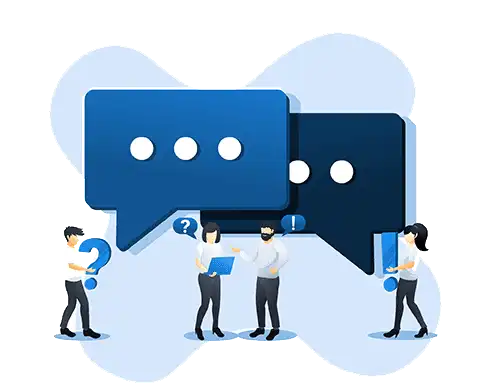 Have Queries? Talk to our Career Counselor
for more Guidance on picking the right Career for you! .
Job Opportunities After Completing Primavera Training in Chennai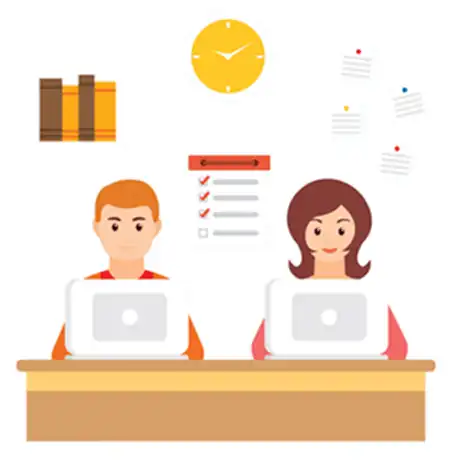 The Primavera P6 is the powerful Project Management software developed by Oracle. Primavera tool reduces the risk significantly by helping the business make cost-efficient plans, enhance its performance, increase collaboration and communication with no hassles, scheduling the plans efficiently, optimize the project resources sufficiently, and control the project activities proficiently.  The Enterprise of any industry or any  scale to succeed in their business venture requires Project Management that is well-planned and properly executed. Primavera P6 is a dynamic tool that supports the businesses with a complete set of solutions right from the planning until the execution of the business strategies and plans.
This software is predominantly used widely among a spectrum of industries namely, Construction Business, Production Manufacturing, Supply Chain & Logistics Industries, Oil & Gas Industries, Finance Sectors, and Information technology. All the above-mentioned industries leverage the Primavera software owing to the numerous benefits provided by it. In case if you are working or planning to head-start your career in any of the above-mentioned fields it is preferable to learn the Primavera P6 software to get access to a plethora of job opportunities. 
The common job profiles that are offered in these fields on the successful completion of the Primavera Course are Planning Engineer, Planning Manager, Primavera Consultant, Primavera Developer, Primavera P6 Administrator, Primavera Technical specialist,  and Project Engineer. The average salary offered for a Primavera P6 Professional in India is Rs. 4,50,000 – Rs. 6,7,0,000 per annum. Globally, a Primavera P6 Professional paid around $ $106,647 yearly. Primavera Training in Chennai at FITA supports and hones the required professional and technical skill sets that should be obtained by Primavera P6 professional under the mentorship of Experts. 
Student Testimonials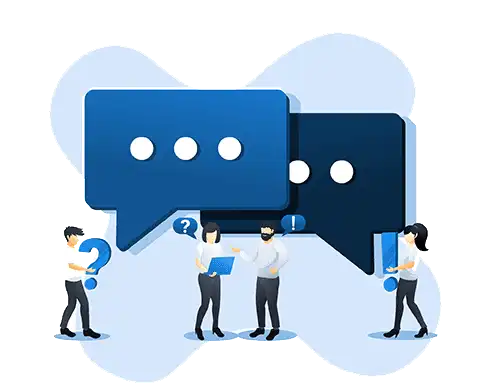 Have Queries? Talk to our Career Counselor
for more Guidance on picking the right Career for you! .
Additional Information
If you are looking to master Primavera Training in Chennai, stop by at FITA, the one-stop-shop for advanced Primavera Training in all aspects of the latest enterprise project management software package. As an Oracle Approved Training Centre, FITA delivers Primavera P6 Courses of the highest quality standards with the help of experienced consultants in the management of projects, their implementation, and integration.
Why Primavera?
Primavera P6 stands out as one of the most effective tools for project management at both individual and enterprise levels. It gives unmatched control, insight, and monitoring to project planners, stakeholders, managers, job schedulers, employers, and all others involved in a project. Using this software package to its full potential will help the stakeholder achieve a capitalized return on the investment.
According to statistics, Primavera is used by as many as 375 companies out of 400 engineering companies in the US. It is used across different industries to manage projects, both big and small. Any project engineer/planner today is expected to be conversant with Primavera as companies see it to be the most cost-efficient way of completing a project with reduced risks and no cost or time overflow.
As a Primavera trained professional, you would be in a position to access better career opportunities or move to a higher position in your present job. Whereas Primavera trained project control managers to earn close to over USD 100000 per annum as salary, a lower level project manager can earn up to USD 75000 per annum.
Eligibility
The Primavera Course is available in different formats (Fundamental and Advanced). The fundamental Primavera Course in Chennai is available to students who have completed their studies in engineering as well as professionals who want an introduction to the software.
The advanced Primavera course is appropriate for senior managers and schedulers who already have considerable experience in project management and implementation.
Other Project Management Tools And Primavera's Key Differentiator
Some of the other project-scheduling software packages available in the market are Microsoft Project, Zoho Projects, Asana, Smartsheet, Basecamp, and FastTrack Schedule 9. The key differentiator that makes Primavera the most outstanding is the ability of the software to handle the most complex projects by allowing the user to computerize every facet of the project. The software helps to manage projects of any size and can be customized for different industries: IT, Telecom, Aerospace, Civil construction, Manufacturing, Energy, Automobile, etc., among others. The backing provided by Oracle also helps to integrate Primavera with its other SAP and ERP software at enterprise levels.
The Best Primavera Training in Chennai is handled by faculty members with experience in completing megaprojects. The practice sessions are intense and are conducted on Oracle Primavera servers.
High-quality course material provided to the candidate's functions as useful reference material for working on future assignments in their professional career.
Hands-on exercises for the candidates include real-life scenarios that will help them to hone their project management skills.
The candidate will be given a course completion certificate at the end of the training in our Primavera Training Institute in Chennai
Company Expectations
If the candidate has a course completion certificate at our Primavera Training Centre in Chennai, companies that operate using Primavera are given to understand that the candidate possesses the skills and sufficient knowledge of the software system to be able to use all of its functions and tools efficiently to create, manage and execute their projects.
As projects across the different industries have increasingly complex requirements in the present times, there is a demand for Primavera certified professionals that have the ability to manage and implement, schedule such projects and also help to integrate with the other enterprise-level requirements (SAP and ERP systems). Small businesses also respond enthusiastically to professionals having Primavera certification.
Course Objectives
The primary objective of the Primavera course in Chennai is to help the candidates gain a thorough understanding of the Enterprise project structure. We also ensure that certified candidates have enough knowledge to meet industry expectations. The course is designed in a manner that elaborates on the basic principles for a strong foundation and also provides a comprehensive overview of easy application in real life. The course provides sufficient training for the candidates to do the following:
Create performance reports that have to be shared with different individuals
Manage multiple mega projects simultaneously
Apply best practices in project management across any industry
Become fully conversant with all tools and techniques of Primavera
Efficiently allocate resources and assign roles and responsibilities
Establish time and budget constraints
Plan control and execute project activities
Work out project schedules
Create performance reports that have to be shared with different individuals
Work out risk reduction measures
Integrate with other ERP, SAP software at enterprise levels