Course Highlights and Why SAS Training in Chennai at FITA Academy?
Expertly framed SAS Course modules to meet the global standards of the Business Intelligence & Analytics domain.
Courseware that is crafted by Professional SAS Experts to have a broader understanding of the SAS Environment, SAS Enterprise Guide, SAS Programming Tool, Language, and other important Statistical techniques that are required for a SAS Developer.
Proficient SAS Trainers with 10+ years of experience in using and application of the SAS Software.
Immersive SAS Training in Chennai at FITA Academy to get you acquainted with essential techniques such as Predictive Analysis, Modeling Techniques, Data Analytics, Data Mining, and Visualization of Data.
Extensive & Engaging Expert-Led SAS Training in Chennai at FITA Academy
A Regular Summary of the Previous SAS class sessions is provided to the participants to strengthen their memory.
SAS Tool is thought in an Updated Learning Environment with the Applied method of SAS Training in Chennai at FITA Academy.
Professional SAS Training at an economical range with SAS Course accomplishment certificate is awarded to the candidates who completed the SAS Training successfully.
SAS Course Batch Timings in Chennai at FITA Academy is devised in different time formats - Weekday, Weekend, & Fast track to suit the feasibility of the learning participants.
FITA Academy enables the students with 100% Placement Assistance to all the participants who have accomplished the SAS Training.
FITA Academy has Tie-ups and Placement Association with 1500+ Corporate & Non-Corporate Business Enterprises.
FITA Training Academy has a Job Placement Cell that aids the students to set their careers on the desired path.
Upcoming Batches
| | | | |
| --- | --- | --- | --- |
| 05-10-2023 | Weekdays | Thursday (Monday - Friday) | |
| 07-10-2023 | Weekend | Saturday (Saturday - Sunday) | |
| 09-10-2023 | Weekdays | Monday (Monday - Friday) | |
| 14-10-2023 | Weekend | Saturday (Saturday - Sunday) | |

Classroom Training
Get trained by Industry Experts via Classroom Training at any of the FITA Academy branches near you
Why Wait? Jump Start your Career by taking the SAS Training in Chennai!
Instructor-Led Live Online Training
Take-up Instructor-led Live Online Training. Get the Recorded Videos of each session.
Travelling is a Constraint? Jump Start your Career by taking the SAS Course Online!
Syllabus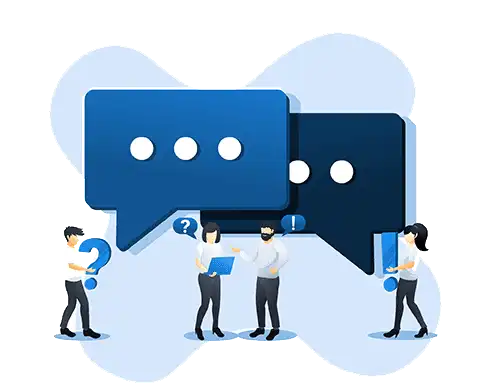 Have Queries? Talk to our Career Counselor
for more Guidance on picking the right Career for you!
Trainer Profile
SAS Mentors at FITA Academy equips your knowledge with the correct blend of Theoretical and Practical sessions of the SAS software.
SAS software Trainers at FITA Academy trains the learning participants with the Job-specific skill sets.
SAS Trainers at FITA Academy are hand-picked Expertise from the Business Intelligence and Analytics domain, and they hold 10+ years of work experience in using the SAS tool.
SAS Tutors at FITA Academy are Real-time SAS professionals and they have worked on many SAS-based projects and the SAS Mentors at FITA Academy provide the maximum practical exposure to the SAS tool.
SAS Instructors at FITA Academy enhance the skillsets of the learning participants by training them intensively on the practices that are prevalent in the industry.
SAS Trainers at FITA Academy provides the required 1-1 mentorship for all the students and train them exhaustively with hands-on learning practices and application of the SAS tool.
SAS Instructors at FITA Academy mentors the Students in Building their Professional profile and give them immersive training on the Interview preparation process and techniques to handle the interview efficiently to boost their confidence level.
Features
Real-Time Experts as Trainers
At FITA Academy, You will Learn from the Experts from industry who are Passionate in sharing their Knowledge with Learners. Get Personally Mentored by the Experts.
LIVE Project
Get an Opportunity to work in Real-time Projects that will give you a Deep Experience. Showcase your Project Experience & Increase your chance of getting Hired!
Certification
Get Certified by FITA Academy. Also, get Equipped to Clear Global Certifications. 72% FITA Academy Students appear for Global Certifications and 100% of them Clear it.
Affordable Fees
At FITA Academy, Course Fee is not only Affordable, but you have the option to pay it in Installments. Quality Training at an Affordable Price is our Motto.
Flexibility
At FITA Academy, you get Ultimate Flexibility. Classroom or Online Training? Early morning or Late evenings? Weekdays or Weekends? Regular Pace or Fast Track? - Pick whatever suits you the Best.
Placement Support
Tie-up & MOU with more than 1500+ Small & Medium Companies to Support you with Opportunities to Kick-Start & Step-up your Career.
SAS Certification Training in Chennai
About SAS Certification Training in Chennai at FITA Academy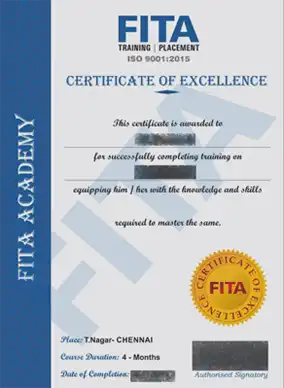 SAS Certification Training in Chennai
SAS Course Certification is the valid piece of evidence that illustrates that the participant has gained a comprehensive knowledge of the SAS Tools and its applications. With real-time SAS based project experience provided by the end of the SAS Course, this certificate testifies that the learning participant has obtained the required professional skills that are required for a SAS Developer. Showcasing this SAS Course accomplishment certificate with your resume during the Interview opens the gateway for broader career opportunities and prioritizing your profile as well.
SAS Certification Course in Chennai at FITA Academy instills the required professional skills that are necessary for a SAS Developer under the training of Real-time SAS Professionals. SAS Training in Chennai at FITA Academy is delivered by SAS professionals who have 8+ years of experience in the Business Intelligence and Analytics platform. The SAS Mentors at FITA Academy widens the skillsets of the students by training them exhaustively on the recent industry practices.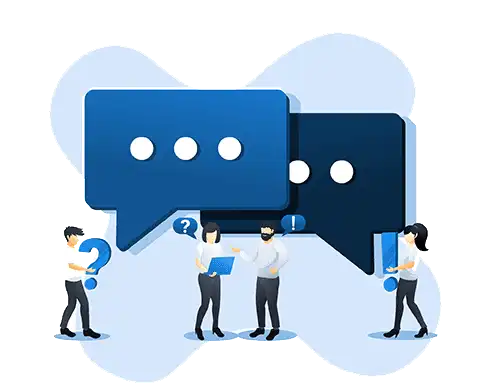 Have Queries? Talk to our Career Counselor
for more Guidance on picking the right Career for you!
Job Opportunities After Completing SAS Training in Chennai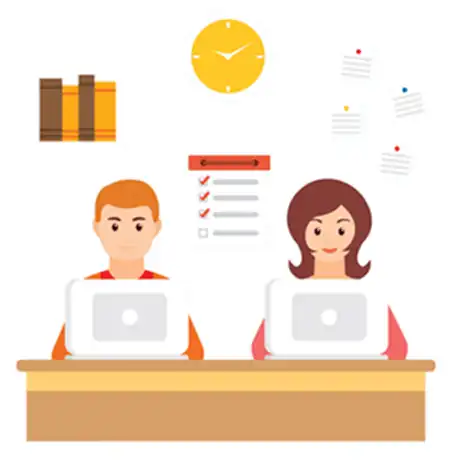 The career scope of a SAS is wide and exuberant this is because SAS is officially declared as the Market leader in the field of Data Science, Machine Learning, and Business Intelligence field based on the reports submitted by Gartner Inc. Apart from this, according to the reports submitted by the Forrester Wave, SAS is deemed to be the leader in the AI-Based Text Analytics platform based on the recent reports collected for the 2nd quarterly for the year 2020. The reason behind the tremendous growth of the SAS tool is that this tool is capable of handling the massive amount of complex data efficiently and generates useful business insights that would nurture the growth of the businesses. Furthermore, the SAS helps a business with a wide range of components like SAS Graphs, SAS BI, Base SAS, SAS Enterprise Miner, SAS Data Integration, and Advanced SAS for deriving a conclusive business decision. 
These are the reasons why the predominant of Businesses use the SAS tool for Data Analysis. Based on the survey reports submitted by Payscale.com it is mentioned that SAS Analytics skills are highly demanded and the most valued skills in the arena of Data Science and Business Intelligence domain. The top companies that recruit SAS Programmers are Wipro, Infosys, Accenture, Genpact, Capgemini, IBM, HSBC, Nestle, Facebook, Netflix, Dell, Google, Twitter, and RBS. The common job profiles that are provided in these companies are SAS Programmer, SAS Developer, SAS Analysts, and Business Analysts. The median remuneration offered to a fresher SAS Developer in India is Rs. 4,20,000 to Rs. 5,20,000 yearly. Globally, a SAS Developer earns around $ 102,000 per annum.  SAS Training in Chennai at FITA Academy inculcates the required professional skills that are necessary for a SAS Developer under the guidance of real-time professionals.
Student Testimonials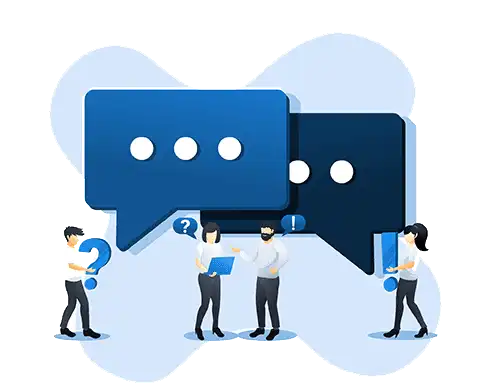 Have Queries? Talk to our Career Counselor
for more Guidance on picking the right Career for you!
Additional Information
Searching for best SAS Training in Chennai, FITA Academy No 1 SAS Training Institute in Chennai offering industry-standard training by certified SAS Experts!!! Call 93450 45466 for a free Demo!!!
SAS is an abbreviation of Statistical Analysis Software, it is a business analytics software suite developed and deployed by SAS Institute. This suite is mainly used for advanced analytics, business intelligence, multivariate analyses, predictive analysis, and data management.
Initially, SAS was developed at North Carolina State University in 1976, when SAS Institute was incorporated. In the 1990s, SAS was fully developed with advanced statistical procedures, new components, and the introduction of JMP. In 2004, a point-and-click interface was included in SAS version 9. A social media analytics tool was integrated in 2014. SAS can mine, alter, manage, and retrieve data from various sources and perform statistical analysis. It features a graphical user interface for non-technical users and advanced features through the SAS programming language. To use the Statistical Analysis System, data need to be feed in excel or SAS format. Output can be delivered in HTML, PDF, and Excel format.
Eligibility Criteria & Prerequisites to take up the SAS Training in Chennai
Eligibility Criteria: The SAS Course is intended for anyone who plans to kick-start their career in the Business Intelligence and Analytics platform. Yet, this SAS Training in Chennai at FITA Academy is appropriate for professionals such as Business Intelligence Professionals, Data Warehousing Professionals, Data Analytics Professionals, Software Developers ( Python, Java), Big Data Professionals, and Project Managers.
Prerequisites: There are no requirements that are needed to be fulfilled to learn the SAS Course. However, having a good understanding of the SQL Basics will of more benefit to you learn the SAS Training Course rapidly. SAS Training in Chennai at FITA Academy Institute provides comprehensive training of the SAS tool and its application in real-time with advanced techniques used in it under the guidance of real-time professionals.
What will I obtain from the SAS Training in Chennai at FITA Academy?
A thorough understanding of the SAS environment and the different windows
Demonstrable knowledge of the Operators, Functions, and Logical Statements
Know-how to perform Predictive Analytics using SAS
Proficient knowledge of how to refine and integrate the datasets
Capable of Preparing Summary Reports and Graphs using SAS
Ability to develop the Data sets and know-how to deploy the execution and compilation
Able to perform the Complex repeated and Automation tasks using the Macros
Know-how to invoke the SQL Queries using the SAS
Obtain the caliber to perform Advanced Statistical techniques using the SAS Program
Able to perform iterative and conditional looping in the SAS program
SAS Has More Than 200 Components, Some Of Them Include
 SAS Basic procedures and data management
 SAS Statistical analysis
 SAS Econometrics and Time Series Analysis
 SAS Operations research
 SAS Graphics and presentation
 SAS Applications facility
 SAS Clinical trial analysis
 SAS Interactive matrix language
 SAS Enterprise Guide
 SAS Quality control
 SAS Data mining
 SAS Enterprise Miner
 SAS Grid Manager
 SAS Suite of Business Intelligence Applications
SAS offers an integrated suite for analyzing business data from various sources. This suite is used in 118 countries, across various filed like business analytics, market research, financial analysis, clinical pharmacy, banking, insurance, data warehousing, etc. As the popularity of SAS keeps on increasing, there is a massive demand for SAS professionals across the world. FITA Academy is the best IT coaching center offering professional SAS Training in Chennai for freshers and experienced professionals.
FITA Academy Chennai offers 100% practical, placement, and real-time SAS course in Chennai. Our SAS course syllabus is designed by certified SAS experts with more than 8+ years of experience. Once completing our SAS training, we assist our students to get placed in leading MNCs and assist for certification on SAS. Our team of SAS certified professionals will train students with real-time experience in live projects that help them to gain industry exposure. As leading SAS Institutes in Chennai, we always offer quality education to all our students with practical exercises and live examples.
Why Do Candidates Prefer FITA Academy For SAS Training In Chennai?
Our SAS tutors deliver quality training with realistic ideas.
We get through a rapid of technology and innovation and creativity in changing your business ideas.
Our aim is to train candidates practically and theoretically through our classroom sessions.
Our training material is designed by our experienced MNC experts.
We transform the process and make you known to have great success in your SAS career.
Become a SAS analyst and get certified by our SAS Training in Chennai.
Get an in-depth understanding and clear knowledge about the subject and have a great deal in the IT industry.
We are located in a prime location in Chennai – Velachery, Anna Nagar, OMR, Tambaram, and T Nagar. Our training institute is facilitated with excellent infrastructure and lab facilities. We offer both weekend and weekday class, you can choose based on your convenience.
In our SAS Training in Chennai, our experienced trainers will assist you to learn SAS software suite and programming at your own pace. Our SAS Training fees us very affordable; you can also pay in installments. We also offer customized training for corporates based on their requirements.
Scope For SAS Programmer
According to a global report, the demand for business analysts is growing from 50 to 60 percent higher in countries like the USA. As per the report from Forbes, the market share for analytics in India stands at 70 percent. Analysts with technical skills earn almost 70 percent higher salaries than those analysts with technical tool knowledge. Let me see the skills and knowledge required to take-up the analyst or business analyst job. Join the SAS Institute in Chennai to apprehend the value of the analysis in the business environment.
Follow the edition of the SAS University
The free download at SAS provides the basic knowledge and the subscription of low cost for one year which is used for the basic level windows analytics. The drawback with the free download is that it will have limitations in providing the advanced features. So, undergoing a course will give the knowledge of advanced options with the course. FITA Academy provides the SAS Training Center in Chennai which aids in getting placed in the top companies.
Explore more about SAS
Learn more about SAS through videos, books, and websites. Learn from the community followers and use the hubs like the Github of the developers for learning.
Learn about Statistics and SQL
The SAS programmer should have knowledge of regression modeling, ANOVA, time series analysis, and SQL. Learning these concepts adds value to a SAS programmer profile. SAS Analytics Training in Chennai at FITA Academy provides knowledge about the different challenges and the usage of the SAS tool for the challenges.
Different types of SAS certifications
SAS course gives a thorough knowledge about the logistic regression, segmentation, clustering, inferential statistics, PROC IML, decision tree, and PROC SQL. These techniques are widely used in the SAS job profile. Predictive modeler, Clinical Programmer, Advanced Level Programmer, Base programmer, Statistical analyst, Business Intelligence content developer, Platform administrator, and Data integration developer are the different roles of the SAS professional. So, getting a certification as per the job requirement is essential. Ask about the SAS Training Fees in Chennai and decide the best training institute to get the certificate.
Opportunities for the SAS analyst
As the business are facing huge challenges and dynamic in nature. Analytics is helpful in knowing the risk areas. Predictions of anticipated loss save the business from heavy losses. An analysis is used in customer service, financial management, retention, acquisition, human resource, supply chain management, sports, Government functions, and marketing are the different industries that use analytics. FITA Academy has an expert cadre of trainers and they train the students efficiently on the SAS tool.
Related Courses