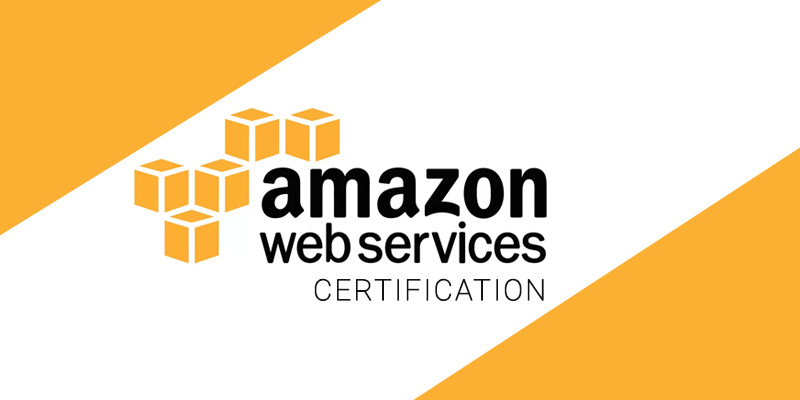 AWS Certification is a medium to learn, the skills for producing and maintaining a software solution on Amazon's cloud platform.
Amazon Web Services is the world's most preferred cloud platform and provider of storage resources. The certification and skills in the latest cloud computing solutions are mainly from Amazon Web Services, it will help to give a wide range of Job Opportunities and profitable pay packages.
Benefits of AWS Certification
 The Benefits of learning AWS are mentioned below:
AWS Training in Chennai validates a person's skills and knowledge in the cloud computing platform.
AWS is one of the highest paying info-tech certifications worldwide.
On Completing the AWS Certification Course you can gain maximum priority in the Interviews.
AWS exam scores are valid only for 3 years. One needs to be certified again after the validity period to make sure that the professional skills remain updated.
 AWS Certification Salary Scope
AWS was launched in 2013, In a very short period, the Amazon Web Services certified professionals are being placed amongst the highest-paid IT certification holders. As per a recent salary survey from Global Knowledge, the average salary for an AWS certified employee is $ 113,932. According to Forbes by 2020, it is stated that 83% of Company Workloads will be in the Cloud and the market share of popular cloud service providers by 2020 is mentioned below.
50% by Amazon Web Services
 21% by Microsoft Azure
 18% by Google Cloud Platform.
The average salary per annum of an Amazon Web Services certified professional under different sections like top recruiters, and job roles are explained in detailly below.
AWS salary offered by some major companies.
Microsoft –  $150,460
Teradata – $142.943
Amazon –    $135,000
Deloitte – $120,000
Microsoft Cloud Engineer –  $114,986
AWS Certification Salary as per job Role.
AWS sysops salary –   $108,047
AWS architect salary – $170,140
AWS developer salary – $137,000
AWS Certified Jobs
1.AWS Cloud Architect: 
A cloud architect will be capable to provide lead implementation efforts and technological structures while making sure that the interspersion of new technologies is being adopted.
2.SysOps Administrator:
An AWS Sysops administrator extends, performs, and maintains systems.
3.Cloud Developer:
A cloud developer develops a solution for companies and software applications.
4.Cloud Sales and Purchase Manager:
As Cloud Sales and Purchase Manager, a professional will be able to grow, drive and shape the future of an advancing technology
5.Cloud DevOps Engineer:
A Cloud DevOps handles many roles and also he works with system operators, software developers, and with production technical team.
The changing technology and profitable job profile attract you towards the AWS Certification in Bangalore. FITA Academy will always be there to help you to meet your career goals. FITA is the choice of students and working professionals. You can refer to our other blog Which cloud service is the best AWS or Microsoft Azure?
Click Here for AWS Interview Questions and Answers