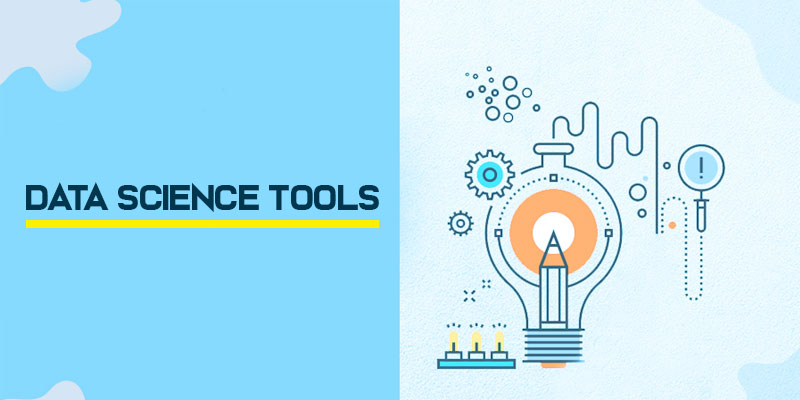 DataScience has to derive, organize, and generate a huge set of data to extract the value from them. The Data Scientist will handle and examine the large range of unstructured and structured data. In this blog, we described the main features and benefits of various data science tools.
Join Data Science Training in Chennai, and gain more knowledge in the Data Science field and its tools.
Important tools of Data Science:
1. SAS
SAS is the tool of information scientific instruments, that is purely designed for analytical purposes. For analyzing the information, SAS is one of the exclusive closed-source software. It gives infinite analytical libraries and devices to organize the data. The SAS is a trustable tool, the companies have strong support. The cost of SAS is high and used mostly by larger companies.
Key Features of SAS:
Management
Data Encryption Algorithm
Report Output Format
SAS Studio
It helps to support different types of Data Format
SAS is Flexible for the 4th gen of Programming Language.
2. Apache Spark
Apache Spark is a great analytics engine that is most commonly used. Spark is designed especially for stream and batch processing. It happens with many API's, It allows the information experts to obtain the machine learning SQL storage, data frequently, etc. It can help to improve Hadoop faster than Map-Reduce. The API's Machine Learning can help the data scientist to predict the information. Better than Big Data platforms, Spark can handle streaming information perfectly. By comparing to other tools, the spark can process information in real-time.
In Java, R, and Python, Spark provides many APIs. The powerful combination of Spark is Scala. Apache Spark is a virtual Java-based programming language that is also the cross-platform in nature.
Key Features of Apache Spark:
Apache Spark has advanced analytics
Apache Spark has great speed.
It is a real-time stream processing
Dynamic in Nature
Apache Spark has a fault Tolerance
3. D3.js
On the Client-Side, JavaScript is used frequently as a scripting language. Through the JavaScript library, one can create interactive visualization on the web browser, and can also create effective viewing and data analysis in the browser with different D3.js by using various features. The animated transitions application is one of the strong characteristics of D3.js. D3.js is merged with CSS, to design illustrated and temporary visualization to perform tailor-made graphics on Web pages. Enhance your skills in D3.js for interactive and dynamic data visualizations by enrolling in Data Analytics Training in Chennai.
D3.js is a very helpful tool for IoT-based information Scientists and they require customer-side interaction for the visual process information process.
Key Features of D3.js
It is based on JavaScript.
D3.js can design animated transitions.
In IoT, the D3.js is useful for the interaction of the client-side.
D3.js is an Open-Source process.
It can be connected with CSS.
D3.js is useful for creating interactive visualizations.
4. TensorFlow
TensorFlow is one of the best machine learning instruments. After multidimensional arrays of tensors, developers have named this tool as TensorFlow.
Tensorflow is an Open-Source and regularly evolutive toolbox. It can operate on both GPU and CPU.
Due to large processing abilities like image classification, language recognition, and language generation, the tensor flow has a large range of applications.
Key features of TensorFlow
Tensorflow has a Future Column.
It is Open-Source and Flexible.
TensorFlow is easily Trainable.
5. Excel
The most commonly used instrument is Data Analysis. Microsoft is designed mainly for the calculation of sheets. Presently, it is used for complicated data processing, calculation, and visualization. Excel is an efficient data science analytical instrument. It has various tables, filters, formulas, slicers, and so on. One can make their personalized features and formulae with excel.
Key Features of Excel
It is a highly popular, and small scale data analysis.
It is also used for visualization and spreadsheet calculation.
It gives a simple connection with the SQL.
Excel tool pack used for the complex of data analysis.
Data Science Training in Bangalore at FITA trains you the complete cycle of the Data Science and its tools proficiently under Working Professionals.