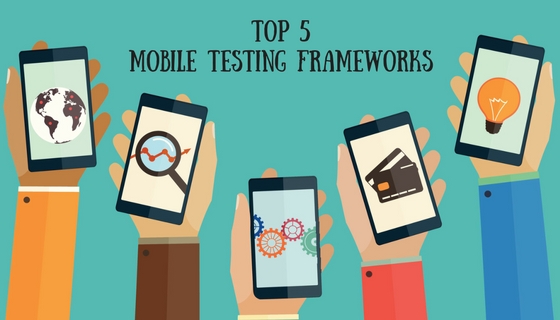 Mobile applications have started to give varied experience to its users. It needs to be strong in class and content to make sure it sustains in the market among the tough competition every app faces. Mobile Application Testing is the only way which can ensure quality and error-free content in apps.
ROBOTIUM
Without any doubts, Robotium was the most extensively used Android testing framework in the past days of the Android world. It has a similarity with Selenium. And because of this, it makes testing API a simpler process. Robotium is an open source library. It extends JUnit with plenty of valuable methods for Android UI testing. It provides powerful and effective automatic black-box test cases for Android apps for both native and hybrid and web testing. Robotium can be used to write function, system and acceptance test scenarios, and test apps where the source code is available.
UIAUTOMATOR
Uiautomator lets you conduct more functions in testing Android applications and games. Google's test framework gives you the opportunity to test user interface (UI) of your native Android apps. This function can be carried out on one or more devices. One other benefit of uiautomator is that it runs JUnit test cases with special features, which indicates test cases can go on across different processes. It works only on Android devices with API 16 or more than that. If you are passionate about mobile apps, make yourself a must-hire candidate through Mobile Application Training in Chennai.
ESPRESSO
Espresso is the latest Android test automation framework. It has been open-sourced by Google, making it available for developers and testers to bring the best out of their UIs. Espresso has an API that is small, predictable, easy to know and built on top of the Android instrumentation framework. One can enjoy the benefit of quickly writing concise and reliable Android UI tests with it. The framework is reliable in synchronizing with the UI thread because there is no need for any sleeps. The tests run on same millisecond when an app becomes idle.
CALABASH
Calabash is a cross-platform test automation framework for both Android and iOS applications. Calabash has a syntax which is easy to understand. It guides even non-technical people to create and execute automated acceptance tests for applications on both of these mobile platforms. Calabash's tests are explained in Cucumber and then changed to Robotium or Frank in runtime. The framework supports about 80 different natural language commands and new controllers can be implemented in Ruby or Java. Calabash can be further understood through Mobile Application Testing Training in Chennai.
APPIUM
Appium is a mobile test automation framework for native, hybrid and mobile web apps for iOS and Android. It makes use of JSON wire protocol internally to interact with iOS and Android applications that use Selenium's webdriver. It supports Android via uiautomator with API level 16 or higher and Seledroid with API level lower than 16, iOS via UI Automation, and mobile web as Selenium driver for Android and iOS.
Though there are different frameworks, all of them ultimately support the requirements of Mobile App Testing. There is a necessity to make sure that apps are available without errors in such a competitive market.