Course Highlights and Why Software Testing Course in Bangalore at FITA Academy?

The Software Testing Course Modules are Expertly crafted by the Industry Leaders of the Testing domain

The Software Testing Coursewares are designed in the manner to cater to the requirements of global industry norms of the Software testing

The Software Testing Trainers at FTIA Academy are Experienced & Hand-picked professionals from the Software Testing industry

The Software Testing Course makes the learner get proficient with the Stages and the lifecycle of the Software Testing process

Know the difference between Functional and Non-Functional Testing

Comprehensive knowledge of different levels of testing namely - Integration, Unity, System, Smoke, System, Interface, Acceptance, and Regression Testing

Get Acquainted with the White Box and Black Box Testing Techniques

In-depth knowledge of the Functional and Non-Functional testing

Have the caliber to write the test plans and create different test cases

Getting to know about the Software Testing tools namely Selenium and its features

Know-how to Create a Defect Report to give an overall understanding of the testing done and provide transparency to the users, colleagues, and supervisors

The Software Testing Trainers at FITA Academy incorporate all the students of the Testing Course with mandatory professional skills
Upcoming Batches
11-12-2023
Weekdays
Monday (Monday - Friday)
14-12-2023
Weekdays
Thursday (Monday - Friday)
16-12-2023
Weekend
Saturday (Saturday - Sunday)
23-12-2023
Weekend
Saturday (Saturday - Sunday)

Classroom Training
Get trained by Industry Experts via Classroom Training at any of the FITA branches near you
Why Wait? Jump Start your Career by taking the Software Testing Course in Bangalore!
Instructor-Led Live Online Training
Take-up Instructor-led Live Online Training. Get the Recorded Videos of each session.
Travelling is a Constraint? Jump Start your Career by taking the Software Testing Online Course!
Trainer Profile
The Software Testing Tutors in Bangalore at FITA Academy trains the students of the testing course with the correct approach of practical and theoretical concepts
The Software Testing Trainers at FITA Academy equips the skillsets of the learners by training them immersively on the Functional and Non-functional testing types
Software Testing Instructors at FITA Academy are Experienced Professionals from the testing domain with more than 8+ years of Expertise
The Software Testing Mentors at FITA Academy are Professionals who have worked on above 10+ Software Testing projects
Software Testing Tutors at FITA Academy makes you well-versed with the different stages that are involved in testing with real-time training practices
The Software Testing Trainers in Bangalore at FITA Academy trains you efficiently on different testing tools that are used in the Workplace environment
The Software Testing Instructors at FITA Academy instills the knowledge of the students with coveted professional skills and technical knowledge
Learn at FITA Academy & Get Your
Dream IT Job in 60 Days
like these Successful Students!

Features of Software Testing Course in Bangalore at FITA Academy
Real-Time Experts as Trainers
At FITA Academy, You will Learn from the Experts from industry who are Passionate in sharing their Knowledge with Learners. Get Personally Mentored by the Experts.
LIVE Project
Get an Opportunity to work in Real-time Projects that will give you a Deep Experience. Showcase your Project Experience & Increase your chance of getting Hired!
Certification
Get Certified by FITA Academy. Also, get Equipped to Clear Global Certifications. 72% FITA Academy Students appear for Global Certifications and 100% of them Clear it.
Affordable Fees
At FITA Academy, Course Fee is not only Affordable, but you have the option to pay it in Installments. Quality Training at an Affordable Price is our Motto.
Flexibility
At FITA Academy, you get Ultimate Flexibility. Classroom or Online Training? Early morning or Late evenings? Weekdays or Weekends? Regular Pace or Fast Track? - Pick whatever suits you the Best.
Placement Support
Tie-up & MOU with more than 1500+ Small & Medium Companies to Support you with Opportunities to Kick-Start & Step-up your Career.
Why Learn Software Testing Course in Bangalore at FITA Academy?
Live Capstone Projects
Real time Industry Experts as Trainers
Placement Support till you get your Dream Job offer!
Free Interview Clearing Workshops
Free Resume Preparation & Aptitude Workshops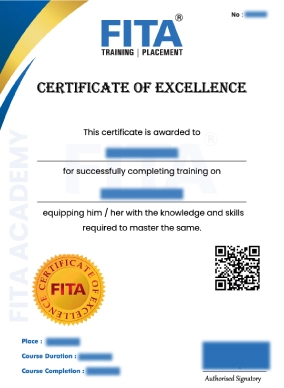 Software Certification Training Institutes in Bangalore
On the successful completion of the Software Testing Course in Bangalore at FITA Academy you will be accredited with the course accomplishment certificate. This Certificate illustrates that you have incorporated the fundamental knowledge of the Testing concepts and Different Scenarios under real-time practices. Demonstrating this Course accomplishment to your potential employer and showcasing this on your resume helps in authenticating skills and knowledge gained. Also, it further aids in boosting your profile and helps you to have a competitive edge among your peers. The Software Testing Training Institute in Bangalore at FITA Academy gives the maximum practical exposure to the participants of the testing Course under the guidance of experienced professionals. The Software Testing Professionals at FITA Academy are Experienced Professionals who have 8+ years of Testing Experience. The Software Testing Trainers at FITA Academy support and guide the students to prepare for the ISTQB and CSTE Certification Exam to enhance their career opportunities.
The Software Testing certification will enable you to demonstrate knowledge and skill of software testing. It helps to develop proficiency in the field of software engineering, so when the candidate gets certified, they have more opportunities in the job market. If you wish to become a professional tester, then this Certificate will prove that you are proficient in the required domain, and hence you can get a higher salary.
Software testing is a profession that has been developing in recent years. It is not a job that can be done by one person alone. Software testers need to understand technology and software development and the ability to analyze, test, and debug software to identify bugs and errors.
Software Testing Course in Bangalore offers training for software testers who want to learn more about this profession.
Advantages of becoming a Certified Tester:
It improves self-confidence and shows that you are a well-qualified individual who possesses the ability to do advanced programming and debugging work.
Certification is awarded once a candidate passes all the training modules with passing grades.
If you want to change jobs or organizations, it shows that you have the necessary skills and thus have an advantage over others.
This Certification gives the candidates a chance to get employed in various organizations across the globe where there is a need for software testers. There are different domains like insurance, banking, healthcare, education, manufacturing and many other fields where these skills can be used. Most organizations are looking for experienced programmers and testers in today's scenario. Thus, this Certificate proves to be beneficial if one gets promoted within the organization as well as outside.
We design our courses according to the highest international quality standards. We follow current tech trends and employ the best tools available in today's market. This enables us to offer quality learning & certification solutions to aspiring students. Our instructors are highly skilled professionals having rich experience in a practical approach to teaching. FITA Academy provides 100% placement assistance after successfully completing the Software Testing Course in Bangalore.
The software testing industry is a booming one. Many companies are hiring software testers to develop their products and services. The best Software Testing Institute in Bangalore has been designed to ensure that students get the best Software testing training in Bangalore they need to succeed in their careers.
After completing the course, the student will learn how to test an application, including GUI, web-based applications, Mobile Applications, Android Apps, Windows Phone App, and much more. This is basically a good opportunity for students to explore their new world of testing technology.
Have Queries? Talk to our Career Counselor for more Guidance on picking the
right Career for you!
Placement Session & Job Opportunities after completing Software Testing Course in Bangalore

Today, Software Testing is one of the domains that has seen phenomenal growth. Testing has become one of the crucial and important factors of product/application implementation today. Also, organizations are seeking professionally trained software testers. It is because any product or software that has been developed does have some defect or the other. It is not possible to create a product without any defect. And here only the testing process provides useful information of how the customers interact with a product and that it confirms whether the service or product serves the purpose for which it was developed in the first place. Generally, organizations perform the testing functions to validate an application or product that functions up to the requirement set by the organization or client. Just like how planning a project is to a company similarly the testing process is to the company. It is because only the testing process finalizes whether the developed product or software is error-free and evaluates whether it can perform seamlessly. These are the prime factors that have mandated the businesses of a wide range to implement the testing process and recruit the testing developers immensely. Check our Software Testing Course in Marathahalli which gives you requisites to make you a professional tester.
Based on the reports published by Research & Markets.com, the global value of the automation testing market is expected to rise to USD 19.72 billion by the end of 2023. Further, according to the survey analysis report submitted by McKinsey's Analysis, it is mentioned that among the overall total of the business processes, 60% of them shall save up to 30% of their productive time with aid of automation testing. Thus, these are the significant reasons that have pushed businesses and organizations to hire more Software Testers. The Sectors where the Software testers are highly demanded are Healthcare, Financial Services, Media, Retail, Telecommunications, Transport, and Manufacturing.
The general job profiles that are offered in the companies are – QA Analysts/Trainee, QA Analysts, Software Test Engineer, Software Tester, Quality Assurance Tester, Quality Assurance Engineer, Quality Assurance Analysts, Test Architect, Test Lead, and Test Manager. The average remittance offered for an entry-level Software Tester is Rs. 3,70,000 to Rs. 4,80,000 yearly. Some of the popular organizations that hire Software Testers are IBM, Amazon, HCL, TCS, Accenture, Cognizant, Capgemini, and Infosys. The Software Testing Training Institutes in Bangalore provides hands-on training on the different testing practices and techniques. The Software Testing Course at FITA Academy imparts the knowledge and skill sets of the students proficiently and aids them in enhancing their career opportunities.
The demand for software testing jobs has increased rapidly in recent years, and many people are now opting for these courses.
The best software testing institute in Bangalore can help you make a career in this field or take up leadership positions in it. You will also be capable of testing software for other domains apart from IT and computer science.
QA Analysts/Trainee
Develop the product specifications, requirements, analysis reports, user acceptance tests (UAT) and test scripts
Conduct exploratory and regression testing using automated tools & manual methods
Participate in functional and non-functional testing activities
Perform defect validation, root cause analysis, and code review
Review project documentation, specification documents, and designs
Prepare test data
Present findings, recommendations, and deliverables via a variety of written communication
QA Analyst
Design, develop, implement, analyze, document, report, and maintain test cases and test plans.
Research, create, plan, execute, and evaluate business processes, systems performance, and operations.
Identify, research, recommend, implement, and monitor improvements in testing methodologies.
Evaluate, modify, adapt, or enhance existing procedures.
Software Test Engineer
Manage resources that conduct system testing on a wide array of application environments.
Guide and direct team members through mentoring.
Determine and propose solutions for issues related to defects in the product being developed.
Establish quality assurance teams provide support by developing process guidelines.
FITA Academy is the best Software Testing Institute in Bangalore plays a major role in the product's success. It provides training and certification at affordable rates.
QA Executive
Oversee all Quality Assurance activities.
Make sure that quality control and quality management policies and standards are followed.
Initiate and manage projects and programs that contribute to overall system development objectives.
Act as the primary liaison between developers and testers.
Quality Assurance Team Leader
Directs or oversees activities of other employees within the department
Responsible for the establishment of a high-quality standard of workmanship
Ensures that quality standards are met
Quality Assurance Technician
Performs technical testing tasks independently or in collaboration with others
Test Architect
Must have 5+ years' experience of working in software testing roles
Have an extensive understanding of various aspects of the testing lifecycle, including Requirements Gathering
Define and define test strategies, define test structure, verify testable behaviour, automate test scripts, control coverage
Execute unit tests; design integration tests such as load, stress and web services tests; perform GUI testing; validate test results; generate reports & metrics.
Test Manager
Has 5+ years of experience in leading a group of individuals involved in the planning, execution, monitoring, reporting and improvement of test activities.
Proactively manages quality initiatives while partnering closely with stakeholders.
Test lead
Develops, defines, implements, documents, monitors and maintains test strategy and best practices
Plans and coordinates test cycles, schedules, and workloads
Supports the implementation of test automation
Senior Test Manager
Manages one or more test managers
Creates and executes test strategies and best practices
Technical Test Lead
May lead multiple test professionals to ensure consistency across testing methods, tools, and techniques.
Develops or maintains automated test specifications for software testing.
Interview questions and answers
1. Describe the basic functions of a tester?
As a tester, you might want to know why something happens when you use a particular function. You might also look at how the program works internally so that there is no chance of an error being introduced. I may even want to make sure that whatever happens is not disruptive to any other application parts. All these are tests that could involve different levels of skill. One way of deciding where we fit into this list would be to consider our primary focus. Are we mainly concerned with ensuring that the whole program works correctly without errors? Or are we trying to make sure the user gets exactly what they expect from the system? The Software Testing Course in Bangalore is one of the best in the country. The course aims to give students the necessary skills to become good software testers. Students will be taught how to plan and execute thorough, efficient, and timely tests.
2. Define the difference between an end-user and a developer?
An end-user usually does not have programming skills and therefore cannot write their own source code. A developer creates programs. They have programming skills but often lack knowledge of using their programs. An End User doesn't know how the program works under the hood. They cannot go back later to change or add features. Developers create programs and maintain them. They know how to modify existing code, add new capabilities and integrate them into larger systems. Testers are people who examine software products before releasing them to customers. They ensure that those who develop the product adhere to sound design principles and strive for high-quality products. By examining software thoroughly before release, testers prevent defects from slipping into production. These days companies often hire dedicated testers as part of a QA department. In such cases, the tester's role includes everything from verification of requirements, code review, system performance optimization, capacity planning, testing across multiple platforms and operating environments, etc.
3. How do you plan your test strategy?
The first step in developing a test strategy is understanding all possible scenarios. Once this phase is complete, the next task is to analyze each scenario to determine which one should pass or fail the test. Some test strategies include Test automation, Load and stress testing, Performance verification, Functional verification, Unit testing, Integration testing, Acceptance testing, System testing, End-to-end testing, etc. In addition, test strategies vary based upon industry type, project size, budget, risk tolerance, and others.
Software Testing Course in Bangalore is now available for individuals and budding aspirers. There are many Software testing training in Bangalore that offer students training to equip them with the skill set.
4. Explain the basic concepts of Software Quality Assurance (SQA)?
Software Quality assurance is the process of checking whether a product meets its specified functional requirements before it is released. The primary objective of SQA is to detect any defect in a given application before deployment. SQA professionals use tools, techniques, processes and procedures to achieve this goal. This is done by testing the program through different phases, including unit, integration and acceptance tests. These tests must be integrated effectively so that the results are accurate and reliable. Any errors detected during testing can be corrected before the final product goes live. Each of these phases may be further divided into sub-phases, depending upon the project's complexity. Software Testing Institute in Bangalore offers software testing courses and certification offering quality training to students interested in becoming software testers.
Success Story of Software Testing Course in Bangalore
Did my Software Testing Training @ FITA Academy! Truly happy and satisfied. The Testing Trainer was so proficient and he thought the testing concepts elaborately. Also, the Support Team was very good in their approach. Overall a good program for freshers!
I did my Software Testing Training @ FITA Academy. I must tell you that I was completely new to this platform. I joined this course to have a solid understanding of the testing concepts and @ FITA Academy I gained it. The Testing Course was structured well. Also, the Training program laid equal importance to the practical application of the Software Testing concepts. Thank you FITA Academy.Shanta Priya A
Very good coverage on the STLC concepts was provided at FITA Academy! Also, the trainer thought in-depth about the different kinds of testing and techniques to us. Throughout the course, he supported and motivated us to learn the testing concepts. I do refer this training path to all the beginners who want to learn about testing professionally! Special thanks to my Trainer!
Completed my Software Testing Course in Bangalore @ FITA Academy! I am so glad to be taking this learning path. Wider coverage of the Testing concepts from the beginning till the end was provided. Moreover, this program had a regular assessment and brush-up sessions which helped me to stay in sync with the learning process. Career guidance was also provided here! I was constantly notified of job openings. Thank you FITA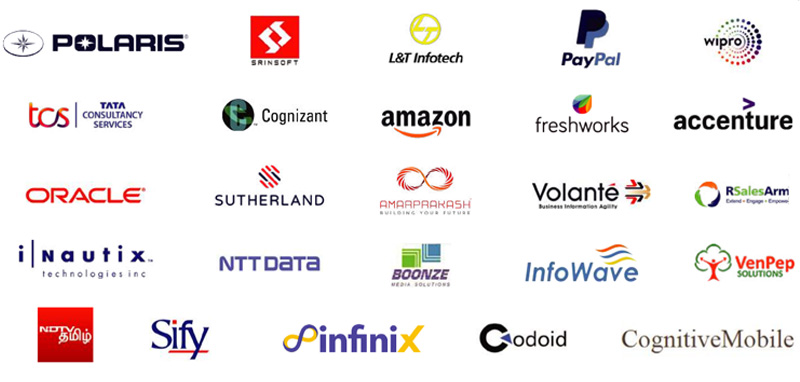 Frequently Asked Question (FAQ) about Software Testing Course in Bangalore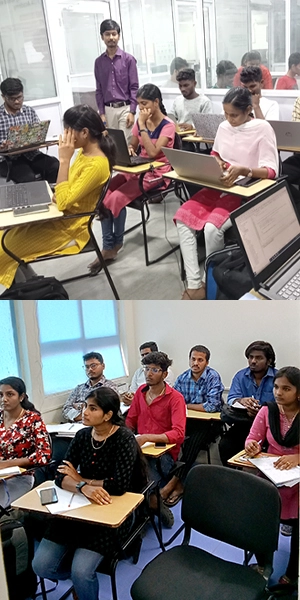 Over the past decade, Software Application Testing has become a ubiquitous part of the SDLC (Software Development Life Cycle). It is because of the emerging technologies such as Artificial Intelligence, IoT, Robotics, and Big Data that are coming into play significantly on a day-to-day basis. Organizations are forced to develop applications or products that cater to these technological advancements. Here, you have to note that a Developer who develops an application shall never be a good tester. As when a Developer begins to test the application shall lack in the aspect of quality. Moreover, the developer tends to have a feeling that what he has developed is almost right and it does not have any defect in it. And so the testing work is allotted to a specific set of professionals who have excelled in it.
Firstly, let us understand what Software Testing is all about. Software Testing is the method of verifying and evaluating the application performance and efficiency. The purpose of performing testing is mainly to minimize the bugs and improve the efficiency of the application. There are different kinds of Software Testing and they are
Integration Testing: This testing is performed to ensure that the components and functions of the Software applications operate properly and together.
Acceptance Testing: This kind of testing is performed to check whether the entire system works as it is meant to be.
Functional Testing: This type of testing is performed to check the function by stimulating the business scenarios and based on the functional requirements. Black-box Testing is the most common type to check a function.
Unit Testing: This test helps in validating every software unit and to check whether the units performed as expected. The unit is the smallest testable peripheral of an application
Performance Testing: This kind of Testing showcases how the software functions under various workloads. For example Load Testing which performed under real-time scenarios to evaluate the performance.
Regression Testing: Identifying whether the new features can break or degrade the functionality.
Usability Testing: This kind of testing is performed to validate how shall the customers can make use of the Web Application or the System to complete the task
Stress Testing: Stress Testing is done to see how much pressure or load that system can bear before it fails.
The main purpose of performing these kinds of testing is to measure the effective performance of an application. It is done to provide satisfaction to the customer. Any customer relies on a product that is defectless and error-free. So, any enterprise needs to perform a Testing process before deploying the products into the marketplace. The Software Testing Training in Bangalore at FITA Academy is a comprehensive training suite that aids the learners to get acquainted with testing concepts and scenarios that are prevalent in the industry. By the end of the Software testing training at FITA Academy, you would have obtained all the skills that are needed for a professional Software Tester.