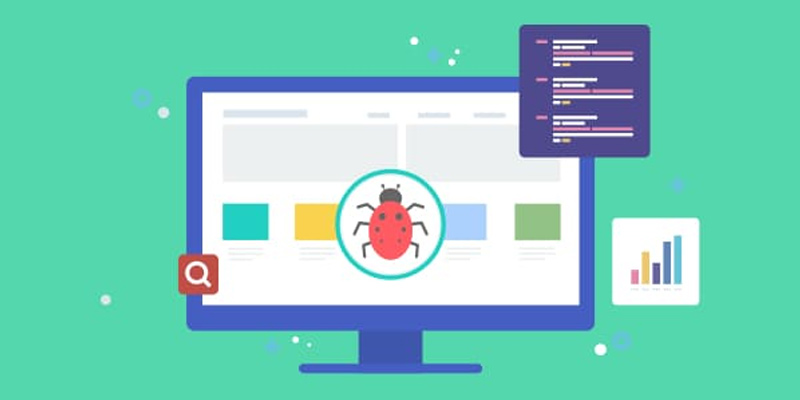 What is software testing?
Software Testing is the method of evaluating the functionality of a software application with the intent to identify whether the developed software meets the predefined requirements or not and to detect defects and ensure that the product is defect-free to produce a quality product.
Principles of Software Testing: 
The principal of software testing plays a vital role while testing the project. The principals are:-
Testing is context-dependent
Absence of error
Early testing
Testing shows the presence of defects
Exhaustive testing impossible
Fundamentals of Database/SQL:-
Software Systems consist of a large amount of data in their background. Those data are stored in various types of databases like MySQL and Oracle at the backend. Aso, there will be a situation when these data are required to be validated. During that time simple/complex SQL queries could be used for checking whether correct data is stored in the backend cases.
Fundamentals of Linux
It necessary that a software tester is required to know Linux commands as most of the software applications are deployed using the Linux commands. The application of software which is developed on Linux commands are as follows
Web-Services
Databases
Application Servers
Knowledge in Test Management Tool:
The important part of Software testing is test Management. Your testing method would fail if the management techniques are not tested properly. The test management is just about how you handle testing related to artifacts.
Experience and understanding of any Defect Tracking Tool:-
 The Two key parts of software testing are:-
Defect Tracking
Defect Life Cycle
Managing the defects properly and tracking those defects in a systematic procedure is a tedious job. Tools that are used in defect tracking are QC, Bugzilla, and Jira.
Understanding of Automation Tool:
The people who hold experience in automation tools have a huge demand in the coming days. To become an "Automation Tester" after two or three years of manual testing then one should learn an automation tool. If you're looking for an automation job, it is always helpful to know any scripted language such as Visual Basic Script, JavaScript, C++, Shell / Perl.
Job Position offered for Software Tester are as follows
The job roles are:
QA Analyst/ Trainee Tester
QA Analyst/Software Tester
QA Analyst
Software Test Engineer
QA Team Coordinator
Test Manager
Senior Test Manager
 Software Tester is the most demanded job at present. Due to the era of Digitalization, various business streams such as Banking, Healthcare, and IT Industries rely on Software Tester for their Software Applications. The Packages offered for this profile is comparatively high. One can also work as Freelancer if they are well-expertise in this field. Also, one can have a steady growth in their career graph if they opt for a career in the Software Testing field since the demand for this profile is going to be increasing more and more in the coming days.