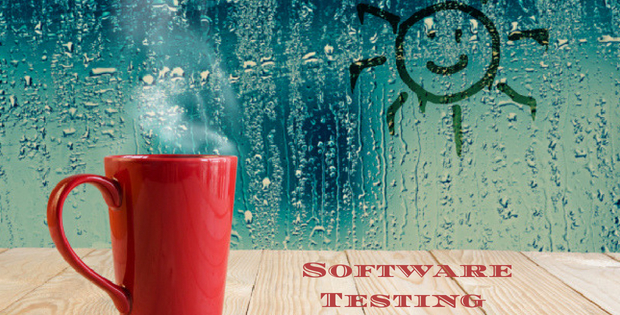 After the developer has built an application it has to be tested to see all the functionalities are working. It has to be an error-free application before launching into production. So it will be tested by manual or automation testers to identify any bugs present and that will be reported back to the developers for a fix. Here take a look into Software Testing and its different types.
Taking Software Testing As A Career
Testing has a wide scope these days. Whatever the language the application is built like in Java,.Net, Python, etc., it has to ultimately come to the testers for testing.  Manual testing was done before but now automation testing has taken over that completely. For automation testing the tools used most are Selenium, which is a very popular open source tool and UFT (Unified Functional Testing) which is an HP Licensed version Tool, SOAPUI, IBM Rational Functional Tester, Test Complete, CodedUI, Tosca, etc.,  These tools make the life of testers easier and the wide variety of reports it offers is very useful in testing and identifying the bugs.
Skills Needed For A Software Tester
For a person to become a software tester following skills are must
Technical Skills
Basic knowledge on SQL Query
Hands-on Linux/Unix Commands
Knowledge and Hands on experience on Testing Tools
Non Technical Skills
Deep understanding on the Business Rules
Time Management and Organization of work
Good Analytical Skills
Good Communication
Great Attitude and Passion towards work
Different Types Of Testing
Most of them are aware of a only functional testing – but there are other specialized forms of testing which are looked upon nowadays: those specialized testing  are performance testing, security testing, ETL testing, etc.,Let us discuss  Software Testing and its different types.
Performance Testing
After the application is free from functional bugs, it has to tested for the number of user load it can withstand and also for its performance. For that several testing are being done on the application like load testing, stress testing, Volume testing, endurance testing, etc.,
Security Testing
The process to find vulnerabilities and security flaws in an application is called security testing. The very common vulnerabilities are SQL Injection and cross-site scripting (XSS). The most common security testing are Vulnerability testing, Security Scanning, and Penetration Testing
ETL Testing
ETL stands for Extract-Transform-Load; it is the testing to mainly transform the data from the source to the data warehouse. Tools used for ETL testing is Informatica, recently Hadoop testing is becoming popular among the people.
Check out the latest updates of Hacking with the guidance of Ethical Hacking course in Chennai.
Myths Around Software Testing
It is a myth that software testers are paid less than the developers but that is not true. The salary packages of software testers are equal to that of the developers.
People who are not smart will go to testing profile. On the contrary, software testers will be having an end to end business knowledge and the stress they are taking will be equal to that of the developers during release to the production.
Want to test your application with simple and easy instructions? This blog on the topic of Software Testing and its different types will help you to solve all your bugs when you test an application.