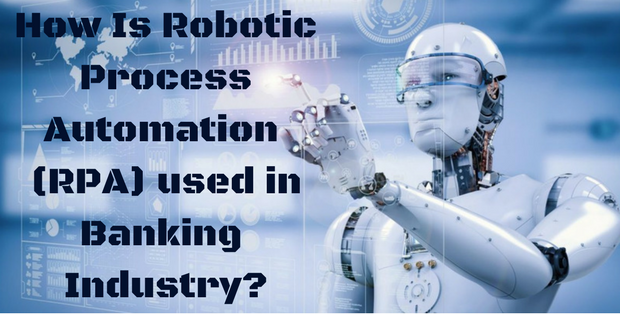 To stay competitive in a rapidly increasing saturated market specifically with the more widespread adoption of the virtual banking. The banking companies had to identify a path to provide the excellent possible user experience to their customers. The great challenge to reduce cost and maximize efficiency when managing the maximum security levels has also increased. The RPA has become an effective tool and the most powerful. Let us discuss How is Robotic Process Automation (RPA) used in Banking Industry?
RPA has dramatically streamlined a various kind of back-office processes which once bogged down the bank workers. By switching most of these boring manual tasks from human to machine, the banks can minimize the requirement for human involvement that has had a very direct impact on everything from the performance and efficiency levels to the staffing problems and expenses.
The below-mentioned processes are suitable for automation in banking industries
Account origination
Account receivable
Account payable
Deposit processing
Mortgage processing
Surrenders
Loan processing
Lapse
Underwriter support
Collections
Customer service
Investment processing
Cheque processing
Employee onboarding and off-boarding
Billing
Service desk
Benefits Of RPA
The robots operate 24/7 for you, at the lowest cost with the highest accuracy. They are able to finish the task by themselves or complete one initiated by a human.
We can add numerous robots on just a click at your business peak hours. This is because the robots are said to be highly scalable.
Also, RPA generates complete audit trails for each and every process to assist you to achieve the process compliance and minimize the business risk.
You can recognize RPA's impact from the day of adoption. You can now see the cost of the processing reduces by 30% to 70%.
AutomationEdge Robotic Process Automation (RPA) Solution Deployments In Banks
AutomationEdge is deployed successfully over 5 top most financial services firms and banks successfully. The use cases range from service desk automation, customer onboarding, employee onboarding, reporting, regulatory compliances, customer service requests, etc. Using this experience, we have determined a structured approach to developing RPA solutions. Hence this experience helps the financial institutions refer an RPA roadmap, choose accurate tools, make a pilot, fix an operating model, run governance, build the right team and evaluate the solution before launching.
Conclusion
The banking companies are facing the demands which are increasing to handle as lean an operation as possible today when also the delivering exceptional client experience at the minimal cost. RPA Training in Chennai makes it possible for the financial institutions to acquire these goals and stay competitive in an environment which is an ever-changing one.