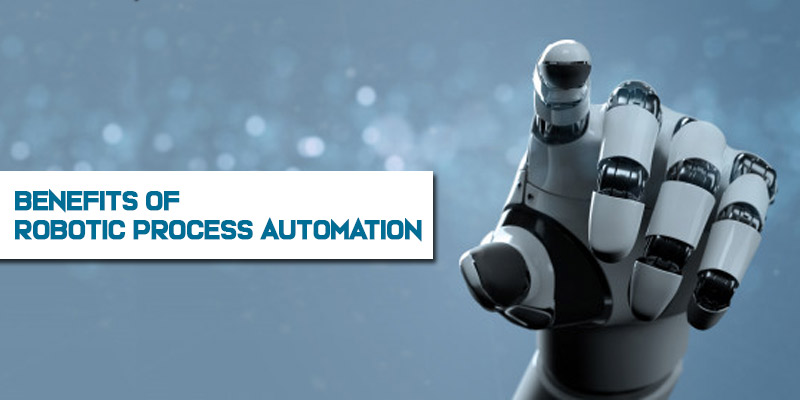 The RPA methods are used in businesses for streamlining the internal processes where the technology and the people are working together in peace, which allows good insight into opportunities and trends for businesses.
Most of the RPA functions work based on rules and regular tasks that need standard inputs. Software robots use different applications, like UIs. If someone needs to implement the automation, it has only a few modifications in it. RPA Training in Bangalore will help you to gain more knowledge about the benefits of RPA.
The benefits of the implementation of RPA software. 
Reduced cost:
Nearly 30% of cost-saving can be achieved, by automation tasks, and also the cost of the software robots is less than a full-time worker.
Improves Customer Experience:
Implementing RPA releases your high value resources , also eliminates human errors which ensures customer satisfaction. Achieving a more excellent quality of work with great efficiency can lead to increased customer/client satisfaction.
Low Operational Risk:
Human errors like lack of knowledge or tiredness are reduced. RPA reduces errors significantly and it provides a lower level of operational risk.
Development of Internal Processes: 
To leverage RPA and Artificial Intelligence, the companies are expected to explain the cleared governance methods, this may allow for faster reporting, and different internal activities.
Does not replace the existing System
Using a virtual workforce, or an RPA bot is one of the biggest benefits, it does not demand to displace the existing systems. RPA helps in leveraging the existing system in a similar way just like a human.
Improved quality:
Develop agreement and compliance
Develop density with standardized methods.
AI and jobs of automation can become more floating and ensure freedom for operators form high-volume ordinary official work. It makes it available for industry to continue to maintain the variations in necessary performance areas like customer service, product development, and finally contribute to the bottom-line of the business.
Some Advantages of RPA is, it may offer a non-invasive choice to IT organization.
Robotic Process Automation is used in many industries like financial services, energy utilities, manufacturing, and telecoms. After a few years, RPA will occupy 40% of global companies that will use RPA to automate work activities. The RPA platform will direct you to a secured career, so start learning RPA Training in Chennai and qualify yourself to become a professional RPA Developer.
Related Blogs:
What Is The Future Of Rpa Developers?
How Much Does An Rpa Developer Earn?