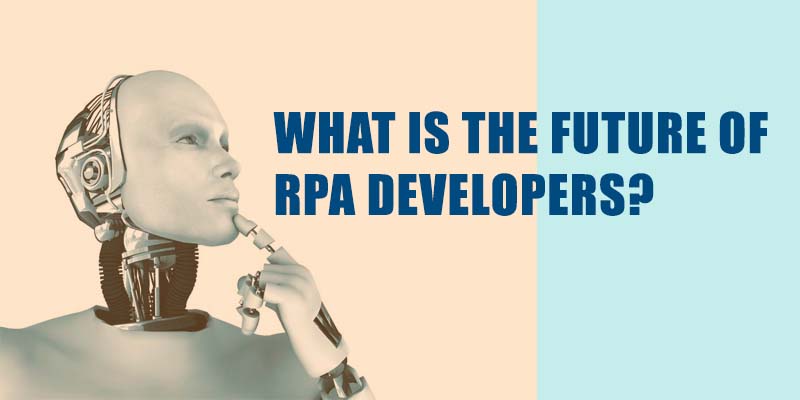 Nowadays every second the world is advancing to the next level in Software and IT industries. One of the salient revolutions in the IT industry is RPA (Robotic Process Automation). Shortly IT industries are expected to earn plentiful due to higher possibilities of adoption of RPA practices in both work implementation and operations.
Robotic Process Automation is mostly focused on the automation process of business industries and computing processes controlled by humans. One of the new techniques is to automate the mundane and repetitive operations utilizing the potential of RPA. In the future, the potential of RPA will increase and there is high feasibility of incorporating various robotics tools in the automated workflow.
What is RPA?
RPA is primarily the strategy of implementing software bots to automate the workflow in various stages of software development. It is used for the operations of the organization and the applications that are used for the process of business. The RPA technology is based on Artificial Intelligence and metaphoric software robots. The software involved in RPA can be used in different sectors like configuring digital data, collection of data, and also used to link the server and websites. Data Analytics Training in Chennai provides practical insights and hands-on training, equipping you with the skills to optimize RPA processes through practical data analytics techniques.
RPA Future Scope
The scope of Robotic Process Automation is enormous and it is going to be the future of IT Automation. So the RPA Course will help you to make a good career in Robotics.
How to Start the RPA Course?
RPA's career prospects are very high with a handsome salary package. The companies are expecting the employers with high skills and good knowledge in RPA Training.
Different tools for RPA Training
RPA is creating huge career opportunities across various fields. RPA has great scope to suit the modern requirements of the business world. If you are thinking of RPA Training in Chennai you can check our page for further details.