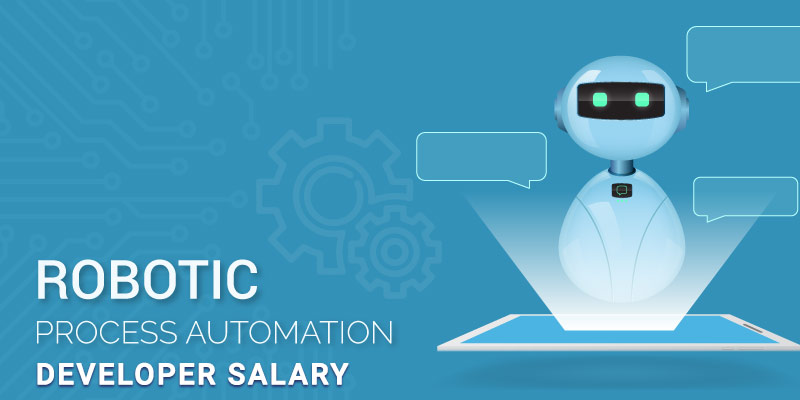 Today the world is constantly talking about automation and its impact on us. To design the automation first we need an RPA developer. In this blog, we'll discuss Job trends, Salary of the RPA Developer.
RPA developers are experienced in the architects of automation tasks. They are working for the companies that are responsible for problem-solving and design the automation based on the need.
When the automation is created and rolled into the production, RPA Developers need to make sure that the created automation is reaching that desired results.
Now let's take a look at the job trends of an RPA Developer in different criteria.
RPA Developer Job Trends
RPA Developer career opportunities will shoot through the roof, both the start-up companies and well-established companies are providing profitable salaries to RPA Developers.
RPA Developers has three main roles in the industry:
Automation Architect
Process Designer
A production Manager.
Process Designer – The responsibility of the Process Designer is getting the current method and observes the changes that happen after executing the feedback during the development or testing phase.
Automation Architect- Using the RPA tools, the Automation Architecture develops the RPA Project to solve real-world problems.
Production Manager- The project is moved into the production, the Production Manager assures that the processes are being triggered and all the exceptions handled.
The salary of an RPA Developer can change on the following parameters.
Roles-Based
Company-Based
Geographically
Let's discuss each one by one. To begin with, salary trends based on Roles
RPA Developer Salary: Roles-Based
Process Designer
RPA Developer also has mainly three roles in the industry, Automation Architect, Production Manager, Process Designer.
Let's discuss the salary you will get based on these roles.
Fresher's/ Candidates with experience of – 0-2 years- INR 600000 to 800000 per year.
Senior Role having experience of 2-6 years-INR 900000 to 1500000 per year.
Automation Architect
Fresher's/Candidate with experience of 0-3 years-INR 1000000 Per year.
A senior role having experience of 3-9 Years-INR 19,55,000 per year.
Production Manager
Fresher's/ Candidate with experience of 0-4 years-INR 701000 per year
Senior having experience of 4-12 years-INR 1800000 per year.
RPA Developer Salary: Company-Based
Major companies hiring for the RPA Developers
UiPath – $71,047
Accenture – $97,631
Zymergen – $50,290
Automation Anywhere – $57,182
Ersnt and Young – $97,631
RPA Developer Salary: Geographically
The salary of an RPA Developer based on Geography
United States – $97,631
India – ₹11,0000
The United Kingdom – £52,500
If you are looking for an interesting career, RPA is creating huge career opportunities across various fields. If you are thinking of RPA Training in Chennai you can check our page for further details. To know more about RPA refer to what is the future of RPA Developers?
Click Here for RPA Interview Questions and Answers