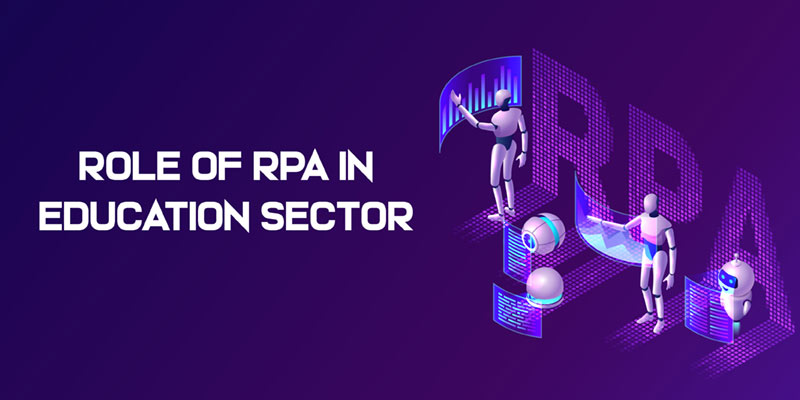 Learning through the digitized way is no longer a choice but a necessity. The power of learning is increased by advanced technologies.
Here, In this blog, we shared how RPA can create a difference in the sector of education. According to Gil-Herrera, R, and Lasso-Rodriguez, in Advanced Human-Robot Interaction for Learning with Robotics Process Automation, suggest that RPA bots can be a useful source to support teaching methods. Are you interested in learning the advanced Human-Robotic Process? Join RPA Training in Bangalore at FITA and learn more about it.
Administration, Assessment, Attendance.
Robotic Process Automation technology can support the staff to minimize the burden of repetitive tasks, such as grading on a report card, marking attendance, IT operations, management of students report, event planning, processing other administrative tasks including payroll, invoices, managing staff attendance.
Chatbot
A chatbot can support to address the doubts of students and staff. With the help of Artificial Intelligence from the past data, it can communicate like a Human to the students and staff.
Improving Students' Performance:
In the absence of teachers in the classroom, RPA can teach the students. Robotic automation can work constantly, and also it can provide qualitative and quantitative ways of training to the students.
Spreading knowledge:
The software and data can be shifted from one system to another system by using the Robot cloning method. Also, It can be remotely shared between branches of institutions, classrooms, and it helps to multiply and spread knowledge.
Lower Cost:
When compared to the mechanical human-robot, it may cost high due to advanced sensor, hardware and mobility functions in it. But, the bots of RPA can stay on any Laptops or Computers and can present the Visual characters, in a stunning visual reality that is generally possible through holographic projection through a secondary device.
Increasing Productivity and Work execution.
This Technology can help the teachers to use their valuable time to create more productive work and result in the maximization of results using RPA technology in education.
Many of the educational institutions are leading towards Robotics Process Automation, which is a great support to the staff, administrators, and students for various academic activities. RPA can reduce human dependency for every ordinary task and increase productivity with less time. Join RPA Training in Chennai at FITA, and learn more about the advanced technology of RPA in the Education Industry.
More Blogs:
What Is The Future Of Rpa Developers?