Content Writing is an art of writing creative and informative content for a variety of mediums such as newspapers, magazines, websites, blogs, social media platforms, etc. With increased internet penetration, writing content for digital platforms is essential for business as well as academic purposes. We live in an information era and anyone seeking information can easily fetch through internet as there are a plethora of websites and blogs loaded with content. But to be listed on top of search results in search engines, content should be original and provide holistic information on the topics surfed by users.
Content Writing Course in Chennai at FITA helps aspiring writers to imbibe the necessary skills from Professional Content Writers and become successful content writers.
Necessity of Content Writing
Websites serve as a communication interface between Businesses and Consumers, explaining the products and services offered by the organization. Modern-day Businesses rely on digital platforms to reach customers at any part of the world to proliferate trade. Good content attracts lots of business and the importance of Content Writing is increasing steadily as plenty of corporations are digitizing their businesses.
Search Engines like Google, Bing, Baidu, and DuckDuckGO are optimizing their algorithms to provide the most accurate information on the topics being searched. To be ranked first in the search results, SEO skills are critical and increases the traffic to websites. Content Writers with good SEO technique and a clear understanding of the business can write excellent content that boosts businesses.
The time is ripe to hone your writing skills and make a career in Content Writing by joining Content Writing Course in Chennai at FITA.
Syllabus
MODULE 1: Fundamentals of Content Writing:
MODULE 2: Grammar Essentials for a Great Content:
MODULE 3: Stages of Content Writing:
MODULE 4: DESIGNING TOOL
SEO Content Writing:
Writing Ad Copies that Convert:
Writing Ad Copies for Google Search Ads:
Landing Page Content:
Web Content Writing:
Blog Content Writing:
Wordpress Setup & Mastering Wordpress:
Email Content Writing:
Technical Writing:
Social Media Content writing:
Press Release:
Article Writing:
Content Publishing & Basic Marketing Techniques
Job Roles in Content Writing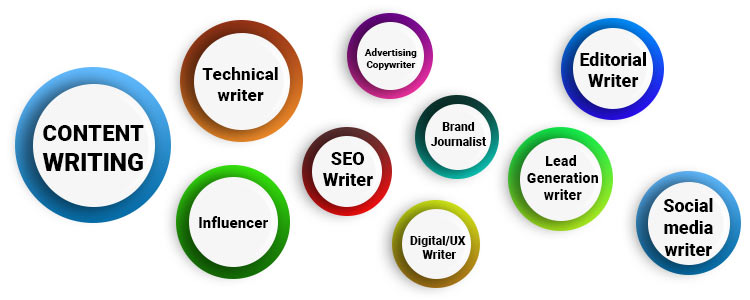 Educational Qualification
Bachelor's Degree in English or Journalism is the basic educational qualification expected for a Content Writer, but any Undergraduate or Postgraduate candidate with excellent communication skills and good command of language are hired for Content Writing.
Non-graduates who are passionate in Content Writing can also become a Content Writer by undergoing a Content Writing Certification Course in Chennai at FITA.
Key Skills
Companies Hiring Content Writers
The above-listed companies are just a few among the ocean of opportunities for Content Writers since Content Writing is set to grow exponentially with every new business launched in the market. Numerous tech-based startups are cropping up in India and candidates with excellent writing skills are in high demand. FITA has more than 600+ tie-ups with a wide range of companies and provides 100 % placement assistance.
An Average Salary of Content Writer with 1-3 years of experience is Rs. 4 Lakhs per year and increases with professional expertise.
How to Become an Effective Content Writer?
Writing engaging content requires a lot of practice and active reading. Anyone can become an effective Content Writer if they are trained to acquire the necessary skills for developing quality content. A Professional Content Writer should be interested to research constantly on multiple topics and understand the subject from varied perspectives.
An Effective Content Writer will have a unique way to express or convey the content, and this originality is one of the most important characteristics sought in a Content Writer. Simplicity is a key aspect of Content Writing since it facilitates readability and thereby keeps the readers engaged in the content.
Professional Content Writer delivers content with authentic facts since it is the responsibility of the Writer to provide correct information to readers. Content Writers should put themselves in the shoes of the readers to validate the purpose of the Content.
Future and Beyond
Content Writing as a Career is set to diversify based on the business requirements of the future since businesses will take the Digital route to market their products and services. Professional Experience in Content Writing can expose you to a variety of writing styles that can motivate individuals to express their thoughts in writing via books, blogs, movie scripts, etc.
Content Writing involves a variety of skills and responsibilities apart from verbal skills and is set to make a footprint in this Digital Era.
Join Content Writing Training in Chennai at FITA to become a certified Content Writer and script your successful future.