Course Highlights and Why learn the Power BI Course in Chennai at FITA Academy?
Skillfully devised Microsoft Power BI Course modules to cater to the current global industry requirements.
Courseware that is developed by the Industry Experts to have a holistic understanding as to how to solve the business problems using the Power BI tools and subsequently how to enhance the operations of the business using it.
Highly-Qualified Power BI Trainers with a decade of experience in the Business Intelligence and Data Analytics platform.
Immersive Power BI Training in Chennai to equip the students with the components of the Power BI, Power BI DAX, Power BI Desktop, and Power BI Q&A.
Engaging and Instructor-led Power BI Training in Chennai at FITA Academy.
Regular Wrap-up of the previous Microsoft Power BI Classes to strengthen and broaden the knowledge of the students.
Technically Well-Equipped Classrooms with Experiential Method of learning of the Microsoft Power BI Course in Chennai.
Professional & Affordable Power BI Training in Chennai at FITA Academy along with certification on the successful completion of the Power BI Course.
Convenient Batch Timings - Weekday, Weekend, & Fast Track Power BI Course in Chennai at FITA Academy.
FITA Academy endows the students with 100% Placement Support for all the eligible students on completing the Power BI Training successfully.
FITA Training Academy has a well-established network connection with above 1500+ enterprises of different scales - small, medium, and large scale companies.
FITA Training Institute bestows the students with the Active Placement Portal and this portal endeavors the students landing in their desired career paths.
Upcoming Batches
| | | | |
| --- | --- | --- | --- |
| 09-02-2023 | Weekdays | Thursday (Monday - Friday) | |
| 11-02-2023 | Weekend | Saturday (Saturday - Sunday) | |
| 13-02-2023 | Weekdays | Monday (Monday - Friday) | |
| 18-02-2023 | Weekend | Saturday (Saturday - Sunday) | |

Classroom Training
Get trained by Industry Experts via Classroom Training at any of the FITA Academy branches near you
Why Wait? Jump Start your Career by taking the Power BI Training in Chennai!
Instructor-Led Live Online Training
Take-up Instructor-led Live Online Training. Get the Recorded Videos of each session.
Travelling is a Constraint? Jump Start your Career by taking the Power BI Course Online!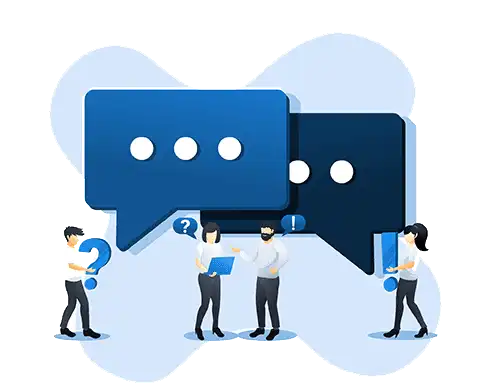 Have Queries? Talk to our Career Counselor
for more Guidance on picking the right Career for you! .
Trainer Profile
FITA Training Institute zealously implements the Experiential method of learning of any technology and tool and practices the same. Power BI Tutors at FITA Academy Trains the students with the proper blend of the (practical+theoretical) concepts of the Power BI tool.
Microsoft Power BI Instructors at FITA Academy educate the students with the current Industry-oriented skill sets.
Microsoft Power BI Mentors at FITA Academy are the Expertise from the Business Intelligence platform.
Power BI Tutors at FITA Academy are the Real-time professionals from the BI domain and they give hands-on training on how to extract actionable insights from multiple and raw data resources.
Power BI Trainers at FITA Academy broadens the knowledge and technical skill sets of the students by providing them an extensive training of the latest practices that are prevalent in the industry.
Power BI Mentors at FITA Academy provide the required one-to-one mentorship to all the students and they give an in-depth training of Power BI tools with complete hands-on learning.
Power BI Mentors at FITA Academy assists and supports the students in the Resume Building process.
Power BI Instructors at FITA Academy enhance the confidence in the students by equipping their knowledge with the required insights on how to handle the interview sessions.
Features
Real-Time Experts as Trainers
At FITA Academy, You will Learn from the Experts from industry who are Passionate in sharing their Knowledge with Learners. Get Personally Mentored by the Experts.
LIVE Project
Get an Opportunity to work in Real-time Projects that will give you a Deep Experience. Showcase your Project Experience & Increase your chance of getting Hired!
Certification
Get Certified by FITA Academy. Also, get Equipped to Clear Global Certifications. 72% FITA Academy Students appear for Global Certifications and 100% of them Clear it.
Affordable Fees
At FITA Academy, Course Fee is not only Affordable, but you have the option to pay it in Installments. Quality Training at an Affordable Price is our Motto.
Flexibility
At FITA Academy, you get Ultimate Flexibility. Classroom or Online Training? Early morning or Late evenings? Weekdays or Weekends? Regular Pace or Fast Track? - Pick whatever suits you the Best.
Placement Support
Tie-up & MOU with more than 1500+ Small & Medium Companies to Support you with Opportunities to Kick-Start & Step-up your Career.
Power BI Certification Training in Chennai
About Power BI Certification Training in Chennai at FITA Academy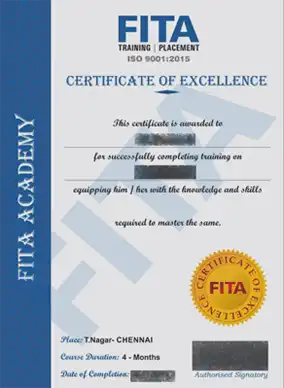 Power BI Certification Training in Chennai
Power BI Course Certification is the authentic accreditation that specifies that the candidate has obtained a comprehensive knowledge of the Power BI tool and its components. With the real-time Data Analytics project experience provided by the end of the Power BI Course, this certificate specifies that the candidate has incorporated the required technical skill sets to work as Power BI professional. Providing this Power BI Course completion certificate Power BI Course along with the resume at the time of the interview aids in prioritizing your profile. Besides, it also opens the door to access a wide range of career options.
Power BI Certification Course in Chennai at FITA Academy imparts the required technical and professional skill sets that are mandatory for a BI professional under the training of the real-time professionals. Microsoft Power BI Course in Chennai at FITA Academy is provided by the working professionals who hold 8+ years of experience in the Business Intelligence platform. In addition to this, our Power BI Mentors at FITA Academy prepares and guides the interested students to clear the global certification exam conducted by MCSA – Microsoft Certified Solution Associate: BI Reporting.
10 benefits of joining Power BI Certification Training in Chennai at FITA Academy
Boost your career prospect-

In today's world, professionals having both technical and managerial skills are always needed to get a better position in the company or industry. You can boost up your prospects by enrolling in this course as it will help you to reach out for higher positions in companies or industries.

Prepare yourself for the future-

As we know, technology is increasing day by day, and new advancements happen every now and then, making our work more accessible than before. So if you want to achieve something in your life in future, then learn this Power BI course in Chennai today as it will prepare you for future.

Learn how to use power tools effectively-

In this modern era, people need to see some great changes in their lives, so they have started using the latest and advanced technologies in order to get more convenient services and products from various industries. In this course, you will learn everything, such as what kind of tool to be used based on the requirement and how to use them effectively. You will also make use of the latest software like Microsoft Power BI, which has become very popular among students and the corporate sectors due to its user-friendly functionality.

Improve business performance-

Businesses are trying to improve their performance by applying various means to enhance their productivity, reduce their production cost, etc. Suppose you want to enhance your business performance through these methods. In that case, it is suggested that you should attend Power BI Training in Chennai, where you will learn all the required knowledge about this particular software, and you can apply it in your business as well.

Get trained with high-quality learning material-

We all know that there is no substitute of proper learning and training, but learning will not be effective without any good amount of support and study materials where you can easily understand the concepts. The same concept applies here, and you can easily acquire the best quality learning from FITA academy. You will surely gain enough information from this Power BI course in Chennai, from real-time examples to practice sessions related to each topic.

Why to Get certified-

As technology has been introduced into almost every field nowadays, including education, business domains, finance, etc., it has been seen that most of the employees have joined colleges and universities for getting a degree in a specific domain and after completing the course they found themselves jobless. Because of this reason, it has made companies look for people who are skilled, knowledgeable, and have mastered the subject.

Build knowledge base-

With an ever-changing work environment and the advancement of technology all around us, keeping abreast with current trends and practices are essential for survival in today's society. People with updated skills are highly sought after by employers across all sectors. This course will help you build your professional portfolio and give you the edge over others when it comes to employment opportunities.

Take advantage-

By learning this course, you will have gained sufficient expertise in Power BI. Not only this, you will be able to take full advantage of its capabilities right from creating dashboards, reports, models, and visualizations. This will definitely prove useful when you start working towards your dream projects.

Enhance skills-

A skill that is relevant in today's world is creating engaging content that can connect with audiences. In this course, we will discuss various strategies to design compelling visuals, infographics with Power BI, and other ways of making data more interesting and meaningful. Moreover, we will also review new features being added in Power BI along with its updates.

Boost confidence-

Confidence plays a crucial role in achieving success in life. If you lack in confidence, then you may face many issues while interacting with peers or superiors in your workplace. In today's competitive environment, it is important to keep yourself motivated, confident, and focused on tasks. Learn how to use Power BI effectively and make sure that you perform better than everyone else with our Power BI Training in Chennai.
So, taking Power BI training in Chennai at the FITA academy is one of the smartest moves you can make if you want to excel in your career or accomplish your aspirations in life. You will learn how to use the product effectively and turn it into a powerful marketing tool that helps organizations increase revenue and profits.
The Microsoft Power BI certification program will help you become an expert in the latest version of Power BI and can be your stepping stone to a career in Business Intelligence. Power BI is the next generation analytics platform for business users, delivering data insights across all devices and engaging interactive visualizations that tell real stories about data. This new certification program helps you validate your skills in this growing area.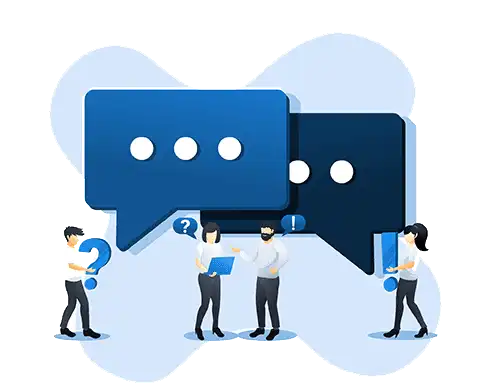 Have Queries? Talk to our Career Counselor
for more Guidance on picking the right Career for you! .
Job Opportunities After Completing Power BI Training in Chennai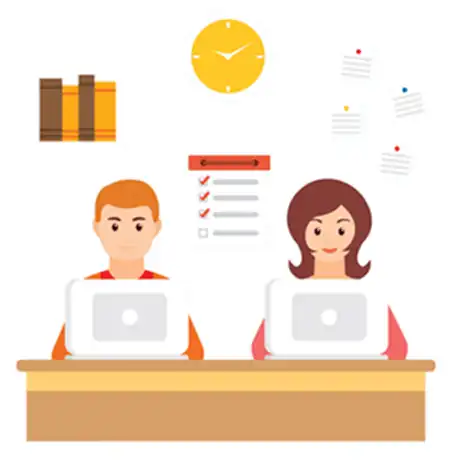 In the real business world, we can almost say that there is a significant upswing towards analyzing the market conditions and making decisions that are suitable and coherent to the current trends. To make insightful and meaningful decisions, a company or a business has to go through a mammoth of data that are structured, unstructured, and semi-structured and thus derive a conclusive decision that adds on the value to the business. For a business, to arrive at a comprehensive decision that caters to the growth of business needs tools and methods that are reliable and rapid. Businesses today can no longer derive useful insights with heaps of data collected on a day-to-day process with help of the conventional methods of analytics.
Microsoft Power BI is one such tool that helps enterprises to make profound business decisions and also fosters the development of a business. According to the current statistics collected in the Business Intelligence field, it is stated that above 18k+ companies use the Power BI tool.
The major reason for a large number of users of the Power BI tool is because it is a user-friendly tool that can connect multiple sources at a nominal cost. Furthermore, it is easy to access, share, and collaborate with the data from anywhere. These are the prime reasons that could have caused a lot of traction among a wide range of businesses.
Based on the reports submitted by Gartner Inc, it is anticipated that the overall market value of Business Intelligence is expected to grow at a total CAGR of 12% by the end of 2024. Some of the top-notch companies that hire Business Intelligence professionals are Dell, Capgemini, IBM, Accenture, Hexaware Technologies, Alliance Global Services, TCS, HCL, Infosys, Amazon, E&Y, and Cognizant. The common job titles that are offered in these companies are Power BI Analysts, Power BI Architect, Power BI Developer, Power BI Data Scientist, Power BI Consultant, and Power BI Manager.
The median salary offered to Power BI Analysts in India is Rs. 3,50,000 to Rs.4,20,000 per annum. Globally, Power BI Analysts earn around $ 62,379 yearly. Power BI Training in Chennai at FITA Academy provides in-depth training of the Power BI tool under real-time professionals. Our Expert Mentors at FITA Academy inculcates the required professional and technical skill sets that are highly demanded in a BI professional in the industry.
If you're looking for a job in the business intelligence field, Power BI Training in Chennai from FITA Academy is a great way to start your journey. Our courses provide you with the skills and knowledge you need to work with Power BI tools and data. After completing our courses, you'll be able to create powerful reports, dashboards, and visualizations with ease.
The rapid growth of business analytics across industries has made this field very lucrative, and many companies are now looking for power users with in-depth knowledge of data analysis tools such as Power BI. Job seekers who have the required skills and are looking for a new challenge can find many interesting openings in fields such as business analysis, data visualization, reporting, and artificial intelligence.
In this Power BI certification program, the learners will be trained in all the aspects of Power BI and its components like DAX formulas, Q&A models, dashboards, reports etc. Here are some  job opportunities in Power BI with key roles and responsibilities:
1. Power BI Analyst: As a Power BI analyst, you will be responsible for developing and implementing Power BI solutions that support the business goals of an organization. You will work with customers to understand their needs and requirements, and then design and build custom reports and dashboards using the Power BI toolset. You will also be responsible for maintaining and troubleshooting existing Power BI implementation.
Roles and responsibilities of Power BI Analyst
Developing and Implementing Power BI Solutions: This is one of the most important part of the role of a power BI analyst. They must have strong knowledge about Power BI tools and their functionalities. Power BI experts play a vital role in any organization.
Understanding Business Requirements: An understanding of how businesses operate and interact and what information they need from each other.

Identifying Data Types & Sources: The Power BI analyst helps the organization to identify various data types, sources and prepare them for use within the reporting system.

Customizing Reports: A strong ability to customize reports to meet client's demands.
Troubleshooting Report Issues: To solve reporting systems or report creation issues.
Maintaining Reporting Systems: Maintain reporting systems by identifying problems and providing solutions.
Interacting With Clients: Communicating effectively with clients to ensure that they receive exactly what they want.
Providing Support For New Features: Provide technical support for new features such as mobile apps and web services.
Updating Knowledge Base: Update knowledge base with the latest updates on Power BI tools and best practices.
Other Related Tasks: Perform other related tasks as assigned by management.
By getting certified from our Power BI Training in Chennai , you will be introduced to the Power BI platform and learn how to create data visualization dashboards and reports. This includes knowledge of important concepts like data models, visualizations, report development, security best practices, and connecting to other data sources.
2. Power BI Designer: As a Power BI designer, you are responsible for designing and building customized reports and dashboards using Power BI tools. You will work closely with analysts and developers to create compelling visualizations that help users make better decisions.
Roles and responsibilities of Power BI Designer
Designing And Building Reports: It is very important skill for this position because they should know how to create good-looking charts and graphs.
Creating Visualization: The main focus of the Power BI designer is to develop interactive visuals using Power BI tools.
Analyzing Data: They have to analyze data before creating visualization.
Working With Developers: They work with developers to integrate Power BI into applications.
Supporting Users: They support user requests and provides feedback on designs.
Documenting Designs: They document all designs so that others can easily access them.
Testing Designs: They test designs to ensure that they look great and perform well.
Collaborating With Others: They collaborate with other team members to produce high-quality results.
Presenting Designs: They present designs to the rest of the team.
Other Responsibilities: Performs other duties as required.
3. Power BI Developer: As a Power BI developer, you are responsible for developing custom code to extend the functionality of Power BI. You will work closely together with designers and analysts to implement your ideas.
Roles and Responsibilities of Power Bi Developer
Extending Power BI Functionality: Your primary job is to build extensions to existing Power BI functions.
Integrating Power BI Into Applications: You will be working with the business to understand their needs and then design an application that integrates Power BI.
Developing Mobile Apps: You will be working on developing mobile apps for iOS and Android devices.
Implementing Analytics Platform: You will be implementing analytics platform in order to provide real-time insights to end-users.
Managing User Access: You will need to manage user access to different parts of the app.
Manage Security: You will manage security settings and permissions for each user account.
Monitoring Performance: You will monitor performance of the app and resolve any issues.
Maintaining Code: You will maintain the codebase and keep it up to date.
Updating Documentation: You will update documentation to reflect changes in the code.
Other Duties: Performs other duties or projects as assigned by management.
The above roles and Responsibilities will give you an idea of the job opportunity for Power BI Developer. Our Power BI course in Chennai will help you to learn the following Power BI tools, which are also referred to as – Power Query, Power Pivot, and Power View.
Student Testimonials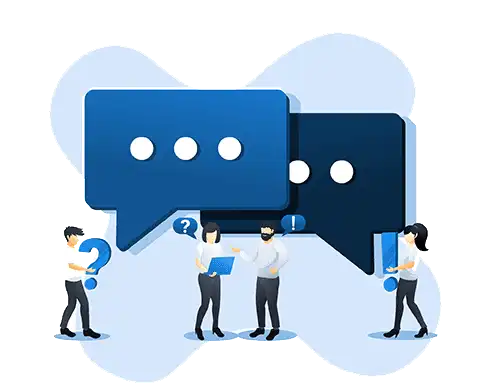 Have Queries? Talk to our Career Counselor
for more Guidance on picking the right Career for you! .
Additional Information of Power BI Training In Chennai
What Is The Power BI Training In Chennai?
Power BI is the tool that aids in the analysis of the data from the data sources and creates the dashboards or reports for an easy understanding of the data. The report or the dashboard has been used on the website or app or as a research report for reference within the organization. Data analysis and business intelligence were supported by many tools, but Power BI is noted with high preference as it is from Microsoft. The data stored in excel with the prescribed format can be used in Power BI for the analysis and arrive at the desired result in multiple formats. The data can be sourced from small storage like an excel sheet or from the big storage like databases or cloud environments. Join the Power BI Training in Chennai at FITA Academy to have a blissful future with potential growth.
Prerequisite For Joining Power BI Training
Power BI is suitable for the candidates who possess experience in database management, candidates with an understanding of the usage of Excel along with the formulas are suitable. No need for prior technical knowledge as the position requires business knowledge and fundamental operations knowledge.
Why Choose FITA Academy?
At FITA Academy we hire faculties with good experience and exposure to the different business atmosphere which is quite helpful in training the students with the required Power BI Training knowledge.
We provide constant support to the students after the training by arranging interviews and providing the tips to clear the interviews.
The training model is totally practical with smaller batch sizes to focus on each student and accord the technical quotient to the students.
The timing of the classes is decided after collecting the convenient timing which suits well for the trainer and students. We make the students feel comfortable with class size and time schedules.
Power BI is suitable for experienced and fresher as it is designed with an in-depth syllabus with an exhaustive methodology.
Different Services Offered By The Power BI
Different types of services offered by the power BI are the Power BI services, power BI services for the desktop, data warehousing with power BI, Visual designs with Power BI, Power BI for the Mobile apps, Power BI for the gateways, Power BI for the embedded technology with other devices, and Power BI visuals for the marketplace. Power BI Training in Chennai harmonizes the students with the knowledge which enlarges the career growth for them.
Benefits Of Learning Power BI
The visual reports are useful to make business decisions quickly.
This enhances the marketing models as the reports are published or shared among a targeted group of people.
Data is available anywhere, as it is cloud-based
Data is changed into visual forms through the built-in visuals or create visuals with custom designs
This tool makes the process of data simple with the power query
Integrate with applications and Microsoft Azure is used along with embedded for the creation of interactive visuals.
A personalized dashboard with customization to enhance the user experience. Power BI Training is the best training for beginners and experienced to pursue a career with high demand in the job industry.
The information is handled securely and the latest information is integrated with the reports.
The memory and the speed are taken care of by the Power BI with embedded technology and this eliminates the concerns with the memory.
The agile methodology and graphical designer tool are used to analyze the data and provide the natural language interface. Technical support is not required to analyze the data. Knowledge of data format and design is enough to do the analysis.
Power BI supports advanced analysis. Cortana and Bot framework from the cloud is used to do the integrated analysis of Power BI.
Future of BI
In the banking domain or finance domain knowledge of Power BI is highly on demand. Data warehousing, business intelligence, and knowledge of the data visualization tool are required for designing the dashboards for the different departments of the banks. Database programming knowledge with analysis tool knowledge is required for writing complex queries using SQL in the database companies. Join the Power BI Training in Chennai at FITA Academy to learn extensively and take up the profession with passion.
In the marketing domain, the knowledge of MS project dynamics with Power BI knowledge is helpful in writing the financial or medical analysis for the blogs. Data scientist, data architect, data analyst, business intelligence architect, Business intelligence manager, Data engineer, consultant, BI Developer, BI analyst, and Business analyst are the wide range of options for career growth after learning the Power BI analysis tool. Power BI Training at FITA Academy will tally your knowledge and practical knowledge which is required for the different job roles.