Course Highlights & Why OET Training in Chennai at FITA?
Expertly designed OET course modules to clear the OET exams easily
Courseware that is curated by Subject-matter Experts with equal emphasis on Reading, Writing, Speaking and Listening skills to match the requirements for OET Exams.
Proficient OET Trainers with more than a decade of experience in the Language and Communication Training
Comprehensive OET Training to enrich your knowledge of the OET Exam patterns and tactics measures to clear the exam
Interactive Instructor-led OET Training session in Chennai at FITA.
Regular Brush-up sessions of the previous classes are provided to strengthen your skills
Smart Classrooms with Blended learning of OET Training in Chennai at FITA
Professional OET Training at an affordable cost with training by expert mentors
Flexible batch timings - Weekend, Weekday & Fast track OET Training in Chennai at FITA
Upcoming Batches
| | | | |
| --- | --- | --- | --- |
| 25-10-2021 | Weekdays | Monday (Monday - Friday) | |
| 28-10-2021 | Weekdays | Thursday (Monday - Friday) | |
| 30-10-2021 | Weekend | Saturday (Saturday - Sunday) | |
| 06-11-2021 | Weekend | Saturday (Saturday - Sunday) | |

Classroom Training
Get trained by Industry Experts via Classroom Training at any of the FITA branches near you
Why Wait? Jump Start your Career by taking the OET Coaching Centre in Chennai!
Instructor-Led Live Online Training
Take-up Instructor-led Live Online Training. Get the Recorded Videos of each session.
Travelling is a Constraint? Jump Start your Career by taking the OET Course Online!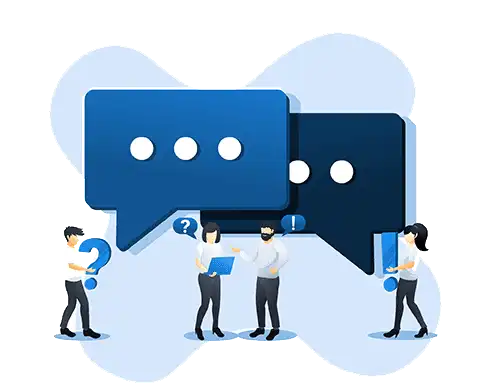 Have Queries? Talk to our Career Counselor
for more Guidance on picking the right Career for you! .
Trainer Profile
FITA Academy fervently trains the students with the right blend of theoretical and practical knowledge required for the chosen skill.
OET Instructors at FITA trains the students with an updated curriculum
OET Trainers in Chennai at FITA have a 10+years of Expertise in Training the students for the OET exams and make them clear it successfully
Proficient OET Trainers at FITA who trains the students efficiently on all the four test modules of the OET exam
OET Trainers at FITA provide exemplary coaching by implementing innovative teaching techniques and conducting informative group discussions
Our Trainers provide the required individual attention to each student and clarify their doubts
OET Trainers also assist you in building your professional resume for the healthcare career
Features
Real-Time Experts as Trainers
At FITA Academy, You will Learn from the Experts from industry who are Passionate in sharing their Knowledge with Learners. Get Personally Mentored by the Experts.
LIVE Project
Get an Opportunity to work in Real-time Projects that will give you a Deep Experience. Showcase your Project Experience & Increase your chance of getting Hired!
Certification
Get Certified by FITA Academy. Also, get Equipped to Clear Global Certifications. 72% FITA Academy Students appear for Global Certifications and 100% of them Clear it.
Affordable Fees
At FITA Academy, Course Fee is not only Affordable, but you have the option to pay it in Installments. Quality Training at an Affordable Price is our Motto.
Flexibility
At FITA Academy, you get Ultimate Flexibility. Classroom or Online Training? Early morning or Late evenings? Weekdays or Weekends? Regular Pace or Fast Track? - Pick whatever suits you the Best.
Placement Support
Tie-up & MOU with more than 1000+ Small & Medium Companies to Support you with Opportunities to Kick-Start & Step-up your Career.
OET Certification Training in Chennai
About OET Certification Training in Chennai at FITA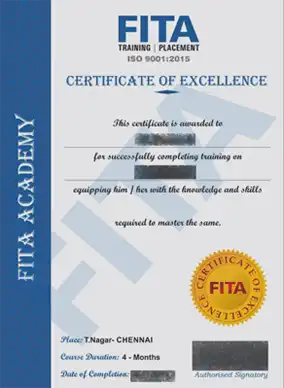 OET Certification Training in Chennai
OET Course Certificate is one of the professional accreditation which demonstrates that the candidate has completed the OET Training successfully at FITA Academy. Also, this certificate states that you have been trained efficiently in all the four test patterns of the OET exam.
Apart from the Course Completion Certification from FITA Academy, earning the certificate of OET after successfully completing the exam is more authentic and helpful for you to pursue your healthcare Career abroad. Our OET Trainers at FITA Academy guide and support you with the required assistance to clear the certification exam with required Grades.
Getting to Know more about the OET Test pattern
The OET Exam concentrates on four major skills and they are Reading, Writing, Listening, Speaking. This exam is more or less similar to the other English proficiency tests. However, this Exam emphasizes on communication skills in a healthcare environment. Below we have jotted down the outline of the OET Exam pattern.
The Listening test has two sub-tests with a total of 42 questions. The questions are generic and it is related to health care interests. Also, you are expected to write the answers in your sheet while listening to the audio records.
Duration: 50 minutes
Part A – Consultation 20-25 minutes
Part B – Presentation 20-25 minutes
Part A – Consultation 
In this part, the candidate listens to a conversation between a healthcare professional and a patient. Here they are asked to take relevant notes under the given headings in the sheet.
Part B – Presentation 
The candidates would listen to health professionals giving a short lecture on health-related topics and they are asked to answer certain questions.
This test is conducted to measure your speed of understanding and how coherently you have answered for the given questions.
Duration 60 minutes.
Part A – 15 Minutes
Part B – 45 Minutes
Part A – 
This session lasts for 15 minutes and candidates are asked to do skim reading for 3-4 short tests and they are asked to complete the paragraph by filling the blank spaces. This test is conducted to assess your speed to scan a text within a given time for multiple texts and synthesize information.
Part B –
This session consists of 45 minutes in total. The candidates are requested to read 2 passages of the common healthcare topics. And they are asked to answer 8-10 MCQ's. This test is conducted to assess the candidate's capacity to read longer texts and how they comprehend it.
Speaking Test
Duration 20 Minutes
This test format is a face-to-face conversation with the interrogator. This session begins with a warm-up session where the interviewer asks you about the professional background. Later, it is followed by 2 Role Plays.
The candidates are given 2-3 minutes for the preparation of each role-play. The Roleplay topic is generally related to the typical conversation between a healthcare professional and a patient. Usually, the Interviewer assigns the role for which you have applied for. For instance, if you are planning to do your nursing career then the role play would be in a conversation between the Nurse and a patient. It is the same for all the other professions as well.
Note: For Veterinary Science the Interrogator will act as the owner of his/her pet animal.
Here they test your fluency, grammar, accuracy, pronunciation, appropriateness of language resources, and understanding ability of a situation.
Writing
Test pattern – Profession Specific
Time Duration – 45 minutes
Here the candidates are asked to write a letter which is related to discharge or transfer of a patient, writing an advice letter to the patients, or prescribing medicines in the pharmacy. The candidates are given some additional notes which should also be included in their letter writing.
Here they check your task fulfillment, cohesion, grammar, presentation, spelling, punctuation, and lexical resources you have used.
Scoring key of the OET Test patterns
In the OET test pattern, there is no overall grade. A candidate will be rewarded grades based on the performance from the lowest to highest grades that is A to E. It is always preferable to get a grade of A or B to pursue your career goals. Given the below table will help you to understand the grading level easily.
| | |
| --- | --- |
| OET Grade | Description of Ability |
| A | Very High-level performance |
| B | High-level performance. The candidates use English with fluency and grammar accuracy. The candidate is adequate for professional needs. |
| C | The level of performance is good. However, it is not acceptable to the range of medical and health council |
| D | The level of performance is moderate and requires improvement. |
| E | The performance level is low. Requires considerable improvement |
In case if the candidate fails to clear any of the test patterns, the candidate is required to take the retest for that specific pattern alone. The candidate is not required to take the complete OET test again just like other English proficiency tests. OET Training in Chennai at FITA provides the necessary exam strategies and training to clear the OET exam with grades of A or B under the mentorship of expert guidance.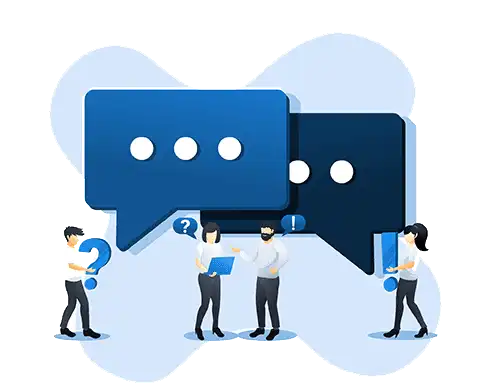 Have Queries? Talk to our Career Counselor
for more Guidance on picking the right Career for you! .
Student Testimonials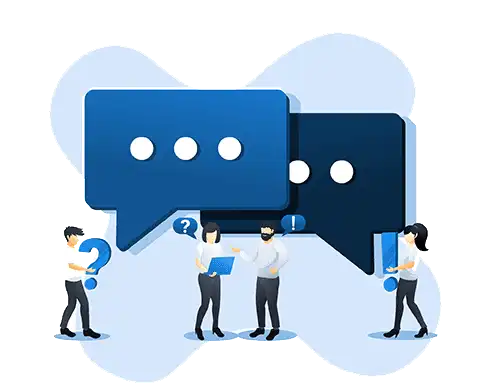 Have Queries? Talk to our Career Counselor
for more Guidance on picking the right Career for you! .
Additional Information
The Occupational English Test (OET) is an international English language test that is predominantly conducted for assessing language proficiency and the communication skills of healthcare professionals. The OET exam scores are widely accepted in countries such as Australia, Singapore, Dubai, New Zealand, Ireland, UK, and Namibia. This course is specifically curated for 12 professions of the Medical Sector and they are Physiotherapy, Dentistry, Dietetics, Occupational Therapy, Medicine, Pharmacy, Nursing, Optometry, Speech Pathology, Podiatry, Radiography, and Veterinary Science. OET exam is conducted primarily for these professionals to test their language fluency for processing their visas, study, and employment registrations and the competence to practice medical professions in the English-speaking country.  OET Training in Chennai at FITA is provided by English Language Experts who assist and guide you to clear the OET exams with good grades in the first attempt itself. 
What will you learn in the OET Training in Chennai at FITA?
At FITA Academy we provide equal emphasis for all the four modules.
Speaking:
Conduct different Role-plays based on your professions such as Nurse, Doctor, Dentist, and Physiotherapist
Developing your overall communication effectiveness
In-depth training on pronunciation, stress, rhythm, intonation, and accent
Gain Accuracy in Grammar
Know-how to apply your professional language to communicate with the patients effectively
Reading:
Regular practice on skimming the passages
Understanding the central theme of a concept/text and summarizing it
Practices to Answer the MCQ's rapidly with the right answers
Training on the General and Repeated questions that commonly appear in every OET Reading test
Listening:
Different methods of note-taking
Training on how to analyze the detailed questions
Numerous Practice test is conducted to improve your listening skills
Writing:
A clear understanding of the guidelines for the Writing test
Able to write a clear and concise medical referral letter
Knowing to use the appropriate vocabulary, with correct punctuation and grammar in sentences
Eligibility Criteria 
The OET is more suitable for professionals such as Nurses, B.Pharm graduates, Doctors, and other Healthcare Professionals who are planning to pursue their careers in the English Speaking countries. At FITA Academy, we give you a holistic training on the OET Exam patterns and we ace you to clear all the modules of the OET with required grades to help you in achieving your professional goals.
Reasons to take a professional OET Training
OET is one of the important English Language proficiency tests that is conducted for healthcare professionals who aspire to pursue their careers in english speaking Countries. The prime purpose of the OET is not only to assess a candidate in terms of vocabulary, speech, grammar, fluency, and accuracy but it is also conducted to test the ability on one's communication skills in a healthcare workplace environment. For instance, generally a patient sees different healthcare professionals for the treatment and decides the best option for him out of the different professionals he has met. Over there understanding the patients requirements in the right context plays a major role in retaining the patients and this is possible only when you have the right language skills.
Having said that poor quality of communication not only leads to failure of retaining patients but also plenty of other complications as well in the aspect of a patient's health. Chances are there were you would have prescribed some measures and the patient would have failed to understand what you have communicated and the patient may take the direct opposite measures. And these things result in chaos and other legal trouble to the organizations.
To overcome these misfortunes the healthcare organizations in the English Speaking countries decided to conduct a standardized Language test for all the healthcare professionals. Thus, OET Exams have significantly aided the government organizations and the healthcare sectors to recruit a candidate who has obtained professional communication skills and knowledge to sustain in an English speaking environment.
You may be good at English but, when it comes to validating your skills and knowledge many people fail to prove their skills. Similarly while taking a OET it has many subtests in it and also at the time of exam you may become more anxious when you are not practiced well. You can easily clear this exam when you step into the right institute. OET Training in Chennai at FITA provides holistic training on all the four modules of the OET exam and thushelp you complete exams successfully with good grades.