Course Highlights and Why Microsoft Azure Training in Chennai at FITA Academy?
Expertly devised Microsoft Azure Course modules to meet with the global industry requirements of the Cloud-Computing platform.
Courseware that is tailored by the Industrial Experts to have an in-depth understanding of the basics of the Microsoft Azure platform, and how to configure and manage Azure infrastructure.
Highly Qualified and Certified Microsoft Azure Trainers who holds an experience of more than a decade on the Cloud Computing platform.
Immersive Microsoft Azure Training to make you equipped with building and deploying the Azure Virtual Machines.
Extensive Instructor-led Microsoft Azure Training in Chennai at FITA Academy.
Regular Recap session of the previous Microsoft Azure Classes to strengthen your technical skills in the Cloud Computing.
Well-equipped Classrooms with Applied Learning of the Microsoft Azure Training in Chennai at FITA Academy.
Professional Microsoft Azure Training at an affordable price with certification on the completion of the Microsoft Azure Course successfully.
Flexible batch timings - Weekend, Weekday & Fast track Microsoft Azure Training in Chennai at FITA Academy.
FITA Academy provides 100% Placement assistance to the eligible students after the successful completion of the Microsoft Azure training.
FITA Academy Institute has tie-ups with more than 1500+ companies ranging from small to large scale companies
FITA Academy has an Active Placement Cell that endeavors the students to land in their dream careers.
Upcoming Batches
| | | | |
| --- | --- | --- | --- |
| 05-10-2023 | Weekdays | Thursday (Monday - Friday) | |
| 07-10-2023 | Weekend | Saturday (Saturday - Sunday) | |
| 09-10-2023 | Weekdays | Monday (Monday - Friday) | |
| 14-10-2023 | Weekend | Saturday (Saturday - Sunday) | |

Classroom Training
Get trained by Industry Experts via Classroom Training at any of the FITA Academy branches near you
Why Wait? Jump Start your Career by taking the Microsoft Azure Training in Chennai!
Instructor-Led Live Online Training
Take-up Instructor-led Live Online Training. Get the Recorded Videos of each session.
Travelling is a Constraint? Jump Start your Career by taking the Microsoft Azure Course Online!
Syllabus
Introduction to Azure to Developers
Microsoft Windows Azure Fundamentals
Developing Windows Azure and Web Services
Developing Microsoft Azure Solutions
Advanced SQL Azure (SQL Database)
Implementing Microsoft Azure Infrastructure Solutions
Windows Azure Solutions with Microsoft Visual Studio 2010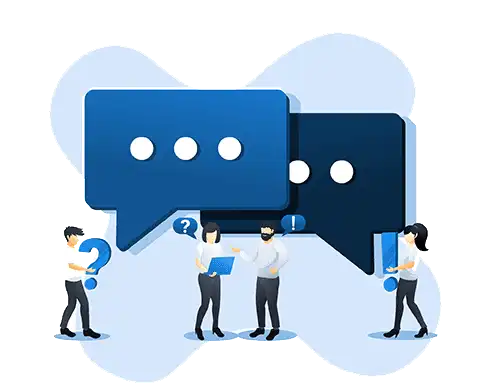 Have Queries? Talk to our Career Counselor
for more Guidance on picking the right Career for you! .
Trainer Profile
We at FITA Academy fervently practice and implement the Experiential method of learning of any tools, technologies, and subjects. Microsoft Azure Trainers at FITA Academy teaches the students with the right blend of (theoretical +practical ) knowledge of the Microsoft cloud platform.
Microsoft Azure Mentors at FITA Academy trains the students with the skillsets that are prevalent in the Cloud-computing industry.
Microsoft Azure Instructors at FITA Academy are the certified experts from the Cloud-computing domain.
Microsoft Azure Mentors at FITA Academy are real-time Azure professionals and they train the students with industry-relevant skillsets.
Microsoft Azure Trainers at FITA Academy enhances the knowledge of the students in the Cloud platform by training them extensively on the recent industry practice and thus prepares them to take the other global certification exams that are offered by Microsoft Azure.
Microsoft Azure Mentors at FITA Academy provides equal individual attention to all the students and they provide in-depth training of the Microsoft Azure Cloud platform with hands-on practices.
Microsoft Azure Instructors at FITA Academy guide and assist the students in their resume building process and they enhance their confidence by equipping their knowledge with valuable insights and handling the interview.
Features
Real-Time Experts as Trainers
At FITA Academy, You will Learn from the Experts from industry who are Passionate in sharing their Knowledge with Learners. Get Personally Mentored by the Experts.
LIVE Project
Get an Opportunity to work in Real-time Projects that will give you a Deep Experience. Showcase your Project Experience & Increase your chance of getting Hired!
Certification
Get Certified by FITA Academy. Also, get Equipped to Clear Global Certifications. 72% FITA Academy Students appear for Global Certifications and 100% of them Clear it.
Affordable Fees
At FITA Academy, Course Fee is not only Affordable, but you have the option to pay it in Installments. Quality Training at an Affordable Price is our Motto.
Flexibility
At FITA Academy, you get Ultimate Flexibility. Classroom or Online Training? Early morning or Late evenings? Weekdays or Weekends? Regular Pace or Fast Track? - Pick whatever suits you the Best.
Placement Support
Tie-up & MOU with more than 1500+ Small & Medium Companies to Support you with Opportunities to Kick-Start & Step-up your Career.
Microsoft Azure Certification Training in Chennai
About Microsoft Azure Certification Training in Chennai at FITA Academy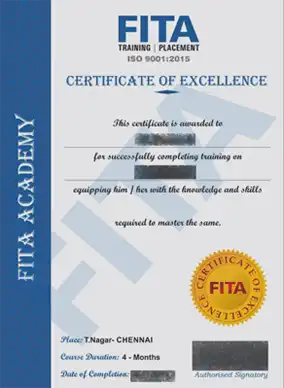 Microsoft Azure Certification Training in Chennai
Microsoft Azure Course Certification is a valid piece of testimony to your accomplishment. This certificate states that the candidate has obtained the required knowledge of the Microsoft Cloud platform and its applications. With a real-time Cloud project experience provided at the end of the Microsoft Azure course, this certification states that the candidate has acquired the necessary skills to work as a Microsoft Cloud Architect. Having this certificate along with your resume helps in prioritizing your profile at the time of the interview, and also it opens the door for a wide range of career opportunities.
Microsoft Azure Certification Course in Chennai at FITA Academy hones the necessary skill sets that are required for a professional Microsoft Cloud Developer under the mentorship of our real-time professionals. Microsoft Azure Training in Chennai at FITA Academy is provided by certified professionals who possess 8+ years of experience in the Cloud -computing platform. Apart from this, Microsoft Azure Trainers at FITA Academy support and guides to clear the global certification exam conducted by Microsoft Azure –
Microsoft Certified Azure – Fundamental Exam AZ-900
Microsoft Certified: Azure Administrator – Associate Exam AZ -103
Microsoft Certified: Azure Developer – Associate Exam AZ 203
Microsoft Certified: Azure Security Engineer – Associate Exam AZ -500
Microsoft Certified: Azure AI Engineer – Associate Exam AI -100
Microsoft Certified: Azure Data Scientist – Associate Exam DP – 100
Microsoft Certified: Azure Data Engineer – Associate Exam DP – 200 and DP – 201
Microsoft Certified Solution Architect – Expert Exams AZ -300 and AZ -301
Microsoft Certified: Azure DevOps Engineer – Expert Exam AZ -400
Earning any of these Microsoft Azure Certifications aids you in accessing the global career opportunities with a handsome package.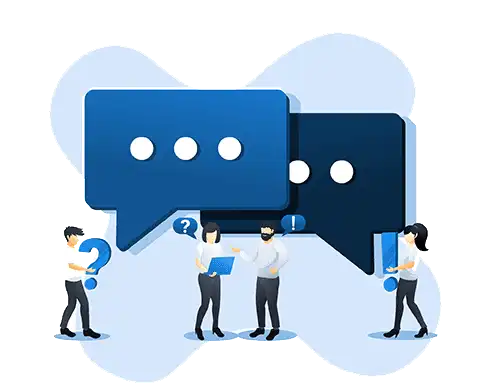 Have Queries? Talk to our Career Counselor
for more Guidance on picking the right Career for you! .
Job Opportunities After Completing Microsoft Windows Azure Training In Chennai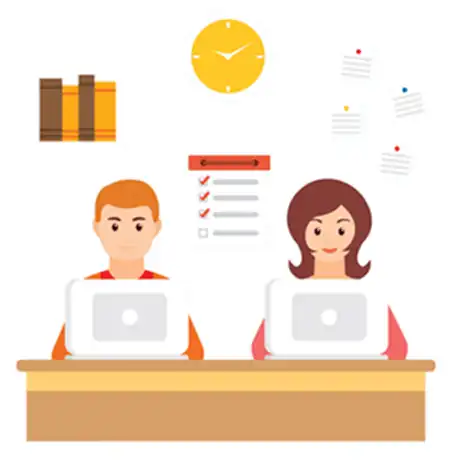 The arena of technology has gone through tremendous changes in the past and it will persist to evolve according to the burgeoning changes. However, one specific area of the technological world has witnessed massive growth and it is indeed the cloud computing domain. Businesses of all ranges from diverse industries namely Education, Healthcare, Medicine, IT, and ITES rely predominantly on the Cloud computing platform for their day-to-day function. And in the Cloud Computing domain, Microsoft Azure has conquered a paramount position among its competitors.
In cohesion with the above statement, according to the recent survey conducted by Microsoft in the Cloud Computing field it is stated that above 1,000+ customers sign up for the Azure platform and more than 3,65,000+ companies are adopting the Microsoft Azure Cloud servicer provider every year. Furthermore, it is mentioned that above 57% of the Fortune 500 companies are using Microsoft Azure and this has significantly increased the overall value of the Microsoft Cloud value by 104% with the annual turnover of $ 6.3 billion last year.
Some of the notable companies that hire Microsoft Azure Certified candidates are TCS, Wipro, Ernst & Young, MindTree, Microsoft, 3M, Infosys, NBC Sports, Citrix, Heineken, UST Global, IBM, etc. The commonly offered job titles in these companies are Microsoft Azure Administrator, Microsoft Azure Developer, Microsoft Azure Architect, and much more. The average earning potential for a fresher Microsoft Azure Administrator in India is Rs. 4,70,000 to Rs. 5,30,000 yearly. Globally, a Microsoft Azure Administrator is paid around $ 112,455 per annum.
This clearly states that the increased migration and adoption of the cloud platform among a wide range of businesses has mandated a lucrative career path for those who opt for the cloud platform. Earning the skillsets and knowledge of the Microsoft skills aid to access career opportunities of a wider range. Microsoft Training in Chennai at FITA Academy imparts the required technical and professional skillsets that mandatory for professionals Microsoft cloud professionals under the guidance of real-time professionals from the cloud industry.
Most organisations around the globe have adopted the cloud computing platform. Cloud experts are in high demand. The IT industry offers many job opportunities and high salaries. Cloud computing is a way to enable on-demand access to computing resources, such as servers, storage, applications and networks. It can also be provisioned quickly and easily. Microsoft Azure courses in Chennai is a great way to get hired in cloud computing. Many industries have adopted cloud computing, including banking, education, and health care. After completing your Azure Training in Chennai, the few most in-demand jobs are:
Cloud Architect 

Azure Engineer 

Azure Application Developer

Azure Cloud operation Engineer

Azure Cloud engineer

Azure App Services 

Azure Database Administrator

Azure Developer 
With this Azure courses in Chennai, you'll learn how the Windows Azure Platform enables companies of all sizes to build applications that scale across any number of devices at any time, anywhere. You'll also explore other open-source technologies such as Java, Ruby on Rails, JBoss, Drupal, Hadoop, and Spring Framework. The skills you'll gain from this training will put you in good stead for future roles as Azure application developer, architect, system engineer,
Learn about various Microsoft technologies, from cloud databases, database web-based development tools mobile technology and the social media platform. This course gives you the skills to develop, design, and implement real-world applications that utilize various Microsoft technologies, including ASP.NET MVC Entity Framework, WCF Services, Silverlight, Visual Studio Premium etc. If you successfully complete the course students will be capable of:
Understand Microsoft.NET framework and its components.

Comprehend core concepts and architecture of Microsoft.Net technologies, including data structures, ADO.NET, XML, Web services, AJAX, SOAP,

JAVA

, WPF and RIA Services.

Evaluate the pros and cons of existing technologies in use.

Effectively demonstrate skill sets required for professional careers in information technology.
Student Testimonials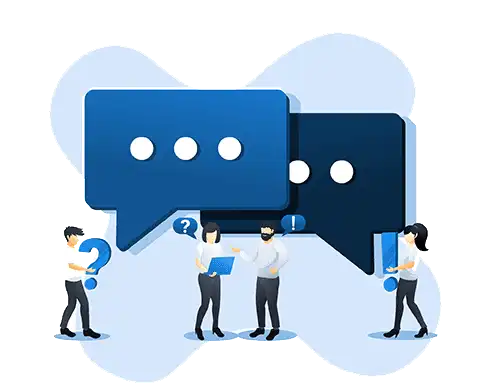 Have Queries? Talk to our Career Counselor
for more Guidance on picking the right Career for you! .
Additional Information
Looking for the best Windows Azure Training in Chennai? FITA Academy is no 1 Best Azure Training Institute in Chennai offering professional training Microsoft certified professionals.
Azure Training in Chennai is on its verge of upsurge due to its demand amidst the various organizations over the world. Its usage has been increased at an enormous rate in recent years and is estimated to reach the heights of the sky shortly.
Microsoft Windows Azure is an advanced cloud computing platform and infrastructure developed by the Microsoft Corporation. This cloud platform is used for building, deploying, and managing applications and services via a global network system managed by Microsoft Datacenters. Azure offers both IaaS and PaaS services and it supports several programming languages, frameworks, tools that include Microsoft and third-party systems and software.
Azure was announced in 2008 and released as Windows Azure in 2010, before being renamed as Microsoft Azure in March 2014. Microsoft divests over 50 Azure services that include Compute, Mobile Service, Biztalk Service, Big Compute, Storage Services, Data Management, Business Analytics, Identity, Messaging, Media Services, CDN, Networking, Integration, Developer, and Management. Enroll yourself at the Microsoft Azure course in Chennai at FITA Academy and get professional training.
FITA Academy offers MS Windows Azure Training in Chennai for developers to learn about cloud application development. It is an important aspect of the overall software development skillset.
Who Can Take Up This Course
This course will be useful for both fresher as well as experienced professionals. Best Azure Training in Chennai will be useful for IT professionals who are looking for a domain change:
Solution architects
QA engineers
Storage administrators
Server engineers
.NET developers
Virtualization engineers
Identity engineers
Security administrators
Why FITA Academy
The trainers at FITA Academy are well experienced and make every concept crystal clear for the students. Here, we practice hands-on experience on almost all the topics to make it easy for students while joining any organization. Microsoft Azure Training in Chennai will get the students their desired job in the leading companies around the world.
We have a separate placement session along with interview commencement for our students. Hence, students will get 100% placement assistance even after course completion. The placement guidance will be given based on the current industrial requirement.
Rated as Best Windows Azure training institute in Chennai
FITA Academy offers practical and real-time oriented MS Azure Training in Chennai by Microsoft Certified professionals as per industry standards. Our training course is suitable for freshers looking for a lucrative career and experienced looking for the switch over. We offer both weekend and weekdays classes to facilitate our students. Once completing our MS Azure training, we offer placement and certification assistance to all our students.
MS Azure Industrial Updates
Advancements with the Azure
MS Azure has a wide range of products for analytics, networking, storage, and computer. The shared environment is helpful for the user to run applications with the public cloud. Azure has a good market all over the world. Around 365,000 new companies are added to the MS Azure every year. Official enfranchisement has been received from the UK government by MS Azure. Learning Azure is the wise choice to roll with the changes in the job industry and exhibit the top positions in the management. Let us see the latest advancements in the Azure product. Join the Azure Training in Chennai at FITA Academy to gain the required guidance to clear the interviews.
API management
The API management of the Azure is updated with some changes which aid for the bug fixing and performance enhancement. The put logger call or the ARM template is used and this is buffered property. The patch service call is used to remove the identity with the managed service. The CORS policy can be applied with all the scopes. For the head or options requests, the request body is left empty. If there is a specification with the open API then only the request body parameter will be present. FITA is the best center for providing the Microsoft Azure Training in Chennai for beginners and experienced professionals.
The CPU usage is increased due to the quota policy and it is fixed now. For the existing APIs in the Azure some times the 404 not found error happens. To fix this problem a new synchronization bug is configured. The REST API call is used to add a user with a pending state. When clicking a confirmation link in an email if the user is a new user then no need to re-input the password. If a revision is created with the PUT API call then the new restrictions are applied. Join the Azure Training and watch the growth in the career.
IoT Challenges
By the year 2020, it is estimated that the growth of the devices will reach around 20 billion. Among the other cloud networks, Azure is the first to initiate the security to the IoT devices. The security checks like configurations missing with the security in the IoT devices, the edge of the cloud, IoT devices are open to which ports, how to act to the encrypted database of SQL, and issues related to the remedy for the security are handled by the azure. Azure provides the solutions to the single view of all the security. This is used for the applications or edge devices. The Azure sphere and the new advancements take care of the security of the IoT with machine learning. Microsoft Azure Training is conducted with the top professionals from the industry to impart quality education to the students at FITA Academy.
Analytics
The Log analytics from Azure uses the query language to retrieve the data and analyze the data from the Azure data explorer. East US, central US, East Asia, West US, and South Central US are the five regions where the analytics are available.
Event-driven Event hubs from Azure
This is the flexible model for programming with spring idioms and already followed best practices. Java apps can be built with the event hub with the help of Azure. Azure technology provides a unique service when compared to other cloud providers. The flexibility, compliance, storage, agility, and security are some of the characteristics which promote the demand for Azure products. To stay ahead of the competition and to provide the best service Azure offers frequent updates to its product. Join the best Azure Training in Chennai at FITA Academy to become a constant learner and expert in the technology.
IPV6 aids for mobile and IoT platforms in Azure
IPV6 is used for customer feedback in cloud applications. IPV6 is used by the developers to get the maximum flexibility and minimum configuration. IPV6 is the load balanced for cloud applications. Let us shed light on the topic that the usage of IPV6 in the mobile and IoT platforms.
The private space of the IPV6 Azure is now connected to the IPV4 or IPV6. IPV6 is used by regulated business owners like government or branded companies.
The applications of the IoT use the IPV6 addresses
The customers with native option can switch over to the IPV6 mobile devices.
The Azure platform offers dedicated connectivity to every customer.
Customers who find difficulty in moving to the IPV4 space can use IPV6.
Dual stack V net aids for the VM to get internet IPV6 connectivity.
Help the Azure customers to have their own IPV6.
Provides flexibility in the deployment of the web application.
Join the MS-Azure course in FITA Academy to take the career to the next level. At FITA Academy the trainers have huge domain experience and every class with FITA Academy is the practically oriented project work for the professional career.
Advancements with the Azure
Microsoft Azure Cloud App Security: This tool is used for securing applications on the cloud and other devices. It can be developed using tools like Visual Studio, C, VB.Net etc. It provides security to your web application by monitoring the code changes at runtime. This feature will help find and fix vulnerabilities that may lead to attacks or intrusions, and it can also help you prevent those attacks from happening.
Microsoft Dynamics 365 Customer Engagement (on-premises):  Many organisations' best choices when looking for a modern CRM solution to get connected with customers. It helps to grow their business through customer engagement and automates their interactions with customers.
Microsoft Azure Machine Learning: The machine learning capability offered by Microsoft Azure Training in Chennai allows data scientists to model complex tasks to learn about patterns in the data rather than explicitly coding them directly into algorithms. As a result, the models tend to perform better and require less time to develop.
Microsoft Azure Site Recovery: If any organisation wants to move its website to another location without interrupting users' access, it needs an option called site recovery.
It is important to find the right course that fits your needs and the experience of the instructor. Microsoft Azure Training in Chennai has a number of authorized training partners who can offer you instructor-led training in locations all over the world.
Microsoft Dynamic Data Masking: Masking is a technique where data should be changed to something acceptable to meet the requirements of regulations and laws. Here, we take the sample as the user name, which should not contain particular characters such as "@" "!", "" etc. It is possible to block out user data to ensure that, even if someone is looking at the data it won't be able to find anything relevant.
Microsoft Azure Application Insights: An API telemetry service that collects various metrics, including request counts, response times, errors, requests per second, etc., in real-time. These metrics offer valuable information about how a system is performing under load, which allows service providers to address problems before they become major issues.
Microsoft Azure Container Service (AKA AKS):  It offers private clouds that allow you to run containers within multiple virtual machines on host computers in the same manner that software runs on physical servers.
Microsoft Azure Cosmos DB Geo Database: A database designed specifically for storing and retrieving large amounts of geo-specific data. It is specially optimised for storing information related to things like address and property details and has been made available as a global service that anyone can use anywhere in the world at no cost.
Microsoft Azure Document DB: A cloud-based document database that allows people to store, share, and search documents, including spreadsheets, presentations, video clips, text files, PDFs, images, and more.
Microsoft Azure Cognitive Services: With the latest technologies, AI has significantly improved, and now we can create chatbots, translate languages, identify objects within pictures, among tons of other valuable features.
Microsoft Azure Databricks: It provides Apache Spark infrastructure for massive computing power to help enterprises analyse big data at scale while collaborating with experts in Hadoop and analytics. It also supports Apache Hive, SQL Server Integration Services, Python, Java, and R programming environments.
Microsoft Azure Event Hub: This is one of the essential services provided by Azure because it enables the creation of systems that gather messages from different sources and send these messages to an event hub – essentially, a distributed message queue.
Microsoft Azure HDInsight: The combination between Hadoop and Azure makes this solution very powerful and efficient when handling big data sets.
FITA Academy offers Azure courses in Chennai that focuses on imparting in-depth knowledge of the Azure platform.
Microsoft Azure Monitor: A service by Microsoft that helps monitor logs or applications running in the cloud.
Microsoft Azure Network Security Group: Protects VMs, network resources, and workloads in your deployment against unwanted traffic, intrusions, and attacks.
Microsoft Azure Pack: Enables organisations to deploy their own custom apps within Windows OS deployments. Azure automation is a way to automate any job that manages hybrid cloud deployments, enabling IT organisations to provision, manage, and consume both public and private cloud resources. 
Microsoft Azure Service Fabric: This platform lets you quickly build and deploy microservices and apps. You can utilise Windows Containers technology that is built into Service Fabric
Microsoft Azure Site Recovery: Automatically replicates data across locations to perform operations even if an area fails.
Microsoft Azure Storage: Provides secure, scalable, and highly redundant online storage solutions. Its advanced services include such tools as a table, blob, Queue you want through various Azure services. You could write PowerShell scripts to install and uninstall software on multiple servers or do any operations that need to be done regularly on a server.
By choosing our Azure courses in Chennai, it covers these basic concepts: cloud services, virtual networks, storage accounts, containers, web apps, Azure Functions.
Microsoft Azure Synapse Analytics: Build flexible BI products with prebuilt components, easy integrations and rich metadata capabilities. Create dashboards visually using PowerBI integrated with Power Query, Excel or Tableau. Additionally, you can enjoy a single sign-on that allows users to access all of their saved data no matter the location they are in or the device they're using.
Microsoft Azure Stream Analytics: Utilise real-time streaming analysis & alerting capabilities to process vast quantities of log data and extract meaningful insights. Enable real-time reporting & alerting based upon specific criteria in the stream data.
Microsoft Azure SQL Database: Besides offering database administration support, this tool also allows you to run queries on tables and retrieve results without loading them into memory first.
Microsoft Azure Virtual Machines: This portal is where you can create virtual machines (VMs) that you will use to spin up instances of other operating systems like Linux, Ubuntu, and CentOS. You could leverage the flexibility offered by Microsoft to customise your VM environment for hosting everything from databases, web services, and development tools.
Microsoft Data Lake Store: Provide a simple interface and a quick start experience for uploading files and exploring the details of those file contents. It provides an easy mechanism for ingesting large amounts of unstructured data. Its fast performance and ease of use support a wide range of open source technologies, including Hadoop HDFS, Apache Flume, Storm, Spark, Kafka, Elasticsearch, Solr, Hive, Pig, Impala, etc.
Microsoft Databricks Studio: An interactive visual workspace that enables developers and analysts to design data pipelines quickly, perform predictive analytics, build powerful AI models, and get up and running quickly. The tool provides one place to store, manage, and analyse data, making it easier to work with massive datasets.
Microsoft Dynamic System Center Operations Manager: Manage IT infrastructure effectively and efficiently with comprehensive monitoring, management, reporting, and troubleshooting capabilities. Ensure business continuity by detecting changes across environments and responding immediately with automated remediation, notification, and escalation.
FITA Academy provides the best Azure Training in Chennai. which includes basic to advanced level and our Azure training is designed to get the placement in MNC companies.
Related Blog: Which Cloud Service Is The Best Aws Or Microsoft Azure?, Three Types of Cloud Computing Services, Top five Jobs in the Software Industry as of this year