Course Highlights & Why Google Ads Online Course at FITA?
FITA's Google Ads PPC Certification Training is delivered by professional experts who have worked extensively in the digital marketing industry for a minimum of 10+ years
Our course is focused on imparting practical training in Google Ads PPC to help the trainees have a complete knowledge of the current market trends and strategies
We have a flexible course structure to adapt to the needs of our diverse candidates; we offer full live instructor led online training as well as classroom training in selected cities.
Our network of recruiters and support experts assists you in your placement, with links in and outside the country
We provide guidance and support for our candidates to win the Google Ads Certification
Our trainers use up-to-date technology to ensure maximum exposure and a working knowledge of Google PPC Ads
To equip the candidates with the latest digital marketing strategies in Google PPC Ads
To ensure that the trainees learn and understand the different Google PPC Ads features like performance assessments, bidding strategies, ranking algorithms, ad placements, enhancing lead generation, increasing conversion rate, SEM (Search Engine Marketing), and PPC (pay per click) campaigns, among others
To impart professional skills and expertise to successfully run, monitor, and develop Google Ads PPC campaigns
To train the students to excel in professional certification courses like the Google Ads Certification
To help the trainees generate and enhance paid online traffic to their websites
To impart working knowledge of the different aspects of Google PPC Ads like conversion rate optimization, pay per click advertising, display advertising, and lead generation

To design and run appealing and effective digital marketing campaigns catered to the needs and tastes of the target audiences with a strategic and competitive edge

To ensure that the trainees have the practical experience and technical know-how to create compelling ads, content and landing pages, and make optimum use of Google Ad networks
To provide the latest search engine marketing strategies in our SEM online course
To train the candidates in assessing and improving their return on investment (ROI) to make profitable and enlightened business decisions
Upcoming Batches
| | | | |
| --- | --- | --- | --- |
| 23-09-2023 | Weekend | Saturday (Saturday - Sunday) | |
| 25-09-2023 | Weekdays | Monday (Monday - Friday) | |
| 28-09-2023 | Weekdays | Thursday (Monday - Friday) | |
| 30-09-2023 | Weekend | Saturday (Saturday - Sunday) | |

Classroom Training
Get trained by Industry Experts via Classroom Training at any of the FITA branches near you
Why Wait? Jump Start your Career by taking the Google Ads PPC Certification Classroom Training!
Instructor-Led Live Online Training
Take-up Instructor-led Live Online Training. Get the Recorded Videos of each session.
Travelling is a Constraint? Jump Start your Career by taking the Google Ads PPC Certification Online Training!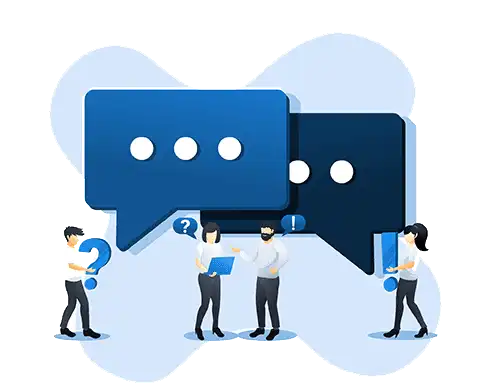 Have Queries? Talk to our Career Counselor
for more Guidance on picking the right Career for you! .
Trainer Profile
FITA's Google Ads Online Training is given by expert professionals with 10+ years of industry experience in the digital marketing and PPC advertising industry
Our mentors have extensive practical experience and have designed and successfully run hundreds of profitable PPC campaigns across several industries
Our trainers are equipped with the latest technologies and cutting edge strategy that help them have an edge over their competitors
Our mentors guide you through the intricacies of PPC advertising and the different functionalities of Google Ads to ensure that you have an expert grasp over the techniques
Our mentors inspire and encourage you to run PPC campaigns and assist you whenever important, to let you have a grasp of the entire process of delivering a successful PPC campaign
Features
Real-Time Experts as Trainers
At FITA Academy, You will Learn from the Experts from industry who are Passionate in sharing their Knowledge with Learners. Get Personally Mentored by the Experts.
LIVE Project
Get an Opportunity to work in Real-time Projects that will give you a Deep Experience. Showcase your Project Experience & Increase your chance of getting Hired!
Certification
Get Certified by FITA Academy. Also, get Equipped to Clear Global Certifications. 72% FITA Academy Students appear for Global Certifications and 100% of them Clear it.
Affordable Fees
At FITA Academy, Course Fee is not only Affordable, but you have the option to pay it in Installments. Quality Training at an Affordable Price is our Motto.
Flexibility
At FITA Academy, you get Ultimate Flexibility. Classroom or Online Training? Early morning or Late evenings? Weekdays or Weekends? Regular Pace or Fast Track? - Pick whatever suits you the Best.
Placement Support
Tie-up & MOU with more than 1500+ Small & Medium Companies to Support you with Opportunities to Kick-Start & Step-up your Career.
Google Ads PPC Certification Training
About Google Ads PPC Certification Online Training at FITA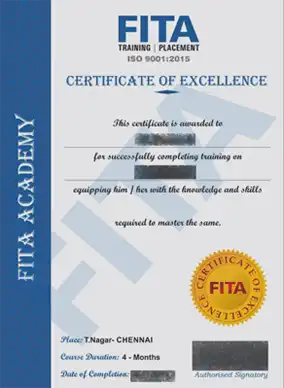 Google Ads PPC Certification Online Training
FITA provides you the Google Ads PPC Certificate upon the successful completion of the training, to serve as a testimonial to your training and knowledge of PPC and digital marketing. Our certificate is recognized by business entities and corporate houses to provide rigorous and practical training in sync with the current business demands and industry practices. This certificate will help you prove your expertise in Google Ads PPC marketing and immensely improve your professional credibility and career prospects.
You can also apply for the Google Ads certification, which is provided by Google Inc. and is globally acknowledged as an assurance of your practical knowledge and skill in the digital marketing PPC industry. Our experts and mentors will help you prepare for the assessment and successfully pass it to significantly improve your professional prospects.
Here are some of the general queries with regard to the Google Ads Certification test. An in-depth knowledge and training is provided in the course by our experienced mentors.
What is Google Ads Certification?
Google Ads Certification is a professional evaluation carried out by Google Inc. to acknowledge the skill and expertise in basic and advanced features of Google Ads. You can get certification in Google Ads Search, Google Ads Display, Google Ads Video and Shopping Ads.
What are the different specializations in Google Ad Certification?
Google Ads Certification is available in Search, Display, Video and Shopping Ads. You can undertake the AdWords Fundamental Exam with one of the aforementioned specializations to be fully certified.
What is the time limit and passing criteria?
The time limit for the Google AdWords Fundamental exam is 120 minutes. For the certification assessment, you need to have a score of above 80% in 75 minutes. If you fail to score 80% or above, you can take the assessment one day later.
What is the examination fee?
The Google Ads Certification Assessment is free of any charge.
What is the validity of the certification?
The Google Ads Certificate remains valid as long as the product area certification remains valid, i.e. for one year.
How can I remain certified?
To remain certified after one year, you have to retake the assessment and score 80% or higher to pass it.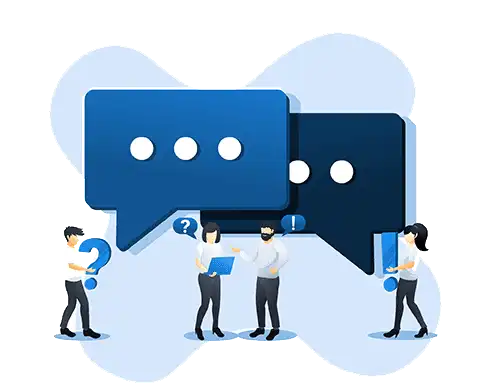 Have Queries? Talk to our Career Counselor
for more Guidance on picking the right Career for you! .
Job Opportunities After Completing Google Ads Training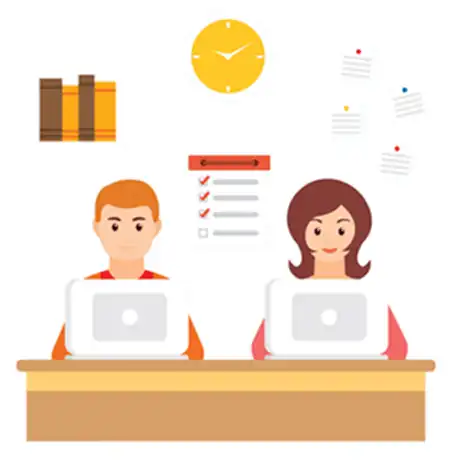 PPC (Pay Per Click) advertising has taken over the digital marketing world soon after it was launched, and has since become the medium of choice for all advertisers and businesses. FITA's Google PPC Certification Training gives our trainees the exposure and technical knowledge to run PPC ad campaigns across different business genres and styles, and with different budget sizes and target audiences. We believe in training candidates who go on to become leading specialists by ensuring that we give them the industry best strategies and digital marketing practices to help them achieve high Returns on Investment and measurable success.
Our training gives you an edge over your competitors in the dynamic and ever-changing world of digital marketing. After the completion of the course you can go on to work as a freelancer for different businesses simultaneously, or become the full-time PPC specialist for a corporate firm. You can also join PPC agencies that take assignments from a wide range of businesses and give you great exposure and a diversified experience. The beginning salary of a Google PPC Ads expert can be anywhere between INR 40,000 to INR 100,000. It depends on the training of the individual, their expertise, experience and credibility. At FITA, our mentors help you ace the different professional certification courses to improve your CV and professional credibility. This goes a great way in enhancing your job profile, job opportunities and monetary returns.
The world of PPC and digital advertising is constantly expanding and evolving, and has enormous potential for well-trained PPC and digital marketing experts who can adapt to dynamic work cultures. You can work in India or settle abroad and diversify your work profile and experience. With the surge in the number of internet users in India, the demand for PPC and digital marketing professionals has seen a surge, and has a massive untapped potential in and outside the country. FITA's Google Ads online course ensures that you have the skills, training and exposure to adapt to the dynamic work environment and make the most of the digital marketing industry and platform.
FITA has a network of recruiters and professionals that assist you in your placement needs according to your aptitude and preferences. You can choose to work across the country or travel abroad, and our network of experts will help you find the best placements with the top packages and the best work environments that ensure growth and job enrichment. Our PPC courses online and offline, not only helps our candidates find exposure and attain global certification and acknowledgment, it also helps them understand and adapt to different work cultures and develop a keen eye for improvement and enhancement of programs, that goes a long way in establishing their importance in an organization.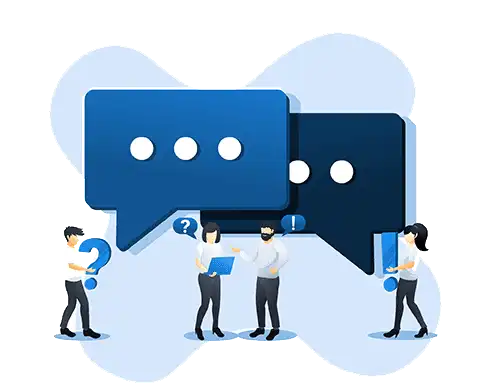 Have Queries? Talk to our Career Counselor
for more Guidance on picking the right Career for you! .
Addition Information
Google Ads, the erstwhile Google Adwords is the leading digital marketing platforms for PPC (Pay Per Click) ad campaigns. Launched in 2000, Google Ads is the most popular digital marketing system across the world that can display ads on its search engine google as well as on non-search engine websites, mobile applications, and videos (through the Google Display Network). Due to the extensive reach of Google and its partner websites, and the PPC model it is based on, Google Ads has become the most sought after marketing platform; with its significantly better RoI (Return on Investment) and easy functionality.
The PPC model is based on the idea that the advertiser pays the publisher whenever an ad is clicked on. This enhances cost-efficiency and helps in better evaluating digital marketing campaigns. To make a successful PPC ad, there are many factors that need in-depth and constant attention; including but not limited to the overall appeal of the display, the connection to the needs and preferences of the target audience, visual impact, easy accessibility, and content strategy. To optimize the cost, Google Ads provides different features like Keyword Planner, Adwords Express, Google Ads Editor, Google Ads Manager Accounts, Reach Planner, Google Academy for Ads, placement targeted advertisements, remarketing, ad extensions, and Google Ads Grants.
At FITA, we understand the effort, skill and expertise that goes into creating, driving, and running a successful Google PPC Ad Campaign. Our online PPC course not only equips you with a working knowledge of the Google PPC Ads platform, but also ensures that you have the strategic foresight and competitive edge to survive and thrive in the highly competitive world of digital marketing. We conduct live and recorded online classes to provide maximum exposure and practical experience to our trainees with the leading professional experts who have worked in the digital marketing industry for more than a decade. We provide SEM (Search Engine Marketing) training online to reach a wide learner base and equip them with the latest tools in PPC advertising.
FITA's Google PPC Certification Training is based on the current market trends and marketing practices, and we use the latest technology in our online and offline classes. We impart training that ensures you can create, run and manage successful PPC digital marketing campaigns, and achieve higher RoI (Return on Investment) with informed and profitable marketing decisions. We focus on providing expertise in the different services provided by Google Ads to design efficient and effective PPC ads, and easily monitor progress to make suitable changes, and find measurable success. Our Google Ads online training introduces you to the nuances of PPC campaigns and Google Ads to design more efficient and profitable campaigns. FITA's Google PPC Certification Training focuses on equipping our trainees with the industry best practices, and ensure that they are in sync with the latest business trends and practices to stay up-to-date in the dynamic world of PPC Advertising.
We also provide guidance to appear for professional certifications like the Google Ads Certificate, to improve credibility and employment prospects. Our instructors help you ace through the different exams and our extensive network of recruiters helps you in your placements. We at FITA pride ourselves on our rigorous training and spectacular results, and are renowned for providing access to the best course content on PPC and digital advertising.