Course Highlights & Why Google Analytics Online Training
FITA's Google Analytics Certification Training is designed in sync with the latest web analytics tools, techniques and strategies
Our course focuses on the practical aspects of Google Analytics and provides maximum exposure in using the different applications in the Software Development Kit
Our training is provided by professional experts with a minimum of 10+ years of training in the web analytics industry
We offer flexibility in the course design and schedule, offering instructor based online training, as well as offline classroom training in a few selected cities
Training is based on providing hands on experience in the various functionalities like tracking website audience according to the different type of content and region, gathering and interpreting user data, and using the Google Analytics for Mobile Apps
We have an efficient network of more than 600 recruiters to assist in your placement requirements
To equip the learners to track and analyze website activity like session duration, better and worse performing content, audience location, progress of digital campaigns, bounce rates, pages per session, conversion rates, and other web statistics
To train the candidates in the use of the specialized features provided by Google Analytics such as funnel visualization, custom visitor segmentation, ecommerce reporting, etc
To ensure that the trainees are confident in working with the latest additions to the Google Analytics and Software Development Kits (SDKs) such as Google Analytics Content Experiments, Cohort Analysis, and Real Time Analytics
To provide the candidates with the means to interpret and use statistical information provided by Google Analytics to improve website performance, user interaction, bounce rate, digital marketing campaigns, and conversion rates
To ensure that the trainees have practical knowledge and experience of using the consumer demographics data for better indexing, website content optimization, developing detailed reports on audience's behavior and reaction to the new changes
To impart the knowledge of Google Analytics, and the industry best strategies used to improve and enhance website performance by the leading professional experts
Our trainers use the latest technology and web analytics strategies to ensure engaging and practical lessons in web analytics
To train the students in using Google Analytics and SDK to improve their Return on Investment and make informed and profitable decisions with a competitive edge
Upcoming Batches
| | | | |
| --- | --- | --- | --- |
| 23-09-2023 | Weekend | Saturday (Saturday - Sunday) | |
| 25-09-2023 | Weekdays | Monday (Monday - Friday) | |
| 28-09-2023 | Weekdays | Thursday (Monday - Friday) | |
| 30-09-2023 | Weekend | Saturday (Saturday - Sunday) | |

Classroom Training
Get trained by Industry Experts via Classroom Training at any of the FITA branches near you
Why Wait? Jump Start your Career by taking the Google Analytics Classroom Training!
Instructor-Led Live Online Training
Take-up Instructor-led Live Online Training. Get the Recorded Videos of each session.
Travelling is a Constraint? Jump Start your Career by taking the Google Analytics Course Online!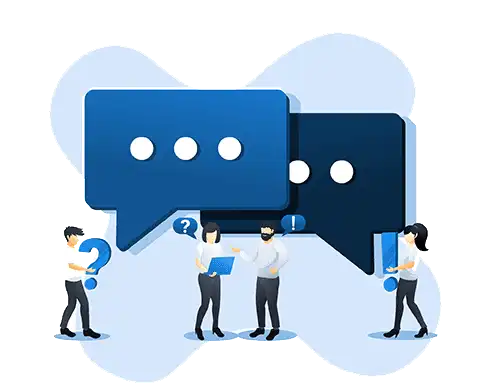 Have Queries? Talk to our Career Counselor
for more Guidance on picking the right Career for you! .
Trainer Profile
FITA's Google Analytics Certification Training is provided by professional experts who have worked in the web analytics industry for a minimum of 10+ years
Our trainers have successfully worked in web analytics for a wide range of business and nonbusiness organizations and have improved the performance of various websites
Our mentors have the latest techniques and knowledge of the world of web analytics, and use industry best practices and strategies to give you a competitive edge
Our trainers expertly guide and mentor you through the intricacies of the different Google Analytics software and help you understand the practical application of the available data to help you get expertise over Google Analytics
Our mentors will inspire and encourage you to take up practical assignments and use different features like funnel visualization and cohort analysis, providing guidance and support wherever necessary
Features
Real-Time Experts as Trainers
At FITA Academy, You will Learn from the Experts from industry who are Passionate in sharing their Knowledge with Learners. Get Personally Mentored by the Experts.
LIVE Project
Get an Opportunity to work in Real-time Projects that will give you a Deep Experience. Showcase your Project Experience & Increase your chance of getting Hired!
Certification
Get Certified by FITA Academy. Also, get Equipped to Clear Global Certifications. 72% FITA Academy Students appear for Global Certifications and 100% of them Clear it.
Affordable Fees
At FITA Academy, Course Fee is not only Affordable, but you have the option to pay it in Installments. Quality Training at an Affordable Price is our Motto.
Flexibility
At FITA Academy, you get Ultimate Flexibility. Classroom or Online Training? Early morning or Late evenings? Weekdays or Weekends? Regular Pace or Fast Track? - Pick whatever suits you the Best.
Placement Support
Tie-up & MOU with more than 1500+ Small & Medium Companies to Support you with Opportunities to Kick-Start & Step-up your Career.
Google Analytics Certification Training
About Google Analytics Online Certification Training at FITA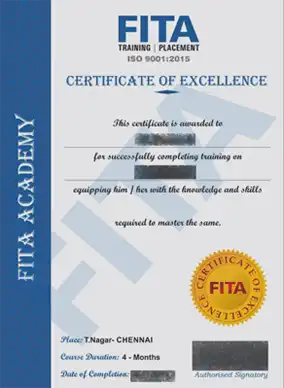 Google Analytics Online Certification Course
FITA Academy gives you the Google Analytics Training Certificate upon the successful completion of the course that serves as a testimony to the skills and expertise you have gained in Google Analytics, and the command you have over web analytics. Our certificate is recognized by business and non business organizations as a confirmation of extensive and rigorous training in Google Analytics, according to the latest demands of the industry with up-to-date techniques and strategies. Our certificate provides you professional credibility, improves your resume and immensely enhances your job opportunities and career prospects; it gives you the competence and recognition to start your career in Google Analytics.
Along with our certificate, you can also apply for the Google Analytics Certification given by Google Inc., formally known as the Google Analytics Individual Qualification Certification, or the GAIQ. GAIQ is globally recognized as an assessment of your professional knowledge and skill in Google Analytics. At FITA our mentors will guide you in your preparation of the GAIQ and help you pass the assessment to improve your professional credibility.
Here are some of the most common queries regarding the GAIQ.
What is GAIQ?
GAIQ stands for Google Analytics Individual Qualification, and is a professional assessment of an individual's skills in Google Analytics. It is conducted by Google Inc. and is globally recognized as an affirmation of your competence in the industry.
What is the examination pattern?
According to the official website, you have 60 minutes for the assessment and 70 questions in the multiple choice pattern. You have to obtain a score of more than 80% to pass the assessment.
Can I reappear for the assessment?
In case you fail to score 80% or higher in the first assessment, you can take another assessment after a period of 7 days, and the criterion remains the same.
What is the examination fee for the Google Analytics Certification?
The assessment for GAIQ is free of all charges.
What is the duration of validity?
The GAIQ is valid for a period of one year, after which it automatically expires and you can no longer mark yourself as certified.
How can I remain certified?
If you want to remain certified, you can reappear for the assessment after the expiration of the previous certificate. You have to again score higher than 80% in the assessment.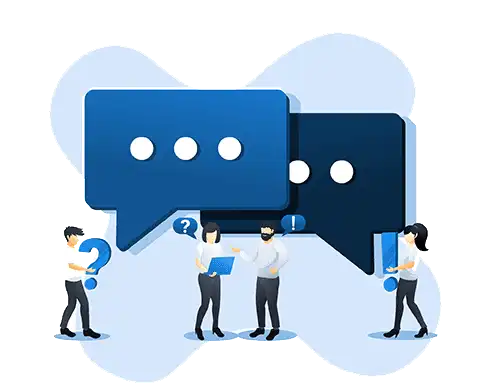 Have Queries? Talk to our Career Counselor
for more Guidance on picking the right Career for you! .
Job Opportunities After Completing Google Analytics Online Course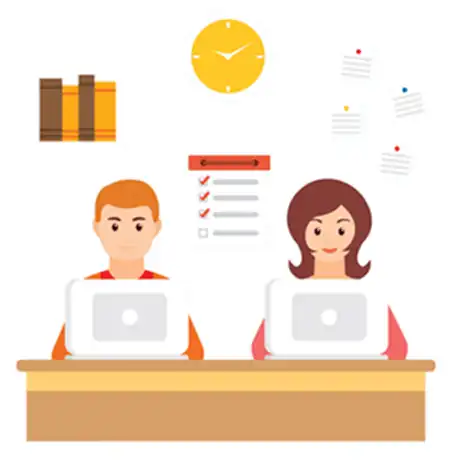 The field of web analysis is growing tremendously, and Google Analytics is the most widely used web analytics tool across the globe. With increasing competition for user traffic amongst websites, the importance of web analytics in generating greater traffic, content optimization, tracking user data and demographics, monitoring online campaigns and making improvements, enhancing bounce rate, increasing conversion rate, and other web analysis features are crucial to the success of any website and all business and non business organizations.
FITA's Google Analytics online training equips you with the knowledge and skills to thrive in the dynamic and competitive world of Google Analytics, which has enormous potential for growth. You can also specialize in other data sciences like big deta, meta data, or data analytics to upgrade yourself to higher positions in corporate entities.
Google Analytics provides immense scope for improvement, specialization and diversification, and with increase in professional experience and improved work quality, you can easily work in the country or overseas in the kind of job profile and work environment you prefer. Generally, freshers work in fields such as Google Analytics Manager, Analyst and Reporter.
A Google Analytics professional without experience can get a starting salary of anywhere between INR 350,000 to INR 500,000 per annum. With significant work experience and professional credibility, you can easily earn a salary of more than INR 1,200,000 per annum. Our Google Analytics training is designed to give you the competitive edge to find the employment you prefer. FITA's network of recruiters assists you in all your placement needs, to help you find the perfect job in your choice of work environment.
Student Testimonials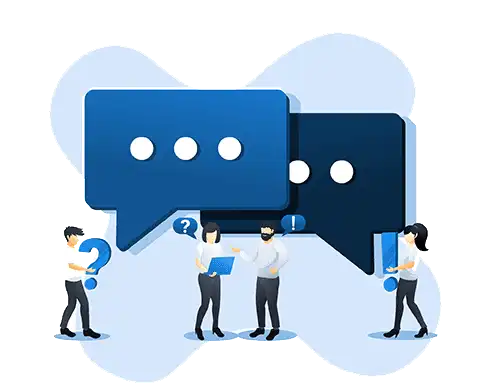 Have Queries? Talk to our Career Counselor
for more Guidance on picking the right Career for you! .
Additional Information
Google Analytics is one of the leading web analytics services, provided by Google. Launched in 2005, Google Analytics is a part of Google Marketing Platform. It tracks and records online traffic and provides statistical information about a website that is used to increase traffic, improve bounce rates, generate higher conversions, understanding audience interaction, and tracking digital campaigns, amongst others. Google Analytics is the most widely used web analytics software in the world, due to its flexibility over different platforms, Windows, Android and iOS. It is also available for mobile apps as Google Analytics for Mobile Apps, which gives it a higher functionality as a majority of online traffic is being generated online for the past two to three years, with the advent of smartphones and high speed internet.
Google Analytics tracks information about the source of the traffic generated, session durations, bounce rates, the number of pages per session, the conversion rate, geographical location of the audience, etc, and this information when analyzed and interpreted can be used to enhance the visibility, functioning and the overall profitability of the website. It can distinguish between the best and the worst performing content on the website, the effect of new content on the time spent on the website or the conversion rate, and the overall appeal of a website to a geographically determined audience. To monitor the progress of online campaigns, Google Analytics can be integrated with Google Ads, which will provide real-time information about the profitability and the number of clicks.
FITA's Google Analytics Training is designed with the express purpose of arming the students with the necessary tools and skills to make the optimum use of Google Analytics in improving the performance of the website. Our Google Analytics online course introduces you to the basic concepts of web analytics, discusses the various functions and functionalities unique to Google Analytics and focuses on rigorous practical training to ensure that our candidates are confident and competent in using the different services offered by Google Analytics. Our course includes an in depth study and work sessions on features like funnel visualization, custom visitor segmentation, and Google ecommerce reporting.
Our Google Analytics course also deals with the old and new additions to the web analytics software developed by Google. The Real-Time Analytics was launched in 2011, and gives real-time information about the visitors that are presently surfing the website. Similarly, Google also launched Google Analytics Content Experiments (formerly Google Website Optimizer), Google Cohort Analysis (which breaks user data into subsets to provide insights into the online behavior of groups) and Google Analytics 360 (gives information on Return on Investment and related market indicators). The Google Analytics Online Course by our mentors will discuss the new versions of Google Analytics that are launched every two to three years with more advanced features and greater functionality, to keep you up-to-date with the latest web analytics strategy and the means to use them to enhance your website performance.
The Google Analytics Online course by our mentors at FITA ensures that you are trained in using the entire collection of SDK (Software Development Kit) provided by Google Analytics. You can learn the advanced web analytics practices and strategies used by expert professionals. We are renowned for providing access to the best content in web analytics and provide maximum exposure to our trainees by encouraging real time sessions and analysis with expert guidance from our mentors and trainers. Our Google Analytics Certification Training is developed by professionals to give you the best training and expertise in Google Analytics and allied web analytics software.