Course Highlights and Why Google Analytics Training in Bangalore at FITA Academy
Introduction to Digital Analytics including learning how Google Analytics works, setting up Google Analytics, and setting up views with filters.
Learning the Google Analytics Interface for understanding the overview reports, sharing reports, setting up dashboards, and shortcuts.
Comprehending the basic reports such as Audience reports, Acquisition reports, and Behavioural reports.
Understanding the basic campaign and conversion tracking process such as custom campaigns, tracking campaigns with the URL builder, measuring business objectives, measuring Google Ads campaigns, etc.
Insights on Data Collection and Processing such as Google Analytics Data Collection, learning about users and sessions, applying configuration settings, creating a measurement plan, etc.
Technical knowledge on creating Analytics account, advanced filters, custom dimensions, custom metrics, and user behavior.
Learning Advanced Analysis tools and techniques.
Attaining proficiency in analyzing Data by Channel, Data by Audience, and Data with Custom reports.
Learning Advanced Marketing like Remarketing and Dynamic Remarketing.
Upcoming Batches
| | | | |
| --- | --- | --- | --- |
| 05-10-2023 | Weekdays | Thursday (Monday - Friday) | |
| 07-10-2023 | Weekend | Saturday (Saturday - Sunday) | |
| 09-10-2023 | Weekdays | Monday (Monday - Friday) | |
| 14-10-2023 | Weekend | Saturday (Saturday - Sunday) | |

Classroom Training
Get trained by Industry Experts via Classroom Training at any of the FITA Academy branches near you
Why Wait? Jump Start your Career by taking the Google Analytics Training in Bangalore!
Instructor-Led Live Online Training
Take-up Instructor-led Live Online Training. Get the Recorded Videos of each session.
Travelling is a Constraint? Jump Start your Career by taking the Google Analytics Online Course!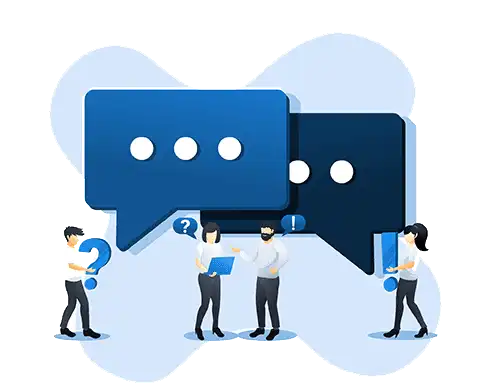 Have Queries? Talk to our Career Counselor
for more Guidance on picking the right Career for you!
Trainer Profile
FITA Academy's Google Analytics trainers are working industry professionals with a maximum experience of 10+ years in their field.
The Google Analytics experts provide career-oriented training according to industry requirements and practices.
Interactive and Informative classes are taken by the Google Analytics tutors.
Skill development programs are also conducted by the trainers to enhance their soft skills.
The trainers have been a part of and led many successful projects in their field.
Features
Real-Time Experts as Trainers
At FITA Academy, You will Learn from the Experts from industry who are Passionate in sharing their Knowledge with Learners. Get Personally Mentored by the Experts.
LIVE Project
Get an Opportunity to work in Real-time Projects that will give you a Deep Experience. Showcase your Project Experience & Increase your chance of getting Hired!
Certification
Get Certified by FITA Academy. Also, get Equipped to Clear Global Certifications. 72% FITA Academy Students appear for Global Certifications and 100% of them Clear it.
Affordable Fees
At FITA Academy, Course Fee is not only Affordable, but you have the option to pay it in Installments. Quality Training at an Affordable Price is our Motto.
Flexibility
At FITA Academy, you get Ultimate Flexibility. Classroom or Online Training? Early morning or Late evenings? Weekdays or Weekends? Regular Pace or Fast Track? - Pick whatever suits you the Best.
Placement Support
Tie-up & MOU with more than 1500+ Small & Medium Companies to Support you with Opportunities to Kick-Start & Step-up your Career.
Google Analytics Certification Course in Bangalore
About Google Analytics Certification Course in Bangalore at FITA Academy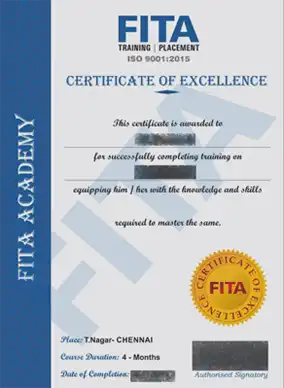 Google Analytics Certification Course in Bangalore
The Google Analytics Certification course provided by FITA Academy will set the foundation and platform for the aspirants to enter the IT field as entry-level Digital Analysts. During the course, they will be taught extensive topics to get familiarised with the processes involved in web traffic measurement. Some of the key concepts they will be getting acquainted with are,
The processes used by a junior data analyst (entry-level data analyst) in their day-to-day work routine.
Learning how to utilize the tools which are required for Data Cleaning, Organizing, Analyzing, and Visualizing.
Learning the Key Analytical tools like Spreadsheets, SQL, Tableau, and R for extracting clear and readable data from the analysis.
Finally, learning to present the data findings in a neat manner through dashboards, presentations, and other visualization platforms.
The Certification course also involves training to face the placement in a more professional way. The training includes resume building support, mock interviews, mock discussions, working with real-time projects, and so on. We also support you in your placement by sharing all the necessary job details with you.
FITA Academy's Google Analytics Course in Bangalore will guide you predominantly to get the best career in the Analytics field.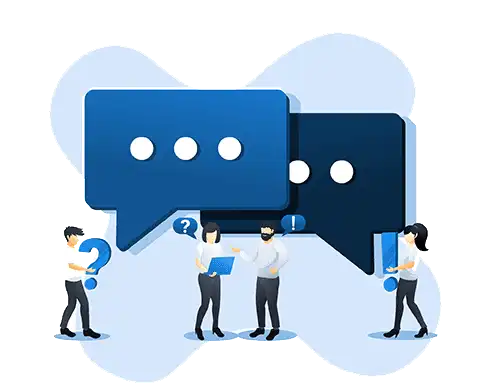 Have Queries? Talk to our Career Counselor
for more Guidance on picking the right Career for you!
Job Opportunities After Completing Google Analytics Training in Bangalore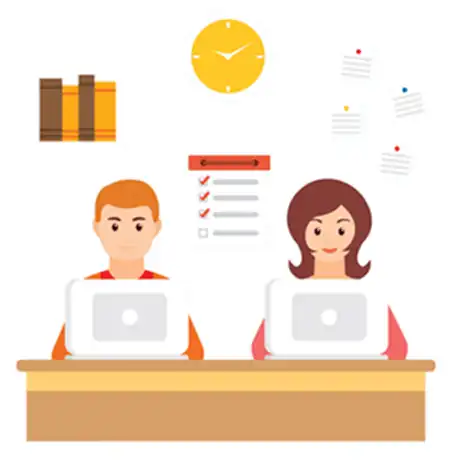 Anything related to Google is promising and productive. Likewise, the Google Analytics tool, the website traffic analyzer performs well and is good in the arena of Digital Marketing. As all businesses across the world utilize the world wide web to promote and sell their products and services, digital marketing has become inevitable in our current trend. But not all businesses see the success they are wishing for in the digital world. They fail without even knowing the reason. To help such people, Google has introduced the Web Analytics tool to measure the performance of the websites in engaging traffic as well as in making conversions. For the same reason, Web Analysts or Data Analysts are in huge demand by Digital Marketing Agencies, IT Corporates, and E-Commerce Industry. Aspirants can confidently choose their career in Google Analytics because the field is already flourishing and will continue to boom in the near future. All the aspirants need to have is competent skills and passion to learn the ever-changing technology and be updated with the changes happening in the industry.
Some of the skills the Web Analysts need to have been,
Business sense and reasoning sense
Good Communication skills
Problem-Solving skills
Digital Marketing skills
Excel Knowledge
Database Knowledge
Handling the Web Analytics tools
Out of box thinking
As we saw the skills needed for the Web Analyst/Data Analyst Role, let us find out the job profiles available for the certified Google Analysts.
Data Analyst
Web Analyst
Quantitative Analyst
Data Analytics Consultant
Operations Analyst
Marketing Analyst
Project Manager
IT System Analyst
Coming to remuneration of Web Analysts in India, an Entry-level analyst earns around Rs. 2,50,000 per annum. The Mid-level professionals earn around Rs. 3,60,000 per annum. Experienced professionals earn more than 6 lakh per annum.
Join FITA Academy's Google Analytics Training in Bangalore to achieve all the necessary and in-demand skills and be an Analytics expert shaping the growth of your business.
Student Testimonials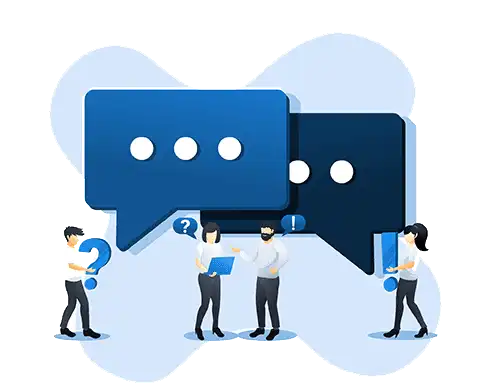 Have Queries? Talk to our Career Counselor
for more Guidance on picking the right Career for you!
Additional Information
Google Analytics
Google Analytics is a Web Analysis tool that can be implemented in our websites to measure our website performance, number of unique visitors, conversion rate and also helps in creating customized dashboards and precise reports to boost our website performance.
What Does Google Analytics Do?
The Google Analytics tool performs more than we could imagine. Right from collecting information about our visitors to informing about us the insights on our website's performance and providing collective data on the number of unique visitors, etc there is nothing this web analytics tool cannot do.
Join the Google Analytics Training in Bangalore at FITA Academy and enhance your analytical skills to meet the industry's requirements.
Some of the important metrics that this web analytics provides us are,
Social media metrics (Which one of our social media channels drives traffic to our website)
Whether our website is mobile-friendly
Where does a visitor come from
Where does a visitor go after leaving our website
Helps us to determine the conversion rates
Number of users signing up for our services
Helps us to improve our website's loading time by pointing out our inefficiencies in our website's design and coding
Why should we use Google Analytics?
We essentially need Google Analytics to understand the Customer Value Journey that is from their first visit to our website till their last. It is important to understand the Customer Value Journey because we need to know how our website performs in acquiring leads till converting them as sales. The Customer Value Journey involves the process of visiting our website, engaging with our website, and finally becoming our customers.
The Customer Value Journey has three stages.
Acquisition: This stage involves tailoring our website to best cater to our potential customers and acquire them as leads.
Behaviours: This stage is about making people engage with our website through our marketing strategies.
Conversion: This stage requires effort from us to actually convert the leads to paying customers through our website.
These three metrics are the vital factors that constitute the sales funnel. Google Analytics extensively helps in giving reports on all these three metrics and aid us in understanding the performance of our website in a more effective way.
The Google Analytics Course in Bangalore will impart the necessary skills and expertise, for students to achieve excellence in handling the Google Analytics tool.
What are the main components of the Google Analytics Platform?
The Google Analytics platform works on four main factors which are Collection, Configuration, Processing, and Reporting.
Collection: Collects all the data when users interact with the website.
Configuration: This allows us to manage Data Processing.
Processing: Processes both the user-interaction data and the configuration data.
Reporting: Allow us access to all the processed Data.
Essential features of Google Analytics
Traffic Reporting: Basically the Google Analytics tool is a traffic reporter. In this sense, it reports the number of unique visitors per day. Unique visitors are nothing but the new people who visit our websites each day.
Conversion Tracking: The Google Analytics tool reports each conversion that is happening on our website. A conversion doesn't necessarily mean a sale, even a newsletter submission form, signing up for our demo videos, a phone call to know about our services all means a form of conversion in web analytics. The Google Analytics tool reports all these conversions in a precise and definite way.
Keyword Referrals: The web analytics tool even informs us of the keywords that the visitors used to find us which will majorly help us in forming our SEO strategies.
Third Party Referrals: This feature helps us to know the third party websites that we have been linked to and also which third-party website has been sending us traffic.
Custom Dashboards: Google Analytics tool enables us to create a custom dashboard according to our convenience. Let it be any metrics that we want to include in the dashboard, the Google Analytics tool allows it. For example, if we want to add the social media metrics, number of unique visitors per month, conversion rate percentage, number of signups, etc the tool allows it.
So these are the major features of the Google Analytics tool.
Benefits of using the Google Analytics tool
Tracks Online Traffic – We can track any kind of online traffic using the Google Analytics tool. It is also capable of segregating the traffic according to its primary source.
Understands User Behaviour – We can understand our users' behavior when they are navigating our website. For example, we can know on which page they are spending their most time on, which page leads in sales conversion, etc.
Offline to Online Trafficking – The Web Analytics tool also performs well in measuring our offline campaigns. It means how well our offline campaigns are performing in bringing in visitors to our website and converting them to a sale.
Data Reports and Customization – As we have seen before, the tool gives extensive reports on various metrics and also allows us to have customized dashboards.
Improve Online Advertising with Marketing Analytics – As the tool provides us precise data reports it will be easy for us to know where we should engage our focus more.
Improve Search Engine Optimization and Content Marketing – When we implement the Google Analytics tool in our website we can easily optimize our Search Engine Marketing techniques and also optimize our content to make our website perform well.
Google Analytics Conversion tracking – The Analytics tool helps majorly in conversion by providing us the necessary data reports and the clarity on which section of our website needs optimization.
The other benefits include finding our target audience, cost-effectiveness, improving website performance, getting started is easy, new ideas for business, and boosts the e-commerce performance.
The Google Analytics Classes in Bangalore will help you in learning and understanding the tool comprehensively and make you a proficient Data or Web Analyst in your field.