Course Highlights & Why MERN Stack Training in Pune at FITA Academy?
Discover the principles of the MERN Stack, including what it is and why you would want to utilise it.
Learn how to install and set up the required tools and libraries.
Use MongoDB to build your database and get to know its features.
Learn about the different functions that may be achieved with REST APIs.
Work with a MongoDB database to learn to perform CRUD operations.
Write JavaScript with the Express.JS Framework to develop your skills.
Use the HTML templating language Jade Templating for the Node application's file management.
Information about Server-side Rendering, Redux, Babel, WebPack, Mock API Server, Axios, SASS Overview, Routing, Express Intro, etc.
Understanding the principles of React, including React, Functional Components, Data, State Components, Child Components, React Lifecycle, React Routing, Forms, Uncontrolled Elements, and Performance Optimisation with 16.8.
Upcoming Batches
| | | | |
| --- | --- | --- | --- |
| 23-09-2023 | Weekend | Saturday (Saturday - Sunday) | |
| 25-09-2023 | Weekdays | Monday (Monday - Friday) | |
| 28-09-2023 | Weekdays | Thursday (Monday - Friday) | |
| 30-09-2023 | Weekend | Saturday (Saturday - Sunday) | |

Classroom Training
Get trained by Industry Experts via Classroom Training at any of the FITA Academy branches near you
Why Wait? Jump Start your Career by taking MERN Stack Training in Pune!
Instructor-Led Live Online Training
Take-up Instructor-led Live Online Training. Get the Recorded Videos of each session.
Travelling is a Constraint? Jump Start your Career by taking the MERN Stack Online Course!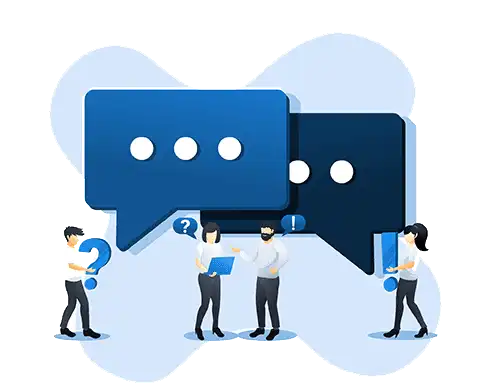 Have Queries? Talk to our Career Counselor
for more Guidance on picking the right Career for you!
Trainer Profile
The FITA Academy's instructors for the MERN Stack course in Pune are working corporate experts with more than 10+ years of practical experience using the MERN Stack JavaScript framework.
Delivering real-world projects with a wholly practical approach and considering student input
FITA Academy's MERN Stack Training in Pune trainers are industry experts in all four MERN Stack technologies—MongoDB, Express, React, and Node.Js.
The MERN Stack training in Pune at FITA Academy's trainers are deeply acquainted with this JavaScript framework due to their close collaboration when creating dynamic and spectacular websites and web apps.
Our expert trainers will update assignments frequently and provide tailored assistance for each student's queries.
Features
Real-Time Experts as Trainers
At FITA Academy, You will Learn from the Experts from industry who are Passionate in sharing their Knowledge with Learners. Get Personally Mentored by the Experts.
LIVE Project
Get an Opportunity to work in Real-time Projects that will give you a Deep Experience. Showcase your Project Experience & Increase your chance of getting Hired!
Certification
Get Certified by FITA Academy. Also, get Equipped to Clear Global Certifications. 72% FITA Academy Students appear for Global Certifications and 100% of them Clear it.
Affordable Fees
At FITA Academy, Course Fee is not only Affordable, but you have the option to pay it in Installments. Quality Training at an Affordable Price is our Motto.
Flexibility
At FITA Academy, you get Ultimate Flexibility. Classroom or Online Training? Early morning or Late evenings? Weekdays or Weekends? Regular Pace or Fast Track? - Pick whatever suits you the Best.
Placement Support
Tie-up & MOU with more than 1500+ Small & Medium Companies to Support you with Opportunities to Kick-Start & Step-up your Career.
MERN Stack Certification Course in Pune
About MERN Stack Certification Course in Pune at FITA Academy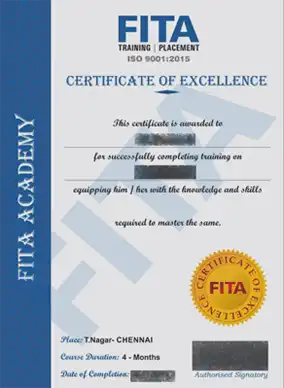 MERN Stack Certification Course in Pune
FITA Academy offers the MERN Stack Course in Pune Certification. Developers should use the MERN Stack if they wish to get to know it and use it to build useful apps. The course also covers building a basic web application and the principles of MERN, JavaScript, React, and Redux. Students will have a working understanding of the platform and be able to develop their own MERN Stack apps after completing this course.
In this MERN Stack Developer course in Pune, you will learn everything there is to know about the most modern development platform and how to use it effectively. Our knowledgeable instructors will teach you everything, including installing and configuring MERN stack components and using them to build apps. After taking one of our courses, you can be confident that you'll have a thorough understanding of the MERN stack and the abilities required to use it efficiently. You can count on them to be fun, engaging, and instructive.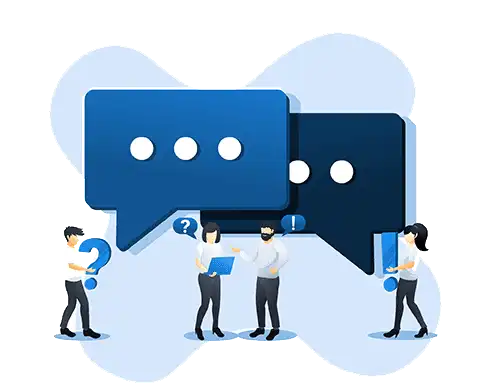 Have Queries? Talk to our Career Counselor
for more Guidance on picking the right Career for you!
Job Opportunities After Completing MERN Stack Training in Pune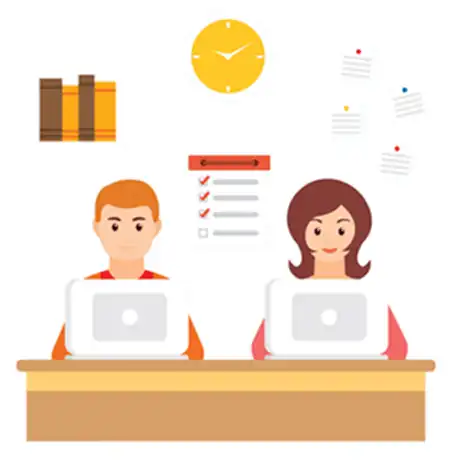 The well-known technologies are MongoDB, Express, React, and Node.js, each with a specific purpose in creating practical and efficient business websites. They are combined into the MERN Stack Course framework. MongoDB is the name of the No-SQL database that is used to store application data. Express is a Node.Js web framework that enables developers to write back-end applications and APIs. React is a client-side JavaScript framework for developing front-end code and user interface designs.
The MERN Stack framework uses a JavaScript Runtime Environment as its final Node.Js component to allow developers to run their code on the server. MERN Stack, a full-stack JavaScript web development framework, provides developers with the tools they need to create websites using a single programming language successfully.
Making the front-end, the back-end, and a database for storing MERN Stack is currently in high demand since it only employs one programming language, JavaScript. It is a full-stack framework that includes all the necessary frameworks for each purpose. The MERN Stack framework has several advantages when used. The fact that only one Runtime Environment, obviously, JS, must be installed and only one programming language must be utilised is among the benefits that make it cost-effective.
Additionally, it follows SEO-recommended practices. It has been demonstrated that several search engines, like Google, Yahoo, and others, can easily read websites built using MERN Stack. Third, the performance has improved. Fourth, it improves security; fifth, it has a short turn-around time, making it possible to construct websites more quickly than it usually takes days or months.
Graduates of the MERN Stack certification programmes can get a lot of opportunities to choose from, such as Full Stack Developer, MERN Stack Developer, Software Developer (MERN Stack), and many others. These companies hire these professionals in India, along with LinkedIn, Google, Amazon, Book My Show, and others. Finally, let's discuss the pay for these specialists in India. The starting salary for a MERN stack developer is roughly Rs. 5,50,000. Mid-level professionals make roughly Rs. 8,07,000 per year. An experienced professional's annual salary is roughly Rs. 1,800,000. To learn more about the MERN Stack Framework and perhaps get a deeper understanding of the framework, enrol in FITA Academy, one of the best MERN Stack Courses in Pune, at a fair price. FITA Academy provides certification training.
Student Testimonials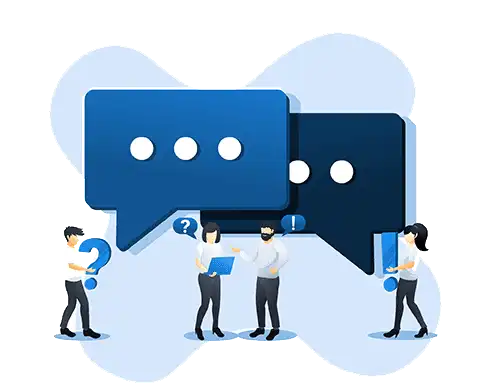 Have Queries? Talk to our Career Counselor
for more Guidance on picking the right Career for you!
Additional Information
The MERN Stack, short for MongoDB, Express.js, React, and Node.js, has gained significant popularity in the web development community. This technology stack combines four powerful tools that work together seamlessly to build modern and scalable web applications.
MongoDB
MongoDB, a NoSQL database, serves as the foundation of the MERN Stack. With its flexible document-oriented model, MongoDB allows developers to store data in JSON-like documents, making it suitable for handling unstructured or semi-structured data. Its dynamic scheme and support for horizontal scalability through sharding make it an excellent choice for storing and managing large volumes of data. Additionally, MongoDB's integration with JavaScript, the primary language used in the MERN, further enhances its appeal.
One of the key advantages of MongoDB is its ability to scale horizontally through sharding. Sharding allows data to be distributed across multiple servers, enabling high-performance data processing and the ability to handle large volumes of data. This scalability is essential for applications that experience rapid growth and need to handle increasing amounts of data efficiently.
Another benefit of MongoDB is its seamless integration with JavaScript and JSON data format. As MongoDB and JavaScript use similar syntax for representing data, it becomes easier for developers to work with the database using Node.js. Additionally, MongoDB offers powerful querying capabilities and supports advanced features like indexing, replication, and geospatial queries, making it a versatile choice for storing and retrieving data in web applications.
Express.js
Express.js is a minimalist web application framework for Node.js. It provides a simple and intuitive set of tools for building web servers and APIs. Express.js abstracts away much of the low-level details of handling HTTP requests and responses, making it easier to develop server-side logic.
One of the core features of Express.js is its support for middleware. Middleware functions can modularise an Express application, such as authentication, logging, error handling, or request processing. This modular approach allows developers to structure their code in a more organised and maintainable way. Express.js also provides a robust routing mechanism that allows developers to define the different endpoints of their applications and handle incoming requests efficiently.
Express.js is known for its flexibility and minimalistic approach. It does not impose strict conventions, allowing developers to choose the tools and libraries that best suit their needs. This flexibility, combined with the extensive middleware and third-party libraries ecosystem, makes Express.js a popular choice for building web applications using the MERN Stack.
React JS
A JavaScript library for building user interfaces is called React JS. It adheres to a component-based architecture, enabling developers to produce reusable user interface components that contain their logic and appearance. React uses a virtual DOM (Document Object Model) to update and render components efficiently, resulting in fast and responsive user interfaces.
The component-based approach in React provides several benefits. Developers can achieve better code organisation and maintainability by breaking the user interface into small, reusable components. Each component can manage its own state and UI logic, making it easier to reason about and test. React's unidirectional data flow ensures predictable updates and helps manage the application's state.
React also provides a rich ecosystem of tools and libraries that enhance its capabilities. Redux, for example, is a popular state management library that works well with React. It allows developers to centralise the application's state and manage it in a predictable manner. React Router is another widely used library that enables client-side routing, allowing developers to create single-page applications with multiple views.
Node.js
Node.js serves as the back-end runtime environment for the MERN Stack. It leverages the V8 Javascript engine, which enables fast and efficient execution of JavaScript code. Node.js employs an event-driven, non-blocking I/O model, making it highly scalable and suitable for handling concurrent requests. With its vast package ecosystem through npm, Node.js allows developers to access a wide range of libraries and frameworks, facilitating faster development and development of web applications. Node.js is particularly well-suited for building server-side logic, APIs, and real-time applications.
When combined, these four components of the MERN Stack provide a comprehensive solution for building full-stack web applications. Here's an overview of the typical workflow:
Front-End Development
Developers use React to create the user interface and build reusable UI components. React's component-based architecture promotes code reusability and maintainability, allowing developers to manage complex UI structures efficiently.
Server-Side Development
Express.js, running on Node.js, handles incoming requests, performs server-side logic, and interacts with the MongoDB database. Express.js simplifies routing, middleware integration, and error handling, providing a streamlined approach to building server-side applications.
Data Storage
MongoDB servers as the database for storing and retrieving application data. Because of its adaptability and scalability, it is the best option for managing various data types. Developers can use MongoDB drivers or ODMs like Mongoose to interact with the database from the Node.js server.
Deployment
Once the application is developed, it can be deployed to a hosting environment or cloud platform that supports the MERN stack, such as Heroku, AWS, or Azure. Proper configuration and optimisation ensure the application runs efficiently in a production environment.
Benefits of MERN Stack
The MERN Stack offers several benefits for web development. Here are some of the key advantages:
Single Language
One of the significant benefits of the MERN Stack is that it utilises JavaScript as the primary language for both client-side and server-side development. This eliminates the need for developers to learn multiple languages, reducing the learning curve and increasing productivity. Developers can write code using JavaScript throughout the entire stack, making it easier to understand and maintain the codebase.
Efficiency and Productivity
The MERN Stack promotes efficiency and productivity by providing a comprehensive set of tools and libraries for web development. MongoDB's flexible data storage, Express.js's streamlined server-side development, React's component-based UI development, and Node.js's dast and scalable runtime environment all work together seamlessly, allowing developers to focus on building features rather than spending time on integration and compatibility issues.
Full Stack JavaScript
With the MERN Stack, developers can implement full-stack JavaScript development. This cohesiveness allows for easier code sharing, reuse and seamless communication between the client and server. It also enables developers to switch between front-end and back-end tasks more efficiently, fostering collaboration and accelerating development cycles.
Reusability and Modularity
React's component-based architecture encourages code reusability and modularity. Developers can create reusable UI components and compose them to build complex user interfaces. This reusability not only speeds up development but also improves code maintainability and reduces the chances of introducing bugs.
Scalability
The MERN Stack components are designed to handle scalability. MongoDB's sharding capabilities and horizontal scaling support allow applications to handle large volumes of data and traffic. Node.js's non-blocking I/O model enables efficient handling of concurrent requests, making it suitable for building scalable and high-performance server-side applications. This scalability ensures that MERN Stack applications can grow as the user base and demands increase.
Large and Active Community
The MERN Stack has a vibrant and active community of developers. This community support provides access to a wealth of resources, tutorials, libraries, and tools that can assist developers in overcoming challenges and finding solutions. The larger community also contributes to the constant evolution and improvement of the MERN Stack, ensuring its relevance and longevity.
Extensive Ecosystem
Each component of the MERN Stack has an extensive ecosystem of libraries, frameworks, and tools that integrate seamlessly with the stack. For example, React has Redux for state management and React Router for routing, while Node.js has npm, which offers a vast collection of packages for various functionalities. This ecosystem provides developers with a wide range of options to enhance and extend their applications with pre-built solutions.
Rapid Prototyping and Iteration
Overall, the MERN Stack offers a powerful and comprehensive solution for web development. Its advantages include a single language, increased productivity, code reusability, scalability, a vibrant community, an extensive ecosystem, and the ability to prototype and iterate rapidly. The MERN Stack is desirable for creating cutting-edge and scalable web applications because of these advantages.
The MERN Stack provides developers with powerful tools for building modern web applications. MongoDB offers a flexible and scalable data storage solution, Express.js simplifies server-side development, React enhances the user interface, and Node.js enables full-stack JavaScript development. By leveraging the strengths of each component, developers can create robust, scalable, and efficient applications.