Course Highlights & Why MERN Stack Training in Hyderabad at FITA Academy?
The meticulously designed courses offered by MERN Stack Course meet the requirements set by companies all around the world.
Coursework is chosen by experts in the field to comprehend MongoDB, Express, ReactJS, and Node.js fully.
Experienced MERN Stack instructors with over ten years of web application development skills.
This course promotes quicker learning and performance through practical instruction and live projects.
The MERN Stack Developer Training in Hyderabad is comprehensive and starts from the beginning. Even those without prior knowledge of the topic can learn it.
Explore advanced implementations using frameworks and libraries like ReactJS, NodeJS, Bootstrap, and jQuery in this MERN Stack Course in Hyderabad.
Professional MERN Stack Training in Hyderabad is reasonably priced with certification after successful course completion.
After completing the training, FITA Academy provides qualified students with 100% Placement Assistance.
The FITA Academy's MERN Stack Course in Hyderabad offers students a flexible schedule. You can attend live or self-paced classes based on your availability.
Upcoming Batches
| | | | |
| --- | --- | --- | --- |
| 23-09-2023 | Weekend | Saturday (Saturday - Sunday) | |
| 25-09-2023 | Weekdays | Monday (Monday - Friday) | |
| 28-09-2023 | Weekdays | Thursday (Monday - Friday) | |
| 30-09-2023 | Weekend | Saturday (Saturday - Sunday) | |

Classroom Training
Get trained by Industry Experts via Classroom Training at any of the FITA Academy branches near you
Why Wait? Jump Start your Career by taking MERN Stack Training in Hyderabad!
Instructor-Led Live Online Training
Take-up Instructor-led Live Online Training. Get the Recorded Videos of each session.
Travelling is a Constraint? Jump Start your Career by taking the MERN Stack Online Course!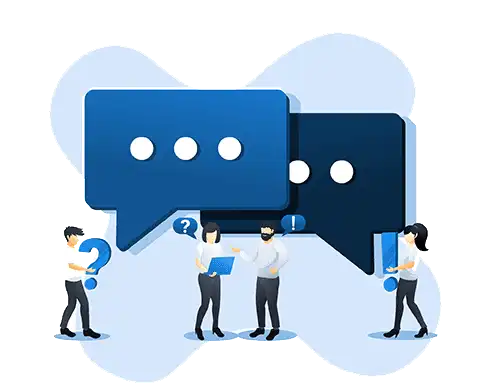 Have Queries? Talk to our Career Counselor
for more Guidance on picking the right Career for you!
Trainer Profile
The MERN Stack concepts are taught to students at FITA Academy in the optimal combination of academic and practical knowledge because we firmly believe in the blended learning method.
The MERN Stack Course in Hyderabad Trainers at FITA Academy are Real-Time experts who provide hands-on training on the fundamentals of MERN Stack.
FITA Academy instructors help students expand their knowledge by teaching students in-depth MERN Stack coding techniques.
The MERN Stack Trainers at FITA Academy give every student the individualised attention and thorough training they need to create Web Applications.
Our instructors provide the students with insightful guidance on MERN Related interview questions, handling interviews through mock interview sessions, and building strong resumes, which helps them develop and boost their confidence.
Features
Real-Time Experts as Trainers
At FITA Academy, You will Learn from the Experts from industry who are Passionate in sharing their Knowledge with Learners. Get Personally Mentored by the Experts.
LIVE Project
Get an Opportunity to work in Real-time Projects that will give you a Deep Experience. Showcase your Project Experience & Increase your chance of getting Hired!
Certification
Get Certified by FITA Academy. Also, get Equipped to Clear Global Certifications. 72% FITA Academy Students appear for Global Certifications and 100% of them Clear it.
Affordable Fees
At FITA Academy, Course Fee is not only Affordable, but you have the option to pay it in Installments. Quality Training at an Affordable Price is our Motto.
Flexibility
At FITA Academy, you get Ultimate Flexibility. Classroom or Online Training? Early morning or Late evenings? Weekdays or Weekends? Regular Pace or Fast Track? - Pick whatever suits you the Best.
Placement Support
Tie-up & MOU with more than 1500+ Small & Medium Companies to Support you with Opportunities to Kick-Start & Step-up your Career.
MERN Stack Certification Course in Hyderabad
About MERN Stack Certification Course in Hyderabad at FITA Academy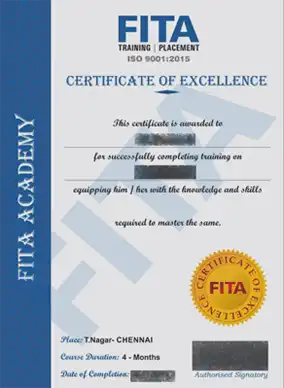 MERN Stack Certification Course in Hyderabad
The MERN Stack Course Certification attests to the candidate's command of the MERN Stack Platform and competence in using it to build web pages. This certification confirms that the candidate has the knowledge and abilities to work as a Full Stack Developer or MERN Stack Developer. You have access to a wide range of professional and career prospects, and your profile will be given priority during the interview if you include this certificate with your CV.
The goal of FITA Academy's MERN Stack Training in Hyderabad is to help aspiring MERN Stack Developers develop their abilities under the guidance of seasoned business professionals. The course's lecturers, experts with more than 10 years of expertise in web application development, promise a full learning experience. Our MERN Stack Course trainers provide incisive analysis of the most recent market changes, boosting your comprehension and keeping you up to date with market expectations.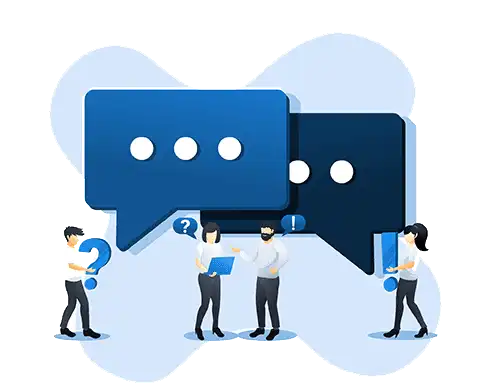 Have Queries? Talk to our Career Counselor
for more Guidance on picking the right Career for you!
Job Opportunities After Completing MERN Stack Training in Hyderabad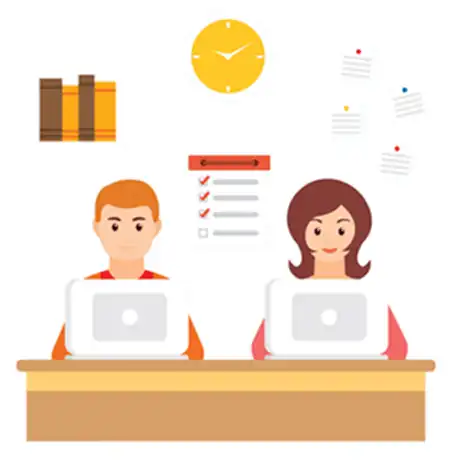 Today, the majority of businesses favour developers who can successfully build every element of an application from top to bottom. If so, MERN is a well-known Full Stack Development alternative that helps businesses create profitable apps at a lower cost. MERN Stack Developer is a popular career path for those seeking fantastic job possibilities in the Web Applications Development industry.
Between 2017 and 2026, career growth in the MERN Stack is anticipated to increase by 18%. This is due to the expanding demand for reliable internet applications on a global level. Right now, companies are looking for competent individuals that can work on both front-end and back-end apps and maintain the database system.
MERN Stack developers are employed by reputable companies like Accenture, Bosch, Cognizant, HCL, Capgemini, Infosys, and TCS. In India, a MERN Stack Developer can expect to make an average monthly income of Rs. 5,28,436.
The average compensation is anticipated to increase from Rs.12,00,000 to Rs.15,00,000 annually as one gains experience. A MERN Stack Developer makes around $120,000 per year globally. You can also work as a Freelancer if you have the required skill sets and years of expertise. Under the guidance of Real-Time specialists, the MERN Stack Training Institute in Hyderabad at FITA Academy coaches students on the professional skill sets required for a MERN Stack Developer.
Student Testimonials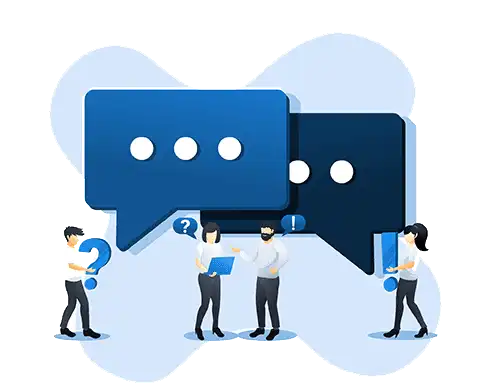 Have Queries? Talk to our Career Counselor
for more Guidance on picking the right Career for you!
Additional Information
The MERN Stack is a powerful technology stack used for developing modern web applications. It consists of four key components: MongoDB, Express.js, React, and Node.js. Let's delve into each component of the MERN Stack and explore their features, benefits, and how they work together to create robust and dynamic applications.
MongoDB
MongoDB is a popular NoSQL database that stores data in a flexible, JSON-like format called BSON (Binary JSON). Unlike traditional relational databases, MongoDB is schema-less, meaning it does not enforce a rigid structure for data. This flexibility allows developers to store and retrieve data in a way that aligns with JavaScript objects. MongoDB is highly scalable, offering features such as sharding, replication, and automatic scaling. It is well-suited for handling large volumes of structured and unstructured data and provides high availability and horizontal scalability.
Express.js
Express.js is a minimalistic and flexible web application framework for Node.js. It offers a complete collection of functionality and resources for creating APIs and web apps. Express.js simplifies the process of handling HTTP requests, defining routes, and managing middleware. It is unopinionated, allowing developers to structure their applications as per their preferences. Express.js seamlessly integrates with other components of the MERN Stack, making it an excellent choice for the back-end component. It offers a lightweight and efficient framework for building scalable and secure server-side applications.
React
A JavaScript package called React is used to create user interfaces. It is upheld by Facebook, which has grown significantly in popularity in recent years. React uses a component-based architecture, in which the programme's user interface is built up from individual UI components. React uses a one-way data flow and a virtual DOM (Document Object Model) to render and update components quickly. It enables the creation of reusable UI components, efficient state management, and dynamic and interactive user interfaces. React is a potent front-end component of the MERN Stack because it encourages code reuse, modularity, and maintainability.
Node.js
Developers can run JavaScript code on the server-side using Node.js, a JavaScript runtime environment. It uses an event-driven, non-blocking I/O model, making it highly efficient and scalable. Node.js powers the back-end component of the MERN Stack, working seamlessly with Express.js and MongoDB. It enables developers to write server-side logic using JavaScript, ensuring a consistent development experience. Node.js provides excellent performance, handling high concurrency and real-time applications efficiently. It is widely adopted for building web servers, APIs, microservices, and other network applications.
Working Together
The MERN Stack Components work together seamlessly to build modern web applications. Here's a typical workflow of how they interact:
The front-end of a MERN Stack application is built using React. React enables developers to quickly process user input, build reusable UI components, and control application state. React components can communicate with the back-end using HTTP requests.
Express.js, serving as the back-end component, handles the HTTP requests from the front-end. It defines routes to handle various endpoints and executes the necessary business logic. Express.js can interact with the MongoDB database to perform CRUD operations and retrieve or modify data as required.
MongoDB, the database component, stores and retrieves data based on requests received from Express.js. It provides a flexible schema, allowing developers to store data in a JSON- like format. MongoDB's scalability and performance capabilities make it suitable for handling various types of data structures and managing large datasets.
The response from MongoDB is sent back to Express.js, which formats it appropriately and sends it back to React. React receives the response and updates the user interface accordingly, ensuring a seamless and dynamic user experience.
Throughout the development process, Node.js acts as the runtime environment for executing the server-side logic written in JavaScript. It offers a stable and expandable framework for the back-end application. Node.js enables efficient handling of concurrent connections, supports real-time communication, and ensures high performance.
Benefits of the MERN Stack
The MERN Stack offers several advantages for web application development:
Full JavaScript Stack
One of the key benefits of the MERN Stack is the ability to use JavaScript throughout the entire application stack. JavaScript is a versatile and widely adopted programming language with a large and active community. With the MERN Stack, developers can leverage their JavaScript skills and knowledge to build the application's front-end and back-end components. This eliminates the need for context-switching between different languages and allows for a seamless transition between different application parts. It promotes code reusability, reduces the learning curve, and enhances developer productivity.
Single Language
The MERN Stack's use of JavaScript as the principal language for client- and server-side development is one of its many noteworthy advantages. This reduces the learning curve and increases productivity by removing the need for engineers to learn several languages. JavaScript allows programmers to write code across the board, simplifying codebase maintenance and understanding.
Efficiency and Performance
The MERN Stack is designed to be efficient and high-performing, allowing for handling concurrent requests without getting blocked, resulting in faster response times and improved performance. Additionally, Node.js employs the V8 JavaScript engine and has a small memory footprint, making it extremely effective in terms of memory utilisation and processing speed. On the front-end, React's virtual DOM and efficient rendering algorithm ensure fast rendering and updating of UI components. This results in a smooth and responsive user interface, providing an optimal user experience.
Component Reusability and Modularity
React, the front-end library in the MERN Stack follows a component-based architecture. This approach enables developers to create reusable UI components, encapsulating logic and functionality within each component. TAs a result, the application is simpler to maintain and update, and code reuse is encouraged. Developers can build a library of reusable components that can be used across different application parts. This speeds up the development process and ensures consistency and modularity in the codebase. Changes made to one component can be reflected throughout the application, reducing the risk of introducing bugs or inconsistencies.
Vast Ecosystem
The MERN Stack benefits from a vast and active ecosystem of libraries, frameworks, and tools. JavaScript has a rich and vibrant community that continuously contributes to the development of new tools and resources. As a result, programmers utilising the MERN Stack have access to a large selection of pre-built components, libraries, and frameworks that help speed up the development process. Additionally, the active community provides ample support and resources, making it easier to find solutions to problems and stay updated with the latest trends and best practices.
Rapid Development
The MERN Stack offers a streamlined and efficient development experience, enabling developers to build web applications quickly. The combination of MongoDB, Express.js, React, and Node.js provides a cohesive and well-integrated stack where each component seamlessly interacts with the others. MongoDB's flexible schema and JSON-like data format allow for quick and easy data modelling. Express.js provides a simple and intuitive framework for building APIs and handling HTTP requests. React's component-based architecture allows for rapid UI development and easy maintenance. Node.js offers a scalable and efficient runtime for executing server-side logic. Together, these technologies facilitate rapid prototyping, iteration, and deployment resulting in shorter development cycles and faster time-to-market.
Flexibility and Scalability
MongoDB, the NoSQL database in the MERN Stack, offers flexibility and scalability, making it well-suited for a wide range of applications. Its flexible schema allows for storing and retrieving data in a JSON- like format, which aligns well with JavaScript objects and promotes agility in development. MongoDB's scalability features, such as sharding and replica sets, enable applications to handle increasing data volumes and user traffic. The MERN Stack, powered by Node.js, can easily scale horizontally by adding more server instances, making it suitable for handling high loads and ensuring optimal performance even as the application grows.
Real-time Applications
The MERN Stack is a great option for developing real-time applications that demand immediate updates and server-to-client communication. Node.js, with its event-driven architecture and non-blocking I/O model, enables efficient handling of real-time communication protocols, such as WebSockets. This allows for bidirectional communication between the server and the client, making it possible to build chat applications, collaborative tools, real-time dashboards, and other interactive applications. React's efficient rendering and component architecture further enhance the development of real-time interfaces, ensuring seamless and responsive updates.
The MERN Stack offers a range of benefits, including the use of JavaScript throughout the entire stack, efficiency and performance, component reusability and modularity, access to a vast ecosystem, rapid development, flexibility and scalability, and support for real-time applications. These advantages make the MERN Stack a popular choice among developers for building modern and robust web applications. Join the Best MEAN Training in Hyderabad at FITA Academy to get experience in MERN Stack Developing and heighten your career.