Course Highlights and Why MEAN Stack Course in Pune
The MEAN Stack Course in Pune has precisely crafted courses that meet the standards established by businesses worldwide.
Experts in the area have picked the course material to ensure that students completely understand all MEAN Stack technologies, including MongoDB, Express, Angular, and Node.js.
Expert MEAN Stack Trainers have more than ten years of expertise working in the web application development industry.
In order to enhance quicker learning and performance, this course incorporates practical courses and real-world projects.
The MEAN Stack Classes in Pune begin from the beginning and cover all necessary material. Regardless of prior knowledge of the subject, it is appropriate for everyone.
For more complex implementations, explore frameworks and libraries like jQuery, AngularJS, NodeJS, and Bootstrap.
For more complex implementations, explore frameworks and libraries like jQuery, AngularJS, NodeJS, and Bootstrap.
After successfully completing the MEAN Stack training, you will receive certification in professional MEAN Stack training.
Following the successful completion of the training, FITA Academy provides qualified students with 100% Placement Assistance.
The FITA Academy's MEAN Stack Course in Pune offers students a flexible schedule. You can attend live or self-paced classes based on your schedule.
Upcoming Batches
| | | | |
| --- | --- | --- | --- |
| 23-09-2023 | Weekend | Saturday (Saturday - Sunday) | |
| 25-09-2023 | Weekdays | Monday (Monday - Friday) | |
| 28-09-2023 | Weekdays | Thursday (Monday - Friday) | |
| 30-09-2023 | Weekend | Saturday (Saturday - Sunday) | |

Classroom Training
Get trained by Industry Experts via Classroom Training at any of the FITA Academy branches near you
Why Wait? Jump Start your Career by taking the MEAN Stack Training in Pune!
Instructor-Led Live Online Training
Take-up Instructor-led Live Online Training. Get the Recorded Videos of each session.
Travelling is a Constraint? Jump Start your Career by taking the MEAN Stack Online training!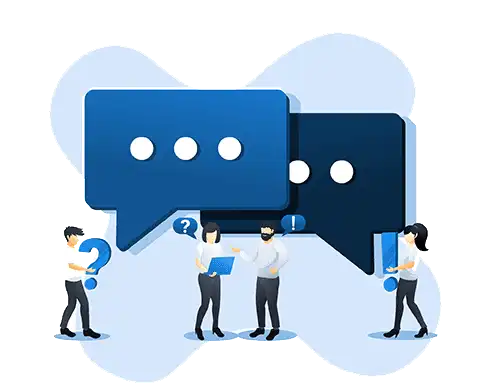 Have Queries? Talk to our Career Counselor
for more Guidance on picking the right Career for you!
Trainer Profile
The MEAN Stack concepts are taught to students at FITA Academy in the ideal combination of academic and practical knowledge as we firmly believe in the blended learning approach.
The trainers of the MEAN Stack Classes in Pune at FITA Academy are Real-Time trained experts who offer practical instruction on MEAN Stack's essential elements.
The trainers at FITA Academy aid students in their knowledge growth by instructing them in in-depth MEAN Stack coding techniques.
Every student enrolling in FITA Academy's MEAN Stack Course receives the individualised attention and comprehensive training they require to build Web Applications.
Our instructors give the students insightful advice on how to handle interviews through mock interview sessions, which aids the students in creating strong resumes and increases their confidence.
Features
Real-Time Experts as Trainers
At FITA Academy, You will Learn from the Experts from industry who are Passionate in sharing their Knowledge with Learners. Get Personally Mentored by the Experts.
LIVE Project
Get an Opportunity to work in Real-time Projects that will give you a Deep Experience. Showcase your Project Experience & Increase your chance of getting Hired!
Certification
Get Certified by FITA Academy. Also, get Equipped to Clear Global Certifications. 72% FITA Academy Students appear for Global Certifications and 100% of them Clear it.
Affordable Fees
At FITA Academy, Course Fee is not only Affordable, but you have the option to pay it in Installments. Quality Training at an Affordable Price is our Motto.
Flexibility
At FITA Academy, you get Ultimate Flexibility. Classroom or Online Training? Early morning or Late evenings? Weekdays or Weekends? Regular Pace or Fast Track? - Pick whatever suits you the Best.
Placement Support
Tie-up & MOU with more than 1500+ Small & Medium Companies to Support you with Opportunities to Kick-Start & Step-up your Career.
MEAN Stack Certification Training
About MEAN Stack Certification Training in Pune at FITA Academy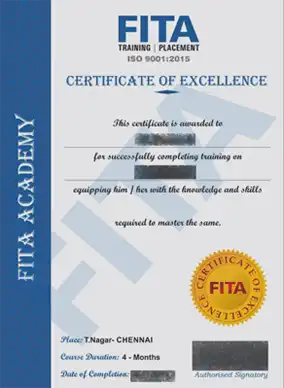 MEAN Stack Certification Training in Pune
A candidate's MEAN Stack Course Certification demonstrates that they have a thorough understanding of the platform and their ability to create web pages using it. This certification attests to the fact that the applicant has acquired the skills necessary to work as a Full Stack Developer or MEAN Stack Developer. You have access to a wide range of professional and career prospects, and your profile will be given priority during the interview if you include this certificate with your CV.
The MEAN Stack Training in Pune offered by FITA Academy is created to help aspiring MEAN Stack Developers improve their abilities under the direction of seasoned business experts. With more than 8 years of experience in Web Application Development, the instructors of the course provide a thorough learning environment. Our MEAN Stack Developer Course Trainers offer priceless insights into the newest market trends, enhancing your expertise and keeping you up to date with market demands.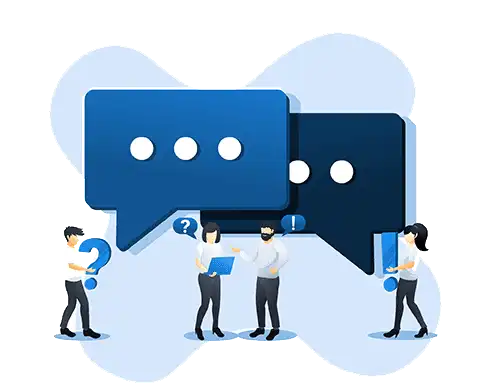 Have Queries? Talk to our Career Counselor
for more Guidance on picking the right Career for you!
Job Opportunities After Completed MEAN Stack Course in Pune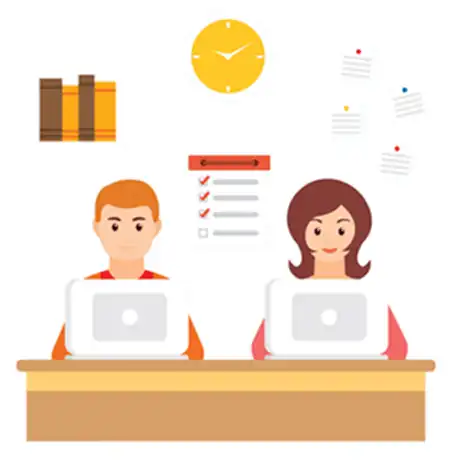 Most companies today favour developers who can efficiently create each component of an application from top to bottom. In that case, MEAN is a well-known Full Stack Development option that aids companies in producing successful apps with less expense. MEAN Stack Developer Jobs in Pune is a well-liked career option for those seeking excellent employment opportunities in the Web Applications Development field.
Career growth in the MEAN Stack is expected to climb by a total of 18% between 2017 and 2026. This is a result of the growing need for trustworthy internet applications on a global scale. Businesses are currently looking for capable people that can work on both front-end and back-end apps as well as maintain the database system.
MEAN Stack developers are employed by reputable organisations like Accenture, Bosch, Cognizant, HCL, Capgemini, Infosys, and TCS. A MEAN Stack Developer in India may anticipate earning an average yearly salary of Rs. 5,28,436.
As one gets skilled, the average salary is expected to rise from Rs.12,00,000 to Rs.15,00,000 yearly. Around the world, a MEAN Stack Developer earns about $ 120,000. Additionally, you can work as a Freelancer if you have years of experience and the necessary skill sets. The MEAN Stack Course in Pune at FITA Academy imparts to the students the professional skill sets necessary for a MEAN Stack Developer under the supervision of Real-Time professionals.
Student Testimonials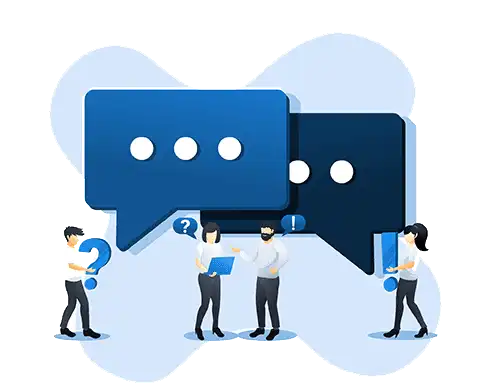 Have Queries? Talk to our Career Counselor
for more Guidance on picking the right Career for you!
Additional Information
In the rapidly evolving world of web development, staying up to date with the latest technologies and frameworks is crucial. One such powerful combination of technologies is the MEAN Stack, an acronym for MongoDB, Express.js, Angular, and Node.js. MEAN Stack is a popular and versatile technology stack that allows developers to build robust and scalable web applications from end to end.
This comprehensive course on the MEAN Stack is designed to equip aspiring web developers and seasoned professionals with the necessary skills and knowledge to leverage the full potential of these technologies.
MongoDB
MongoDB is a popular NoSQL database management system that has gained significant traction in recent years. With its flexible and scalable architecture, MongoDB has become the go-to choice for developers and organisations seeking efficient storage and retrieval of vast amounts of data.
One of the fundamental aspects of MongoDB is its document-oriented data model. Unlike traditional relational databases that use tables, rows, and columns to store data, MongoDB adopts a JSON-like structure BSON (Binary JSON), to represent and organise information. BSON allows for the storage of complex and nested data structures, making it highly suitable for handling dynamic and evolving data.
Scalability is a key strength of MongoDB. It supports horizontal scaling through sharding, a technique that distributes data across multiple servers of clusters. By distributing the data, MongoDB can handle massive workloads and accommodate the growing needs of applications without sacrificing performance. Additionally, MongoDB's automatic sharding enables seamless expansion and data distribution across the infrastructure, ensuring high availability and fault tolerance.
Furthermore, MongoDB's real-time analytics capabilities suit applications requiring complex data analysis and reporting. Its integration with popular analytics platforms, such as Apache Spark and Hadoop, enables developers to perform advanced analytics on MongoDB data, unlocking valuable insights and driving decision-making.
MongoDB has emerged as a versatile NoSQL database management system, offering a flexible schema, scalable architecture, powerful query language, and robust features for data storage and retrieval. Its ability to handle large volumes of unstructured and semi-structured data, coupled with its support for horizontal scaling and high availability, makes it an ideal choice for modern applications as organisations continue to grapple with the ever-increasing volumes of data. It offers a reliable solution for storing, managing, and analysing large volumes of unstructured and semi-structured data, making it a popular choice for modern applications. As the need for efficient data storage and retrieval continues to grow, MongoDB remains at the forefront, empowering organisations to harness the power of their data and drive innovation.
Express.js
Express.js is a popular web application framework for Node.js that simplifies the process of building robust and scalable web applications. It provides a minimalist and flexible approach to web development, allowing developers to easily create APIs, server-side web applications, and even full-stack web applications. Express.js is known for its simplicity, extensive middleware ecosystem, and robust routing capabilities.
Key Features of Express.js
Minimal and Lightweight
Express.js is designed to be minimalistic and lightweight, providing only the essential features for web development. It provides a straightforward and user-friendly API that enables developers to easily create web applications without the necessary complexity.
Middleware
One of the standout features of Express.js is its middleware system. The request and response objects are accessible by middleware functions, which can alter them before delivering them to the following middleware function in the chain.
This feature enables developers to add functionality to their applications, such as authentication, logging, error handling, and more, by simply chaining together middleware functions.
Routing
A robust routing system offered by Express.js makes it simple for developers to build routes and manage HTTP requests. With Express.js, you can define routes for various HTTP methods (GET, POST, PUT, DELETE, etc.) and specify the appropriate handler function for each route. This makes it straightforward to create RESTful APIs and handle different types of requests.
Template Engines
Express.js supports various template engines, such as Pug (formerly Jade), EJS (Embedded JavaScript), and Handlebars. Template engines allow you to generate dynamic HTML pages by embedding server-side variables into your templates. This feature is particularly useful when building server-rendered web applications.
Static File Serving
Express.js makes it easy to server static files, such as HTML, CSS, JavaScript, and images. By using the 'express Static' middleware, you can specify a directory from which Express.js will serve static assets, eliminating the need for a separate server for static content.
Integration with Other Middleware
Express.js seamlessly integrates with a wide range of third-party middleware, allowing you to add additional functionality to your application effortlessly. There is a vast ecosystem of Express.js middleware modules available, covering various aspects of web development, including authentication, session management, input validation, and more.
Scalability
Express.js provides a solid foundation for building scalable web applications. It is often used in conjunction with other tools and libraries, such as clustering modules or load balancers, to distribute the workload across multiple processors or machines.
Express.js has become a go-to choice for web developers due to its simplicity, flexibility, and extensive ecosystem. Whether you are building a small API or a large-scale web application, Express.js provides the necessary tools and features to make the development process efficient and enjoyable. It is a flexible framework that can handle a variety of web development tasks thanks to its strong routing system, middleware architecture, and integration features. If you are looking for a fast, minimalist, and powerful web framework for Node.js, Express.js is definitely worth considering.
AngularJS
AngularJS is a powerful JavaScript framework that has gained significant popularity among developers since its release in 2010. Developed by Google, AngularJS offers a robust, comprehensive solution for building dynamic and interactive web applications.
AngularJS is based on the Model-View-Controlled (MVC) architectural pattern, which helps developers in building scalable and maintainable applications. It provides a declarative approach to building user interfaces, allowing developers to focus on the logic of their application rather than the manual manipulation of the DOM (Document Object Model).
One of the core features of AngularJS is two-way data binding. This means that any changes made to the model are automatically reflected in the view and vice-versa. This decreases the amount of code needed and eliminates the need for manual updates, increasing productivity and efficiency. Two-way data binding also ensures that the application's state is always synchronised, providing a seamless user experience.
AngularJS has a thriving community and a vast ecosystem of third-party libraries and extensions. This allows developers to leverage existing solutions and plugins to enhance their applications further. The community provides extensive documentation, tutorials, and forums where developers can seek help and share their knowledge and experiences.
With its potent features, including two-way data binding, dependency injection, and modular architecture, AngularJS transformed the construction of web applications. It provided developers with a comprehensive framework for building dynamic and interactive web applications. While AngularJS is still widely used, developers are encouraged to transition to Angular for new projects and updates to ensure they benefit from the latest advancements in web development.
Node.js
Node.js is a powerful runtime environment that has gained significant popularity in the world of Web Development. With its event-driven, non-blocking I/O model, Node.js enables efficient and scalable applications that handle a large number of concurrent connections.
One of the main advantages of Node.js is its ability to handle high-traffic loads with ease. Traditional web servers create a new thread for each incoming request, which can quickly lead to resource exhaustion. In contrast, Node.js operates on a single thread using an event loop. This event loop listens for incoming requests and delegates them to appropriate callbacks, allowing for highly concurrent and efficient execution.
The non-blocking I/O model of Node.js is key to its success. Most I/O operations in Node.js are asynchronous, meaning that the program does not wait for the I/O operation to complete before moving on to the next task. Instead, callbacks or promises are used to handle the completion of the I/O operation. This asynchronous nature allows Node.js to handle numerous concurrent connections without blocking the execution of other tasks, resulting in highly scalable applications.
Node.js also promotes code reuse and sharing between the server-side and client-side codebases. With the advent of frameworks like React, Developers can use the same programming language and leverage JavaScript libraries on both the front-end and back-end. This unification of the development stack reduces the learning curve and allows for seamless integration between different components of a web application.
Despite its numerous advantages, it is important to note that Node.js may not be suitable for all types of applications. Due to its single-threaded nature, CPU-intensive tasks can block the event loop and negatively impact performance. In such cases, it may be more appropriate to delegate those tasks to separate worker threads or explore other programming languages and technologies.
Node.js revolutionized server-side development by providing a highly scalable, efficient, and versatile environment for building web applications. Its event-driven, non-blocking I/O model, extensive package ecosystem and compatibility with both front-end and back-end development make it a preferred choice for many developers. As the demand for real-time applications and microservices continues to rise, Node.js is expected to maintain its prominence in the web development landscape.
The MEAN stack course provides a comprehensive learning experience for individuals looking to become proficient in modern web development. By mastering MongoDB, Express.js, Angular, and Node.js, learners will acquire the skills to build full-stack web applications efficiently and effectively. Practical examples, exercises, and projects will be used to demonstrate and reinforce the principles taught throughout the course. This will give students practical experience and boost their self-confidence.