Course Highlights & Why OpenStack Training in Chennai at FITA Academy?
Introduction to Linux, Linux Admin commands, Cloud, Amazon
AWS
and Rackspace Cloud, Cloud Frameworks, OpenStack and its components, Visualization components.
Learning Computing (Nova), Supported Hypervisors, Xen, LXC, KVM, Qemu, VMWare, etc.
Understanding Architecture and Features, Control Flow, building PLatofrm as a Service as a Docker/LXC.
Comprehending Open Stack Image Service (Glance), Supported Image Formats, Creating, Uploading and Using an image, Architecture and features and Control flow.
Apprehending Software-defined Storage (Cinder), Block Storage Properties, Architectures, and Control flow.
Exploring Software-defined Storage (Swift), Object Storage Properties, Object Security, Permissions and Metadata, Architecture and components, Features and Control Flow, building Content Delivery Network.
Mastering Software-defined Networking ( Neutron), Architecture and features, Control flow, Creating VPN, OpenvSwitch.
Knowledge of Cloud Security groups, Instance Access (SSH Keys), Virtual Private Clouds, and DMZs.
Getting familiarized with Identity and Access Management (Keystone), RBAC, Users, Roles, Groups, Domains, and Projects.
Getting Acquainted with OpenStack Dashboard (Horizon), Architectures, and Control flow.
Upcoming Batches
| | | | |
| --- | --- | --- | --- |
| 05-10-2023 | Weekdays | Thursday (Monday - Friday) | |
| 07-10-2023 | Weekend | Saturday (Saturday - Sunday) | |
| 09-10-2023 | Weekdays | Monday (Monday - Friday) | |
| 14-10-2023 | Weekend | Saturday (Saturday - Sunday) | |

Classroom Training
Get trained by Industry Experts via Classroom Training at any of the FITA Academy branches near you
Why Wait? Jump Start your Career by taking OpenStack Training in Chennai!
Instructor-Led Live Online Training
Take-up Instructor-led Live Online Training. Get the Recorded Videos of each session.
Travelling is a Constraint? Jump Start your Career by taking the OpenStack Online Course!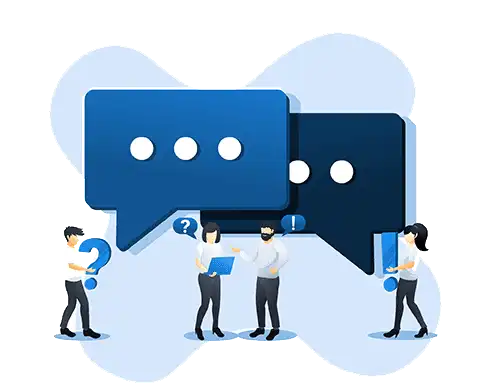 Have Queries? Talk to our Career Counselor
for more Guidance on picking the right Career for you!
Trainer Profile
FITA Academy's OpenStack trainers are meticulously-selected working professionals who can take exceptional classes and impart profound knowledge of the OpenStack Cloud domain.
The training professionals are highly-experienced working personnel who hold distinct knowledge of the OpenStack Cloud technology in both the conventional and latest practices of the OpenStack Cloud platform.
They are in the industry for more than 8 years and have gained extensive practical knowledge of the cloud domain.
The OpenStack Cloud professionals are from eminent IT organizations who have handled international projects and have successfully delivered high-class and effective solutions.
They precisely guide and assist students in developing their soft skills and choosing their desired career path.
Features
Real-Time Experts as Trainers
At FITA Academy, You will Learn from the Experts from industry who are Passionate in sharing their Knowledge with Learners. Get Personally Mentored by the Experts.
LIVE Project
Get an Opportunity to work in Real-time Projects that will give you a Deep Experience. Showcase your Project Experience & Increase your chance of getting Hired!
Certification
Get Certified by FITA Academy. Also, get Equipped to Clear Global Certifications. 72% FITA Academy Students appear for Global Certifications and 100% of them Clear it.
Affordable Fees
At FITA Academy, Course Fee is not only Affordable, but you have the option to pay it in Installments. Quality Training at an Affordable Price is our Motto.
Flexibility
At FITA Academy, you get Ultimate Flexibility. Classroom or Online Training? Early morning or Late evenings? Weekdays or Weekends? Regular Pace or Fast Track? - Pick whatever suits you the Best.
Placement Support
Tie-up & MOU with more than 1500+ Small & Medium Companies to Support you with Opportunities to Kick-Start & Step-up your Career.
OpenStack Certification Course in Chennai
About OpenStack Certification Course in Chennai at FITA Academy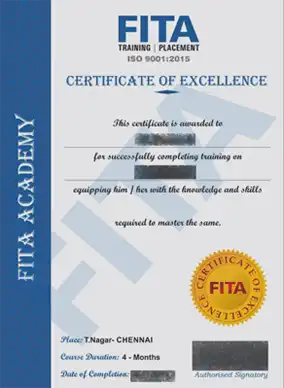 OpenStack Certification Course in Chennai
OpenStack is a Cloud Computing platform that is growing rapidly in the present times getting a large market share in the Cloud Computing domain due to its phenomenal services. Since it is one of the most preferred and used Cloud Services, there is a huge demand for OpenStack Cloud professionals with companies coming forward to paying these professionals a maximum of $1,27,000 per annum. Apart from the Cloud aspirants, some of the high-level professionals who can enroll in and learn the OpenStack Course in Chennai are System Administrators, Storage Administrators, Technical and IT professionals, Network Engineers, etc. Aspirants who want to learn this course need practical knowledge of some cloud-related topics. They are Linux Administration, Basic Virtualization Concepts, Command-Line Interface Basics, foundational knowledge of SSH or SCP and all these skills are exclusively taught at FITA Academy with the thought of equipping candidates with basic to advanced OpenStack Cloud Concepts in a precise way. By the end of the training program, candidates/aspirants will be able to proficiently comprehend OpenStack Architecture, fundamental operating and deployment principles, the importance of OpenStack in the real world, mechanized delivery of OpenStack using Chef/Crowbar. FITA Academy conducts the best OpenStack Course in Chennai to help students learn about the OpenStack Cloud platform extensively and to gain proactive skills that will help them become skilled cloud professionals in the field.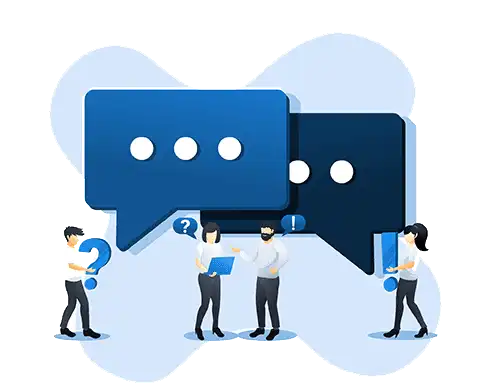 Have Queries? Talk to our Career Counselor
for more Guidance on picking the right Career for you!
Job Opportunities After Completing OpenStack Training in Chennai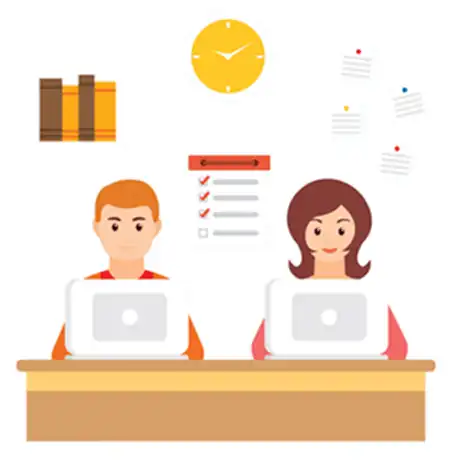 OpenStack is a Cloud Computing platform that is built to act as a pure Infrastructure-as-a-Service Cloud Platform which comprises of hardware tools and components for processing, storage, and networking resources through a data center. It can also be inferred as a Software platform that makes use of the digital resources to develop and maintain clouds both public and private ones. The services which are offered by the OpenStack Cloud platform are Networking, Database Management, Image Development, Identification/distinctiveness, etc. There are many reasons why businesses choose OpenStack as their go-to Cloud platform that has made it an in-demand Cloud Computing Platform. First of all, it is an Open-Source platform that gives the users complete freedom to utilize to its full potential. Thus it can be used free of cost to build custom-made services according to businesses' requirements eventually making it a reliable cloud platform with businesses' owning their own version of OpenStack Cloud Platform. Thirdly it can be exploited of its services completely simplifying the job of the server admins much easier. Particularly the API of the OpenStack is reliable and sturdy enough to pass the information in a secure way.
This has led to the development of extensive community support having a large number of OpenStack Cloud Developers around the world. Some of the big companies that are using the OpenStack Cloud platform are Huwaei, Intel, Red Hat and many. After seeing the importance and the features of OpenStack, let us now move on to the job positions available in the companies that have adopted OpenStack. Some of the job positions are Application Developer, Community Management, Deployment Manager, Marketing Manager, Network Engineer, Software Engineer and Solutions Architect. The salary of these professionals depends on various factors such as the company, location of the company, job profile of the candidates, their roles and responsibilities, their experience, etc. The salary of a Development Operations Engineer is around Rs. 8,75,334 per annum. The Salary of a Cloud Engineer is around Rs. 9,54,063 per annum. The salary of a Solutions Architect is around Rs. 10,00,000 per annum and so on.
Student Testimonials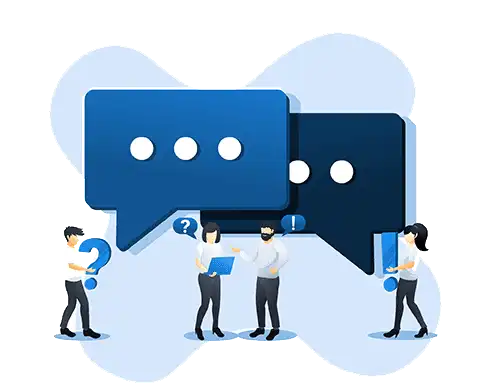 Have Queries? Talk to our Career Counselor
for more Guidance on picking the right Career for you!
Additional Information
What is OpenStack?
By pooling, providing, and managing massive clusters of computing, storage, and networking resources, OpenStack provides Infrastructure-as-a-Service. These resources, which include bare-metal hardware, virtual machines (VMs), and containers which are managed using Application Programming Interfaces (APIs) and an OpenStack dashboard. Other OpenStack components provide orchestration, fault management, and services to support high-availability operations. OpenStack can be implemented on-premises (to build a private cloud), in the cloud (to enable or drive public cloud platforms), or at the network edge for distributed computing systems.
What is the function of OpenStack?
An organization's current virtualized infrastructure is often used to construct a cloud computing environment, which is typically created using a well-known hypervisor such as VMware vSphere, Microsoft Hyper-V, or KVM. A public or private cloud, on the other hand, enables broad provisioning, lifecycle automation, user self-service, cost reporting and billing, orchestration, and other functions, in addition to virtualization.
A cloud operating system is created by installing OpenStack software on top of a virtualized environment. This can be used to organize, provision, and manage huge pools of heterogeneous compute storage, and network resources within an organization. In a more traditional virtualized environment, an IT administrator would generally provision and manage resources, whereas OpenStack allows individual users to provision resources through management dashboards and an API.
Web hosting, Big Data projects, Software-as-a-Service delivery, and container deployment are all supported by this cloud-based infrastructure provided by OpenStack.
Other open-source cloud technologies, such as Eucalyptus and Apache CloudStack, compete directly with OpenStack. Some regard it as a viable alternative to public cloud systems like Amazon Web Services or Microsoft Azure, and it is used by a few smaller public cloud providers.
How does OpenStack Work?
OpenStack is not an application in the classic sense, but rather a platform made up of dozens of individual components known as projects that communicate with one another via APIs. Each component is useful in its own right, but not all of them are required to build a basic cloud. Only select components that develop the features and capabilities in the desired cloud environment can be installed by organizations.
OpenStack also makes use of two more fundamental technologies: a base operating system like Linux and a virtualization platform like VMware or Citrix. The virtualization engine oversees the virtualized hardware resources required by OpenStack projects, while the OS handles the commands and data transferred from OpenStack. Administrators can provide and manage OpenStack components after the OS, virtualization platform, and OpenStack components have been correctly deployed and configured.
Administrators can supply and manage the instanced resources that applications require once the OS, virtualization platform, and OpenStack components have been correctly deployed and configured. Actions and requests made through the dashboard result in a series of API calls that are authenticated by the security service and forwarded to the destination component, which performs the corresponding duties.
An administrator, for example, logs into OpenStack and oversees the cloud environment via a dashboard. Administrators can build, connect, and configure network behavior for new computing and storage instances. An administrator can also use the API to connect to other services, such as monitoring the performance of a provided instance and using resource billing and chargeback.
The immense expanse of the OpenStack platform, as well as the sheer number of interconnected components, might be perplexing.
Components Of OpenStack
OpenStack is a set of software components that work together to provide a cloud computing platform. Developer contributions to open source affect these components, and OpenStack users can choose to adopt some or all of them according to their business needs. Most OpenStack setups start with a few core components: computation (Nova), virtual machine images (Glance), networking (Neutron), storage (Cinder or Swift), identity management (Keystone), and resource management (Redis) (Placement).
The architecture of OpenStack is made up of a number of open-source projects. These projects enable sysadmins and cloud users to set up OpenStack's undercloud and overcloud, respectively. The essential components sysadmins require to set up and administer end users' OpenStack installations, known as overclouds, are found under clouds.
There are six core services that handle computation, networking, storage, identity, and images, as well as over a dozen optional services that range in developmental maturity. The infrastructure that allows the remainder of the projects to handle dashboarding, orchestration, bare-metal provisioning, messaging, containers, and governance is provided by those six basic services. Private cloud distributions based on OpenStack can provide more significant benefits than custom-coded private clouds. IDC assessed the value of the Red Hat OpenStack Platform for private clouds and discovered that enterprises gained $6.81 million in annual benefits. Join FITA Academy's OpenStack Course in Chennai to get trained under our Cloud experts who have compelling and remarkable knowledge of the OpenStack Cloud platform.