Course Highlights and Why Networking Course in Chennai at FITA Academy?

Introduction to Networking, Networking applications, Networking Hardware, Reference Models: OSI TCP/IP, Internet, Connection-Oriented Network and Frame Relay.

Understanding about the Physical Layer: Communication Theory, Transmission Media, Wireless Transmission, Public Switched Telephone Networks, & Mobile Telephone System.

Comprehending the Data Link Layer for design issues, error detection and correction, elementary data link protocols.

Apprehending the Medium Access SubLayer for channel allocation problems, multiple access protocols, Ethernet, Data Link Layer Switching, Wireless LAN, Broadband Wireless, and Routing algorithms, Congestion Control Algorithms, Inter-networking, IPv4 and IPv6 in Network Layer.

Getting familiarised with the Data Transport Service, Elements of Transport Protocol, Simple Transport Protocol, Internet Transport Layer Protocols: UDP and TCP.

Getting acquainted with the Domain Name System, Electronic Mail, World Wide Web, architectural web, and dynamic web content.

Knowledge of Application Layer protocols which are Simple Network Management Protocol, File Transfer Protocol, Simple Transfer Mail Protocol, and Telnet.

Insights on Network Address Translation, Mobility and the Internet, Network Security - Botnets, DoS/DDoS, Viruses, and Worms.

Hands-on practice on Multicast and Anycast Mechanisms, Multiple Access Control Techniques, and Modulation and Coding.
Upcoming Batches
09-12-2023
Weekend
Saturday (Saturday - Sunday)
11-12-2023
Weekdays
Monday (Monday - Friday)
14-12-2023
Weekdays
Thursday (Monday - Friday)
16-12-2023
Weekend
Saturday (Saturday - Sunday)

Classroom Training
Get trained by Industry Experts via Classroom Training at any of the FITA Academy branches near you
Why Wait? Jump Start your Career by taking Networking Course in Chennai!
Instructor-Led Live Online Training
Take-up Instructor-led Live Online Training. Get the Recorded Videos of each session.
Travelling is a Constraint? Jump Start your Career by taking the Networking Online Course!
Trainer Profile
FITA Academy's Networking Trainers are industry professionals having a maximum experience of 10+ years in the field.
FITA Academy hires only the best skilled and competent trainers to impart to students extensive knowledge of networking technology.
The trainers have vast teaching experience as they have successfully led teams in completing both national as well as international projects.
They possess exhaustive academic as well as technical knowledge which they have gained from their comprehensive working experience.
The trainers also help students in resume building and certainly provide career guidance and support.
Learn at FITA Academy & Get Your
Dream IT Job in 60 Days
like these Successful Students!

Features of Networking Course in Chennai at FITA Academy
Real-Time Experts as Trainers
At FITA Academy, You will Learn from the Experts from industry who are Passionate in sharing their Knowledge with Learners. Get Personally Mentored by the Experts.
LIVE Project
Get an Opportunity to work in Real-time Projects that will give you a Deep Experience. Showcase your Project Experience & Increase your chance of getting Hired!
Certification
Get Certified by FITA Academy. Also, get Equipped to Clear Global Certifications. 72% FITA Academy Students appear for Global Certifications and 100% of them Clear it.
Affordable Fees
At FITA Academy, Course Fee is not only Affordable, but you have the option to pay it in Installments. Quality Training at an Affordable Price is our Motto.
Flexibility
At FITA Academy, you get Ultimate Flexibility. Classroom or Online Training? Early morning or Late evenings? Weekdays or Weekends? Regular Pace or Fast Track? - Pick whatever suits you the Best.
Placement Support
Tie-up & MOU with more than 1500+ Small & Medium Companies to Support you with Opportunities to Kick-Start & Step-up your Career.
Why Learn Networking Course in Chennai at FITA Academy?
Live Capstone Projects
Real time Industry Experts as Trainers
Placement Support till you get your Dream Job offer!
Free Interview Clearing Workshops
Free Resume Preparation & Aptitude Workshops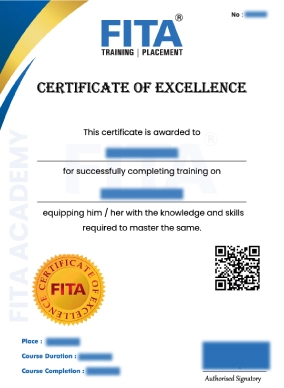 Networking Certification Training in Chennai
Networking is everywhere. It may surprise everyone but every software that is developed needs a network to run on and should be able to pass and share information. The above statement directly tells the importance of Networking in this digitized world, because every program that runs, is utilizing a network channel to pass the information throughout the world. Therefore Networking can be learned by anyone from Finance, Education, Transportation, Manufacturing, Technology, Government, Hospitality, Health Care, and Retail. Because every sector needs Networking access it should be able to pass their information to their customers whether it is bank transfer, sharing children's grades to their parents through messaging, sharing patients' health records through mobile applications, and the like. Each and every service needs separate networking channels to support its business. Hence, for this reason, Networking can be learned by anyone as there is a huge demand for Networking Engineers and Networking Administrators who can provide and oversee the security of their organizations. FITA Academy provides students complete hands-on training for the Networking Training in Chennai to mold them as industry professionals and to help them acquire high-end networking jobs to fulfill their career goals.
Have Queries? Talk to our Career Counselor for more Guidance on picking the
right Career for you!
Placement Session & Job Opportunities after completing Networking Course in Chennai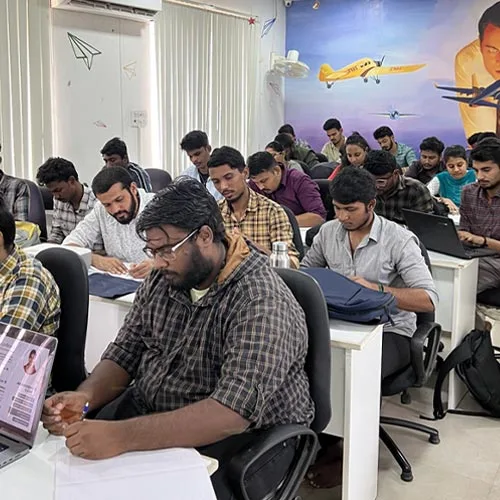 There are many reasons why a candidate should opt for the Networking Course and once completed, he/she is on the list of much-demanded professionals in the IT Market. Because Networking is a major part of Software functioning which cannot be avoided. Therefore having a comprehensive knowledge of the basic and advanced networking concepts will help aspirants to have a strong foundational knowledge that will assist them during implementing their developed software. In today's world, every programmer is expected to have at least some basic knowledge of hardware networking and protocols like how HTTP, TCP/IP works. A candidate who has learned a Networking Course can efficiently develop network-aware software that includes HTTP Communication, Server and Proxies, FTP, and even Data Encryption. They have also proved to have a good and better understanding of the transmissions across OSI layers and can efficiently implement security and better performance in their programs. It is also inadvisable to completely depend on programming and neglect the networking domain as the software side is the one that depends on the networking and not vice versa.
There is also an underlying fact that networking professionals are in short supply. Networking aspirants can take advantage of this fact and can try to boost up their careers by enrolling in our Networking Course in Chennai. The US Department of Labour has given a study that the number of required networking professionals is growing each year. This has been the same story, country after country including India. As most organizations have started to develop mobile devices, started to see profits through investing in Cloud Computing, Social Media, and Big Data, they have realized the importance of recruiting networking professionals to assist their initiatives and services.
As we have seen much about the importance of the Networking domain and how networking professionals are in demand, let's move on to the job roles that are available for certified networking candidates.
Network Specialist
Network Technician
Network Administrator
Network Analyst
Network Manager
Network Engineer
Network Solutions Architect
Finally, let us discuss the salaries of the working Networking Professionals in the Industry. The entry-level professionals earn around Rs. 3,44,770 per annum. The mid-level professionals earn around Rs. 5,37,204 per annum. The experienced professionals earn around Rs. 8,29,081 per annum. Join FITA Academy's Networking Training in Chennai to avail exclusive placement support that is provided till you are getting placed.
Success Story of Networking Course in Chennai
I am one of the students enrolled in the Networking Training in Chennai at FITA Academy. The syllabus was precise and up to the industry standards. I enjoyed learning the course as the teaching also was neat and professional. Learning the Networking course was very helpful to me as I now learned how the basic data and information exchange happens between two systems and software. I personally feel this course can be taken by freshers and even professionals who are new to the networking field. It helps you gain industry knowledge and help you get exposed to industry practices as well.
I recently graduated in Information and Communication Technology. Through learning the course I know the basics of Networking but still, I want to be proficient in the stream and be a qualified candidate to amp up my networking skills. By enrolling in FITA Academy, I must say I have gained a broad knowledge about my networking field. After completing the certification I feel I have transformed as an eligible candidate to kick-start my career. My learning curve has seen a steep growth after joining FITA Academy. I am happy about this positive experience and training.
I am a Software programmer having 2 years of work experience. But my company demands networking knowledge. So three of us from our company joined FITA Academy as a part of the corporate training. We were happy that we joined FITA Academy for the Networking course. The course was so well taken by the trainers and we feel we have gained deep knowledge about the Networking theories. The lab sessions were equally great and informative. It was like a knowledge-building process and we are happy we were a part of it.
I am a fresher graduate in Networking Engineering. I wanted to explore more about the Networking field but want to do it in a short span of time so that I can start my career as soon as possible. Found FITA Academy online and decided to enroll in it. I had a good learning experience at FITA Academy through which I mean I gained a lot of exposure to the Networking field. The basics, important topics, important theories and practicals in Networking all were taught comprehensively and broadly. I benefited much in terms of gaining knowledge and expertise about the Networking field. Thanks to FITA Academy for this wonderful training program and for helping students get exposure to the new technologies in the IT field.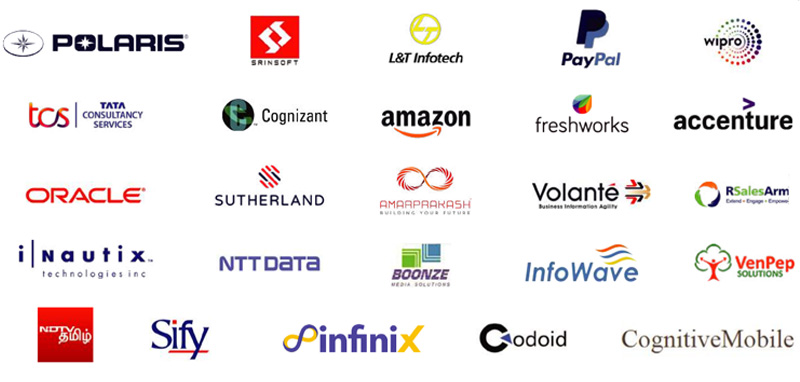 Frequently Asked Question (FAQ) about Networking Course in Chennai
Additional Information of Networking Course in Chennai
What is Networking or Computer Networking?
Networking or Computer Networking is a process of connecting computer devices, laptops, desktops, servers, smartphones, and tablets through networking channels to enable them to share and pass information to one another. Networking doesn't simply means the connection of devices but it also includes the management, maintenance, and operation of those networks, software, and policies.
How Do These Networks Work?
Computer Networking doesn't simply imply the connection of Computers alone but basically, it means the connection of Switches, Routers, and Access points. These three form the foundation of the Computer Network. So whenever we say Computer Network it is the connection of Switches, Routers, and Access points of Computers connected together.
These connections are enabled through different kinds of networks depending upon the need and necessity. There are actually eleven types of networks which are Person Area Network, Local Area Network (LAN), Wireless Local Area Network (WAN), Campus Area Network (CAN), Metropolitan Area Network (MAN), Wide Area Network (WAN), Storage Area Network (SAN), System Area Network (SAN), Passive Optical Local Area Network (POLAN), Enterprise Private Network (EPN), Virtual Private Network (VPN).
FITA Academy is the Best Networking Institute in Chennai that provides outstanding and best industry-based training for students to impart their profound knowledge of the Industry's Networking practices and methods.
FITA Academy is the Best Networking Institute in Chennai that provides outstanding and best industry-based training for students to impart them profound knowledge of the Industry's Networking practices and methods. To learn more about the intricate concepts of the Networking field, students can also join our CCNA Certification which is also one of our best courses to gain broad knowledge about the Networking field.
What are the different types of Computer Networking?
There are two different types of Computer Networking. One is Wired Networking and the other is Wireless Networking.
Wired Networking: Wired Networking is the use of physical mediums like Copper-Based Ethernet Cabling and Optical Fibres to enable networking between devices which means imparting them the capacity to transport and exchange data between them. Copper-based Ethernet cabling is famous for its low cost and reliability while Optical Fibers are used when greater distances and faster speeds are involved but they have disadvantages like higher costs and delicate components.
Wireless Networking: Wireless Networking happens through radio waves that enable the devices to transport data between devices over the air. This form of networking is called Wireless Networking which happens without any cabling. In today's world, Wireless Networking is given the most preference and it is also the most utilized form of Networking. Apart from radio waves, microwave, satellite, cellular waves, and Bluetooth are used as alternatives for Wireless Networking.
Roles and Responsibilities of a Network Engineer
Developing and Implementing new networking solutions and enhancing the efficiency of the present networks.
Setting up and Supporting network requirements including routers, proxy servers, switches, WAN Accelerators, DNS, and DHCP.
Obtaining network equipment and directing subcontractors dealing with networking installation.
Setting up firewalls, routing, and switching to maximize network efficiency and security.
Boosting the network performance through ongoing monitoring and troubleshooting.
Performing scheduled upgrades.
Inspecting the faults in the network.
Reframing the network equipment to the latest firmware releases.
Informing the Network status to the key stakeholders.
Join FITA Academy's Hardware and Networking Training in Chennai to understand the functioning of the Networking field and the benefits it provides the software and other industries in connecting their customers together.