Course Highlights & Why Salesforce Testing Training in Chennai at FITA Academy?
Introduction to Cloud Computing, Types of Cloud, Services of Cloud (Iaas, PaaS, SaaS), Advantages of Cloud Computing, the Service Providers (Salesforce.Com, Microsoft Dynamics, Amazon S3, Google Azure, etc).
Introduction to Salesforce.com, the difference between Salesforce.com &Force.com, Types of Editors ( Enterprise, Professional, Unlimited, Group, etc), Comparison of Editors, Data Model, and Sales Process.
Learning the use of CRM, the evolution of CRM, different objects in CRM (Campaign, Lead, Account, Opportunity, etc), Overview of CRM functionality.
Understanding the Creation of Salesforce Account, Components of Salesforce (Apps, Objects, Tab, Fields), Creation of Custom Apps, Console App, etc.
Comprehending Custom Field, Custom Fields with different field types, Field Dependencies, Field History Tracking.
Apprehending Logical Operators, Formula Fields, and Cross Object Formula.
Getting familiarised with Validation Rules, Date, and String Functions.
Getting acquainted with Setting up User Interface, Home Page Layouts and Home Page Components, ListViews, Working with Chatters.
Hands-on practice for Lead Creation, Conversion of Lead, and Web to Lead.
Exploring Service and Support Management such as Queues, Groups, Assignment Rules, Escalation Rules, Auto-Response Rules, etc.
Upcoming Batches
| | | | |
| --- | --- | --- | --- |
| 27-01-2022 | Weekdays | Thursday (Monday - Friday) | |
| 29-01-2022 | Weekend | Saturday (Saturday - Sunday) | |
| 31-01-2022 | Weekdays | Monday (Monday - Friday) | |
| 05-02-2022 | Weekend | Saturday (Saturday - Sunday) | |

Classroom Training
Get trained by Industry Experts via Classroom Training at any of the FITA Academy branches near you
Why Wait? Jump Start your Career by taking Salesforce Testing Training in Chennai!
Instructor-Led Live Online Training
Take-up Instructor-led Live Online Training. Get the Recorded Videos of each session.
Travelling is a Constraint? Jump Start your Career by taking the Salesforce Testing Online Course!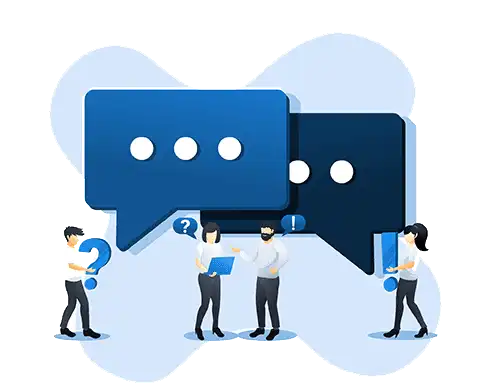 Have Queries? Talk to our Career Counselor
for more Guidance on picking the right Career for you!
Trainer Profile
FITA Academy's SalesForce Testing trainers are industry professionals having a maximum experience of 10+ years in the field.
The professionals have extensive teaching experience and have trained for more than 20+ batches of students, individually.
They provide training according to industry standards and degrees.
The training experts majorly provide career-oriented training to help students learn industry practices and skills.
Preparing students for interviews and assisting students in resume preparation will also be done by the trainers.
Features
Real-Time Experts as Trainers
At FITA Academy, You will Learn from the Experts from industry who are Passionate in sharing their Knowledge with Learners. Get Personally Mentored by the Experts.
LIVE Project
Get an Opportunity to work in Real-time Projects that will give you a Deep Experience. Showcase your Project Experience & Increase your chance of getting Hired!
Certification
Get Certified by FITA Academy. Also, get Equipped to Clear Global Certifications. 72% FITA Academy Students appear for Global Certifications and 100% of them Clear it.
Affordable Fees
At FITA Academy, Course Fee is not only Affordable, but you have the option to pay it in Installments. Quality Training at an Affordable Price is our Motto.
Flexibility
At FITA Academy, you get Ultimate Flexibility. Classroom or Online Training? Early morning or Late evenings? Weekdays or Weekends? Regular Pace or Fast Track? - Pick whatever suits you the Best.
Placement Support
Tie-up & MOU with more than 1200+ Small & Medium Companies to Support you with Opportunities to Kick-Start & Step-up your Career.
Salesforce Testing Certification Course in Chennai
About Salesforce Testing Certification Course in Chennai at FITA Academy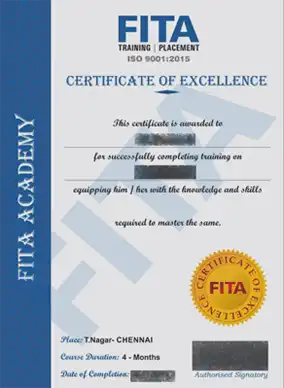 Salesforce Testing Certification Course in Chennai
The SalesForce Testing Certification is open to all the candidates who aim to become Quality Engineers as professionals working with Salesforce Testing Software are known as Quality Engineers. FITA Academy completely facilitates all the amenities for students to successfully complete the certification including the best trainers, best classrooms, industry-based syllabus, computer labs, placement support, etc. Trainers are hired after a tough evaluation process to provide students the best quality training and to help them possess proficient knowledge of the technology. During the Certification, some of the important concepts are taught like Functional Testing, Regression Testing, Integration Testing, System Testing, System Integration Testing, Automation Testing using Selenium, VisualForce Pages, Soft Skills including Communication Skills and Leadership Skills. FITA Academy's Salesforce Testing Training in Chennai has been specially designed for Chennai students and people in and around Chennai to help them get familiarised with the Salesforce Testing technology and its benefits.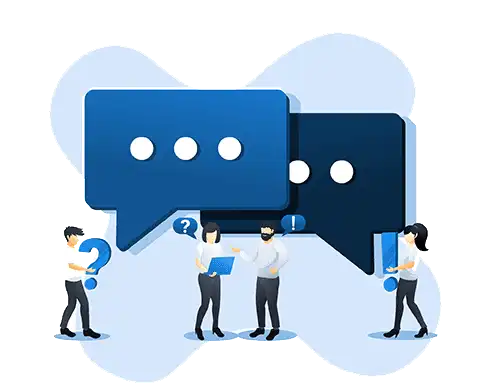 Have Queries? Talk to our Career Counselor
for more Guidance on picking the right Career for you!
Job Opportunities After Completing Salesforce Testing Training in Chennai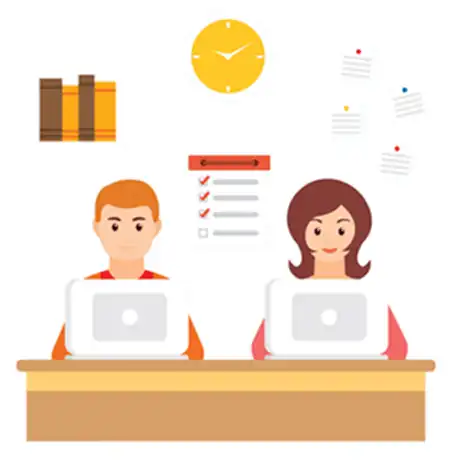 Salesforce is the #1 Cloud-based Customer Relationship Management Software in the world with over 1,50,000 companies using SalesForce.Com (SFDC) for their sales and marketing service maintenance. This CRM service provides many cloud-based services such as Commerce Cloud, Sales Cloud, Service Cloud, Data Cloud, Marketing Cloud, Community Cloud, Manufacturing Cloud, Analytics Cloud, App Cloud, Vaccine Cloud, and IoT. Salesforce Testing is a part of the process that happens during the development of the Salesforce CRM applications to check whether the features that have been designed works in accordance with the customer's needs and requirements. The major purpose of Salesforce Testing is to provide customers a smooth and positive experience when utilizing the software. This is very important for the Salesforce company, as it has a very large customer base, and satisfying them is equally important to maintain a positive relationship with their customers. There are two types of testing done under the Salesforce Testing process. One is Manual Testing and the other is Automation Testing. Manual Testing is nothing but testing the SalesForce.Com (SFDC) application using the traditional methods.
Mostly Manual Testing is performed to execute Functional Testing, Happy Path Testing, Integration Testing, and System Testing. Automation Testing is coding a new program to perform the automation testing of the application on its own. Automation Testing is done through certain tools like Selenium, Assure Click, QTP, etc. There are five levels in Salesforce Testing, which are Unit Testing, System Testing, UAT Testing, Production Testing, and Regression Testing.
The job roles that are available after completing the Salesforce Testing Certification are,
Software Quality Assurance Tester
Salesforce Tester
IT Testing Engineer
Software Testing Engineer
Salesforce QA Analyst
Quality Assurance Engineer
SFDC Quality Assurance Specialist
Quality Assurance Analyst
Finally, let us discuss the salaries of the Salesforce Testing Engineers. The salaries of these professionals vary highly depending on the location of their work, company, job profile and roles, and responsibilities, etc. The entry-level professional earns around Rs. 4,33,394 per annum. The mid-level professional earns around Rs. 5,50,000 per annum. Experienced professionals earn around Rs. 6,50,000 per annum. Join FITA Academy's Salesforce Testing Training in Chennai to have a profound knowledge of the Testing process that is performed by the high-profile Salesforce Testing Engineers.
Student Testimonials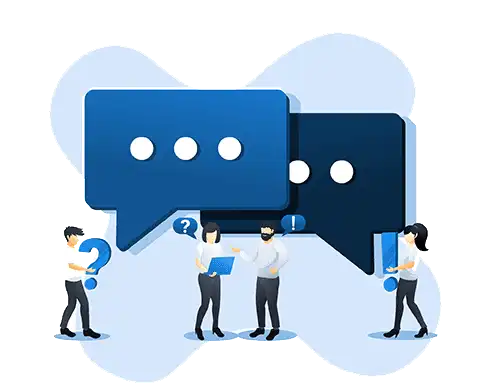 Have Queries? Talk to our Career Counselor
for more Guidance on picking the right Career for you!
Additional Information
Salesforce Testing
Salesforce Testing is one of the processes involved in the development of Salesforce Cloud CRM. As we already saw, Salesforce Cloud CRM is a product of Salesforce Inc, which is an American cloud-based software company based in SanFrancisco, California. Salesforce, also called Salesforce.com, provides many enterprise applications for services such as customer service, marketing automation, analytics, and application development. Salesforce has been ranked as the second-best company to work for, by Fortune Magazine, earlier in the year 2021.
Salesforce CRM is one of the best-selling cloud-based CRMs that has proved its supremacy in enabling its customers to maintain a positive relationship with their users. This includes maintaining the records of their users, such as the services they bought, the services they use the most, the services they are having challenges with, their 'leads' records, their 'visitors' records, their 'customers' records, the 'follow up' records, etc. The CRM also provides a cloud database to store and access the details easily without setting up any physical storage device to help its customers have the best experience in utilizing the CRM. The Salesforce CRM is developed using the language called APEX language which is similar to Java and C#.
FITA Academy provides the best Salesforce Testing Course in Chennai for students to gain a comprehensive and wide knowledge of the Salesforce Testing technology.
Why to choose FITA Academy for the Salesforce Testing Training in Chennai?
Being the most in-demand cloud-based CRM, Salesforce Engineers or Developers are much sought after in the IT market. So it is imperative to hire skilled Salesforce professionals for our organizations. With this in mind, we provide only the best competitive training to our students to go through an easy hiring process to help them fulfill their career goals.
At FITA Academy, we offer comprehensive Salesforce Testing Training in Chennai. Our training course includes coverage of different testing techniques that are used in high-performance CRM modules. The Salesforce Testing Course in Chennai provided by FITA Academy offers in-depth knowledge to students about CRM specifics, industry-based best testing practices, testing quality standards, and the test automation tools that are used.
Being the leading Salesforce Training institution in Chennai, our Salesforce Testing Course in Chennai is led by experienced and highly qualified professionals who deliver training sessions across all our different branches in Chennai.
Designed to gain in-depth knowledge about all of the Salesforce building blocks and understand the concepts of business process automation clearly, our expert faculty at FITA Academy, Chennai has created high-quality courseware that includes videos with theory and demonstration of tasks and features of Salesforce testing modules.
CRM systems that have errors will not be able to get the benefits and the end result will be a loss of customers. Therefore, the testing techniques that we teach are vital for learning the Salesforce CRM systems and make them flawless. The testing techniques taught by FITA Academy industrial professionals will help you to build immaculate Salesforce systems that are error-free.
At FITA Academy, Chennai, our training experts predominantly focus on teaching all the aspects of the Salesforce Testing Course in Chennai in a manner to make it both interesting and motivating. This is one of our many career-oriented courses that cater to the following prospects:
Students who want to get equipped for the job market.
Job Seekers who are looking for new jobs.
Corporate employees who want to gain additional skills.
Why Salesforce Testing Training in Chennai at FITA Academy?
We at FITA Academy, Chennai offer high-quality lessons on Salesforce Testing so that students are able to get the maximum benefits from the CRM systems. We offer training for a broad range of Salesforce Testing modules that include the following:
Manual & automated testing for Salesforce modules
Functional testing for Salesforce modules
Security testing
Evaluation of tools and readiness testing of the cloud before Salesforce module implementation
Role-based testing
Regulatory compliance testing
Browser compatibility testing
Identification and removal of data bottlenecks
API testing for third-party apps
The syllabus and content for Salesforce Testing Training in Chennai at FITA Academy have been put together keeping in view the latest requirements of the industry. Students who complete the Salesforce Testing training are thus enabled to be job-ready at the end of the course and in a position to handle real-world scenarios.
AT FITA Academy Chennai, we offer both weekday and weekend classes to suit the requirements of students and of those employed. Our Salesforce Training team will also work to make you confident enough to crack interviews with ease. The fee that we charge for the Salesforce Testing Training in Chennai at FITA Academy is considerable and gives you good value for money.
Who can opt for Salesforce Testing Training?
Any individual who wants a career in cloud computing and customer data management or wants to develop and implement CRM modules for large organizations can opt for the Salesforce Testing Training in Chennai. Freshers have a good chance of getting a job in this field after they complete the Salesforce Testing Training. There is no prerequisite for joining this course. However, developers who have a working knowledge of HTML and Java can understand the training modules easily.
Course Objectives
All of the Salesforce testing modules are taught to the students.
Salesforce Testing Training at FITA Academy makes the candidates job-ready and provides the ability to test CRM modules for implementation and optimum performance.
Placement assistance for the candidates.
The candidate can reach back to the Salesforce training team for any help after the completion of the course.
One-On-One attention for every student during training sessions.
Weekday/Weekend classes for students and those who are employed.
Interaction with industry experts.
Why do we need Salesforce Testing?
Following are the reasons that have been stated as essential to carry out the Salesforce Testing.
Testing Engineers can check or verify whether the configuration and the code work finely or not.
Aids the Testing Engineers to verify whether the completed program can support the clients' business needs.
Aids the Testing Engineers in confirming whether the built CRM meets the requirement of businesses.
Helps the Testing professionals to find out the bugs in the early stages while they are easy to fix.
The Process-builder feature helps to verify the working conditions and the behavior of the built CRM.
Testing the CRM allows checking the functionality of the time-based events.
Roles and Responsibilities of a Salesforce Tester
Should know to Conduct Smoke Testing in order to make sure all the major functionalities are working properly as per the needs and requirements.
Should know to create both Positive and Negative test case scenarios.
Should know to conduct Equivalence Partitioning and Boundary Value Analysis.
Should be able to create a functional map by working and gaining knowledge of the application.
Should maintain good communication with the Development team.
 Should be able to understand the Customizable features which are built for the Salesforce CRM Application.
The Salesforce Testing should be able to execute role-based test cases to verify the consistency of Data.
They should be able to perform compatibility tests in case the Salesforce CRM gets integrated with third-party applications.
The Salesforce Testing Engineers should be well-familiar with the load testing tools like JMeter to check the complex flows that can offer inconsistent results in the Salesforce CRM.
Should have knowledge of Apex Programming knowledge.
Salesforce Test Automation Tools
Conducting automated functional testing in Salesforce CRM is a cumbersome, as well as a challenging task as most of the test web pages are dynamic. Therefore, testing professionals need to build robust automation frameworks that can stand the test of time.
ACCELQ
HP Unified Functional Testing
Cucumber
Force.com IDE (Eclipse-based)
Change Sets (Cloud Deploy)
Ant/Force.com Migration tool
Workday
Students can explore more about the Salesforce Testing methodology or process in the Salesforce Testing Course in Chennai to attain the best industry knowledge as well as a career.