Course Highlights & Why OpenSpan Training in Chennai at FITA Academy?
Introduction to OpenSpan Concepts such as Windows Integration, Interaction Framework, Web Integration, Project Development, Diagnostics, and Debugging, etc.
Learning Windows INtegration Concepts such as OpenSpan Studio, Solution Building, OpenSpan Solutions and Projects, Windows Adapter Design Properties, Windows Adapter, etc.
Comprehending Solutions Development, OpenSpan Automations, MDI Child Windows, Interaction Framework, Activities, and MDI Active Windows.
Understanding Web Integration topics such as Web Adapter Properties, Events and Methods, Web Adapter, Web Applications, Web Adapter Match Rules, Automating the Training Website.
Apprehdning Agile Desktop and Deployment through learning Agile Desktop Frameworks, Building Project files, deploying OpenSpan Solutions, Configuration of Project Items, etc.
Knowledge of OpenSpan Management Console, Debugging OpenSpan Projects, Studio's Diagnostic Publishers, and Handling errors.
FITA Academy has curated a syllabus that will be suitable for freshers as well as experienced professionals to learn about the OpenSpan Automation tool extensively.
FITA Academy holds competent and proficient OpenSpan training professionals who can deliver high-end classes and teach students with real-time use cases and examples.
We provide students with many training sessions options like Weekday Classes, Weekend Classes, and fast-track sessions.
At the end of the training program, students are given tasks to build or create real-time projects to boost their practical knowledge of the OpenSpan automation tool.
Upcoming Batches
| | | | |
| --- | --- | --- | --- |
| 01-06-2023 | Weekdays | Thursday (Monday - Friday) | |
| 03-06-2023 | Weekend | Saturday (Saturday - Sunday) | |
| 05-06-2023 | Weekdays | Monday (Monday - Friday) | |
| 10-06-2023 | Weekend | Saturday (Saturday - Sunday) | |

Classroom Training
Get trained by Industry Experts via Classroom Training at any of the FITA Academy branches near you
Why Wait? Jump Start your Career by taking the OpenSpan Training in Chennai
Instructor-Led Live Online Training
Take-up Instructor-led Live Online Training. Get the Recorded Videos of each session.
Travelling is a Constraint? Jump Start your Career by taking the OpenSpan Online Course!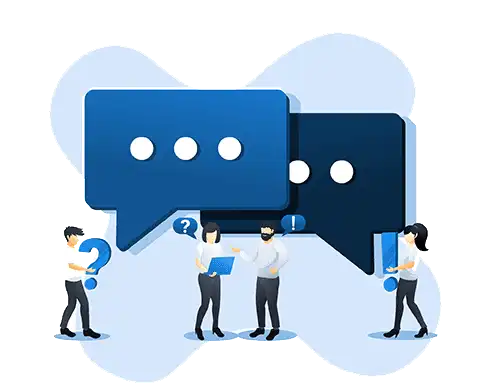 Have Queries? Talk to our Career Counselor
for more Guidance on picking the right Career for you!
Trainer Profile
FITA Academy's OpenSpan trainers are real-time working professionals who are highly proficient in the OpenSpan Automation software.
They possess distinct skills and knowledge of the OpenSpan tool and transmit the same to students through their unique training capability.
After conducting extensive evaluation tests, they are hand-picked from prominent IT organizations, including SMBs and MNCs.
They possess profound teaching abilities, capable of imparting acute and extensive automation tool knowledge.
The OpenSpan training experts are professionally qualified to handle students of large numbers in batches who hold a maximum working experience of more than eight years.
Features
Real-Time Experts as Trainers
At FITA Academy, You will Learn from the Experts from industry who are Passionate in sharing their Knowledge with Learners. Get Personally Mentored by the Experts.
LIVE Project
Get an Opportunity to work in Real-time Projects that will give you a Deep Experience. Showcase your Project Experience & Increase your chance of getting Hired!
Certification
Get Certified by FITA Academy. Also, get Equipped to Clear Global Certifications. 72% FITA Academy Students appear for Global Certifications and 100% of them Clear it.
Affordable Fees
At FITA Academy, Course Fee is not only Affordable, but you have the option to pay it in Installments. Quality Training at an Affordable Price is our Motto.
Flexibility
At FITA Academy, you get Ultimate Flexibility. Classroom or Online Training? Early morning or Late evenings? Weekdays or Weekends? Regular Pace or Fast Track? - Pick whatever suits you the Best.
Placement Support
Tie-up & MOU with more than 1500+ Small & Medium Companies to Support you with Opportunities to Kick-Start & Step-up your Career.
OpenSpan Certification Course in Chennai
About OpenSpan Certification Course in Chennai at FITA Academy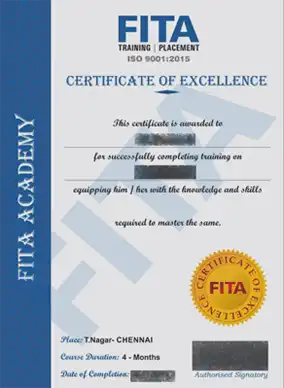 OpenSpan Certification Course in Chennai
FITA Academy's OpenSpan Certification course is handled by the Automation and Analytics experts to provide students with a realistic working knowledge of the OpenSpan tool. The main objective of conducting the OpenSpan Training in Chennai is to make students gain intense knowledge of the OpenSpan Automation tool and its applications, understand the OpenSpan Automation Working Infrastructure and gain real-time experience in debugging issues. Candidates who are eligible to attend this certification course are Automation aspirants who want to undertake the job of automating complex business tasks, Business professionals, Digital Marketing professionals, Software Engineers and Executive Specialists. These professionals can very well get benefited by attending this course as it helps them to understand more about Desktop Automation using this RPA tool, OpenSpan. There are no pre-requisites necessary to attend this certification course ie no need for students to possess any essential knowledge but having a basic knowledge of Robotics, Automation and Desktop Intelligence will be an added advantage in understanding better about this Automation tool. FITA Academy is the right place to enroll in the OpenSpan Course in Chennai as we help students gain first-hand knowledge of the tool by exposing them to actual use cases and applications.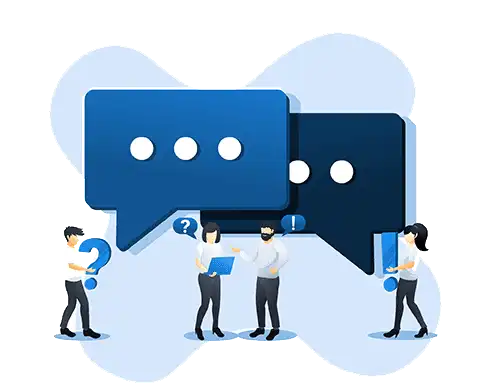 Have Queries? Talk to our Career Counselor
for more Guidance on picking the right Career for you!
Job Opportunities After Completing OpenSpan Training in Chennai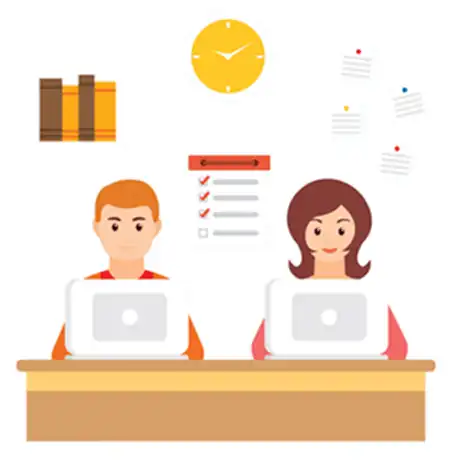 OpenSpan, an Automation software launched in 2004 by Damon Lockwood and Stephen Beckett has now evolved to be an acknowledged and preferred software by thousands of companies and their IT professionals. Realizing its potential, the software was later acquired by Pega Systems in 2016 which runs two essential services of the IT industry such as Customer Relationship Management (CRM), and Business Process Management (BPM). But now it runs the Robotic Process Management (RPM) which is the work of the OpenSpan Automation tool, thus making it a pioneer in transforming the workflow processes of many organizations eventually helping them to develop productive handling of business tasks. This has precisely resulted in employees concentrating on the imperative and crucial tasks that have led to the actual rise in revenue and continuous monetary or income flow. Hence, the OpenSpan tool has earned a name for itself in the Information Technology field which has successfully given rise to numerable job opportunities for freshers and graduates around the world.
Since the tool is in much demand in the IT platform many OpenSpan or RPA professionals are required to do the commanding business tasks and take the business to the next level. Some of the attractive features of the OpenSpan Automation tool are it automates Graphical Design Environment, Executes Desktop Analytics, performs Integration and Automation, etc. Some of the job profiles that are available for OpenSpan Certified candidates are RPA Programmer, Pega System Architect, Technical Manager, Solutions Architect, Automation Engineer, Developer, etc. With experience in the tool, there are some senior positions too that can be acquired which are Project Manager, Pega Senior Systems Architect, Senior Solutions Architect, Business Analyst, Project Associate and also Process Consultant. The companies hiring OpenSpan professionals are Tech Mahindra, Accenture, Infosys, Mphasis, Tata Consultancy Services (TCS), Wipro, IRIS, CGI, and HeadStrong. The Salaries of these professionals highly vary depending on their job profile, skills, experience, company and location of the company. The entry-level salary of an OpenSpan professional is Rs. 5,45,087 per annum. The mid-level professional earns around Rs. 8,76, 386 per annum, while an experienced level professional gets around Rs. 1,00,300 per annum. Enroll in the OpenSpan Training in Chennai at FITA Academy to experience a professional training program that will not only equip you with high-end academic as well as theoretical knowledge of the OpenSpan tool but also provide you with impressive soft skills to make use of the hard skills well.
Student Testimonials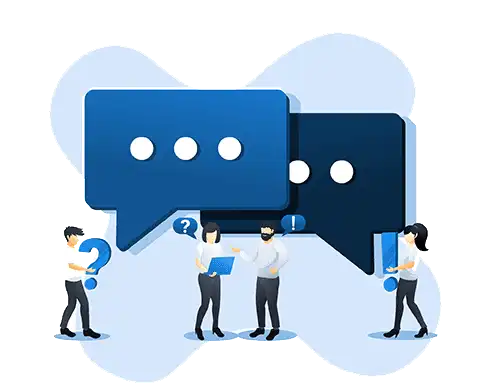 Have Queries? Talk to our Career Counselor
for more Guidance on picking the right Career for you!
Additional Information
What is the OpenSpan Automation tool?
OpenSpan is an Automation Software particularly developed for Desktop and its applications to automate the tasks performed in them. The Software was developed to benefit both front-office and back-end workers to simplify their job by minimizing the time required to finish the repetitive tasks by helping the employees to automate them.
The OpenSpan tool consists of two main components which are OpenSpan Studio and OpenSpan Runtime.
OpenSpan Studio development Environment
OpenSpan Studio is a design software that is used in the Visual Studio environment. The environment consists of the following elements: the Menu toolbar, the Standard toolbar, numerous Tool Windows (which are automatically hidden) on all sides. Create, develop, and test OpenSpan Runtime projects with the OpenSpan Integrated Development Environment.
OpenSpan Solutions and Project Items:
OpenSpan offers a number of system project components tailored to application integration, workflow industrialization, and event monitoring. Select an OpenSpan template for the Project and give it a name in the New Project dialogue box.
Integrating Applications:
OpenSpan Adapter Project items provide integration with enterprise applications for creating automated workflows and event monitoring.
Overview
Studio lets you interrogate applications, in order to expose the underlying objects and uniquely identify each object. You can then use these objects to build automation and monitor application events. To interrogate an application, you use OpenSpan Adapters. Interrogation results in the creation of controls corresponding to the interrogated application targets. OpenSpan uses translators and factories to enable communication between application targets and their platforms. Definitions of the key OpenSpan integration concepts and terms are stated below:
Adapters
The OpenSpan platform lets developers integrate applications at the desktop through their user interfaces. In order to integrate an application, OpenSpan uses adapters to inject code within the targeted application that directly interacts with the application's objects.
OpenSpan does not require the target application to be recompiled or modified in any way. OpenSpan supports a large number of platforms and application control types including Windows Common Controls, Internet Explorer HTML Controls, Java, and .NET.
An adapter is a component that lets users integrate with an application to build upon a specific platform (Windows, Web, and so on.) by interrogating the application to produce metadata describing applications where adapters have accessible properties, methods, and events.
Controls
When an application object is interrogated in OpenSpan Studio, a representation of that object is created and that representation is known as a Control. OpenSpan organizes Control in a hierarchy. For example, integration of Calculator application and interrogation of Clear button, Equals button and results from text box:
This order is also there in the class associated with the control. For example, a text box interrogated in a Windows application would be in the OpenSpan. Adapters.Controls.Textbox.Class. The OpenSpan Textbox Control has all the properties, methods and events associated with the OpenSpan.
A Control performs the following functions:
Saves the rules that are necessary to correct, identify the objects for the next time when the application has to run.
Acts as a proxy for the objects, so it can be used for automation even when the User Object has not been created within the targeted application.
Provides a consistent interface for the Object, regardless of the underlying application technology.
Controls are displayed within the OpenSpan Studio Object Explorer. A Control is considered and created when it has been matched and destroyed, when it has been unmatched.
The properties, methods and events, Controls inherit from the OpenSpan. Adapter
Targets
A Target is an OpenSpan object that corresponds directly to an Application Object. Whereas it controls and represents the virtual application object that does not change between runs of the application. The target represents the actual Application Object that exists within the application at any given moment.
Targets are created and destroyed when Application Objects are created and destroyed. A Target is platform-specific and encapsulates the necessary logic for robotic and monitor application objects. Thus, the text box Control can interact with any Target that implements the text box interface, such as, a Windows text box target, a Java text box target or an HTML text box Target. Join our OpenSpan Training in Chennai and distinguish yourself from others by gaining a commanding knowledge of the OpenSpan Automation tool.