Course Highlights and Why REST API Testing Training in Chennai at FITA Academy?

The REST API Testing Training in Chennai at FITA Academy will train you how to build web applications in a faster and more efficient way.

At FITA Academy we have selectively chosen professional experts who hold experience of 8 to 10 years working in the API industry.

Our esteemed faculty delivers high-level knowledge allowing the students to grasp the concepts of API platforms used in the creation of API proxies such as Mulesoft, APOGEE, and IBM API connect.

The course aims to equip the learners with an understanding of the concepts of Flask, also teaching the students how to install and process basic API writing.

The REST API Testing Course in Chennai consists of various learning modules such as practical and theoretical sessions, live demos, one-to-one interactions, numerous case studies, and presentations.

The course focuses on providing detailed knowledge about the six REST constraints namely code on demand, layer system, client-server interaction, user interface, statelessness, and cacheable.

The students will be required to complete various assessments and projects involving practical as well as theoretical concepts.

We use the latest technologies to provide our students with the best possible knowledge and have an impactful learning experience.

The program covers all the important aspects of REST including in-depth information about its architecture, applications, and coding.

The REST API Course is handcraft to ensure maximum delivery of skills and work confidence to the students. They are also taught to have a competitive edge.
Upcoming Batches
11-12-2023
Weekdays
Monday (Monday - Friday)
14-12-2023
Weekdays
Thursday (Monday - Friday)
16-12-2023
Weekend
Saturday (Saturday - Sunday)
23-12-2023
Weekend
Saturday (Saturday - Sunday)

Classroom Training
Get trained by Industry Experts via Classroom Training at any of the FITA Academy branches near you
Why Wait? Jump Start your Career by taking REST API Testing Training in Chennai!
Instructor-Led Live Online Training
Take-up Instructor-led Live Online Training. Get the Recorded Videos of each session.
Travelling is a Constraint? Jump Start your Career by taking the REST API Testing Online Course!
Trainer Profile
FITA Academy handpicks its trainers to provide the best learning experience to the students. Our REST API Course trainers are professional experts who have API industry experience of more than 10 years.
Our mentors consider the demands of the current market and accordingly use best-fit strategies and practices.
Our trainers constantly provide suggestions and guidance to the learners which build confidence helping you achieve mastery in developing and testing RESTful websites.
The FITA Academy mentors make use of various engaging learning techniques to make a learner understand the functionalities, constraints, and applications of REST API which helps them overcome the complexity of REST API testing.
The REST API Testing Course in Chennai trainers ensures the students have a hands-on learning experience by making use of a wide range of modern learning techniques including assessments, assignments, case studies, discussions, and practical projects.
The FITA Academy instructors apart from being proficient in their fields, also have the capabilities to guide a student for resume building and interview preparation.
Our professional instructors have a well-connected placement network with top companies including various multinational organizations and hiring agencies that provide the best placement packages.
Learn at FITA Academy & Get Your
Dream IT Job in 60 Days
like these Successful Students!

Features of REST API Testing Training in Chennai at FITA Academy
Real-Time Experts as Trainers
At FITA Academy, You will Learn from the Experts from industry who are Passionate in sharing their Knowledge with Learners. Get Personally Mentored by the Experts.
LIVE Project
Get an Opportunity to work in Real-time Projects that will give you a Deep Experience. Showcase your Project Experience & Increase your chance of getting Hired!
Certification
Get Certified by FITA Academy. Also, get Equipped to Clear Global Certifications. 72% FITA Academy Students appear for Global Certifications and 100% of them Clear it.
Affordable Fees
At FITA Academy, Course Fee is not only Affordable, but you have the option to pay it in Installments. Quality Training at an Affordable Price is our Motto.
Flexibility
At FITA Academy, you get Ultimate Flexibility. Classroom or Online Training? Early morning or Late evenings? Weekdays or Weekends? Regular Pace or Fast Track? - Pick whatever suits you the Best.
Placement Support
Tie-up & MOU with more than 1500+ Small & Medium Companies to Support you with Opportunities to Kick-Start & Step-up your Career.
Why Learn REST API Testing Training in Chennai at FITA Academy?
Live Capstone Projects
Real time Industry Experts as Trainers
Placement Support till you get your Dream Job offer!
Free Interview Clearing Workshops
Free Resume Preparation & Aptitude Workshops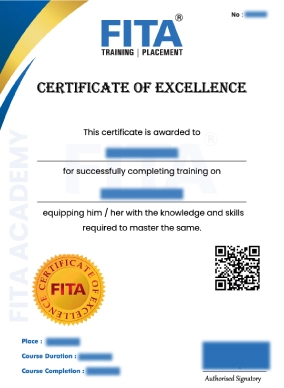 REST API Certification Course in Chennai
Upon the successful completion of the REST API Testing Course in Chennai at FITA Academy a candidate would be awarded a training Certificate which would accredit the professional skills you have gained throughout the training program.With the significant increase in the demand for REST API testing skills, the need to acquire the skills of REST API has also increased among professional software testers. Therefore the candidates are required to be thorough with all vital applications and tools of REST API testing. After equipping you with all the required relevant skills, a certificate would be provided to you to showcase your skills to various enterprises and hiring agencies. FITA Academy is an esteemed organization known for training a student according to the current market demands delivering them with the professional skills and strategies. Our certificate is evidence of the practical exposure and rigorous training a candidate has acquired in REST API testing. Besides our certification, a candidate can also pursue several other professional industrial assessments which are recognized as globally industrial certifications. The FITA Academy's certification for REST API Testing would significantly upgrade your resume and professional integrity thereby increasing your career opportunities and future job prospects. In addition to this, proper guidance would be given to the students preparing them for various placement interviews and respective procedures.
Have Queries? Talk to our Career Counselor for more Guidance on picking the
right Career for you!
Placement Session & Job Opportunities after completing REST API Testing Training in Chennai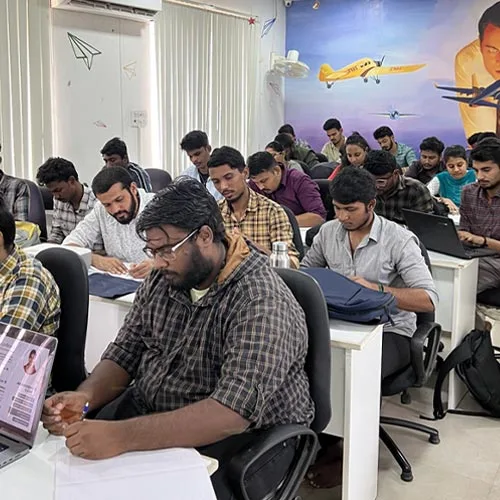 As the number of internet users is increasing, many more businesses are turning to websites and numerous software applications to increase their profits by influencing their customers. As a result of this, the API testing industry is expanding at an enormous rate domestically as well as internationally. The REST API is being increasingly used in websites as well as applications and the main reasons for its growing popularity are its remarkable features such as flexibility, anonymity, and its ability to separate the resources between servers and clients. REST API has a fantastic ability to provide code on demand making it the most preferred API choice among testing professionals. REST API is a modern consumer base used for designing software applications with the aim to deliver excellent results. Considering all this there has been a surge in the demand for REST testing professionals. The RESTful websites and applications are used all around the globe where API testing is of utmost importance to ensure that they run smoothly with improved efficiency. REST API testing is used to fix numerous problems in a website or any application including interoperability enhancement, error detection, and providing suggestions for boosting the communication link between RESTful services.
Various microservices use API to fulfill their services needs. A number of application and software testers make use of test-oriented UI for automating their test process. With an increase in outsourcing, the REST API has become the most extensively used style for API architecture, therefore it demands professional expertise. The automatic responses of massive remote data and resources must flow smoothly without any interruption.
The Rest API Testing Training in Chennai at FITA Academy aims to provide the candidates with the professional skills that run parallel to the latest trends in the market and industries. The skills obtained throughout the program come in handy while working in the API testing industry. The API testing market has two major types of testing, the REST API testing, and Simple Object Access Protocol i.e., SOAP. Our REST testing mentors guarantee that professional competence to all our learners so that they can adapt to the dynamic world of API testing. Our first-class experts will provide you ultimate exposure to REST API testing to help you master the skills and gain in-depth knowledge which will illuminate your highly used techniques and strategies used in the industry.
Individuals who are REST API testing professionals can apply for the various job profiles such as REST API tester, manual test engineer, architect, REST API engineer, and REST API platform engineer. A REST API testing fresher can get a salary in the range of 3.6 lacs to 7.2 lacs annually. With the increase in experience, the salary package also increases, and depending upon the professional credibility you can earn a minimum of 12 lacs per annum. You also have the option to either work as a freelancer or in a corporate firm as a testing professional. According to your work culture preference, you can work in India or outside. FITA Academy has a huge placement network including over 1,200 recruiters to help find the job you want. Our program and instructors will make sure you are provided with the high-level skills to assist you in finding the work environment you are comfortable in.
Success Story of REST API Testing Training in Chennai
I completed my REST API Testing Training in Chennai at FITA Academy. The course introduced me to the different types of REST testing and provided in-depth knowledge about its various applications and uses. The professional experts at FITA Academy guided me throughout the program and made us understand even the complex concepts in a very understandable way. I am glad I chose FITA Academy.
The REST API Testing Course in Chennai at FITA Academy covers a wide range of API testing concepts including the working of API and JSON files. The practical training and regular assessment sessions gave us the experience of working in an API testing industry and taught us how to adapt to the working environment. I started as a fresher and now I am a successful IT professional now. All the credit goes to FITA Academy for providing a wonderful learning experience.
I got my training in REST API from FITA Academy. The REST API course is very detailed and helps in the development of professional skills. We were taught about the various functionalities, uses, and principles of REST API testing. The regular sessions and practical implementation upskilled our knowledge and provided us an idea about the techniques and strategies used in the industry. Overall this program gives a complete overview of REST API testing.
I completed my REST API Testing Training in Chennai from FITA Academy. I now have a thorough knowledge and the required skills to work in an API testing industry. All the credit goes to the expert mentors of FITA Academy who taught me about the applications of REST API and assisted me in building my resume and improving my job prospects. Personally, I think the best part of the program was the interview preparation session as they helped me gain confidence.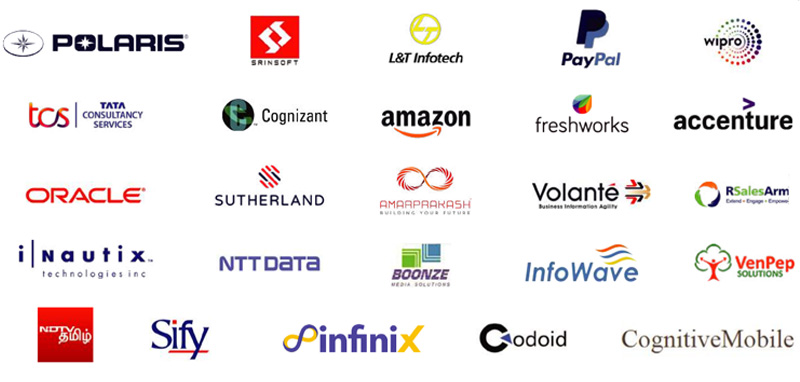 Frequently Asked Question (FAQ) about REST API Testing Training in Chennai
Additional Information of REST API Testing Training in Chennai
As the internet is evolving, people all around the globe make use of different types of applications for researching numerous resources. REST API provides the information and data about such resources. Representational State Transfer or REST API is a form of software architecture that is used for stateless and cacheless interaction among various software applications and devices over the internet. API stands for Application Performing Interface and can be defined as a linkage between two devices or software which allows communication between them. Due to features such as anonymity and reliability, REST API is now the most exceedingly used API style globally. REST along with HTML is used in website development called RESTful websites.
The REST API is defined using its constraints. REST has six constraints, five of which are main while one is optional.
Client-Server – This constraint provides server components in a simpler way by separating client data and server data thereby increasing the UI portability across various platforms.
Stateless – The stateless constraint treats every session independently. The requested data is divided into smaller independent packets and the client is required to supply all the commands in order to access the request.
Cacheable – This constraint labels all the requests into two categories: cacheable and non-cacheable. A current response can be accessed later through a cacheable request.
Uniform Interface – The uniform constraint is used to ensure simple interaction between the devices.
Layered System – In order to prevent unauthorized access this constraint creates a structure in a hierarchical architectural form.
Code on Demand – It is an optional constraint that allows the extension of functionalities from the client through downloading code and executing it as applets or scripts.
The REST API Course in Chennai at FITA Academy aims to build confidence in the students and make them familiar with the creation and testing of RESTful applications and websites. Our curriculum covers a range of topics introducing the students to API concepts focusing on the working of REST APIs. The learners are taught about the functionality and uses of REST API in different fields such as cloud computing. We aim to furnish the candidates with the skills to master the REST constraints by encouraging them in building RESTful websites. We also educate them about the widely used modules such as Amazon S3, OpenStack's, and CDMI (Cloud Data Management Interface) which are used in RESTful website development. Our professional expert instructors focus not only on testing but also on training the students about REST API functionality such as reliability, data protection, and anonymity of the latest applications.
Our trainers ensure the trainees are exposed to maximum training knowledge by making use of the best industry strategies and techniques. We are determined to help our trainers achieve mastery in using common REST HTML codes PUT, GET, POST, PATCH, DELETE, and other methods used for developing RESTful websites. We are a proud and renowned institution known for providing in-depth knowledge to all our students through rigorous training on REST API.