Course Highlights and Why MSBI Training in Chennai at FITA Academy?

Introduction to SSIS and DataWarehouse, Dataware House Design, DW Components, and SSIS Tools, SSIS Configuration and Catalog DB, Control Flow Tasks Architecture, Data Flow Tasks, and ETL Architecture, Data Pipelines and Data Buffers.

Learning Basic ETL Entities in SSIS such as SSIS Data Types and Data Conversions, SSIS Local and Global Variables, Dynamic Precedence Constraints, Dynamic Connection Managers in DFT, Data Flow Transformations, and Usage.

Understanding to handle ETL Enumerations in SSIS, ETL with Loops and Indexed Connections, Conditional Precedence Expressions, SSIS Parameters Usage and Variables, Control Flow Breakpoints, Data Flow Data Viewers and Audits, etc.

Comprehending to Debug SSIS Packages and Limitations, Debugging Procedures in Realtime, Row and Column Transformations, Combining and Splitting Data, Performing SQL Database Operations, MERGE vs UNION All Transformations and such.

Knowledge of Lookup, Fuzzy Lookup, Grouping, SORT vs Aggregate Transformations, OLE-DB Command Usage and Parameters, Derived Columns and Data Conversions, and SSIS Parameter Mappings and Options.

Getting familiarized with Tabular Data Stream, Table Locks and Batch Calculations, Scripts for Control Flow Limitations, Scripts for Data Flow Limitations, ADO Connections and DataAdapters, Custom Code Handling in SSIS, etc.

Getting acquainted with Script Tasks and Notify Operators, SSIS Expressions and Iterations,
Data Analytics
, Column Profiling, Data Sampling, and Data Delta, Type I and Type II SCD examples, Dimensions Table Design, and Surrogate Keys.

Mastering SCD Transformation topics such as Business Keys and Attributes, Historical Attributes and Status, Event Notifications and Emails, Partial and Full Cache Options, Fact Table Loads, ETL Load IDS, TDS Sizing and Memory Options.

Insights on Checksum Operations for ETL/DW, Cache Transformation and Usage, Partial and Full Cache Options, SSIS Transactions and Isolation Levels, Checksum for Type 1 and Type 2, SSIS Checkpoints and Isolations.

Achieving Proficiency in CDC Sources and Controls in ISIS, CDC Tables and Change Tracking, Dynamic CDC Connections and Logging, Using CDC for Dimensions Loads.
Upcoming Batches
09-12-2023
Weekend
Saturday (Saturday - Sunday)
11-12-2023
Weekdays
Monday (Monday - Friday)
14-12-2023
Weekdays
Thursday (Monday - Friday)
16-12-2023
Weekend
Saturday (Saturday - Sunday)

Classroom Training
Get trained by Industry Experts via Classroom Training at any of the FITA Academy branches near you
Why Wait? Jump Start your Career by taking MSBI Training in Chennai!
Instructor-Led Live Online Training
Take-up Instructor-led Live Online Training. Get the Recorded Videos of each session.
Travelling is a Constraint? Jump Start your Career by taking the MSBI Online Course!
Trainer Profile
The MSBI Trainers of FITA Academy are working professionals holding positions in MNC companies as BI Developers, BI Consultants or Data warehouse Architects.
The MSBI professionals have a profound working experience and knowledge of the Business Intelligence field and they hold experience of more than 7 years.
The MSBI Training experts have expert knowledge of the working of imperative BI concepts such as SQL Server, SQL DBA, SQL BI, DWH (SSIS, SSRS, SSAS), DAX, PowerView, DQS, and MDS with PowerShell.
These professionals are working in top-tier IT companies like Microsoft, IBM, Verizon, CSC, etc.
They have distinct teaching capabilities who can handle a large number of students in batches and also can impart students a commendable knowledge of the Business Intelligence technology.
Learn at FITA Academy & Get Your
Dream IT Job in 60 Days
like these Successful Students!

Features of MSBI Training in Chennai at FITA Academy
Real-Time Experts as Trainers
At FITA Academy, You will Learn from the Experts from industry who are Passionate in sharing their Knowledge with Learners. Get Personally Mentored by the Experts.
LIVE Project
Get an Opportunity to work in Real-time Projects that will give you a Deep Experience. Showcase your Project Experience & Increase your chance of getting Hired!
Certification
Get Certified by FITA Academy. Also, get Equipped to Clear Global Certifications. 72% FITA Academy Students appear for Global Certifications and 100% of them Clear it.
Affordable Fees
At FITA Academy, Course Fee is not only Affordable, but you have the option to pay it in Installments. Quality Training at an Affordable Price is our Motto.
Flexibility
At FITA Academy, you get Ultimate Flexibility. Classroom or Online Training? Early morning or Late evenings? Weekdays or Weekends? Regular Pace or Fast Track? - Pick whatever suits you the Best.
Placement Support
Tie-up & MOU with more than 1500+ Small & Medium Companies to Support you with Opportunities to Kick-Start & Step-up your Career.
Why Learn MSBI Training in Chennai at FITA Academy?
Live Capstone Projects
Real time Industry Experts as Trainers
Placement Support till you get your Dream Job offer!
Free Interview Clearing Workshops
Free Resume Preparation & Aptitude Workshops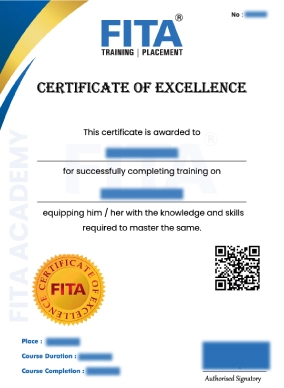 MSBI Certification Course in Chennai
The Microsoft SQL-Server Business Intelligence or simply Microsoft Business Intelligence (MSBI) Certification is an eminent certification to explore, learn and understand the Business Intelligence and Analytics Platform broadly. The MSBI Certification offered by FITA Academy is significant from others as we teach the technology in-depth through skilled and proficient BI professionals. The main purpose of conducting the MSBI Certification is to impart to students a substantial knowledge of the BI field by teaching its imperative and core concepts like Extraction and Analysis of Data, Data Migration, Data Flow Transformations, Control Flow, and Data Flow tasks, Data Sources, Dimensional Modelling, etc. So by enrolling in a professional Business Intelligence Course, students can acquire commanding BI skills that will help them to stand apart and be more of a valuable candidate to the organizations. The MSBI certification is more suitable for candidates who have an eagerness to work with Data to find promising solutions for businesses to help them grow in their sector. Other than them, the certification can also be attended by professionals like Software Analytics professionals, RDBMS Experts, SQL Engineers, ETL Developers, OLAP Experts, Reporting Analysts, Software Architects, and even Business Intelligence professionals. Growth opportunity is very high in the Business Intelligence field and doing a professional certification course in the same ensures high chances of getting acknowledged and hired at the earliest. The average pay scale for experienced BI professionals globally is around $102k which is one of the highest salaries given in the IT field. There are no pre-requisites necessary to attend this course but having a basic knowledge of the RDBMS, Dataware House and Data Mining (DMDW) will be helpful to understand the concepts easily. Enroll in FITA Academy's MSBI Course in Chennai to master the BI concepts which will help you to acquire remarkable job positions in the IT field.
Have Queries? Talk to our Career Counselor for more Guidance on picking the
right Career for you!
Placement Session & Job Opportunities after completing MSBI Training in Chennai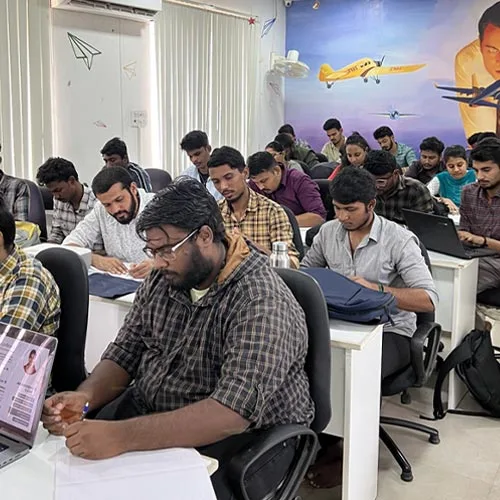 MSBI, the business abbreviation for Microsoft Business Intelligence is a Business Intelligence tool developed by Microsft Corporation deeply incorporating ETL capabilities. ETL is nothing but Extract, Transformation, and Load which is the three main and rudimentary procedures followed using the MSBI tool. The purpose of the creation of this tool by Microsft is to deliver effective and productive Business Intelligence solutions and also help businesses successfully perform Data Mining activities. MSBI delivers three important services that constitute the tool as a whole, that also support ETL operations effectively. The three important services are SSIS – SQL Server Integration Services (Integration tool), SSAS – SQL Server Analytics Services (Analytics tool), SSRS – SQL Server Reporting Services (Reporting tool). These three tools or services predominantly use Visual Studio and SQL Server which are the main components of the MSBI tool. These tools are collectively called SQL Server Data Tools (SSDT). To work with these tools and through them extracting insightful information from data requires savvy skills and knowledge. To help students achieve this capability, FITA Academy has designed the professional MSBI Certification Course that imparts them the necessary skills related to the BI field.
Some of the BI skills that make candidates stand apart from the rest of the non-certified candidates are, Database Skills, Data Security skills, Testing skills, Trouble Shooting skills, Communication skills, and the like. At FITA Academy we ensure all of these skills are taught precisely to students so that can achieve a level of expertise at the end of the training program. Let us now see the job roles that are given for candidates who have completed the Professional MSBI Certification Course. The major job roles are Business Intelligence Analyst, BI Developer, BI Semantic Model Developer, BI Consultant, BI Administrator, SQL Server BI Developer. These designations vary largely from company to company but the responsibilities of these professionals remain quite the same in every company. Let us now discuss the responsibilities of these BI professionals that they are trusted with.
Build, Develop and Manage Business Intelligence solutions effectively.
Design and Execute Data Query Solutions.
Prepare Analysis reports for the given data.
Present Information in a visualized manner for better understanding.
Provide powerful business solutions according to each of the clients' requirements.
Design tools for storage to manage high-volume data.
Test and Troubleshoot the designs and tools that you have designed.
These are some of the responsibilities but there is more to be done by the BI professionals thus companies making sure the professionals provide the best business solutions and perform according to their potential. Some of the companies hiring BI professionals in India are Wipro, TCS, Brilasoft, Accenture, Cognizant, TechMahindra, Fiserv, Deloitte, Barclays, HCL, Dell, IBM, CSC, Infogain, Bank of America, and many more. Finally, let us discuss the salaries of these professionals in India. An entry-level BI Professional with less than one year of work experience earns around Rs. 2,96,320 per annum. Beginner professionals having one to four years of work experience earn around Rs. 4,54,920 per annum. Mid-level professionals with five to nine years of work experience earn around Rs. 8,76,577 per annum and finally experienced professionals earn around Rs. 12,30,787 per annum. Join FITA Academy's MSBI Course in Chennai to learn the latest BI practices, processes, tools, and more that will help you stay ahead of your fellow candidates and also help you to be a true asset to your organization.
Success Story of MSBI Training in Chennai
I am doing my final year of Engineering in Computer Science. When I was looking for some advanced career options in my field, I found that Business Intelligence is a good bet. I chose FITA Academy to do the course because I have heard a lot about the institute from my fellow students. So many of them have done a certification course here. The training provided for the certification course was largely beneficial in understanding the working of the field and how it is shaping businesses' growth. The classes were really focused on teaching the concepts through intense practical classes helping us to understand the MSBI tool first-hand.
When I was researching about the BI field, I came to know that the field has a good scope for freshers and as today's businesses depend largely on Data, the BI field has become one of the quite important technologies. So I decided to a professional certification course in BI and picked FITA Academy to do it. The reason I chose FITA Academy is that its training methodology is quite unique and distinct. The training was focused to develop our skills rather than just learning and memorizing the concepts. I am confident that I have gained a fine knowledge of the BI tool and I recommend others also to try this certification course.
Though Business Intelligence is a new concept for a fresher like me I really wanted to explore the field as I am very interested to work with Big Data. Since BI also involves working with data, I was quite impressed to work in the field. I am glad that I did the course at FITA Academy because the classes were really practical-oriented and they were really engaging and interactive. Brainstorming sessions were also conducted to discuss the field and everyone shared their personal learnings about the field. These kinds of classes were really helpful to come out of our shells and be interactive in the class. Once again, thanks to my trainer for this effective training program.
FITA Academy was suggested to me by one of my friends as he did the same MSBI Certification course here and now got placed in a reputed IT company with a good salary. This inspired me to take up the MSBI Course at FITA Academy and learn it. First of all, enrolling in the training program is a good way to acquire vast knowledge of the field including its processes, tools, and more. We were all given assignments at the end of the week to help us assess how far we have understood the concepts. Our scores were also shared with us that really motivated us to perform well and learn more about the field in-depth. Thanks to my trainer for delivering such a unique training program and helping us to be better professionals.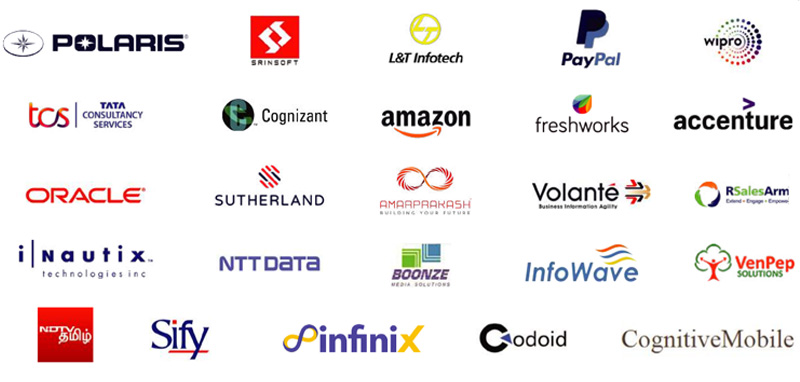 Frequently Asked Question (FAQ) about MSBI Training in Chennai
Additional Information of MSBI Training in Chennai
What is MSBI?
MSBI is an acronym for Microsoft Business Intelligence. This strong suite contains tools that aid in the provision of the best solutions for Business Intelligence and Data Mining Queries. This programme makes use of Visual Studio and SQL Server. It allows consumers to obtain access to correct and up-to-date data in order to make better decisions in the workplace. It provides various tools for various processes that are needed in Business Intelligence (BI) solutions.
MSBI is categorized into three groups:
SQL Server Integration Services (SSIS) is an integration tool.
SQL Server Analytical Services (SSAS) is an analysis tool.
SQL Server Reporting Services (SSRS) is a reporting utility.
Looking to do your Microsoft Business Intelligence Training in Chennai? Then FITA Academy is the right place to do your certification course as we have recruited the best set of trainers who hold exceptional industry knowledge of the BI field as well as the MSBI tool.
Why Choose MSBI over other BI tools or solutions?
Effortless Data exploration and Visualization: MSBI allows you to easily explore and visualize data by allowing you to use various tools such as pie charts and graphs. Using a 3D graph provides a clear representation of enormous numbers, as employed by scientific communities. You may also use a trellis chart in MSBI to compare data trends with temporal bounds.
Self-service BI tools that are managed: Professionals, for example, use Microsoft services on a daily basis. Everyone has access to Microsoft BI tools like MS Excel. Previously, these BI tools were managed by a variety of experts and supervisors, posing a difficulty for employees. They had to contact IT departments for minor issues that MSBI tools can now quickly resolve.
Use of all native Excel features: As you may be aware, MS Excel makes it simple to collect data and create aesthetically appealing analyses. MSBI dashboards are of excellent quality. Content-driven dashboards that aggregate data from many databases into a single aesthetically pleasing display provide access to information and monitoring of nearly any data source within the organization.
.NET and Web Services are fully supported: The fact that SQL is owned by Microsoft Corporation is the icing on the cake, as it ensures a superb user experience and ease of use.
End-to-end solutions: MSBI makes use of a variety of services, including SQL Servers. Apart from that, it employs a variety of tools, including visual studio, online transaction processing, data warehouse, data mart, BI semantic model, and data mining, among others.
Applications for data warehouses include: Business intelligence necessitates a variety of analytical requirements. The data warehouse is ideal for extracting data in order to complete the analytical process quickly. It has data sources for all forms of information.
Some other advantages include
MSBI offers data storage and retrieval for elegant processing and quick business choices. It consists of resource tools that give detailed Business Intelligence solutions.
Most businesses are looking for skilled business analysts, and the demand for SSAS, SSIS, and SSRS professionals has lately surged.
MSBI offers to learn the entire package, including the SQL Server and data tools.
By joining FITA Academy's MSBI Course in Chennai students have the advantage of mastering the field through getting exposed to the BI industry's real-time projects and instances.
A MSBI Developer's Role and Responsibilities
A Business Developer's job entails planning and building solutions based on Data queries and requests, storing them in appropriate data warehouses, and transforming the data into meaningful information.
The Developer must offer these solutions to the management in order to work on them.
For a more precise output, these solutions must be regularly monitored, debugged, and troubleshooted.
How do i Become a MSBI Engineer?
You'll need some technical knowledge related to Business Intelligence to be a successful MSBI developer.
OLAP (Online Analytical Processing) and ETL (Extract, Transform, and Load) expertise.
SSRS (SQL Server Reporting Services), SSAS (SQL Server Analysis Services), SSIS (SQL Services Integration Services), and MDX (Multidimensional Expressions) are all skills that you should have.
Problem-solving skills, as well as creativity and initiative.
Sound knowledge of SQL which is used for physical Data Modeling and Data warehouse design.
Proficiency in C#, Python, and Transact-SQL which hold an imperative part in the BI field.
Precise knowledge of Data security which is considered as the most significant skill in today's Data-centric age.
Also, good communication skills because you candidates hold the responsibility of reporting to senior and top management.
Basic Troubleshooting and Testing abilities.
Job Description for MSBI Professionals
Developers with good experience in creating and managing BI Analytical solutions, knowing how to retrieve and import data and most importantly holding good experience in Data Analysis are typically sought by IT Companies and Corporations.
Additionally, some basic soft skills that are appreciated by the IT companies are,
Effective Communication abilities.
Ability to listen attentively.
Problem-solving abilities.
Expertise in taking necessary and important Business decisions.
Business Intelligence Processes
The following are the processes that are followed in the Business Intelligence domain.
Data Cleansing – Data might arrive in a variety of formats at any company. According to industry standards, it is critical to capture only the data that is necessary and delete the rest. There are occasions when data contains errors. As a result, Data Cleansing refers to the process of gathering desirable and error-free data.
Data Modeling – All of the data that enters the industry cannot be in a precise format since it comes from a variety of sources. As a result, all of these data must be modeled in a single data warehouse. Data modeling is the term for this data warehousing procedure. Extraction, Transformation, and Loading of data are all examples of data transformation.
Data Representation – It is the process of evaluating data and visually presenting them through constructing dashboards.
Data Analysis – It is the process of examining data using Analytical and Statistical techniques in order to come up with strategic and practical solutions for companies. MSBI is a tool for delivering Business Intelligence solutions, whereas Business Intelligence, on the whole, is a technology intended to direct companies toward taking better business decisions for the effective growth of their company.
FITA Academy is one of the best MSBI Training Institutes in Chennai that has a history of providing valuable training programs to students that have helped them to lay a strong foundation for their career and career growth.