Course Highlights & Why Google Flutter Training in Chennai at FITA Academy?
Industry knowledge on Flutter framework through highly-capable trainers.
Learn all the Flutter programming languages C, C++, DART, and Skia and get a commendable knowledge on the OOPs concepts(classes, methods, variables), imperative programming concepts(loops, conditionals, etc), and 2D technology.
Learn the concepts of developing a high-quality user interface with Flutter's built-in Cupertino's widgets and rich motion APIS.
Become efficient in IDEs(Integrated Development Environments) and the ability to understand the different aspects of writing a software program.
Ability to improve your technical abilities and be cognizant of the debugging tools and testing framework of Flutter.
A better understanding of Google's Flutter Mobile SDKs and their uses.
Good grasp on the open-source community and open source languages and efficiently learn how to use it.
High-level learning of the development of native applications through industry trainers.
Understanding the implementation of single-code usage.
Real-time training on the usage of the cross-platform framework.
Organized syllabus with more concentration on the concept of widgets as Flutter itself is a widget framework.
More knowledge on Front-end development as DART is a front-end language for cross-platform native applications.
Learning of the world's biggest corporations' most sought front-end language.
A good option for beginners as more start-ups are investing in the Flutter framework.
Additional information on the code editors such as Android Studio and VS Code which supports the Flutter framework.
Understanding of all the framework principles and features.
Real-time training on Flutter framework languages.
Real-time training with Live projects to work on.
Learning of the difference between other SDKs and Flutter SDK.
More importance on technical training.
The real-time usage of Flutter framework in the tech world.
Upcoming Batches
| | | | |
| --- | --- | --- | --- |
| 01-06-2023 | Weekdays | Thursday (Monday - Friday) | |
| 03-06-2023 | Weekend | Saturday (Saturday - Sunday) | |
| 05-06-2023 | Weekdays | Monday (Monday - Friday) | |
| 10-06-2023 | Weekend | Saturday (Saturday - Sunday) | |

Classroom Training
Get trained by Industry Experts via Classroom Training at any of the at FITA Academy branches near you
Why Wait? Jump Start your Career by taking Google Flutter Training in Chennai!
Instructor-Led Live Online Training
Take-up Instructor-led Live Online Training. Get the Recorded Videos of each session.
Travelling is a Constraint? Jump Start your Career by taking the Google Flutter Online Training!
Syllabus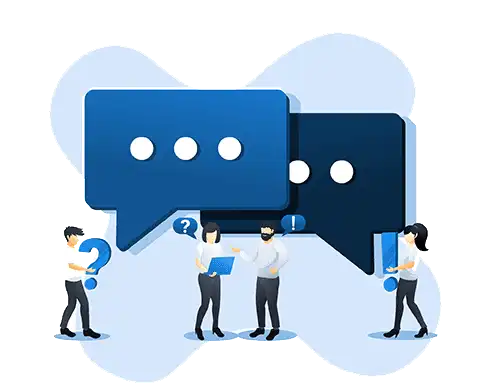 Have Queries? Talk to our Career Counselor
for more Guidance on picking the right Career for you!
Trainer Profile
Flutter and DART trainers at FITA Academy are industry professionals who are in the mobile as well as web application development process with a minimum of 10+ years of experience.
Flutterand DART trainers at FITA Academy have worked on several projects in their respective field and built many applications
Skilled and Competent trainers at FITA Academy who have provided training for more than 25 batches.
Trainers personally provide individual mentorship and career advice.
Flutterand DART trainers at FITA Academy help you to prepare technically as well as academically to face the interview process with a confident gesture.
Features
Real-Time Experts as Trainers
At FITA Academy, You will Learn from the Experts from industry who are Passionate in sharing their Knowledge with Learners. Get Personally Mentored by the Experts.
LIVE Project
Get an Opportunity to work in Real-time Projects that will give you a Deep Experience. Showcase your Project Experience & Increase your chance of getting Hired!
Certification
Get Certified by FITA Academy. Also, get Equipped to Clear Global Certifications. 72% FITA Academy Students appear for Global Certifications and 100% of them Clear it.
Affordable Fees
At FITA Academy, Course Fee is not only Affordable, but you have the option to pay it in Installments. Quality Training at an Affordable Price is our Motto.
Flexibility
At FITA Academy, you get Ultimate Flexibility. Classroom or Online Training? Early morning or Late evenings? Weekdays or Weekends? Regular Pace or Fast Track? - Pick whatever suits you the Best.
Placement Support
Tie-up & MOU with more than 1500+ Small & Medium Companies to Support you with Opportunities to Kick-Start & Step-up your Career.
Google Flutter & Dart Certification Course in Chennai
About Google Flutter & Dart Certification Course in Chennai at FITA Academy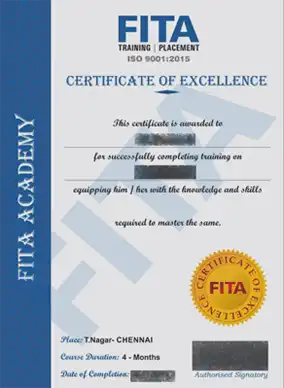 Google Flutter & Dart Certification Course in Chennai
The Flutter and DART Certification Training is a highly in-demand certification that can help you place in big corporations with a surprising package. FITA Academy&rsquo's Flutter and DART Certification enhance your technical as well as soft skills which are the fundamental traits to get into the corporate environment. Flutter and DART Certification at FITA Academy will empower you with sound knowledge on the application development process and its usage in varied industries. At the end of the training, each student will be able to apply the Flutter framework's concepts in their respective field and be an astounding Flutter Professional.
Google Flutter and Dart Course in Chennai will help you to get a grasp on the object-oriented concepts as well as scripting concepts as DART is both an object-oriented and scripting language. The DART certification training covers all the features and advantages of learning the language, therefore making sure that a student is completely trained in a corporate aspect. The certification training will open the gates to numerous job opportunities as it is a tech giant innovation therefore the demand never gets less.
The training provides comprehensive knowledge on the software application and its future uses in the tech world. The certification also guides you in the correct career path enabling you to build a stable and progressive professional career with our mentors sharing their career advice as and when required.
Furthermore, our trainers at FITA Academy will explicitly guide students even after the completion of the course if they want to pursue or gain more knowledge on the domain.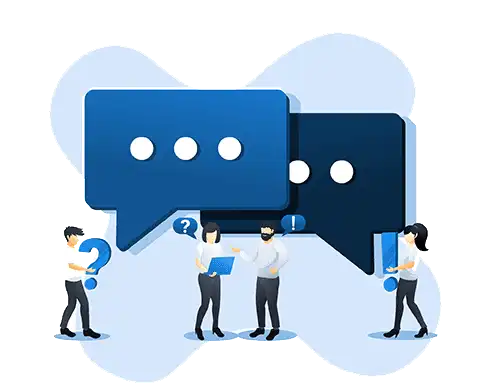 Have Queries? Talk to our Career Counselor
for more Guidance on picking the right Career for you!
Job Opportunities After Completing Google Flutter Training in Chennai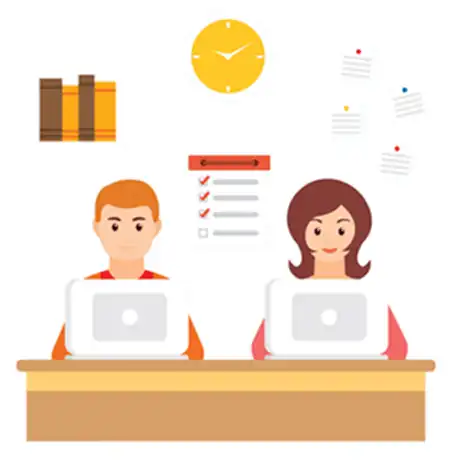 The Flutter Framework is an in-demand software that undoubtedly widens the job opportunities for developers who want to pursue it. Another perk of learning the Flutter framework is that it is developed and backed by the world's top tech giant Google so the demand never gets shorter. Moreover learning of this cross-platform, native app development software will broaden your programming knowledge and skill and your ability to understand the working of IDEs in general. Also, this framework runs on all kinds of platforms, so learning this single framework will help you to leverage your performance professionally. There is also a possibility that top tech giants will be investing in this software in some time, therefore you will have high chances of working in any one of your dream organizations.
Flutter framework was released in May 2017 and it denotes that the software is almost 3 years old. Though the number is comparatively less to the origin of other frameworks or software, it is finding its place in the software field with its latest stable release in March 2021. Due to this reason, many companies are starting to invest in the framework along with its given features and advantages.
Some of the popular job opportunities that Flutter provides are
Flutter Android/iOS Software Engineer
Flutter Engine Engineer
Flutter Ecosystems and Plugins Engineer
Flutter Consultant
Flutter Mobile Application Engineer
Flutter Developer
Flutter Engineer
Some of the popular tech giants that moved to use the Flutter framework are Google, eBay, Alibaba, Hamilton, Reflect, etc. So it is assumed that if you earn a certification in the framework you have more chances of working in any of the above-mentioned companies. You can also be certain that in the coming years, many companies will move to the Flutter framework and thus providing job opportunities for more Flutter Enthusiasts.
A popular job portal company has released stats on the salary package of Flutter developers. In the US, an average Flutter developer earns an amount of $130,000/year. In India, an average Flutter Developer earns Rs 5,50,000 per year. Beginners in the software tool kit are given a package of Rs 3,00,000 per year and experienced professionals are given up to 1,400,000 per year.
Student Testimonials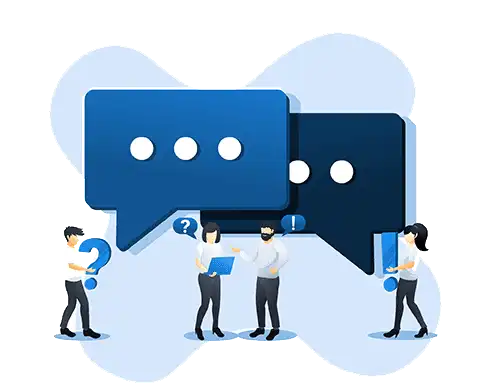 Have Queries? Talk to our Career Counselor
for more Guidance on picking the right Career for you!
Additional Information
Flutter is Google's mobile UI Software Development Kit to develop sophisticated interactive native applications for a wide range of devices such as Android, iOS, Linux, Mac, Windows and Google Fuschia. Flutter SDK is a cross-platform framework where only a single code base is required to write programs for all kinds of OS and DART is the official programming language used in the Flutter framework.
The language used in the Flutter framework, DART, is a client-optimized front-end language to develop mobile, desktop, web and server applications. Though the language is new and unfamiliar to the tech world, it is gaining popularity due to its creator Google. DART is a simple, modern and productive language to learn as it is similar to other object-oriented programming languages like C, C++. So any person with extensive knowledge of C and C++ will easily grasp the language with no pain. DART is also faster than the front-end language JavaScript and that is the reason programmers feel more connected with DART when building applications. DART is also an efficient language known for solving problems quickly more than JavaScript.
DART has all the advantages that a programmer looks for in a language. It&rsquo's pretty simple to use, time-saving, robust(reliable), and clear. It is also a general-purpose language so it has a fast compiling time. DART is a compiled language like C and is faster than its counterpart object-oriented language Java. DART is a productive language with strong built-in support, giving way to develop large projects with its huge collection of libraries and frameworks.
Another advantage of using DART is it is an open-source framework. It already has an active developer community where beginners can upgrade their knowledge of the language anytime. DART is a functional programming language as well but there is no additional information on it. DART can be used as both object-oriented and functional language as well.
DART is similar to C# and Java in Syntax and it provides the best of both worlds. It is also a type-safe language (like C# and Java) as well as a scripting language(like Python and JavaScript).
Also, there is an interesting fact that React Native Devs are finding it easy to work with DART as both languages are translatable.
Google Flutter and Dart Course in Chennai at FITA Academy will precisely elevate your performance in the development field and assist you with the best work opportunities.