Course Highlights & Why AngularJS Training in Hyderabad at FITA Academy?
Learning the definition of AngularJS framework, its features, characteristics, advantages, and benefits.
Understanding what Single Page Applications mean and the difference between Single Page Applications and Traditional Applications.
Knowledge of MVC Architecture and its usage in Client-side and Server-side.
Knowing about the elements of AngularJS framework such as Modules, Data binding directives, Templates, Metadata, Services, Dependency Injection, and Angular Components.
Learning to set up Angular 7 and 8 versions.
Exploring Node Package Manager, Angular CLI, and its advantages, Code Linting and Webpack.
Hands-on training to successfully create an Angular App with CLI.
Comprehending Angular Modules, its usage, Ng module, Root Modules, Feature Modules and Shared Modules.
Getting familiar with Angular Components, Components' Structure, Interaction, and Lifecycle.
Understanding Data Binding, Two-way Data Binding, Style Binding, Class Binding, Event Binding, and Event Filtering.
Upcoming Batches
| | | | |
| --- | --- | --- | --- |
| 05-10-2023 | Weekdays | Thursday (Monday - Friday) | |
| 07-10-2023 | Weekend | Saturday (Saturday - Sunday) | |
| 09-10-2023 | Weekdays | Monday (Monday - Friday) | |
| 14-10-2023 | Weekend | Saturday (Saturday - Sunday) | |

Classroom Training
Get trained by Industry Experts via Classroom Training at any of the FITA Academy branches near you
Why Wait? Jump Start your Career by taking AngularJS Training in Hyderabad!
Instructor-Led Live Online Training
Take-up Instructor-led Live Online Training. Get the Recorded Videos of each session.
Travelling is a Constraint? Jump Start your Career by taking the AngularJS Online Course!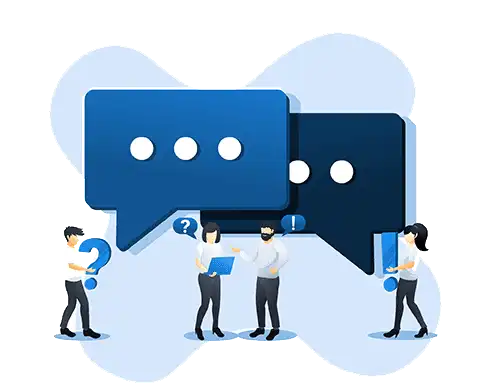 Have Queries? Talk to our Career Counselor
for more Guidance on picking the right Career for you!
Trainer Profile
FITA Academy's AngularJS Trainers are real-time working professionals having a maximum experience of 8+ years in their field.
The AngularJS trainers provide career-oriented training to make students comprehend the industry practices and requirements.
Career guidance support is provided even after the completion of the course.
The tutors make sure students are equipped with the best industry knowledge by giving precise training on theoretical well as technical subjects.
Hands-on training practices are extensively given to enhance students' technical competency.
Features
Real-Time Experts as Trainers
At FITA Academy, You will Learn from the Experts from industry who are Passionate in sharing their Knowledge with Learners. Get Personally Mentored by the Experts.
LIVE Project
Get an Opportunity to work in Real-time Projects that will give you a Deep Experience. Showcase your Project Experience & Increase your chance of getting Hired!
Certification
Get Certified by FITA Academy. Also, get Equipped to Clear Global Certifications. 72% FITA Academy Students appear for Global Certifications and 100% of them Clear it.
Affordable Fees
At FITA Academy, Course Fee is not only Affordable, but you have the option to pay it in Installments. Quality Training at an Affordable Price is our Motto.
Flexibility
At FITA Academy, you get Ultimate Flexibility. Classroom or Online Training? Early morning or Late evenings? Weekdays or Weekends? Regular Pace or Fast Track? - Pick whatever suits you the Best.
Placement Support
Tie-up & MOU with more than 1500+ Small & Medium Companies to Support you with Opportunities to Kick-Start & Step-up your Career.
Angular Certification Training in Hyderabad
About Angular Certification Training in Hyderabad at FITA Academy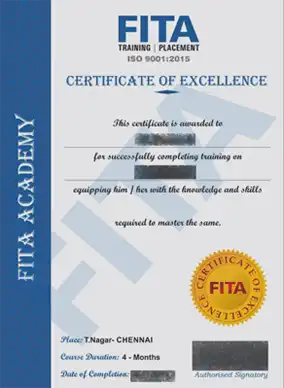 Angular Certification Training in Hyderabad
Learning the AngularJS certification has so many benefits for its aspirants as well as freshers who want to enter the web development field. Completing the AngularJS certification at FITA Academy, candidates can be very well efficient in developing dynamic web applications, desktop applications, and native mobile applications. As the framework is cross-platform compatible, students can achieve proficiency in working with all kinds of platforms. Further, students will also be well-versed in developing Single Page Applications as the AngularJS framework supports the development of the same. Being certified in the AngularJS framework is equal to upgrading your knowledge to the level of industry professionals and it also helps you to work efficiently in your field. At FITA Academy, we offer you thorough training for the Angular Training in Hyderabad to help you fulfill your career goals.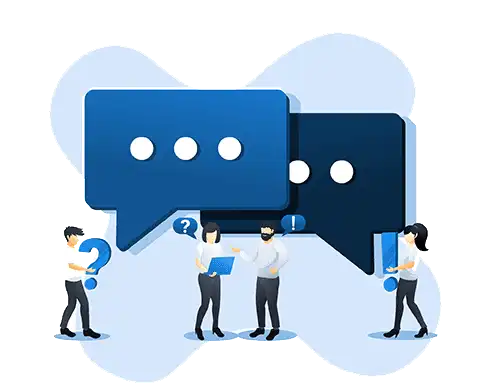 Have Queries? Talk to our Career Counselor
for more Guidance on picking the right Career for you!
Job Opportunities After Completing AngularJS Training in Hyderabad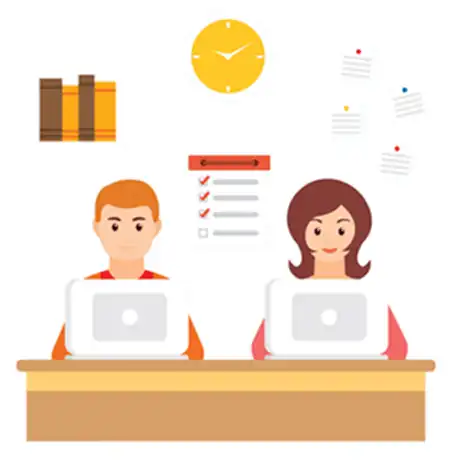 Before jumping to see the career opportunities and salaries that the framework provides, let us understand where AngularJS stands in the current trend. With the help of some statistics, we are sharing the popularity facts of the AngularJS framework in our digital age. Ranking at the No.1 position in the "Popular JavaScript frameworks". Currently being used by 67.8% of front-end developers globally. Has acquired the third position in Github having more than 12,000 stars for its efficiency. With more than 10,00,000 downloads, AngularJS framework has acquired the 2nd position in the "most number of program downloads. More number of questions on AngularJS in the StackOverflow Community pointing to the max of 3.50% compared to React and Vue.js. Ranking at the No.2 position in the Google search trends next to ReactsJS. The maximum number of job openings for AngularJS developers with around 60% coming next to ReactJS. These statistics clearly show that even in our digital age AngularJS has still retained its popularity and efficiency even though it had been released more than a decade ago.
This is one of the clear indications that AngularJS stands tall in terms of productivity as well as providing profitable careers for its aspirants.
To give some more information on the framework, AngularJS is widely used by the big-time players in the IT industry like Microsoft Office, Gmail, Forbes, Upwork, Paypal, Samsung, Google, Amazon, and other players like Snapchat, and more.
Coming to career opportunities, there are numerous companies that are on the lookout for AngularJS developers in 2021. Some of the famous companies hiring for AngularJS developers are Teradyne, IBM, JP Morgan Chase, Tech Mahindra Ltd, iGate Global Solutions, Wipro, and Capgemini.
The attractive job roles offered for beginners in the AngularJS web development are,
Web Developer
Web App Developer
UI Developer
UI Engineer
MVC Web Developer
Front-end Developer
Front-end Web Developer
JavaScript Developer
The average salary of AngularJS developers in India is Rs. 8,50,000 per annum. Entry-level developers earn around Rs. 5,38,929 per annum and experienced professionals earn around Rs. 1,500,657 per annum.
FITA Academy is one of the best AngularJS Training Institutes in Hyderabad offers significant coaching to make students experts in working with the AngularJS framework and achieve excellence in a short and stipulated time.
Also Read: AngularJS Interview Questions and Answers
Student Testimonials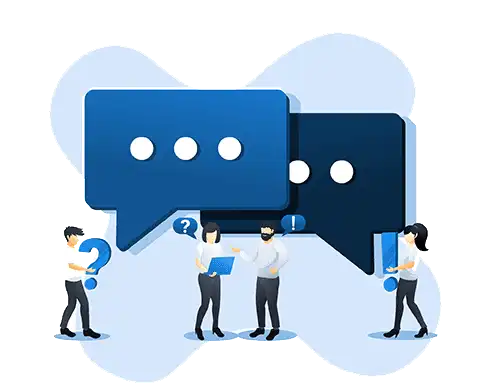 Have Queries? Talk to our Career Counselor
for more Guidance on picking the right Career for you!
Additional Information
AngularJS is one of the leading structural frameworks that is used in building single-page web apps and also it is the popular open-source JavaScript framework at present. The AngularJS web application framework is maintained by Google. Also, the framework has been developed by a group of developers from Google itself. AngularJS is primarily useful for developing and creating static documents and allows the users to extend the HTML syntax for the apps that are in an environment that is easy to adopt and develop rapidly. If you are interested to learn more about web applications and their functions, join the AngularJS Training in Hyderabad at FITA Academy and learn the course professionally under the guidance of trained experts.
Eligibility Criteria to learn AngularJS framework
Freshers who aspire to learn UI Development can learn this course professionally and enhance their career opportunities.
It can also be pursued by professionals such as Web Developers, Web Designers, UI Developers, and Entrepreneurs who wish to learn the front-end of the JavaScript framework.
Enroll yourself in the Angular Training in Hyderabad at FITA Academy and learn the course professionally with market-relevant skills and enhance your career opportunities.
Prerequisites to learn AngularJS framework
There are no such requirements to learn this course. But if you have a basic understanding of the programming language JavaScript it would be of added advantage for you to learn the course easily. The Angular Training in Hyderabad at FITA Academy provides the students with a holistic understanding of the AngularJS concepts and they train students efficiently from the basics.
Knowing more about AngularJS
Built by Google: AngularJS framework is built by Google and also maintained by them. This indicates that there is a huge community out for you to learn about web development. It is a known fact that Google primarily provides what its client requires and thus resulting in creating more opportunities for growth in web building or developing professionals with AngularJS knowledge.
Model View Controller: Most of the frameworks need programmers in splitting the app into multiple MVC components and later the programmers have to write the various codes to put them together again. With the help of AngularJS, it is simple to string them back together automatically by saving the time of programmers and results in better performance.
Comprehensive: AngularJS is a comprehensive solution for quick front-end development. AngularJS does not require other plugins or frameworks. Besides, it offers a range of features like Data building, Dependency Injection, Restful action, and enterprise-level testing.
Unit testing: Unit testing is one of the key factors of AngularJS as the testing is made simple and quick in it. Learn Angular Training in Hyderabad at FITA Academy and enrich your knowledge in web building and developing under the guidance of professional tutors and learn more about the features and application of AngularJS.
Career Prospects of AngularJS framework
AngularJS is one of the prospering careers to choose in the coming days. AngularJS dominates the arena of JavaScript frameworks because of its ability to create a single- web application. AngularJS encompasses the three key components such as speed, agility, and backup options to the developer and so most organizations prefer AngularJS for their web application to increase efficiency.
Companies that hire candidates with AngularJS Skills are listed below.
Teradyne
ClientSolv Technologies
Loot Crate
Unity Technologies
Major League Gaming
Sogeti
IBM
JPMorgan Chase
Elance
Tech Mahindra Ltd
Randstad India Ltd
iGate Global Solutions
Wipro
Capgemini
Various Job Titles that are offered for AngularJS candidates in an organization are listed below.
Web developer
Web app developer
UI developer
UI engineer
MVC web developer
Front end developer
Front end web developer
JavaScript developer
Based on the report submitted by Payscale.com the average package offered for a fresher on having the skill sets of AngularJS is Rs 4,00,000 per annum. The Salary package and perk may differ for the experienced candidates in various organizations.
Learn the Angular Training in Hyderabad at FITA Academy proficiently under the guidance of experienced tutors and equip yourself in a professional environment. Besides, we also offer training for AngularJS 7 and AngularJS 8 for students and one can broaden their career horizons by enrolling themselves in the Angular Training in Hyderabad at FITA Academy.