Course Highlights and Why MEAN Stack Course in Hyderabad
The MEAN Stack Course's precisely crafted courses meet the standards established by companies worldwide.
Coursework is chosen by experts in the field to comprehend MongoDB, Express, Angular, and Node.js fully.
Experienced MEAN Stack instructors with more than ten years of web application development skills.
This course promotes quicker learning and performance by utilising practical instruction and live projects.
The MEAN Stack Developer Training in Hyderabad is comprehensive and starts from the beginning. Even those without prior knowledge of the topic can benefit from it.
Explore advanced implementations using frameworks and libraries like AngularJS, NodeJS, Bootstrap, and jQuery in this MEAN Stack Course in Hyderabad.
Professional MEAN Stack Training in Hyderabad at an affordable cost with certification upon successful course completion.
The FITA Academy's MEAN Stack Course in Hyderabad offers students a flexible schedule. You can attend live or self-paced classes based on your availability.
Following the completion of the training, FITA Academy provides qualified students with 100% Placement Assistance.
Upcoming Batches
| | | | |
| --- | --- | --- | --- |
| 23-09-2023 | Weekend | Saturday (Saturday - Sunday) | |
| 25-09-2023 | Weekdays | Monday (Monday - Friday) | |
| 28-09-2023 | Weekdays | Thursday (Monday - Friday) | |
| 30-09-2023 | Weekend | Saturday (Saturday - Sunday) | |

Classroom Training
Get trained by Industry Experts via Classroom Training at any of the FITA Academy branches near you
Why Wait? Jump Start your Career by taking the MEAN Stack Training in Hyderabad!
Instructor-Led Live Online Training
Take-up Instructor-led Live Online Training. Get the Recorded Videos of each session.
Travelling is a Constraint? Jump Start your Career by taking the MEAN Stack Online training!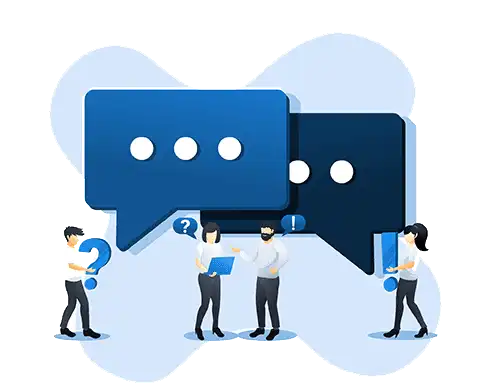 Have Queries? Talk to our Career Counselor
for more Guidance on picking the right Career for you!
Trainer Profile
The MEAN Stack concepts are taught to students at FITA Academy in the optimal combination of academic and practical knowledge because we firmly believe in the blended learning method.
The MEAN Stack Developer Training in Hyderabad Trainers at FITA Academy are Real-Time experts who provide hands-on training on the fundamentals of MEAN Stack.
By teaching students in-depth MEAN Stack coding techniques, FITA Academy instructors help students expand their knowledge.
The MEAN Stack Trainers at FITA Academy give every student the individualised attention and thorough training they need to create Web Applications.
Our instructors provide the students with insightful guidance on interview questions and handling interviews through mock interview sessions and build strong resumes, which helps them develop and boost their confidence.
Features
Real-Time Experts as Trainers
At FITA Academy, You will Learn from the Experts from industry who are Passionate in sharing their Knowledge with Learners. Get Personally Mentored by the Experts.
LIVE Project
Get an Opportunity to work in Real-time Projects that will give you a Deep Experience. Showcase your Project Experience & Increase your chance of getting Hired!
Certification
Get Certified by FITA Academy. Also, get Equipped to Clear Global Certifications. 72% FITA Academy Students appear for Global Certifications and 100% of them Clear it.
Affordable Fees
At FITA Academy, Course Fee is not only Affordable, but you have the option to pay it in Installments. Quality Training at an Affordable Price is our Motto.
Flexibility
At FITA Academy, you get Ultimate Flexibility. Classroom or Online Training? Early morning or Late evenings? Weekdays or Weekends? Regular Pace or Fast Track? - Pick whatever suits you the Best.
Placement Support
Tie-up & MOU with more than 1500+ Small & Medium Companies to Support you with Opportunities to Kick-Start & Step-up your Career.
MEAN Stack Certification Training
About MEAN Stack Certification Training in Hyderabad at FITA Academy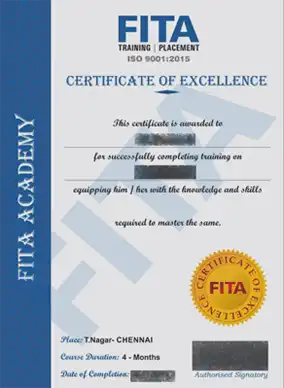 MEAN Stack Certification Training in Hyderabad
The MEAN Stack Course Certification certifies the candidate's mastery of the MEAN Stack Platform and ability to create web pages using it. This certification attests to the fact that the applicant has acquired the skills necessary to work as a Full Stack Developer or MEAN Stack Developer. Including this certificate with your CV gives you access to various career and professional opportunities and gives your profile priority during the interview.
Under the direction of seasoned business experts, the MEAN Stack Training in Hyderabad offered by FITA Academy is intended to improve the skills of aspiring MEAN Stack Developers. A thorough learning experience is guaranteed by the course's instructors, who are professionals with more than 8 years of experience in web application development. Our MEAN Stack Course Trainers offer insightful analysis of the most recent market developments, enhancing your understanding and keeping you abreast of market expectations.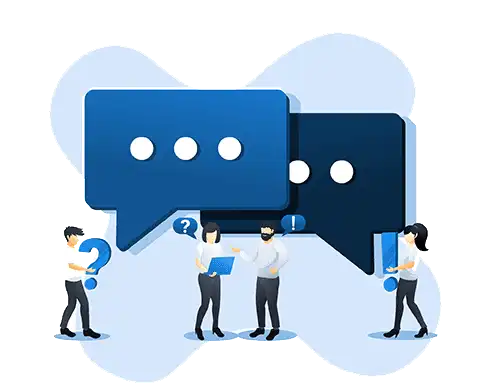 Have Queries? Talk to our Career Counselor
for more Guidance on picking the right Career for you!
Job Opportunities After Completed MEAN Stack Course in Hyderabad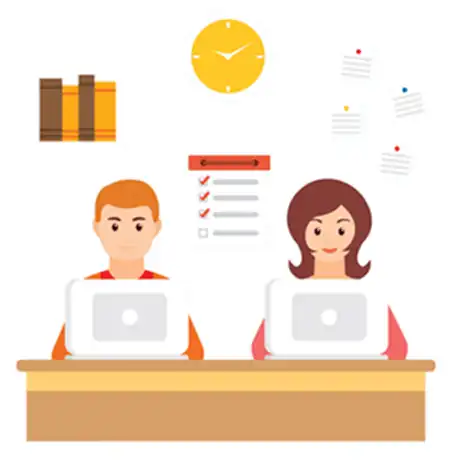 Most companies today favour developers who can efficiently create each component of an application from top to bottom. In that case, MEAN is a well-known Full Stack Development option that aids companies in producing successful apps with less expense. MEAN Stack Developer is a well-liked career option for those seeking excellent employment opportunities in the Web Applications Development field.
Career growth in the MEAN Stack is expected to climb by a total of 18% between 2017 and 2026. This is a result of the growing need for trustworthy internet applications on a global scale. Businesses are currently looking for capable people that can work on both front-end and back-end apps as well as maintain the database system.
Reputable organisations like Accenture, Bosch, Cognizant, HCL, Capgemini, Infosys, and TCS employ MEAN Stack developers. A MEAN Stack Developer in India may anticipate earning an average yearly salary of Rs. 5,28,436.
As one gets skilled, the average salary is expected to rise from Rs.12,00,000 to Rs.15,00,000 yearly. Around the world, a MEAN Stack Developer earns about $ 120,000. Additionally, you can work as a Freelancer if you have years of experience and the necessary skill sets. The MEAN Stack Training Institute in Hyderabad at FITA Academy imparts to the students the professional skill sets necessary for a MEAN Stack Developer under the supervision of Real-Time professionals.
Student Testimonials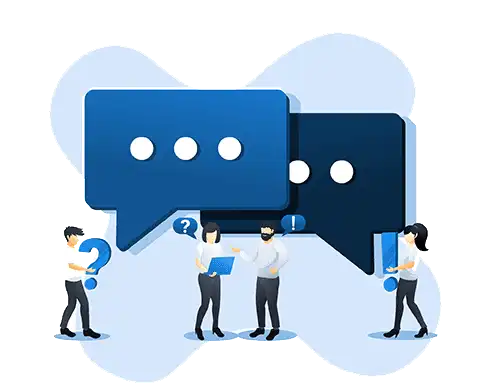 Have Queries? Talk to our Career Counselor
for more Guidance on picking the right Career for you!
Additional Information
Web development is essential for firms looking to build a strong online presence in today's quickly changing technology environment. Developers are continuously looking for tools and frameworks that streamline the development process due to the increased demand for dynamic and compelling online apps. The MEAN stack emerged as a popular choice, offering a comprehensive and integrated solution for full-stack web development. In this, we will see the intricacies of the MEAN Stack, exploring each component in detail and understanding how they work together seamlessly to empower developers in creating robust and scalable web solutions.
Mongo DB
The "M" in the MEAN Stack Stands for MongoDB. It is a popular open-source NoSQL database management system (DBMS) that provides high performance, scalability, and flexibility for handling large volumes of structured, semi-structured data. It is designed to store and manage data in a document-oriented format using a flexible schema called BSON (Binary JSON).
Key Features of MongoDB
Document-Oriented
MongoDB stores data in the form of flexible, JSON-like documents known as BSON (Binary JSON). This allows developers to work with data in a way that closely resembles their application's data model.
Scalability and High Performance
MongoDB is designed to scale horizontally by sharding data across multiple servers. It can handle large amounts of data and high traffic loads, providing high performance and low latency.
Flexible Schema 
Unlike traditional relational databases, MongoDB has a flexible schema that allows for dynamic and ad-hoc changes to the structure of the data without requiring a predefined schema. This flexibility is advantageous in an agile development environment where requirements can change rapidly.
Replication and High Availability
MongoDB supports automatic data replication and failover, ensuring high availability and data durability. It can create replicas of data across multiple servers, providing fault tolerance and minimising downtime.
Querying and Indexing
MongoDB provides a rich query language with support for complex queries, indexing, and aggregation. It allows for efficient searching and retrieval of data based on various criteria.
Horizontal Scaling
MongoDB can distribute across multiple servers through sharding. This enables it to handle large datasets and high traffic loads by dividing the data dn distributing it across multiple machines.
Integration and Ecosystem
MongoDB has a robust ecosystem with drivers and libraries available for various programming languages, making it easy to integrate with different frameworks and tools. It also provides built-in support for geospatial indexing and search.
MongoDB is commonly used in modern web applications, real-time analytics, content management systems, and other scenarios where flexible, scalable, and high-performance data storage is required. It has grown in prominence as a result of its simplicity, scalability, and capability to effectively handle a variety of data formats.
Express.js
Express.js is a popular web application framework for Node.js, a JavaScript runtime environment. It provides a minimalistic and flexible set of features for building web applications and APIs. Express.js is known for its simplicity, lightweight design, and extensive middleware ecosystem, making it a popular choice among developers.
Key features of Express.js
Routing
Express.js allows you to define routes to handle HTTP requests (GET, POST, PUT, DELETE, etc) for different URLs. You can specify the route patterns and associate them with callback functions to handle the requests and send responses.
Middleware
Express.js has a middleware architecture that allows you to easily add functionality to your application's request and response objects, perform additional processing, or pass control to the next middleware in the stack. Express.js provides a wide range of built-in middleware, such as body-parser for parsing request bodies, cookie-parser for handling cookies, and Morgan for logging.
Templating Engines
Express.js supports various templating engines, such as EJS (Embedded JavaScript) and Pug (formerly known as Jade). These engines allow you to generate dynamic HTML content by rendering templates with data.
Error Handling
Express.js provides a straightforward mechanism for handling errors in middleware and routes. You can define error-handling middleware to catch and process errors, allowing you to send appropriate error responses or platform error logging.
Static File Serving
With Express.js, you can easily serve static files, such as HTML, CSS, JavaScript, and images, from a specific directory in your application.
RESTful API Development
Express.js is often used for building RESTful APIs due to its simplicity and flexibility. It provides a convenient way to define routes, handle HTTP methods, and interact with databases or other data sources to implement API endpoints.
Integration with Middleware and Modules
Express.js can be easily integrated with other Node.js modules and middleware to extend its functionality. You can leverage third-party middleware and modules to add features like authentication, session management, and database integration to your Express.js application.
Express.js has a large and active community, which has contributed to a vast ecosystem of middleware and extensions. This makes it easy to find solutions, plugins, and resources to enhance your Express.js applications.
AngularJS
AngularJS, also known as Angular 1.x, is an open-source JavaScript framework developed by Google. It was the original version of Angular before the complete rewrite that led to Angular. AngularJS focuses on building dynamic web applications by extending HTML with additional features and providing a framework for building Single Page Applications.
Key features of AngularJS
Two-way Data Binding
AngularJS provides a powerful two-way data binding mechanism. It automatically synchronises the data between the model (JavaScript objects) and the view (HTML), reducing the need for manual DOM manipulation.
Directives
One of the fundamental components of AngularJS is the directive. They enable the creation of reusable components by extending HTML with unique characteristics and elements. The development of unique behaviours and features within your programme is made possible through directives.
Dependency Injection
AngularJS has built-in support for dependency injection, which helps manage the dependencies between different components of your application. Dependency injection simplifies testing, promotes modular code, and enhances code reusability.
Templating
AngularJS uses templates to define the structure and layout of your application's UI. Templates are written in HTML with additional Angular-specific markup and directives, making creating dynamic and interactive views easy.
MVC Architecture
AngularJS follows the Model-View-Controller (MVC) architectural pattern. It helps in separating concerns by providing a clear separation between data (Model), presentation logic (View) and application logic (Controller).
Testing
AngularJS provides a testing framework called "AngullarJSMocks", which facilitates unit testing of AngularJS applications. It offers tools and API for mocking dependencies, interacting with the applications, and writing test cases.
Extensibility
AngularJS allows developers to create custom filters, directives, and services, extending the framework's capabilities. This extensibility makes it easier to tailor AngularJS to specific project requirements.
Node.js
Based on the V8 JavaScript engine in Chrome, Node.js is an open-source server-side runtime environment for JavaScript. It enables server-side scripting and the creation of scalable network applications by allowing developers to run JavaScript code outside of the web browser. Node.js is effective and well-suited for developing real-time applications and managing several concurrent connections because it uses an event-driven, non-blocking I/O architecture.
Key features of Node.js
Asynchronous and Non-blocking I/O
The event-driven, non-blocking I/O mechanism used by Node.js enables it to manage numerous requests and actions at once. Node.js is extremely scalable and effective thanks to this design decision, especially for applications that need to manage numerous concurrent connections.
Server-side Development
Node.js is primarily used for server-side development, enabling developers to build web servers, RESTful APIs, microservices, and other network applications using JavaScript. It provides an extensive set of built-in modules and libraries for handling various protocols, file systems, and data streams.
JavaScript Everywhere
Node.js allows developers to use JavaScript on both the server-side and client-side, making it possible to share code and logic between the front-end and back-end of an application. This enables full-stack JavaScript development and promotes code reuse.
NPM (Node Package Manager)
Node.js comes with a powerful package manager called NPM, which provides access to a vast ecosystem of open-source libraries and modules. NPM makes it easy to install, manage, and share reusable code, greatly accelerating development and reducing the need for reinventing the wheel.
Scalability and Performance
Node.js is incredibly scalable and performant because of its event-driven architecture and non-blocking I/O approach. It is appropriate for creating real-time apps, streaming services, and chat applications since it can manage numerous concurrent connections with little resource use.
Cross-platform Compatibility 
Node.js is available on various operating systems, including Windows, macOS, and Linux, making it a portable choice for developing server-side platforms and reducing the need for platform-specific code.
In recent years, Node.js has become a popular alternative for creating server-side apps and APIs, seeing a massive increase in popularity. Due to its performance, scalability, and ability to make use of JavaScript expertise on the server-side, it is frequently used by businesses and developers.
By leveraging the strength of each component, the MEAN stack offers an efficient and streamlined development experience, enabling developers to build robust, scalable, and dynamic web applications using JavaScript throughout the entire stack.