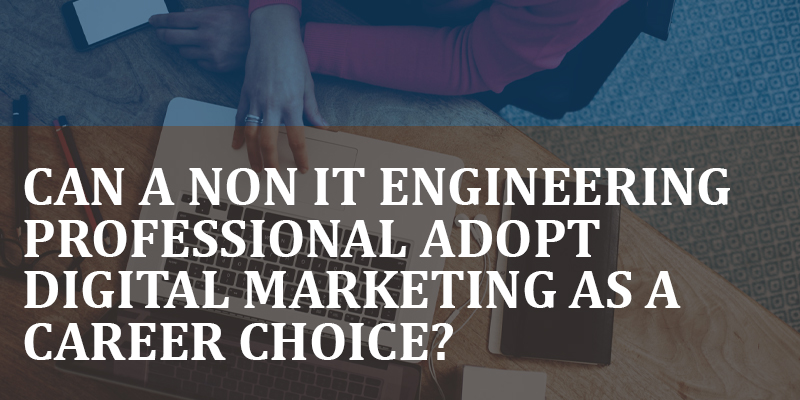 The world has changed due to globalization and digitalization. Marketing has also changed aligning with digitalization. India has been getting empowered digitally. India has been transforming into a digitized country and knowledge economy. As of now, there are 3.9 billion internet users globally. This progress in internet penetration globally is one of the main reason for the development of digital marketing.

Today's world is controlled by Internet & technology. One of the sound careers in today's digitized world is Digital marketing, which is the hottest trend of this generation. Many engineering students want to adopt a career in Digital marketing. Engineer students who always look for challenges, can choose this field that has tons of interesting challenges. More and more engineers are choosing digital marketing field including mechanical and civil engineers due to the opportunities in Digital Marketing.
What is digital marketing and why it is trending?
Digital marketing is the form of marketing through digital channels or the internet, such as websites, search engines, social media, email, and digital channels. It helps the business owners and companies to promote their products and services. It helps them to connect with customers, and develop a range of products from the feedback from customers. Watch this interesting video on FAQ  on Digital Marketing in Tamil.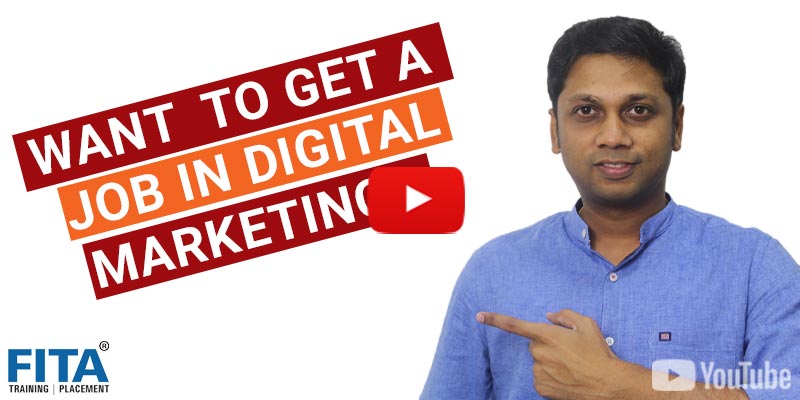 Opportunities in Digital Marketing for Engineers.
The opportunities in digital marketing for engineers is limitless. Digital marketers should have the capability in three main skills – Technology, Strategy & Analytics. Engineering students, have few skillsin common:
They are creators
Engineers like to do researching and innovate
Also, they like to experiment things
 Usually, engineers are with a good technical and creative mindset.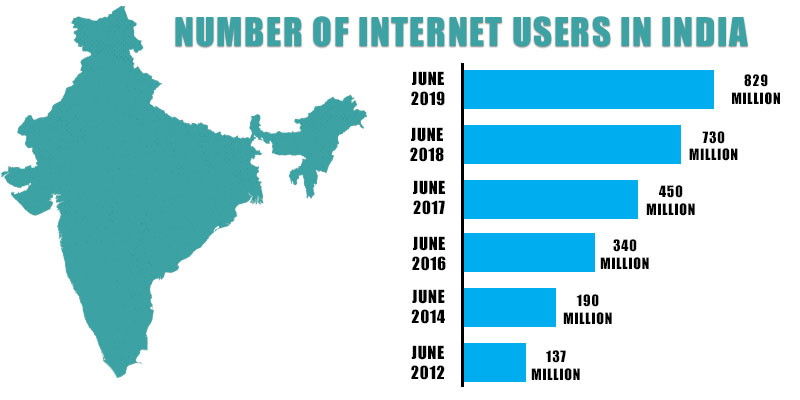 Source of Income
The minimum salary in Digital marketing ranges from 50,000+ INR  to 40,000 INR per month. Freshers are usually with little knowledge. Digital marketing growth is increasing day by day and the growth will even be higher in the next 5-12 years.
Digital Marketing Interview Questions and Answers
Become employable after the Digital Marketing Certification course!
You will not ever stay as unemployable after doing the Digital Marketing course. Because Digital marketing professionals are most needed by most of the companies and it is growing more and more day by day. Therefore there are plenty of opportunities for digital marketing professionals.
If you have some questions in your mind linked to Digital Marketing Training or course, contact us.