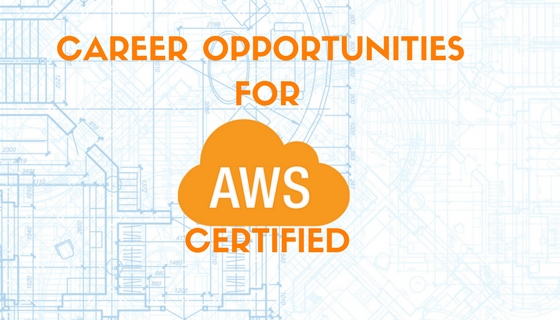 AWS certifications are role-based programs designed for systems operations administrators and solutions architects, developers. Each role contains different levels and sub-divisions. The best way to prove yourself in a certification exam is by pursuing AWS Training. Training is proven to bring knowledge that supports professional needs both in India and in foreign countries. The best AWS experts are developed only through training from really effective trainers. Have a look at the career opportunities for AWS certified.
Solutions Architects
AWS Certified Solutions Architect: Associate Level
This AWS certification certifies that you have the hands-on experience working with AWS to design highly feasible, cost-efficient, error-resistant and transferable distributed systems. It indicates and proves your ability to identify and define needs for an AWS-based application and to adopt best practices for building safe and reliable apps on the AWS platform.
AWS Certified Solutions Architect: Professional Level
The professional level certification represents in-depth technical skills and experience in developing distributed applications and systems on the AWS platform. AWS Course in Chennai is available for both the Associate level and Professional level.
Developers
AWS Certified Developer: Associate Level
This is the first in the developer's category. The certification is a validation to your technical expertise in designing and maintaining applications on the AWS platform. The test examines your knowledge of the following concepts:
Choosing the right AWS services for the application
Code-level application security like credentials, IAM roles, and encryption so on
Writing code that helps to maximizes the performance of AWS services which your application uses.
Utilizing AWS software development kits to interact with AWS services from your application
These concepts are taught in detail through AWS Training in Chennai.
Systems Operations Administrators
AWS Certified SysOps Administrator: Associate
This is a very interesting certification in the field of AWS. The Associate certification showcases your experience provisioning, operating and sustaining systems running on AWS. It proves your ability to identify and collect requirements to define a solution to be created and operated on AWS. It also proves your ability to provide AWS operations and deployment guidance wherever it is necessary and recommend best practices throughout the lifespan of a project.
AWS Certified DevOps Engineer: Professional (Beta)
The certification confirms technical expertise in provisioning, operating and managing distributed application systems on the AWS platform which proves the scope.
This article is to prove that AWS opens door to many options if you get training and certification from a valid source. One can choose different roles by studying a single technology. AWS is a technology that every AWS Training Center in Chennai gives utmost importance and the best of them provide even placement assistance.