Course Highlights & Why Inplant Training in Chennai at FITA Academy?
Introduction to Inplant training, its objectives, benefits, benefits to the industry, benefits to the students, benefits to the institute.
Awareness of Inplant Training duration, academic credentials, pre-internship requirements for students and institutes.
Understanding the Guidelines for Safety, Health, and Welfare of students.
Knowing the targets/goals of the Inplant training, the need for Inplant training, the end-goal of attending Inplant training, etc.
Understanding the necessities to log the information learned in the Inplant training, maintaining logs/diary separately for Inplant training visits.
Preparing students to deliver a presentation of their learnings during their Inplant training visits.
Working knowledge by visiting the real work environments and places.
Getting acquainted with the general Inplant guidelines and training.
Enhancing the skill level of the candidates by providing them first-hand technical experience.
Deep knowledge about industry practices and traditions.
Upcoming Batches
| | | | |
| --- | --- | --- | --- |
| 05-10-2023 | Weekdays | Thursday (Monday - Friday) | |
| 07-10-2023 | Weekend | Saturday (Saturday - Sunday) | |
| 09-10-2023 | Weekdays | Monday (Monday - Friday) | |
| 14-10-2023 | Weekend | Saturday (Saturday - Sunday) | |

Classroom Training
Get trained by Industry Experts via Classroom Training at any of the FITA Academy branches near you
Why Wait? Jump Start your Career by taking Inplant Training in Chennai!
Instructor-Led Live Online Training
Take-up Instructor-led Live Online Training. Get the Recorded Videos of each session.
Travelling is a Constraint? Jump Start your Career by taking the Inplant Online Course!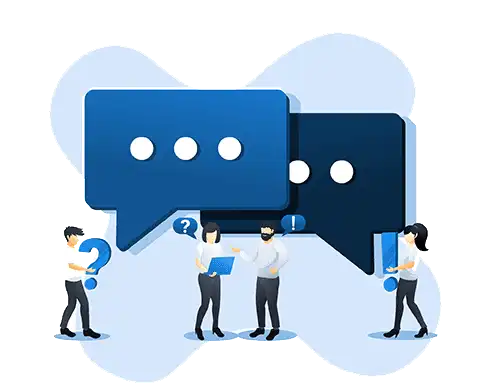 Have Queries? Talk to our Career Counselor
for more Guidance on picking the right Career for you!
Trainer Profile
FITA Academy's Inplant trainers are industry professionals having a maximum experience of 10+ years in the field.
Inplant trainers have vast experience in providing students the real-time work and corporate environments through their teaching/training.
They teach the importance of Inplant training in achieving career prospects and goals.
The training professionals help students to overcome their shortcomings of lacking technical knowledge.
The training provided by these professionals will guide students on the right career path.
Features
Real-Time Experts as Trainers
At FITA Academy, You will Learn from the Experts from industry who are Passionate in sharing their Knowledge with Learners. Get Personally Mentored by the Experts.
LIVE Project
Get an Opportunity to work in Real-time Projects that will give you a Deep Experience. Showcase your Project Experience & Increase your chance of getting Hired!
Certification
Get Certified by FITA Academy. Also, get Equipped to Clear Global Certifications. 72% FITA Academy Students appear for Global Certifications and 100% of them Clear it.
Affordable Fees
At FITA Academy, Course Fee is not only Affordable, but you have the option to pay it in Installments. Quality Training at an Affordable Price is our Motto.
Flexibility
At FITA Academy, you get Ultimate Flexibility. Classroom or Online Training? Early morning or Late evenings? Weekdays or Weekends? Regular Pace or Fast Track? - Pick whatever suits you the Best.
Placement Support
Tie-up & MOU with more than 1500+ Small & Medium Companies to Support you with Opportunities to Kick-Start & Step-up your Career.
Inplant Certification Training in Chennai
About Inplant Certification Training in Chennai at FITA Academy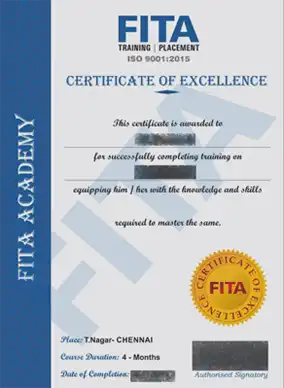 Inplant Certification Training in Chennai
FITA Academy is the best institute to enroll in the Inplant Training in Chennai as we have skilled and competitive trainers to impart real industry knowledge to students. FITA Academy realizes the importance of a candidate going through the Inplant training as we know companies seek candidates who are majorly trained in Inplant and Internship programs. So our trainers aim at enhancing your competency level of practical knowledge in a short span of time. Possessing increased practical knowledge is a must for students nowadays as their work will be completely practical and realistic. Therefore to equip students with the right knowledge as well as to shape them as eligible candidates, we are dedicated to providing comprehensive and thorough practical training for students for all kinds of majors. Join FITA Academy's IPT Training in Chennai to be one of the eligible and qualified students to be a complete industry professional.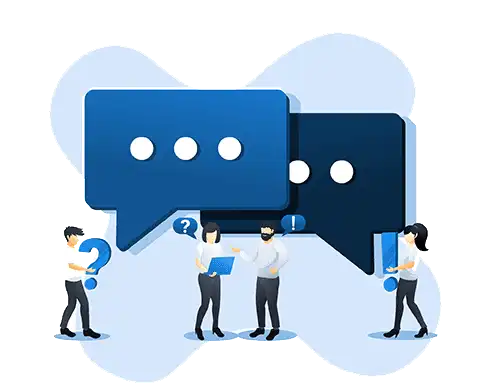 Have Queries? Talk to our Career Counselor
for more Guidance on picking the right Career for you!
Student Testimonials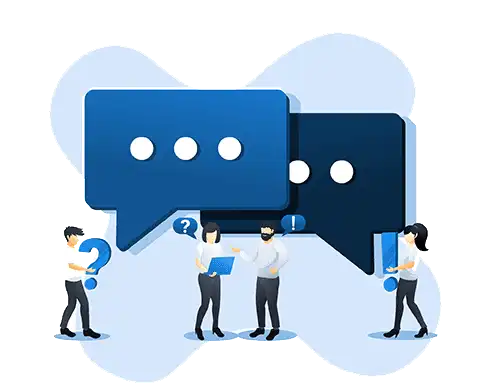 Have Queries? Talk to our Career Counselor
for more Guidance on picking the right Career for you!
Additional Information
What is Inplant Training?
Inplant Training is a part of the course curriculum for all Graduate Students. The training is to make sure students get exposed to the real-time working environment of their industry. This Inplant training is essential for students to understand that beyond their academic world, a true working atmosphere exists where their practical and technical skills are much demanded and needed.
The Inplant training is a must-attend program for both Engineering as well as Arts and Science students. The program is mainly conducted because they have to gain practical knowledge of what they are learning inside a classroom. Moreover, companies are equally seeking an Inplant Training Certificate from which is equal to the proficiency they gained in the technical part of their syllabus.
People often get confused between Inplant Training and Internship being the same. But in actual reality, both are different but have the same common goal. As we saw above, Inplant Training is getting exposed to the real-time working environment to understand the industry practices. While on the other hand, an Internship is all about gaining hands-on working experience in your industry/field.
Why enroll in Inplant Training in Chennai at FITA Academy?
Trainers at FITA Academy are real-time IT professionals working in leading MNCs like Cognizant, Wipro, TCS, Infosys, Accenture, and Mindtree. The course curriculum of Inplant Training is carefully researched and prepared by professionals from MNC to meet the demands expected in the IT industry. After completing the Inplant Training in Chennai at FITA Academy, students will be familiar with industrial processes followed in the IT, Mechanical, Digital Marketing, and other fields.
The syllabus and content for Inplant Training in Chennai at FITA Academy have been put together keeping in view the latest requirements of the industry. Students who complete the Inplant Training are far more knowledgeable and competent in understanding the industry working processes and also understand the career prospects and in a position to handle real-world scenarios.
At FITA Academy Chennai, we offer both weekday and weekend classes to suit the requirements of students and of those employed. Our Inplant Training team will also work to make you confident enough to explore your future career prospects with ease. The fee that we charge for the IPT Training in Chennai at FITA Academy, Chennai is considerable and gives you good value for money.
Students will receive a Certificate of Excellence for doing their Inplant training from FITA Academy.
Benefits of Inplant Training
As we have already seen the importance of Inplant training, let us see the benefits of enrolling in an Inplant training program.
Participating in an Inplant Training program has proved to increase the overall knowledge of students that includes academic knowledge and practical knowledge.
Though the time frame of the program is short, with observational skills, students can pick up the work culture and enhance their practical knowledge.
More than your academic improvement, your practical knowledge is what speaks volumes about your understanding of the industry. Thus, it is important to get exposed to the working environment of your industry.
Observational skills can be enhanced very well during the Inplant Training.
The Inplant training can very well guide you in the correct career path and give us the ability to understand your future career prospects after you finish your graduation.
As we live in a fast-paced digital world, it is imperative for students to get familiarized or acquainted with the new and emerging working environments where it will immensely help them to understand the behind-the-scenes work of their industry.
Communicating with the real-time industry people, students can get to know the challenges and benefits of working in eminent and renowned companies or organizations.
Attending the Inplant Training is a validation and confirmation of a student's real-time knowledge of his working environment which the student can include in his/her resume to gain more attention from the employers.
Adapting to the work culture of a company is really important for a student so helping students to get in touch or making them acquainted with the working environment makes them prepared and job-ready to face their new phase of life in a more confident way.
Finally, they can prepare themselves to get more adapted to the working policies and working structure of the organizations so that they can be a more responsible professional for their organization.
Other Major Benefits
Attain Real Work Experience
Enhances your capacity to adapt to your new working environment
Initiates and Broaden your Networks (Connection with People)
Gives you the ability to choose a Speciality of your future working field.
Helps you to become more Self-confident
Makes you Stand out and helps you to gain more attention
Increases your CV Value
Increases your Market Value
These are the major features and benefits of the Inplant Training and a student can enjoy all these benefits if students choose FITA Academy for doing their Inplant Training in Chennai. Join our Inplant Training in Chennai and attain proficient real-time industrial knowledge from the best industry trainers in the field.