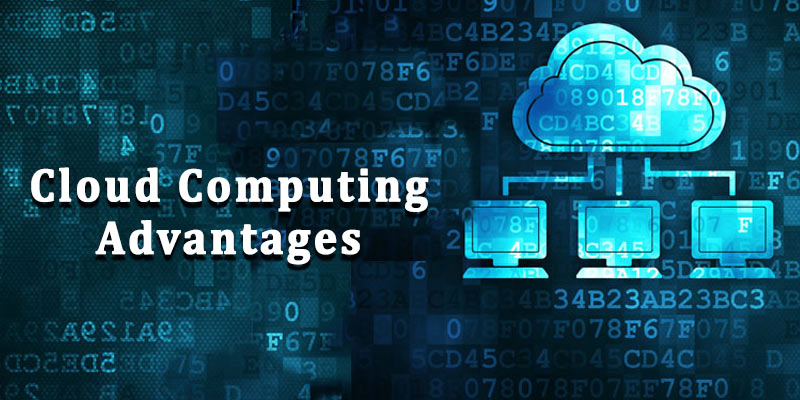 Here, are some significant advantages for managing Cloud computing in your organization:
Flexible
Flexibility is assigned as the scalable property of IT resources with the help of the internet and Cloud Computing provides that feature.
Scalable
According to the requirements and requests of the organization's users, scalability is a property to scale up or scale down the computing System.
Scale Up: Increasing the system and resources according to demand.
Scale Down: Decreasing the system and resources according to demand.
High Speed
Cloud computing permits you to expand your service quickly in some clicks. This faster deployment enables you to get the resources needed for your system within fewer min.
Mobility
Employees who are working at remote locations can simply access all Cloud Services. All they need is internet connectivity.
Backup and Recovery
Data is secure with the help of Cloud Computing, on Cloud Servers or Cloud Storage services providers like Dropbox, iCloud, Onedrive.
Easy Access to Data
Just with the connection of the internet, anyone can access other data from anywhere with the help of cloud computing.
Unlimited storage capacity.
The cloud allows limitless storage capacity for storing. At any time you can immediately increase your storage capacity with low monthly fees.
Cost Savings
The Biggest benefits of cloud computing are Cost Saving. It helps to save abundant capital cost and it doesn't need any physical hardware investment.
 Other Important Benefits
 Some other advantages of cloud computing are:
Access of API is available
On-Demand Self-Service
Permits pay-per-use
Web-based control & interfaces
Independence of location and devices.
Produce low-cost software
Fast and effective virtualization
Offers Resilient Computing
Effective virtualization
Cloud Computing is the fastest-growing sector of network-based computing. It provides a great advantage to customers of all sizes. Developers, Enterprises, Common users and all types of organizations. With the help of Cloud Computing Training, the professional can get knowledge about the advantages of cloud computing and they can focus on different aspects of Cloud Services that provide growth to the company.