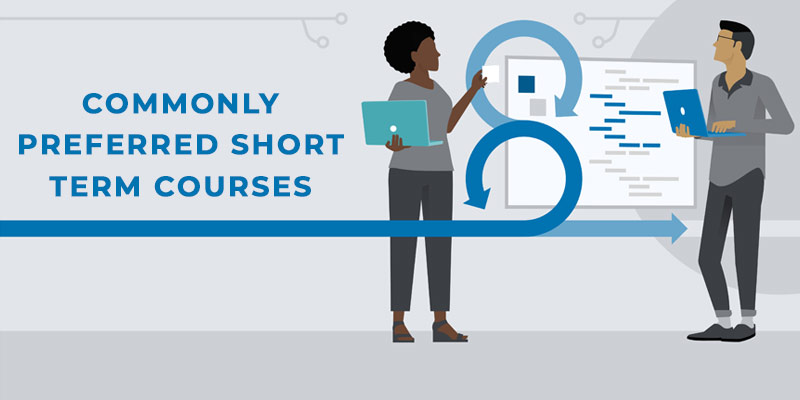 Ethical Hacking Course
Most of the people stay away from the word, Ethical Hacking. If you are interested in Ethical Hacking and you are keen to learn Ethical hacking skills, you can learn and implement your skills in Networking field and earn money at the same time.
Ethical hackers are called as keyword warriors. They can protect the confidential data of the company, people, and even the data of governments. Enroll in Best institutions that offer short-term Ethical Hacking Course in Chennai and develop the knowledge in hacking.
Skills Required: Excellent Code skills
Salary: Rs. 40000 to 60000
SEO Course
SEO- Search Engine Optimization. It is one of the essential job profiles. Seo experts work to improve the ranking of websites in search engine results. The expert's responsibility assures that their client's website rank in the top search results in Google. The best advantage of being an SEO professional is, One can choose either work in an authorized company or also get projects directly from clients. Best Seo Training in Chennai Institutions offer short term courses to develop the SEO knowledge
Skills Required: Knowledge of computers and the internet.
Salary: 20000 to 40000
Web Designing Courses
The growth of India's digital economy has also changed into the development of new and good job profiles for Professionals and freshers which were not available earlier. A short Term Web Designing Courses in Chennai can mold you with skills that are needed to develop the websites of your client. The best advantage of learning web designing is that you can launch your own business, work on a freelance basis, or work in an organized company as a web designer with a good package.
Required Skills: Aptitude and logical thinking
Expected Salary: 20000 to 50000
Content Writing Courses
Today professional content writers have a huge demand, they are required in different styles or platform-specific writing. The writers have their type and style of writing, they can make content perfect with good language. If you are looking for a career in content writing, all you need is a Creative Mind and Basic Knowledge of English to be a successful content writer. Join the Content Writing Courses in Chennai they will train you in various formats of writing and provide tips and tricks to write engaging content. On Completing the Content Writing course, you can search for jobs in the following profile like marketing content, Viral Content, SEO Content, Video Scripting Writing and many more.
Required Skills: Creative mind, knowledge of the English language.
Expected Salary: Rs 15000 to Rs 40000
Programming Language Courses
Applications and Softwares have become an essential part of human life, at home, office, and everywhere. The need for software engineers in India is always on demand. If you want to work in Top MNC's and software companies, You are required to learn a program language courses. Many Best institutions are offering short-term courses in programming and Software development. Any programming language like ASP. Net, Java, Python, C C++ or any other, will be helpful to get a job easily.
Required Skills: Coding
Expected Salary: Rs 40000 to 50000
Many short-term courses are there especially for a high paying job profile and they are available in the job market for fresher candidates with relevant skills. Join short-term courses that can help to gain more knowledge and get a job with a package of Rs 3,00,000 to Rs 4,00,000 per annum.