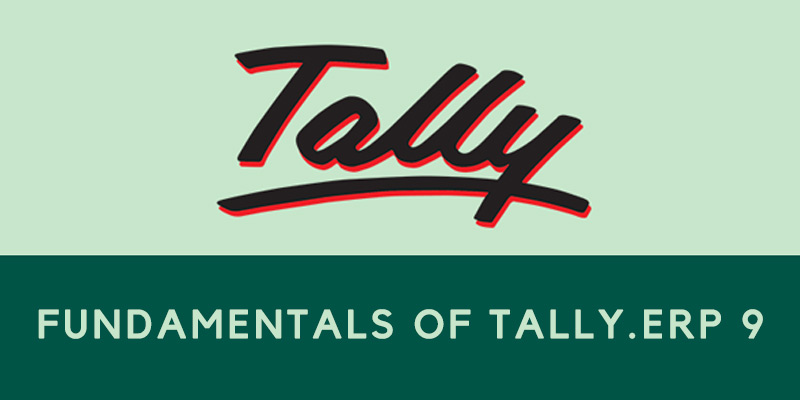 Tally.ERP 9 is the world's quickest, extremely strong ERP Solution. Tally.ERP 9 is simple to buy, easy to learn, and quick to install. It was invented to meet the requirements of small, medium and large businesses.
It offers an integrated business like Finance, Sales, Inventory, Remote capabilities, synchronization, excise, manufacturing, purchase and so on. Tally course in Chennai helps you to know detailed fundamentals about Tally.
After Learning
Tally Course in Bangalore
, you can manage the accounting sector in companies, shops and also in the business sector.
Salient features of Tally.ERP 9
Flexible and Simple
Tally.ERP 9 is easy to learn, and flexible to handle. It permits both mouse and keyboard conventions for simple data entry.
Codeless Accounting
Tally.ERP 9 established the 'no accounting codes' theory which enables the user to control data in plain English (natural language interface)
Complete Business Solution
Tally.ERP 9 offers a combined business solution for sales, excise, finance, purchasing, finance, inventory, manufacturing, and payroll expanded with features to extract, display, record, and print information effectively.
Speed and Power
Tally.ERP 9 is a multi-purpose software. It has the ability to manage various companies with an extensive level of classification. It can create reports with high speed and accuracy.
Real-time processing
Tally.ERP 9 helps to create various reports immediately upon entering the transactions.
Versatility
Tally.ERP 9 is created to control various organizations for many accounting periods with various locations.
Remote Access
Tally.ERP 9 affords the facility to access the data remotely from anywhere at any time.
Central Account Management
Tally.ERP 9 enables you to handle and configure Tally.ERP 9 and allows the users to access from different locations, maintain user information, create, publish jobs, shortlist candidates and conduct recruitment tests directly from the product interface.
Technological Advantages of Tally.ERP 9
Simple and Rapid Installation
The feature of Tally. ERP 9 is a simple, quick and wizard-driven system with minimal user interference. The software has a small room and can be installable on any machine.
Unlimited Multi-user Support
Tally.ERP 9 helps to install on various systems connected to a network with several operating systems eg. (Windows 98, NT, 2000, XP and Windows 7).
Auto Backup and Restore
Tally.ERP 9 provides automatic backup tools to safeguard your company from any kind of data loss or data corruption and helps in the smooth functioning of your business.
Data Reliability
Tally.ERP 9 protect your data. If we lose any data due to a power failure or improper shutdown of the system. Tally.ERP 9 uses Flexi-field, Field-length, self-indexed and weighted file structure to ensure reliable data.
User-Defined Security Levels
Tally.ERP 9 provides various levels of protection with a dedicated password for each approved user(s).