Course Highlights and Why Google Flutter Training in Bangalore at FITA Academy
Learning the overview of app development, cross-platform app development, and native application development process.
Understanding the advantages of the cross-platform application development process such as cost, one codebase, quick release, and common UI.
Introduction to Flutter, its features, advantages, and its platform adaptation mechanism.
Learning to Set up the Development Environment for Android Studio, Flutter SDK, Emulators, Android Studio IDE, etc.
Comprehending Dart programming language, Flutter and Dart connection, its features and advantages.
Apprehending Dart Programming Styles and elements, Dart Packages, Dart programs.
Apprehending Dart essentials such as Variables, Data Types, Operators, Strings, Numbers, Dart Core Libraries, Extension Methods, etc.
Getting acquainted with the Flutter Architecture, Steps to build a Flutter app, Templates, and Scaffolding, Building Blocks of Flutter, Flutter layouts, Material Design, etc.
Getting familiarised with Flutter UI and Layouts, Widgets, Role of Widgets, Containers, Views, etc.
Getting Proficient in Debugging Flutter Apps, Development tools for debugging, browser-based debugging, Source-level debugging, etc.
Upcoming Batches
| | | | |
| --- | --- | --- | --- |
| 01-06-2023 | Weekdays | Thursday (Monday - Friday) | |
| 03-06-2023 | Weekend | Saturday (Saturday - Sunday) | |
| 05-06-2023 | Weekdays | Monday (Monday - Friday) | |
| 10-06-2023 | Weekend | Saturday (Saturday - Sunday) | |

Classroom Training
Get trained by Industry Experts via Classroom Training at any of the FITA Academy branches near you
Why Wait? Jump Start your Career by taking the Google Flutter & Dart Training in Bangalore!
Instructor-Led Live Online Training
Take-up Instructor-led Live Online Training. Get the Recorded Videos of each session.
Travelling is a Constraint? Jump Start your Career by taking the Google Flutter Course Online!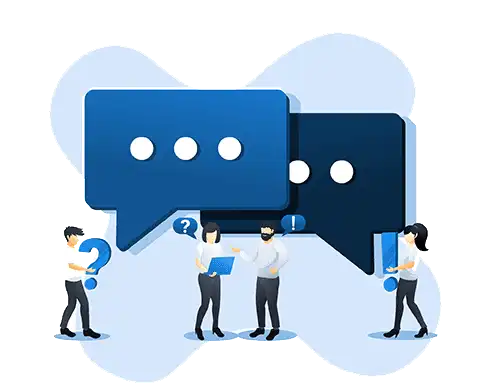 Have Queries? Talk to our Career Counselor
for more Guidance on picking the right Career for you! .
Trainer Profile
FITA Academy's Flutter trainers are industry professionals having a maximum experience of 10+ years in the field.
They are dedicated professionals possessing profound knowledge of the technology.
They have vast practical experience in programming and developing native and cross-platform apps.
They train and guide students to their best level.
They are from eminent software organizations hired to provide the best training for students to possess enhanced industry knowledge.
Features
Real-Time Experts as Trainers
At FITA Academy, You will Learn from the Experts from industry who are Passionate in sharing their Knowledge with Learners. Get Personally Mentored by the Experts.
LIVE Project
Get an Opportunity to work in Real-time Projects that will give you a Deep Experience. Showcase your Project Experience & Increase your chance of getting Hired!
Certification
Get Certified by FITA Academy. Also, get Equipped to Clear Global Certifications. 72% FITA Academy Students appear for Global Certifications and 100% of them Clear it.
Affordable Fees
At FITA Academy, Course Fee is not only Affordable, but you have the option to pay it in Installments. Quality Training at an Affordable Price is our Motto.
Flexibility
At FITA Academy, you get Ultimate Flexibility. Classroom or Online Training? Early morning or Late evenings? Weekdays or Weekends? Regular Pace or Fast Track? - Pick whatever suits you the Best.
Placement Support
Tie-up & MOU with more than 1500+ Small & Medium Companies to Support you with Opportunities to Kick-Start & Step-up your Career.
Google Flutter & Dart Certification Training in Bangalore
About Google Flutter & Dart Certification Training in Bangalore at FITA Academy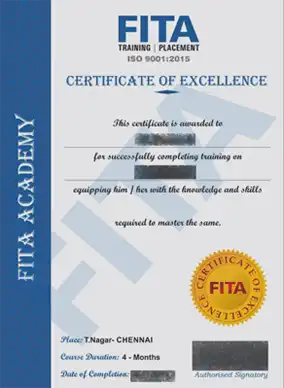 Google Flutter & Dart Certification Training in Bangalore
The Flutter Training Certification is open to all candidates who want to learn the Native as well as the Cross-Platform Application Development process. In short, aspirants who want to shine in the Application Development Process field or become successful app developers. Flutter is easy for even beginners to learn, so enrolling in the Flutter Training in Bangalore will give you an idea of how mobile applications are created, comprehensively. There is no mandatory knowledge students have to possess to learn Flutter. But having foundational knowledge of Object-Oriented Programming (OOP concepts), Dart Programming will help them to learn the framework faster. Upon completing the training successfully, students are eligible for certification and placement support/assistance. FITA Academy's Google Flutter & Dart Training in Bangalore will be a guiding course for students to help them successfully land their desired career roles.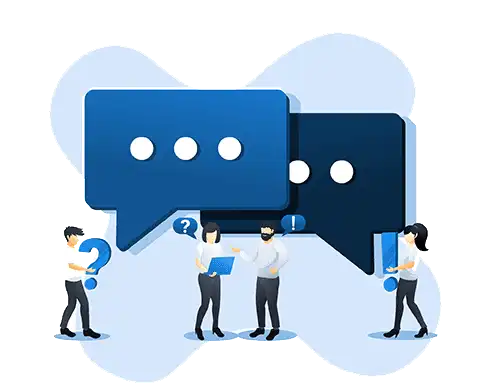 Have Queries? Talk to our Career Counselor
for more Guidance on picking the right Career for you!
Job Opportunities After Completing Google Flutter Training in Bangalore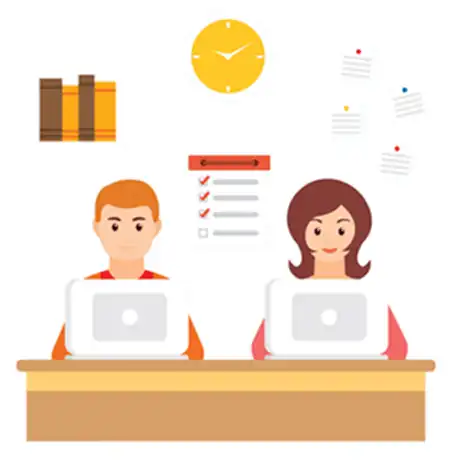 Flutter is Google's product and response for its competitors that its services are not limited to just the web but it can stand as competition in the Mobile category also. Launched in 2015 as a Framework for building cross-platform apps, till now Flutter is used to develop more than 100,000 apps on Google's play store. The reason is simple. The Language is easy to learn and deploy and it has all the necessary tools and UI elements to build a good app. Let's now see the compelling reasons why learning Flutter is a good option for beginners as well as mobile app developers to take their careers to the next level. Working on the basis of cross-platform technology, Flutter allows you to create or develop apps for both iOS and Android Operating Systems simultaneously. Flutter is a widget-based framework so an app can be totally built from widgets. The reason apps built from the widgets can be installed on different operating systems is because widgets are part of the app not based on the specific platform. Compared to other cross-platform technologies, Flutter wins hands down and Flutter apps perform equally with native apps in performance and productivity.
That's because Flutter doesn't use a bridge for communication that happens between the app and the mobile platform. Apps that don't use bridges can load and perform faster.
The other main advantage of using Flutter is that it can be used to develop web applications other than mobile applications. Finally, Flutter also allows developers to develop regional versions of the app using their native language.
Coming to the job roles that are available after the successful completion of the Flutter Framework Certification are as follows.
Flutter App Developer/ Flutter Developer
Flutter Android/iOS Software Engineer
Flutter Ecosystems and Plugin Engineer
Flutter Consultant
Flutter Mobile Application Engineer
Flutter Engineer
Finally, let us discuss the salaries of these Flutter Professionals. The average salary of Flutter professionals in India is Rs.6,62,500 per annum. Entry-level professionals earn around Rs.4,02,188 per annum. Experienced professionals earn around Rs.1,336,250 per annum. Join the Flutter Training in Bangalore to get certified as a validated Flutter App Developer and to earn the right skills for developing unique and distinguished apps.
Student Testimonials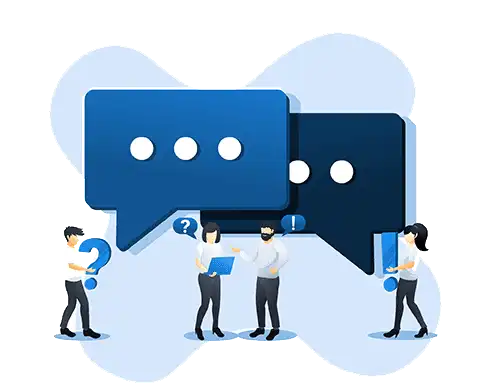 Have Queries? Talk to our Career Counselor
for more Guidance on picking the right Career for you!
Additional Information
What is Fluter Framework?
Flutter is Google's UI-based mobile framework for developing Native as well as Cross-platform mobile applications. To make the Flutter framework efficient, Google developed a programming language called Dart. Flutter Developers uses the Dart programming language to create Native and Cross-platform apps. Let's learn about the Dart Programming language in Detail.
Dart Programming language
Dart Programming language was launched on October 10, 2011, and was officially released in November 2013. Dart is based on the Object-Oriented Programming Concept so beginners can grasp the language sooner and faster. Tech Experts say that Dart is one of the easiest languages to learn like Java. It is also a general-purpose language used to develop mobile, web, desktop, and server applications simultaneously for many operating systems.
FITA Academy's Flutter Training in Bangalore will certainly prove valuable to aspirants, as we provide only the best training for them to learn the industry practices and skills.
Features of Dart Programming Language
It is Flexible

Dart is a Flexible programming language which means Dart doesn't pose any limitations when it comes to developing mobile or web or desktop applications for many platforms.

Dart is Open-Source

Open-source technologies and programming languages benefit programmers or developers in a big way. Because they can learn from it anytime and can also contribute to the open-source project to develop the language or take it to the next level. In fact, 55% of developers say that they are comfortable working with the open-source language because they can learn about the language more when it is available as a free resource.

Dart is pretty easy to learn

Compared to other programming languages like C, C++, Python, and JavaScript, Dart is pretty easy to learn. It doesn't mean the programming language is simple and doesn't have anything useful to learn, but it is more intuitive and takes less time to learn. Dart has a simple syntax and feels very familiar even at the first glance. People who already know C, Java, and C#, can learn the language easily without any strain.

Dart can be learned as a First language

Dart can be learned as a First language even if you have no knowledge of Java or other programming languages. All you need to gain and possess some Object-Oriented programming knowledge, then you are ready to learn and be proficient in Flutter. Also, Flutter and JavaScript are translatable meaning they both have some similarities in the form of writing codes. So it is said as JavaScript developers are finding it easy to learn and adopt Flutter sooner.

Learn Flutter & Dart Course in Bangalore at FITA Academy and gain proficient knowledge about Native Mobile App Development as well as Cross-Platform Mobile App Development.

Dart has a great tool support

Dart is almost compatible with all the Software Editors and IDEs in the tech field. For example IDEs like WebStorm, Android Studio, or simple editors like VS Code, Sublime text, and VIM, Dart is compatible with almost all of them.

Dart is a Robust language

Dart is a robust language meaning it is a powerfully built language. The primary purpose of creating Dart was to enhance the C-based Object-Oriented Programming concept as it has many capabilities to develop proficient and sophisticated applications. Moreover, Dart is a simple yet modern and highly efficient language.

Dart Proves to be Productive
Dart's another major purpose is to prove productivity when used. Though being a simple language, it is powerfully built to ensure productivity allowing the developers to develop apps with minimal code. Even though Dart is a fully object-oriented programming language, it can perform as a Functional language also. There is more to explore about the Flutter Framework and Dart Programming Language. Join our Flutter Training in Bangalore to learn more about the framework and its uses in the Software Industry.