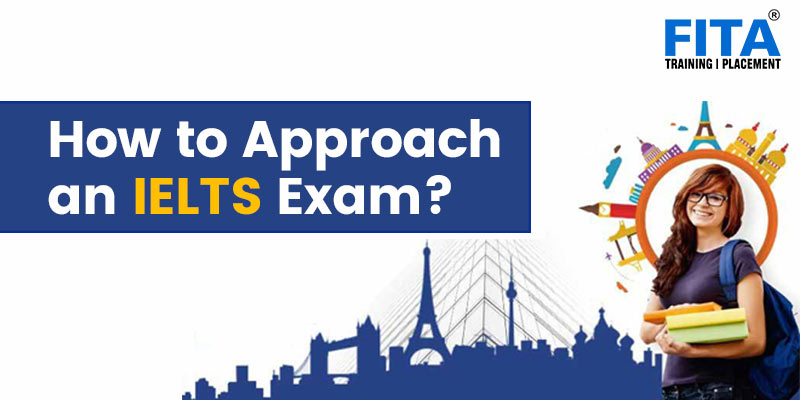 People think the IELTS exam is different from what we are used to. Still, IELTS is an easy exam that is a proof of English Language proficiency needed for Studies, work and immigration in an English-speaking country. A person who has studied an intermediate level of English Language that is 15 years of English can easily crack the exam and get the band score needed. To approach IELTS exam, essential reading, writing, listening and speaking skills are required. In this Blog, let us see tips for approaching the IELTS exam and help get excellent band scores. Join IELTS coaching in Chennai to get help cracking the exam and get trained with affluent trainers.
Types of Exams
The IELTS exam is delivered via 2 mediums:
Computer-based Exam
You are required to attend the exam using a computer in the test centre. You have to type the answers for reading, listening and writing modules. Speaking module is always conducted as an interview. The computer-based exam is available 3 times a day and 7 days a week. Choose a time slot of your own. Exam results will be given within 3 days after the examination.
Pen and paper Exam
You are required to attend the exam in a venue. The exam needs to be given as paper-based. You have to write the answers for reading, listening and writing modules. Speaking module is conducted as an interview a day before or after the written exam. The Pen and paper exam is only available 4 times a month, and is difficult to get a slot. The exam venue is given a week prior and is primarily a Star-hotel. Exam results will be given 13 days after the examination.
You can choose the type of examination you prefer. Some candidates type slower and go towards pen and paper-based tests, whereas candidates who feel their handwriting could be better or more legible can take the computer-based test. But this needs good typing speed. So choose accordingly. Getting the IELTS exam slot for pen and paper-based is harder than computer-based. So if you need to get your results urgently, choose the computer-based exam.
IELTS Exam is structured into two categories: General and Academic
General Exam: This exam can be taken by working professionals and people who need immigration. General exam changes from Academic in the areas of Reading and writing modules.
Academic Exam: This exam is for aspiring professionals and students who need to study or work in specific professional sectors. Academic exam is more challenging compared to General exam.
IELTS exam is categorised into four modules:
Reading
Listening
Writing
Speaking
How to prepare for IELTS? Follow this Blog and let us dive into each module separately and the strategies and tips for approaching and cracking the modules.
Reading
The Reading module requires you to answer 40 questions. It has 4 passages consisting of 10 questions each. The passages may vary from Historical, scientific and abstract topics. Questions may include filling in the blanks, choosing the correct answer or matching the passage to a specific question. 
The key is to skim the passages once and read the questions. Then find the keywords to the question to search for the word in the text. This technique may significantly reduce the time needed to answer each question and give you good band scores. A good vocabulary is also necessary to understand the questions. Prepare for IELTS Certification Course by maximising your time in the reading module.
Listening
The Listening module requires you to answer 40 questions in 30 minutes. You are given headphones to listen to the recordings. The module has 4 recordings of varying toughness with different accents. The recordings are between 2 persons, a phone conversation and a lecture or a single-sided conversation. You are given 2 mins to read the questions before the recordings start. 
The key in the listening module is to carefully skim through the questions and note down the keywords to make it easy to listen to the recordings. You may get confused with the whole passage if you miss a question. In case of that, do not stop and listen to the next keyword.
Best way to prepare for IELTS speaking exam is by familiarising yourself with the accents used by hearing as many practice tests. Try to use good headphones with better audio quality. You have 30 minutes to complete 40 questions. So reading the keywords faster is essential.
Writing
The writing module requires you to complete 2 tasks in 60 minutes. Task 1 varies for General and Academic exams, while task 2 remains the same. Task 1 in the General exam requires you to write an email or a letter to an official or a friend. Whereas in the Academic exam, you are required to write an article on the topic given. The topics are primarily based on graphical or strategic pictures; you must explain or comment on them.
Task 2 is the same for both categories and requires you to write an article or an essay on the given topic. It is mainly presented as a question; you can either write for it or against it. This task is time-consuming, so you must not waste time on it.
The key in this module is to practise as many mock tests as possible and get familiarised with the questions asked. The grammar in your writing must be strong, and the passage's tense and voice should be uniform throughout. If you are taking a computer-based exam, practise it on a keyboard to increase your typing speed. If you are taking the pen and paper test, write legibly and neatly with speed. Limit the number of words asked in the question; writing more than the required number of words may reduce band scores. People mainly lose marks because of this in the IELTS exam.
Speaking
The speaking module is categorized into 3 parts and only takes 11-14 minutes. This module requires fluency in English language to get good band scores. The test is recorded as a one-on-one interview by an evaluator.
Part 1 is about personal information. The evaluator asks random personal questions to you, and you need to answer them. Part 2 is based on a topic. You are asked to select a topic from a blind list of topics and need to talk about it for 2 minutes. You are also given an extra 30 seconds to think of an outline for the topic mentally. Part 3 requires you to answer questions asked by the scribe on the topic you talked about in Part 2. The evaluator asks 2-3 questions on the topic you spoke on.
The key to this module is to have good fluency and vocabulary in the English language. Keep the grammar and voice of the conversation the same throughout. Try to stick to the question and not wander and talk unnecessarily. Make eye contact with the scribe when you speak and answer questions. Be confident and try to practise with a peer in preparation for IELTS exam.
End summary
From this Blog, you will have a clear picture of how to approach the IELTS exam and help you to get excellent band scores. IELTS is a necessary exam required as proof of English proficiency. It would be best to get perfect band scores to gain admission to high-tier universities abroad or land a high-paying job abroad. Follow these tips, and you can enrol in IELTS coaching in Bangalore to get excellent band scores and excel in future endeavours.