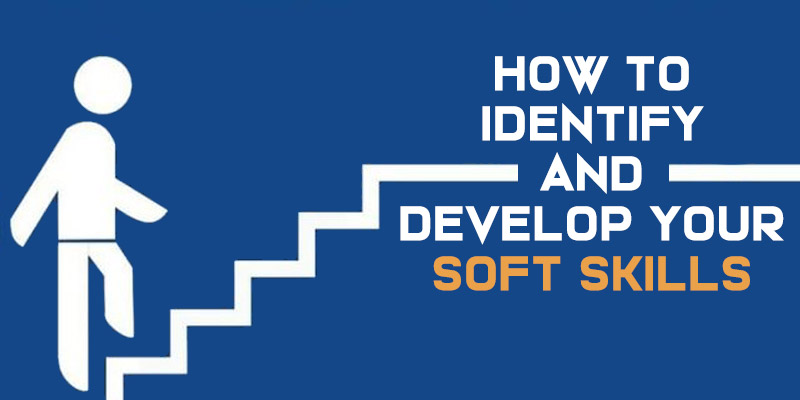 The development of soft skills is more important to business success. The development of Soft skills is more difficult than hard skills. One can be a Computer whiz or Scientific genius in their work. These tasks do not involve more conversation and you would be operating with the minimum workspace that is provided to you in the office. But the real challenge is when you relate yourself with other people in an organization and work together with them. To relate efficiently with others in an organization, one needs to know what are soft skills and why one should hone those skills in them.
Below in this blog, we have explained the reasons, spare a few minutes to read and understand the role of soft skills.
What are Soft Skills?
Few people claim that Soft skills are those things that are related to Emotional Intelligence. But, the truth is Soft skills are beyond that and it includes the aspects of how you relate to various situations and organize yourself to them. Soft skills are described as the ability to interact with others. One who possesses good interpersonal and communication skills could easily grab the attention of various people easily and be recognized well in the professional and personal aspects as well. Mentioned below are some of the major highlights of Soft Skills that anyone should be aware of.
Customer service
Negotiating
Networking
Presentation
Teamwork
Communication effectiveness
Problem-solving
Working under pressure
Why Soft Skills are more important for business?
Soft skills are one of the necessary parts of finding, attracting, and engaging clients. Highly advanced networking techniques and presentation skills may help to communicate with new customers and can get more works from existing clients. Honing the skills of excellent problem and conflict solving provides good customer service which could direct to stronger relationships with business people and other professional meetings. The strong soft skills can assist you to obtain confidence and a well-known personality in the business world.
The lack of skills can restrict your potential, or sometimes it may downfall your business. By developing teamwork, strong leadership, and communication skills, you can promote your projects more easily, and it will deliver good results. By interacting and communicating with other peoples can get a positive influence on your personal life.
Do you need to improve your Soft Skills?
Many people are excellent with some skills and yet struggle with others. For example, one may have outstanding teamwork ability and good presentation skills, but they can't keep up the time management or work under pressure.
Personality Development is the first step to realize and accept the area in which you need to develop. It can take place through individual reflection and introspection from others. An evaluation of the business's performance or deficiencies, through feedback from trusted colleagues or friends, help you to develop your personality. A regular self- evaluation helps you to develop soft skills immediately. Just like the hard skills, soft skills do require enormous practice but soft skills can not be gained through the mundane targets or tests set by the company. Instead, Soft Skills are developed through various experiences in life. Experiences include dealing with friends, family, colleagues, customers and higher authorities as well.
Ways to Develop Soft Skills
Though Soft Skills can not be developed immediately like hard skills, there are few ways to know how you can develop those skills in them.
Consider working with a mentor who can afford feedback and model appropriate skills.
If your concentration is on developing communication, like public speaking then join a group such as Toastmaster that can be helpful to you.
The majority of soft skills are Improved by strong confidence and passion and reduced from stress, hazard, and negativity.
Join Soft skills Training, they can help you to develop priority skills immediately.
Soft skills can improve your personality, and you can present yourself as a reliable person with good soft skills training. To learn how to develop your soft skills, Join the Best Softskill Training in Chennai and imbibe the necessary soft skills training to qualify yourself in an organization.