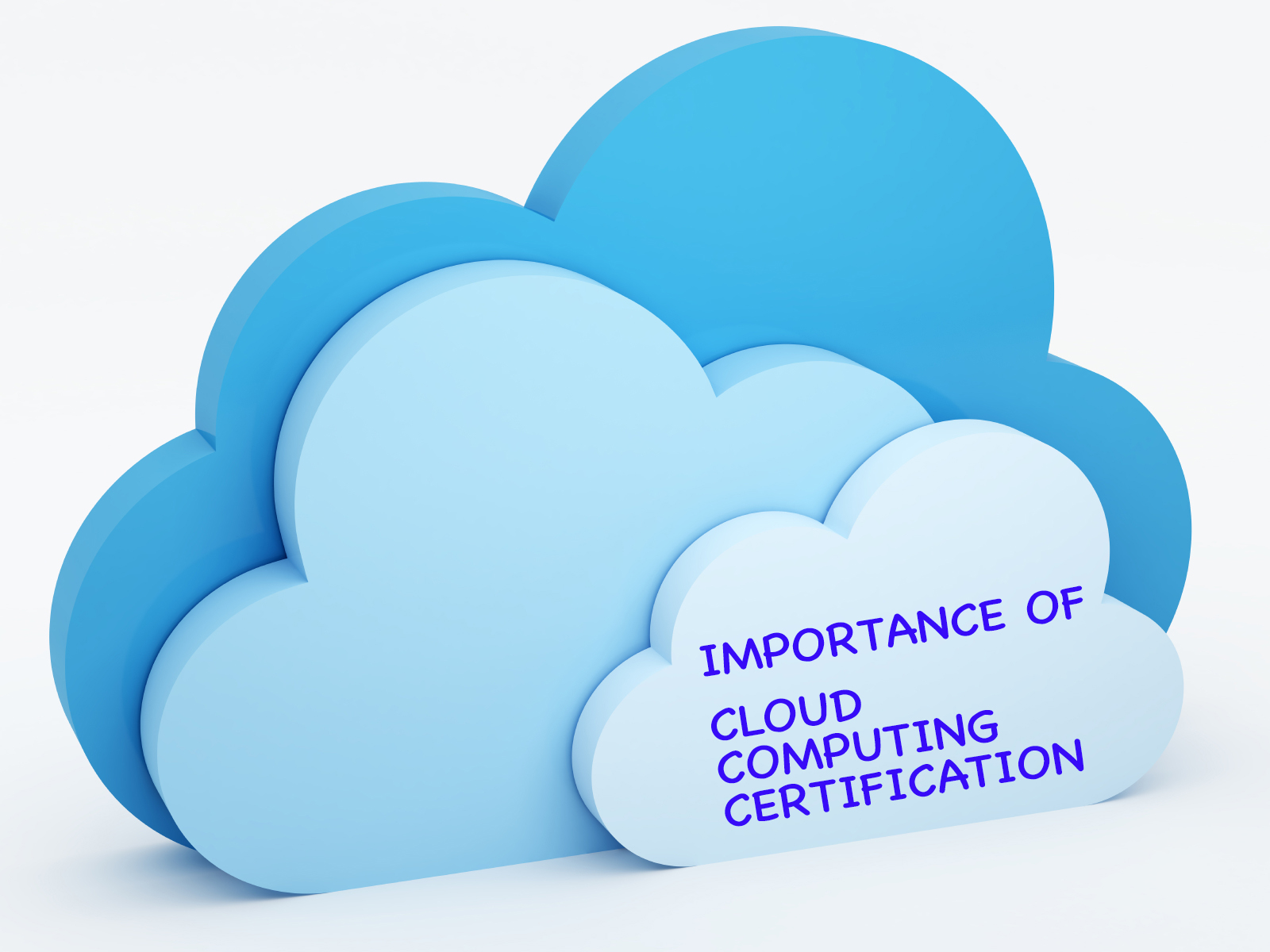 Information technology's continuous development has shown that cloud computing has promoted itself to industry's mainstream. It is evident from the increasing scope of cloud computing that it would occupy a very important position in the future. The cloud technology got an appreciable welcome because of its cost effectiveness and huge storage space. We will look into the importance of cloud computing certification as per the industry standards.
The major challenge that the industry faces is the availability of cloud skills. Security has been seen as a huge issue that prevents one from adopting cloud but the actual problem is the lack of trained and certified professionals in cloud computing. So it is the right time for Cloud Computing Training. One of the most trustable RightScale survey shows that skills are the primary obstacle to cloud adoption. Security is not a barrier for adopting cloud technology anymore as it has become more reliable and better in terms of security.
Cloud certification has seen a huge demand in the job market. Individuals should get trained and certified in the cloud to exhibit competence and get a competitive edge over others. Giving a tough competition and having a higher edge are the two elements that are crucial for an individual in a job market. It is vital to gain and build a foundation of knowledge and skills that bring them opportunities and take them to the next level in their career with an acceleration in career growth. It creates and gives more scope to personal marketability. The rise in mobile workers and distributed workforces has increased the scope for the cloud that in turn gave scope for cloud computing professionals. An increase in the search value of Cloud Computing Courses indicates that individuals have realized about the rising scope of cloud computing.
Organizations might feel that once their information is secured there is no necessity of keeping a check on its safety. But one thing that everyone forgets is that when there are positive changes in technology there can also be negative changes. So it is important to keep a regular check on its information's security by hiring certified professionals who have the capacity to be updated about the cloud technology. Certifications will indicate that the candidate has basic level skills in cloud technology.
The global expenditure for cloud has undergone a tremendous rise that proves that it has become a mainstream technology. Exposure to the latest and updated cloud aspects is possible to gain only through experienced trainers and properly certified courses. The increasing benefits of cloud technology have made it more attractive to various companies. This ultimately led to an increase in the demand for certified cloud professionals.