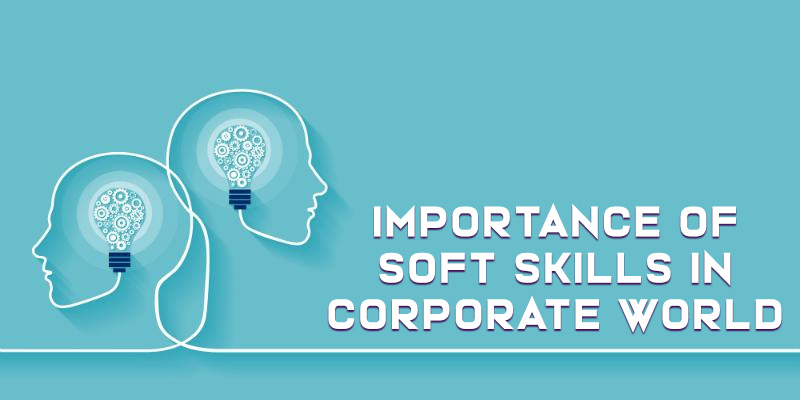 We all know that strong
soft skills
are a necessity to work in the corporate world. In the corporate world, the importance of soft skills adds benefits to your work skills. Sometimes you may have some good ideas and good content to present to your team or board members. But what if you don't have the presentation skills? At this point, the technical skills are not enough to choose between conflicting ideas in your team project. All you need at this time is the soft skills to communicate smoothly with your co-workers in a better way. You should know how to explain clearly, what's in your mind. And specifically to communicate in English. One of the Powerful aspects of improving soft skills is "Communication Skills" Your leadership and collaborative skills will make sure that your team is on the same page. Moreover, it will also motivate them to achieve better. Certainly, these soft skills are not trained in your college academia. There is nothing to be anxious about that. There are professional institutes that give exclusive
Soft Skill Training
.
The importance of Soft Skills in Corporate World
If you miss the soft skills training, you will not perform well in a job. Few companies will train you in soft skills and few companies may not train you. So, learn a short term course in soft skills.
What is the Meaning of Soft Skills?
Non- Technical Skills are Soft skills. Technical skills or hard skills that can be strongly worked out or demonstrated. They are based on professional academic skills that you gained from college. Soft Skills are the nurturing of your innate individual development. These skills come from within. They are some special characters you should develop to communicate better to finish a task in a fine-tuned way.
Communication Skills
Communication skills attach the importance of soft skills in the corporate world. It is not simply talking the language. It includes,
Presentation
Active listening
Public speaking
Excellent writing capabilities
Interpersonal Skills
The interpersonal skills mentioned below are the importance of soft skills in the corporate world.
Relate to people
People skills
Manage conflicts
Ability to work in a team
Finally, your capacities to communicate, listen, influence and negotiate with others.
Adaptability Skills
You must be able to adapt to changing business surroundings.
You should be able to handle various tasks.
You should be able to choose developing technologies and apply them practically.
Should be able to prove the relevancy of work to the demand of the task.
Research Skills
Able to seek multiple perspectives.
 Assess situations.
Skilled in gathering in-depth information.
Decision Making and Problem-Solving Skills
These are the core skills under the importance of soft skills in the corporate world.
 Ability to make a smart choice.
Solve simple problems
You should have a cool and level head.
You must able to recognize who can solve a particular problem and how they will do it.
You should be able to use creativity, past experience, information, creativity, and possible resources to solve effects.
These skills will be helpful to engage clients and make a stable foundation in the business world. Expand your soft skills from a professional
Soft Skill Training
institute with a certificate to add credit to your resume.