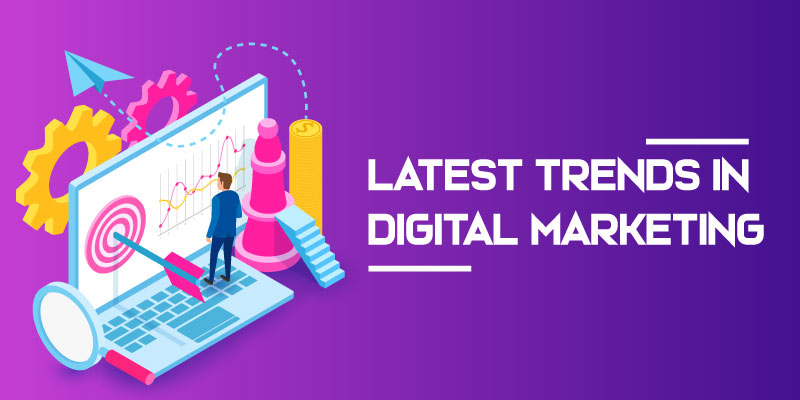 When it comes to Digital Marketing, it is extremely important to be updated with ever-changing new trends and technologies in the market. Digital Marketing strategies develop constantly. Join Digital Marketing Training in Bangalore and learn more about the latest trends in Digital Marketing.
Digital Marketing Trends in 2020
Digital marketing trends to be considered in 2020. Such as
Chatbots
Video Marketing
Voice Search
Content Personalization
Online Maps
Influencer Marketing
Voice Search
In 2020, one of the main trends in digital marketing is Voice Search. It is expected that 70% of household things are going to turn into smart devices by 2022. Optimizing content for voice search requires a preference in 2020. There are many things you may have to do to optimize your website for voice search. Also, it is different from the traditional form of searching the query on the search box. In a voice search, the query is answered by the Digital Assistant.
Online Maps
Nowadays, everyone's GPS is active on mobile phones. Google gets information through this and also links user's images to the websites. All the company's online shops can be added to the map. You can add information about your business on online maps.
Chatbots
We have been communicating more and more with bots, over the past few years. Chatbots are becoming very complex. It helps to manage numerous complicated requests. In 2020, the Chatbox technology will be extended to incorporate into various company's websites. The Customer's Services through the web has become faster and more effective due to this technology.
Video Marketing
Video Marketing is one of the popular trends of digital marketing in 2019, it will also be one of the most popular forms of marketing in 2020. You can add videos to social media and on your websites. Also, we can include live videos on Facebook and Instagram to get watched 2X longer than videos that are not live. In various businesses, videos are used as a tool to convey their messages.
Content Personalization.
One of the constant tasks in Digital Marketing is Content Personalization. Sometimes voice inputs will be irrelevant if the mind of the person who developed it was disturbed. Content Personalization will continue as it allows producing services and products to the sustainable audience quicker.
Influencer Marketing
When we are buying the product for the first time, we usually check the reviews to get assured that we are buying the right products or not.
The definition of Influencer Marketing in digital marketing is – People who have large followers on social media. This influencer should have the ability to change and convince the mindset of the followers to purchase the product. It is called Influencer Marketing.
These are some of the most important digital marketing trends in 2020. Digital Marketing can develop an essential part of the job. Join Digital Marketing Training in Chennai, and learn how to develop the essential part of the job.