Course Highlights and Why OpenSpan Training in Bangalore at FITA Academy?

Learning about Windows Integration, Integration Framework, Web Integration, Project Deployment, Diagnostics, and Debugging.

Understanding Windows Integration through learning OpenSpan Studio, Solution Building, developing OpenSpan Solutions and Projects.

Knowledge of Windows Adapter Design Properties, Windows Adapter, Solution Development, OpenSpan Automation, MDI Child Windows.

Comprehending Interaction Framework through learning Active MDI Windows.

Apprehending Web Integration through Web Adapter Properties, Events, and Methods, Web Adapter, Web Application, Web Adapter Match Rules, Automating the Training Website.

Insights on Agile Desktop Framework, Building Project Files, Deploying OpenSpan Solutions, OpenSpan Management Console.

Learning to Debug OpenSpan Projects, Using Studio's Diagnostics Publishers, Handling Errors.

Knowing the use of Excel Connector in OpenSpan.

Understanding the difference between Path and Target Path.

Learning to connect
Oracle
, SQL Server with OpenSpan.
Upcoming Batches
09-12-2023
Weekend
Saturday (Saturday - Sunday)
11-12-2023
Weekdays
Monday (Monday - Friday)
14-12-2023
Weekdays
Thursday (Monday - Friday)
16-12-2023
Weekend
Saturday (Saturday - Sunday)

Classroom Training
Get trained by Industry Experts via Classroom Training at any of the FITA Academy branches near you
Why Wait? Jump Start your Career by taking the OpenSpan Training in Bangalore
Instructor-Led Live Online Training
Take-up Instructor-led Live Online Training. Get the Recorded Videos of each session.
Travelling is a Constraint? Jump Start your Career by taking the OpenSpan Online Course!
Trainer Profile
FITA Academy's OpenSpan trainers are industry professionals having a maximum experience of 10+ years in their field.
They are dedicated to providing the best industry and career-oriented training to students or OpenSpan aspirants.
They provide well-rounded training for students to help them gain extensive academic as well as practical or technical knowledge.
The soft skills of students are also enhanced to enrich their leadership, as well as communication traits, to make them meet the industry demands and requirements.
The training experts also provide career as well as placement support.
Learn at FITA Academy & Get Your
Dream IT Job in 60 Days
like these Successful Students!

Features of OpenSpan Training in Bangalore at FITA Academy
Real-Time Experts as Trainers
At FITA Academy, You will Learn from the Experts from industry who are Passionate in sharing their Knowledge with Learners. Get Personally Mentored by the Experts.
LIVE Project
Get an Opportunity to work in Real-time Projects that will give you a Deep Experience. Showcase your Project Experience & Increase your chance of getting Hired!
Certification
Get Certified by FITA Academy. Also, get Equipped to Clear Global Certifications. 72% FITA Academy Students appear for Global Certifications and 100% of them Clear it.
Affordable Fees
At FITA Academy, Course Fee is not only Affordable, but you have the option to pay it in Installments. Quality Training at an Affordable Price is our Motto.
Flexibility
At FITA Academy, you get Ultimate Flexibility. Classroom or Online Training? Early morning or Late evenings? Weekdays or Weekends? Regular Pace or Fast Track? - Pick whatever suits you the Best.
Placement Support
Tie-up & MOU with more than 1500+ Small & Medium Companies to Support you with Opportunities to Kick-Start & Step-up your Career.
Why Learn OpenSpan Training in Bangalore at FITA Academy?
Live Capstone Projects
Real time Industry Experts as Trainers
Placement Support till you get your Dream Job offer!
Free Interview Clearing Workshops
Free Resume Preparation & Aptitude Workshops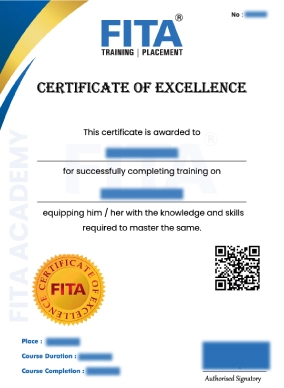 OpenSpan Certification Course in Bangalore
FITA Academy has designed the OpenSpan syllabus primarily to expose students to the high-end desktop automation practices that were introduced by the Pega Software Company. Learning the desktop automation practices will be helpful for students to have access or entry into the automation field to start or set their career as Automation Engineers. The OpenSpan Certification course will benefit students in understanding the automation technologies that drive transformational initiatives of the organizations to help them see an increase or boost in their revenue growth, an enhanced Customer Lifetime Value, and Operational Efficiency. After the completion of the course, students will be able to proficiently automate graphical design environment, perform desktop analytics, integration capabilities, and automation integration capabilities. While anyone can learn the OpenSpan automation tool to possess a broad knowledge of desktop automation practices, it is also best suitable for other professionals like Business Process employees, Analysts, IT professionals, Automation aspirants, Desktop Administrators, and Flow Chart Designers. Join our OpenSpan Course in Bangalore to gain a precise and profound knowledge of the OpenSpan automation tool and its uses in various industries.
Have Queries? Talk to our Career Counselor for more Guidance on picking the
right Career for you!
Placement Session & Job Opportunities after completing OpenSpan Training in Bangalore

OpenSpan is an RPA Automation tool launched by the Pega Software company to help businesses scale their productivity by allowing their employees to concentrate on imperative and essential tasks of the organizations. The main purpose of deploying the desktop automation process is to help Customer Service Representatives (CSRs) of organizations to help them focus on providing a positive experience for their customers through their service. To help them achieve this, OpenSpan Automation Engineers has automated the repetitive CSRs tasks and the applications they use. Their tasks are automated to help them acquire customers' information fastly and deliver it according to the end-users' queries. Moreover, the OpenSpan Automation tool is not only limited to the use of Customer Relationship Management (CRM) but also used in Digital Process Automation and Business Process Management (BPM). These domains are automated to speed up the repetitive tasks and also while automating these tasks, the OpenSpan tool makes sure that there are no errors and glitches caused in the tasks or to the processes on the whole.
Moving to the job opportunities, completing the OpenSpan certification will open door to wider career opportunities. Also, since OpenSpan is one of the popular RPA tools that provides realistic and practical automation solutions to industries, learning the tool will pave the way to getting high-paying automation jobs. Some of the job opportunities available after completing the OpenSpan certification course are,
RPA Lead
Pega System Architect
Technical Manager
Solutions Architect
Automation Engineer
Developer
Some of the prominent companies that are hiring OpenSpan Automation Engineers are Tech Mahindra, Accenture, Witness, Nexidia, American Express, and more. The salary of Pega OpenSpan Automation Engineers in India is as follows. Entry-level and mid-level professionals earn around Rs. 8,75,000 per annum while experienced professionals earn around Rs. 2,800,000 per annum. Join FITA Academy's OpenSpan Training in Bangalore to possess industrial automation skills that will lead to better and prosperous career opportunities in the automation field.
Success Story of OpenSpan Training in Bangalore
I am an Automation Engineer by profession but still wanted to amp up and enhance my skills related to the Automation field. So choosing to learn the OpenSpan Automation certification seemed right to me. So I enrolled in FITA Academy after seeing their reviews online. The training was precise and up to the industry standards. I didn't get disappointed learning the course at FITA Academy because the trainers were very professional in teaching all the concepts. They taught every topic with hands-on training that helped me to understand the tool more clearly. I also got exposed to the latest automation practices. Thanks to my trainer for taking the classes well and precisely teaching the automation concepts.
Thanks to FITA Academy for conducting the OpenSpan Training in Bangalore. It helped me to learn the automation of business processes more comprehensively and broadly. The placement support also helped me to get exposed to many career opportunities. Through FITA Academy's placement support I got placed in an IT company for the role of junior Automation Engineer. Thanks FITA Academy for your precise training and guidance.
I am a fresher graduate in Automation Engineering but still wanted to explore more about the Automation Industry to work as a proficient Automation Engineer. I Found FITA Academy online and enrolled in their Automation Course in Bangalore. The training program was outstanding to start with as they have the best syllabus teaching the industry practices. Moreover, the trainers were professional and have ample knowledge related to the Automation field. After completing my certification at FITA Academy, I precisely understood the automation practices followed in the industries. I also gained clear technical knowledge that helped me to understand the functioning of the OpenSpan Automation tool. Thanks to FITA Academy for the wonderful training and also placement support.
I enjoyed learning my OpenSpan Automation Course at FITA Academy. Thanks to my trainer especially, for teaching all the concepts neatly and coherently. Recently I got placed as an OpenSpan Automation Engineer in an MNC. The salary package is also good. I recommend FITA Academy for students who want to learn the OpenSpan Automation tool extensively and broadly. They teach the concepts with hands-on practices and extensive technical training. I am happy I learned my OpenSpan Automation Course at FITA Academy which helped me to kick-start my career in the Automation Industry.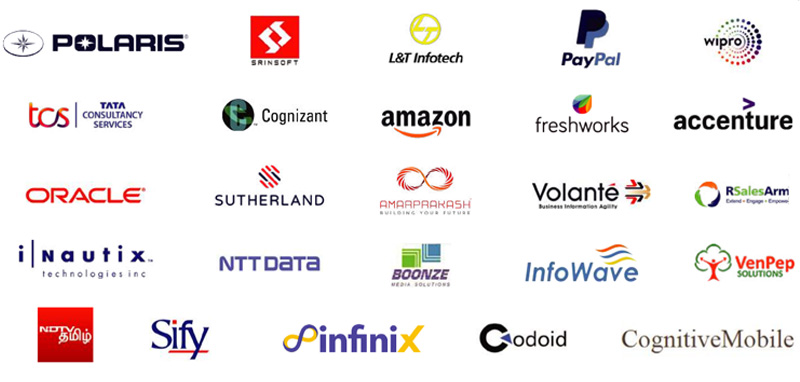 Frequently Asked Question (FAQ) about OpenSpan Training in Bangalore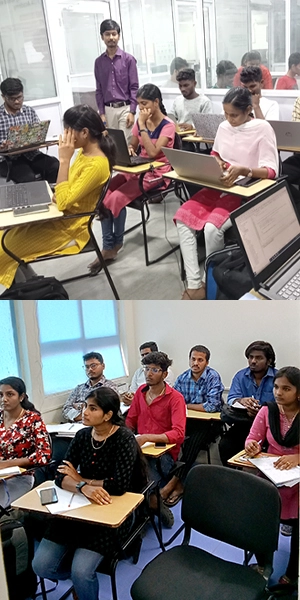 What is the OpenSpan Automation tool?
OpenSpan is a leading automation tool for automating desktop applications and processes to ease the work of Customer Service Representatives who are controlling and managing both front-office and back-office activities. The tool was launched in the year 2004 by Damon Lockwood and Stephen Beckett and the tool was acquired by PegaSystems Inc, which is a software company, for $52.3 Million on April 12, 2016. Globally, the tool has acquired much prominence and recognition due to its effective, robust, and reliable automation solutions to its users. Presently, the tool enables 2000 organizations around the world, through its automation solutions helping them see an advancement in their productivity, growth, and revenue. OpenSpan is a combination of RPA elements and cognitive elements such as Natural Language Processing and Unstructured Data Processing.
FITA Academy is the Best OpenSpan Training Institute In Bangalore in teaching industry-based automation concepts to students.
OpenSpan Customers
It is also one of the efficient RPA tools in providing high-end automation solutions to businesses. The varied types of businesses include financial services, insurance, life sciences, healthcare, government, manufacturing, technology, communications and media, energy, and utilities. In 2013, the OpenSpan tool acquired new high-profile customers like ING, Llyods Banking Group, and the State of Maine. In 2014, PayPal, Cisco Systems, Philips, and BNY Mellon were added to its list of high-profile customers. Some of the other automation vendors like Openspan are Automation Anywhere, BluePrism, UIPath, Open Connect, CICERO, Celaton, WorkFusion, IPSoft, etc.
Companies that have deployed or working with the OpenSpan Automation tool are,
Cognizant
Accenture
MPhasis
Capgemini
Deloitte
TATA
Infosys
Tech Mahindra
LinkedIn
Adobe
Through this, we can understand that there is a much wider career scope for OpenSpan Automation aspirants who can easily set their career path in the Automation Industry. Join FITA Academy's OpenSpan Course in Bangalore to learn the Automation Concepts extensively and broadly.
Types of Automation
There are two types of Automation Processes which are Assisted Automation and Unassisted Automation.
Assisted Automation
Assisted Automation is allowing the users to log in to the applications using their credentials. After logging in, users can automate the processes using the robots or the computer systems that are programmed to automate these applications. Through Assisted Automation, users who are the CSRs take less time to find the information which their customers want. They achieve this by automating all the tasks through a single click and provide precise information which their customers want.
Unassisted Automation
In Unassisted Automation, automation takes place without any assistance from the users. These systems work independently without any inputs from the users. They by themselves automate all the back-office workflows, business processes, and tasks which result in, efficient results.
Features of OpenSpan Automation tool
Rich Analytical Suite
Security
Simple Bot Creation Interface
Source Control
Hosting and Deployment Option
Rule-based Exception Handling
Debugging
Scriptless Automation
Seamless Integration
Optical Character Recognition
Actionable Intelligence
Benefits of using OpenSpan Automation tool
OpenSpan tool can find workflow inefficiencies.
Can improve Standardization.
Can automate repetitive tasks.
Can reduce error rates.
Also automates desktop processes.
Enroll in FITA Academy's OpenSpan Training in Bangalore to learn more about the leading automation desktop practices, business process management practices, and also digital process automation practices, to be a fine automation engineer in contributing to the growth of the organizations.